[ODDS and EVENS] 2023 Japan Series: A Compelling Mix of Highlights and Drama
Throughout this classic seven-game Japan Series, the Hanshin Tigers and Orix Buffaloes gave baseball fans plenty of reasons to pay attention.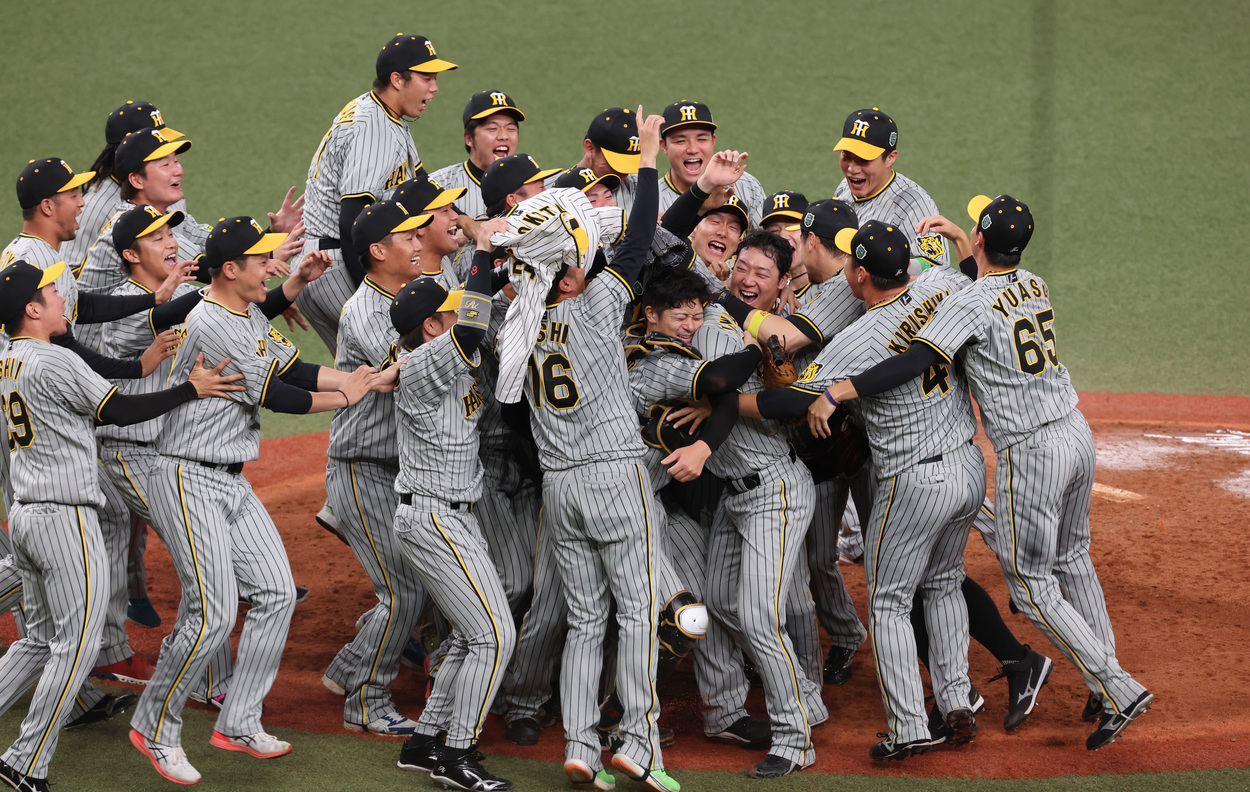 Read the full story on SportsLook - [ODDS and EVENS] 2023 Japan Series: A Compelling Mix of Highlights and Drama
Back-to-back 8-0 blowouts in Games 1 and 2 gave the Hanshin Tigers and the Orix Buffaloes, respectively, metaphorical knockout punches early on in the 2023 Japan Series.
One-sided wins lack some of the drama (and often the emotion) of nail-biting victories. And there was plenty of drama on display in Games 4 and 5 on October 31 and November 1 at Koshien Stadium in Nishinomiya, Hyogo Prefecture.
But first the Buffaloes responded after their lopsided Game 2 triumph with a 5-4 triumph on Halloween night. It gave Orix, making its third consecutive Japan Series appearance, a 2-1 advantage in the best-of-seven series. Orix took a 5-1 lead on a Kenya Wakatsuki sacrifice fly in the sixth inning. But Hanshin rallied for three runs in the seventh.
The tension was palpable, even for those watching the action on TV.
Like a seesaw, momentum shifted back and forth, often quite quickly in this series.
Yuma Mune, who connected off a Masashi Ito offering for a two-run double in the fifth inning, and Yuma Tongu, who slugged a solo home run in the fourth, were among the Buffaloes' key performers in Game 3, combining for three RBIs.
After the game, Mune provided insights on the adrenaline-driven intensity of the championship series, sharing thoughts on his key at-bat in the fifth.
"As the count deepened, I began to think I could get a hit there," Mune was quoted as saying by Kyodo News. "The enthusiastic cheering for the home team is amazing here. I'm glad we won this close game.
"Everyone on our team is concentrating. I just want to contribute in any way."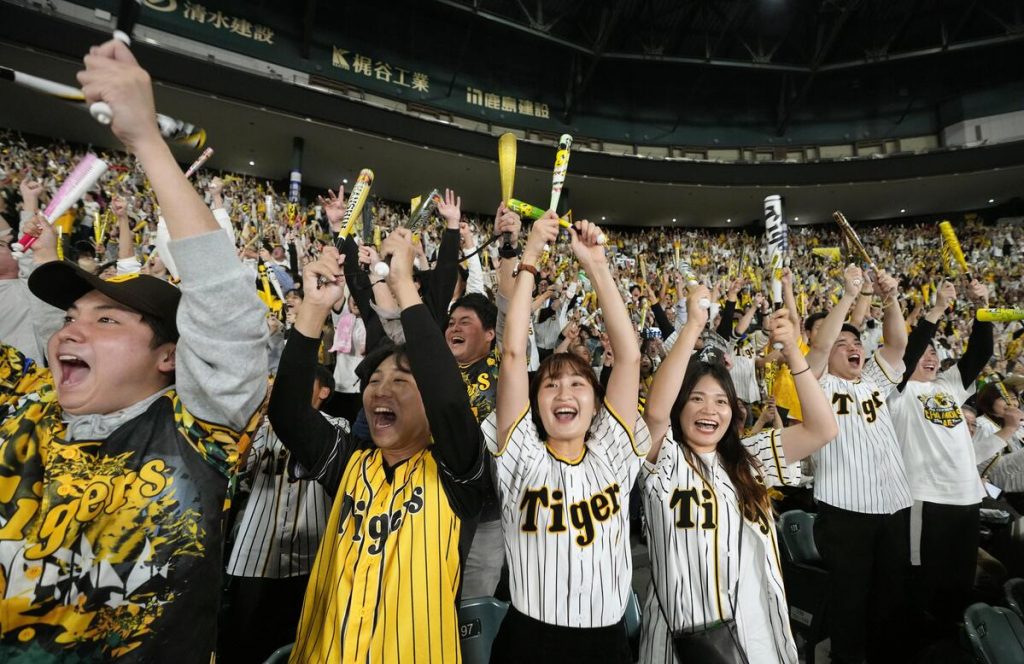 Japan Series: a Clash of Dueling Storylines
You could only watch one random inning of this riveting series ― the first all-Kansai Japan Series since 1964 ― and realize that neither team was just going through the motions.
The Buffaloes were fired up about the possibility of winning their second straight title.
And the Tigers were vying for their first Japan Series crown since 1985, doing so with a former star player from that year's team, Akinobu Okada, running the show as the manager.
Game 4 delivered a hint that this series would likely reach its dramatic zenith in the final game.
How so?
Hanshin evened the series at 2-2 on a walk-off hit, aka a sayonara single, by Yusuke Ohyama off American reliever Jacob Waguespack with the bases loaded and one out in the ninth. A large percentage of the 41,000-plus crowd reacted with unconstrained joy.
Ohyama summarized a worker's dedication to his craft in the electric euphoria that followed the game-ending play.
"I'm glad we won this game. It's a complete team effort," Ohyama said, according to Kyodo News. "I step to the plate in pressure situations like [this] every day, [and] I told myself to stay calm and do my job."
So after consecutive blowouts (one by each team) and two wins by the slimmest of margins (one for each club), the 2023 Japan Series was still up for grabs.
Continue reading the full story on SportsLook.
RELATED:

Author: Ed Odeven
Find Ed on JAPAN Forward's dedicated website, SportsLook. Follow his [Japan Sports Notebook] on Sundays, [Odds and Evens] during the week, and X (formerly Twitter) @ed_odeven.