[ODDS and EVENS] Basketball World Cup Showed That Japan is Headed in the Right Direction
With Basketball World Cup victories over Finland, Venezuela and Cape Verde, Japan elevated its profile as a much-improved team on the global stage.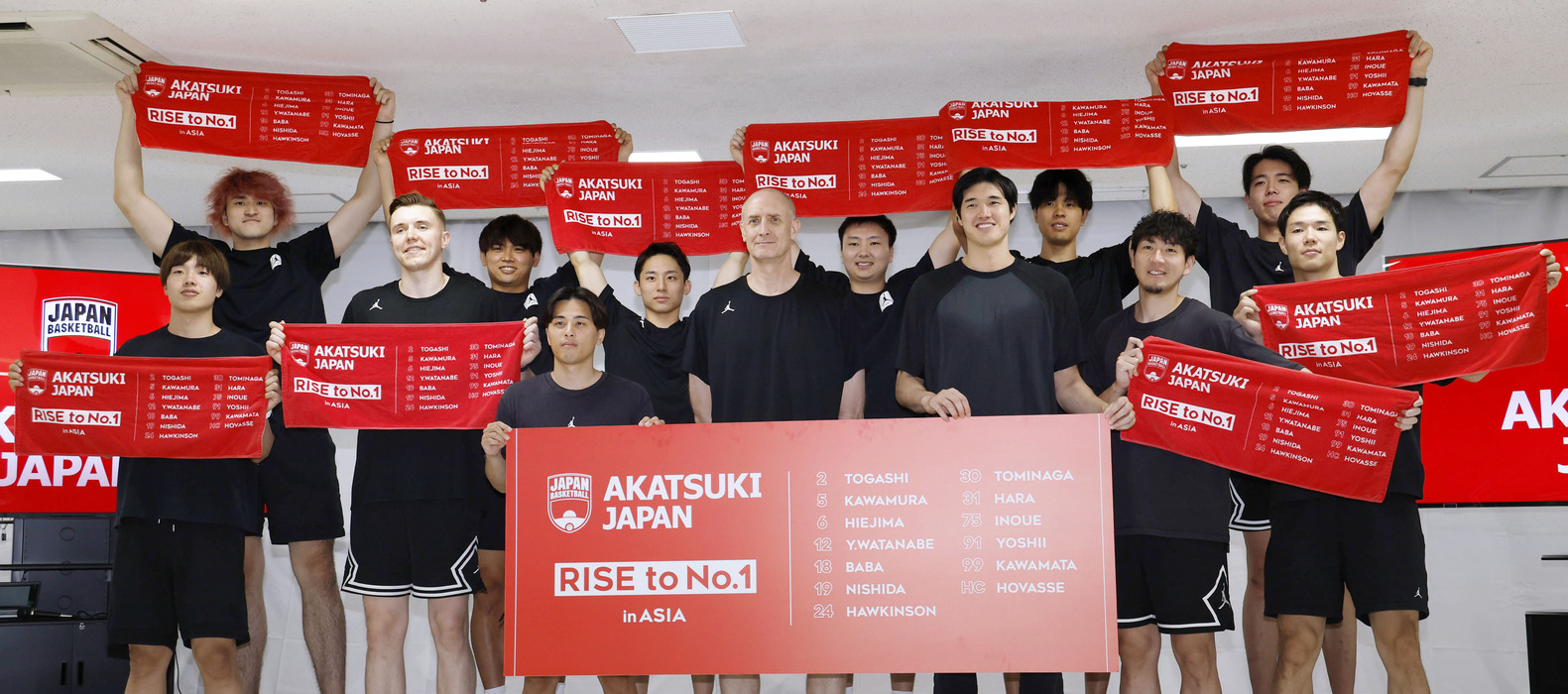 OKINAWA CITY ― During its five games in a nine-day span (August 25 to September 2) at the FIBA Basketball World Cup, the Japan men's national team transformed itself from an also-ran to a team of rising prominence.
The significance of Akatsuki Japan's achievement will be measurable for years, perhaps decades to come.
For one thing, by qualifying for the Olympics in men's basketball for the first time since the 1976 Montreal Games, Japan head coach Tom Hovasse's team brought global credibility to the B.League, which was launched in 2016.
Why am I making this declaration?
Nine of the 12 players on Japan's World Cup roster suited up for B.League squads this past season. And 36th-ranked Japan's accomplishments at Okinawa Arena proved that teams don't need to be loaded with NBA talent to be successful.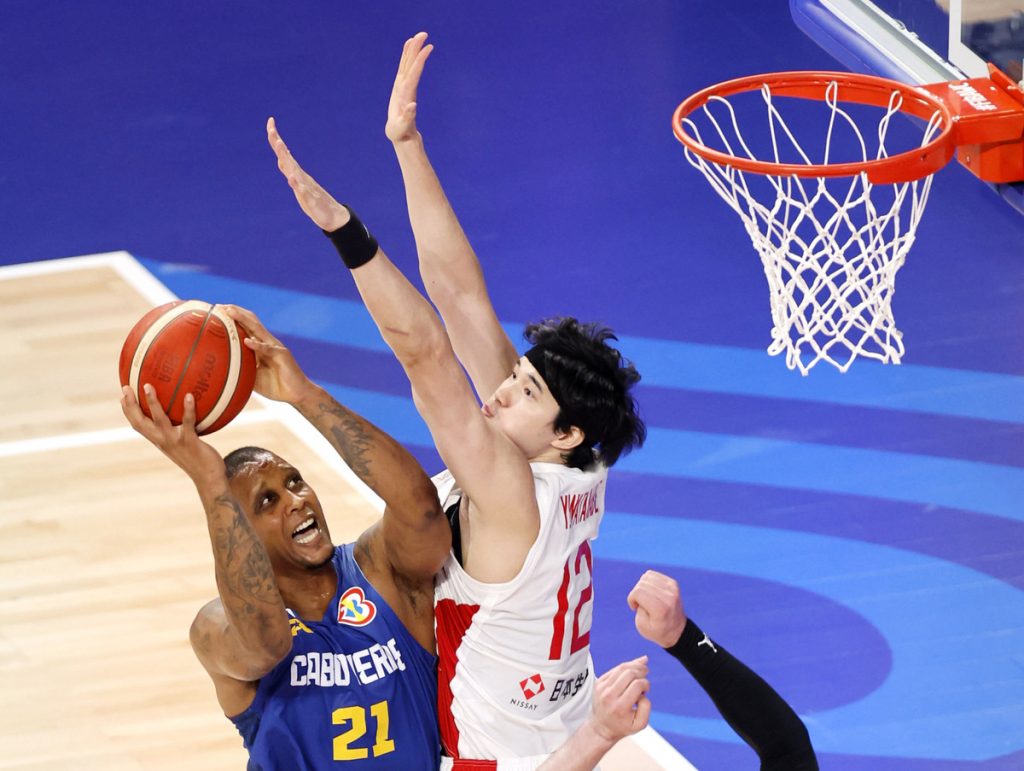 Forward Yuta Watanabe was the lone player on Akatsuki Japan's roster with NBA experience.
World No 3 Australia, for example, had nine NBA players on its roster.
Fueled by determination and motivation and inspired by Hovasse's vision for the squad (coupled with the credibility he brought to the team after leading the Japan women to its best-ever finish ― a silver medal ― at the 2020 Tokyo Olympics), Japan became a team that created a buzz on social media and sparked widespread admiration for the way it played.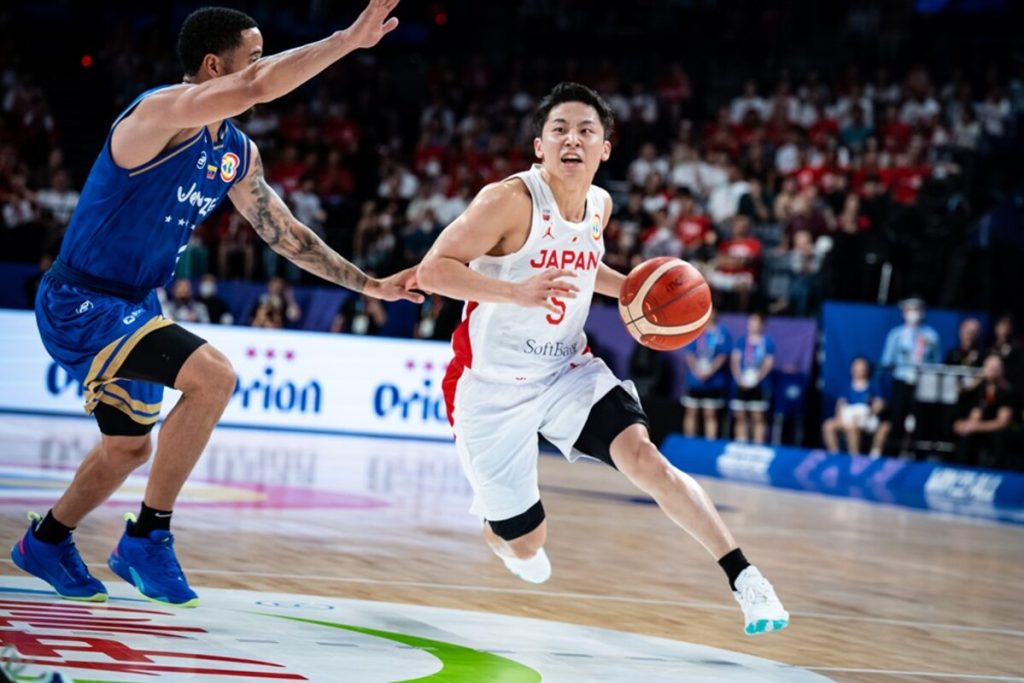 Kawamura Raises Profile at the Basketball World Cup
For example, two-time NBA All-Star guard Isaiah Thomas expressed on X (formerly Twitter) how the playmaking skills of Japan point guard Yuki Kawamura, the reigning B.League MVP, remind him of his approach to the game.
That looks familiar 👀 https://t.co/XOJzNUKXSu— Isaiah Thomas (@isaiahthomas) September 2, 2023
NBA analyst Ross Kreines shared his insights about 22-year-old Kawamura with Odds and Evens in a brief interview on Monday, September 4. It was only two days after Japan clinched a berth in the 12-team Olympic basketball tournament at the 2024 Paris Games, and Kreines' impressions of the dynamic playmakers were still fresh on his mind.
"I'm very impressed with Kawamura," Kreines stated. "[He's] very crafty and quick off the bounce and gets to where he wants to go on the floor. And smart."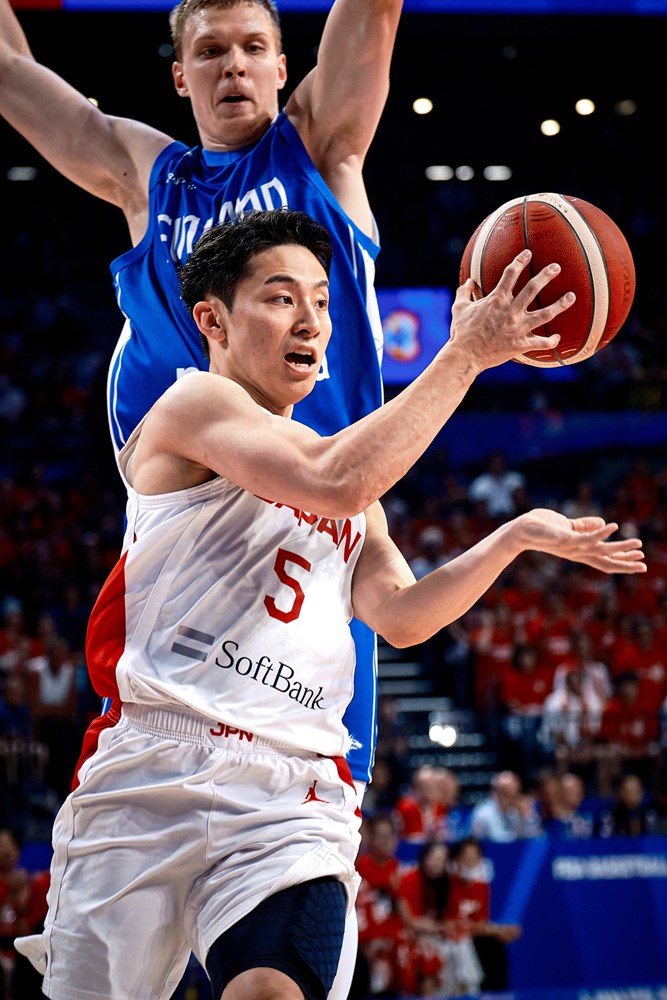 Kawamura averaged 13.6 points and 7.6 assists in five games that showcased his talents for a global audience, including NBA scouts and front-office executives. Odds and Evens believes that they will entice Kawamura with an NBA offer within the next few years.
Observations from an Opposing Coach and a Scout
After Japan's 109-89 first-round loss to Australia on August 29, the winning coach, Brian Goorjian, said Japan has been transformed into a team that's playing better than it ever has. He credited Hovasse for making that happen.
"This guy (Hovasse), when we were in the Olympics, my favorite team to watch, the best coached team, I felt, in the Olympics was the Japanese women," Goorjian told reporters at Okinawa Arena. "And he is doing the same thing here."
What else is noteworthy about the transformation of the Japan national team?
Players with overseas experience for high school, college and pro teams are another key part of the team's foundation, a longtime NBA scout told Odds and Evens.
"Maybe the greatest change is how many players now have experience playing at a high level overseas," the scout said. "Hawkinson, Watanabe, [Yudai] Baba, Hiejima, Tominaga, [Yuki] Togashi. I'm guessing that's about as much overseas experience as a Japan Team has ever had."
Dusting off the cobwebs in my mind, I can't recall a Japan roster ever having more collective overseas experience. The scout is correct.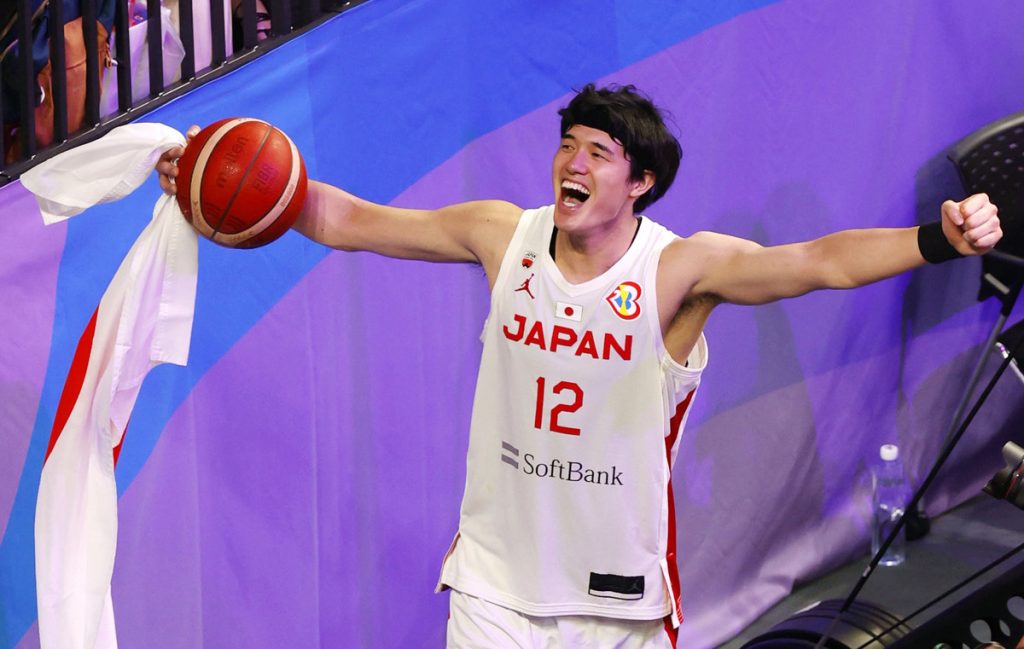 Defying the Odds at the Basketball World Cup
Victories over Finland (98-88 on August 27, by erasing a 10-point deficit at the start of the fourth quarter), Venezuela (86-77 on August 31, by overcoming a 15-point deficit early in the fourth) and Cape Verde (80-71 on September 2) underscored that Hovasse's overhaul of the national team into an Olympic qualifying team was an attainable goal.
However, it didn't look likely in the run-up to the Basketball World Cup. Los Angeles Lakers forward Rui Hachimura decided to take the summer off. His talent and athleticism appeared absolutely necessary for Japan to have any chance of qualifying for Paris.
But predictions on paper are meaningless.
That's why the games are played.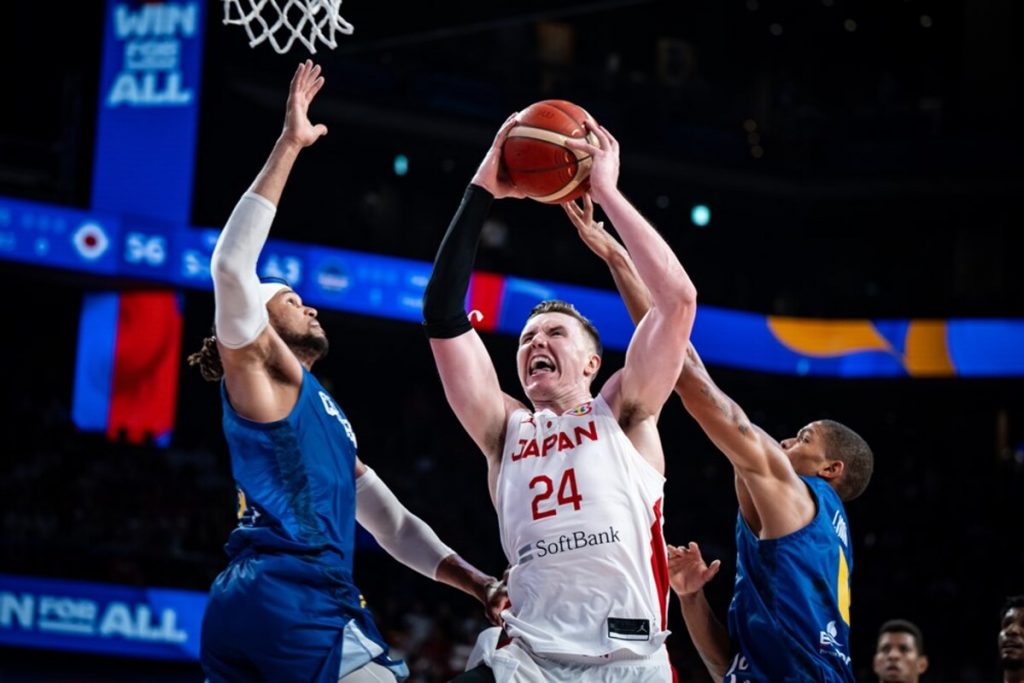 Veteran big man Josh Hawkinson, a Washington State alum who averaged 21.0 points and 10.8 rebounds for his adopted country, was one of the best forwards in the tournament's first two rounds. Exhibit A: 29 points, seven rebounds, four assists and four blocks in 40 minutes versus Cape Verde. He was a vital part of Japan's performance (including 25 of 34 shooting from 2-point range).
The same must be said about shooting guard Keisei Tominaga, a terrific spark plug off the bench in Japan's five games. He averaged 11.4 points in 17.9 minutes per game. Case in point: 22 points, including 6 of 9 from 3-point range, against Cape Verde in 18 blistering minutes.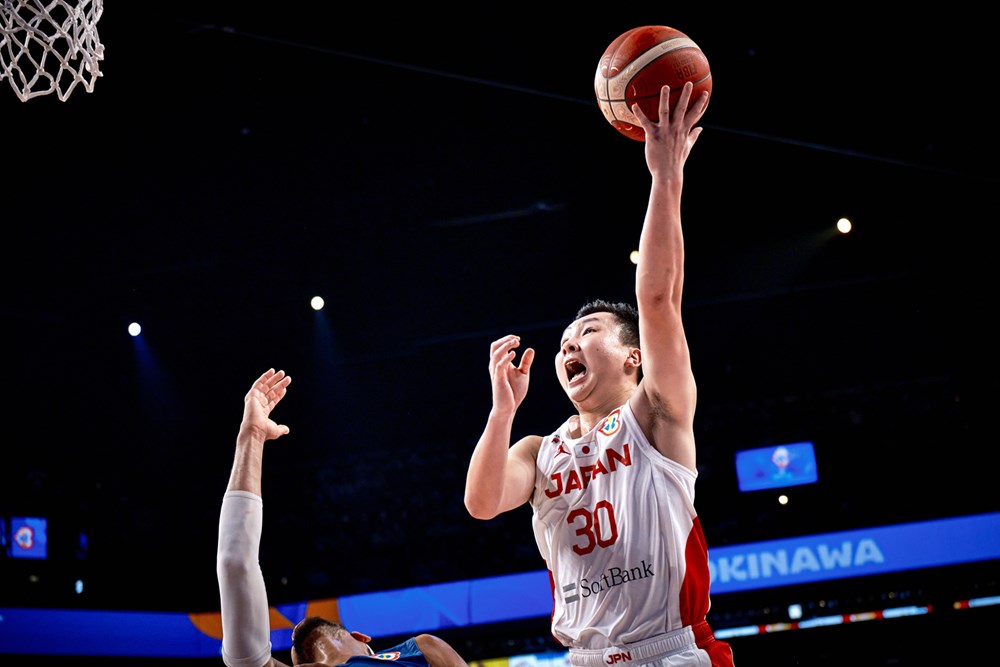 A snapshot of future NBA player Tominaga's impact came against the small African island nation: A trio of 3s in a pivotal 11-2 spurt in the first half helped increase Japan's lead to 44-31. And he canned another pair of 3s in a 14-3 run that propelled the hosts' lead to 73-53 late in the third quarter.
Leadership to Build Around and a Scoring Outburst to Remember
Additional cornerstones of the team, including Togashi and Baba, provide leadership, hustle and production. Moreover, Watanabe shouldered the biggest workload (35.0 minutes per game), setting an example of endurance for his teammates. That, too, was significant.
And Makoto Hiejima, the team's elder statesman at age 33, demonstrated his explosive scoring ability and all-around talent on offense in a mesmerizing display against Venezuela. Specifically, what did he do? He poured in 17 points in the final quarter, igniting Japan's game-ending 18-3 run. The Utsunomiya Brex standout knocked down 6 of 7 3s in the game.
Words of wisdom: When he's hot, keep giving Hiejima the ball as often as possible.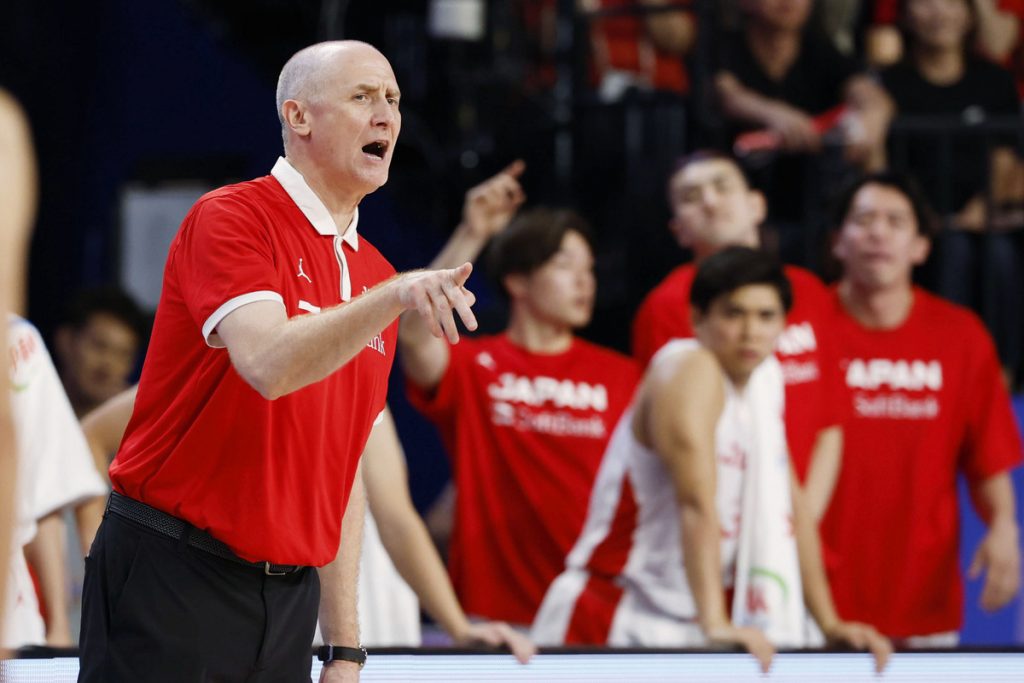 Insights from Coach Hovasse
Spreading the floor and relying on speed and 3-point shooting from all players are identifiable attributes of the Japan men's national team under Hovasse's watchful eye, even for casual observers.
What may not be noticed by outsiders, though, is the process that followed Japan's 0-3 performance at the Tokyo Olympics under former coach Julio Lamas leading up to the team's latest effort in a global tournament (three wins and two defeats at the Basketball World Cup).
"Even though we lost to Germany (81-63 on August 25) and we lost to Australia, we fought them hard and we actually won the second half," Hovasse told a news conference on September 2. "So those little victories were massive for us, and those second-half wins allowed us to gain confidence and beat Finland and beat Venezuela and today we had to dig down really deep to get this win."
He continued: "We gained the respect from our opponents and we won three games, which is massive. This is a big step for Japan basketball. Now we've just got to keep moving forward."
What else did Japan accomplish in that whirlwind stretch of five games in nine days?
"I think we showed the world what we can do," Hovasse said, "and now we are on everybody's radar. … That's a big step."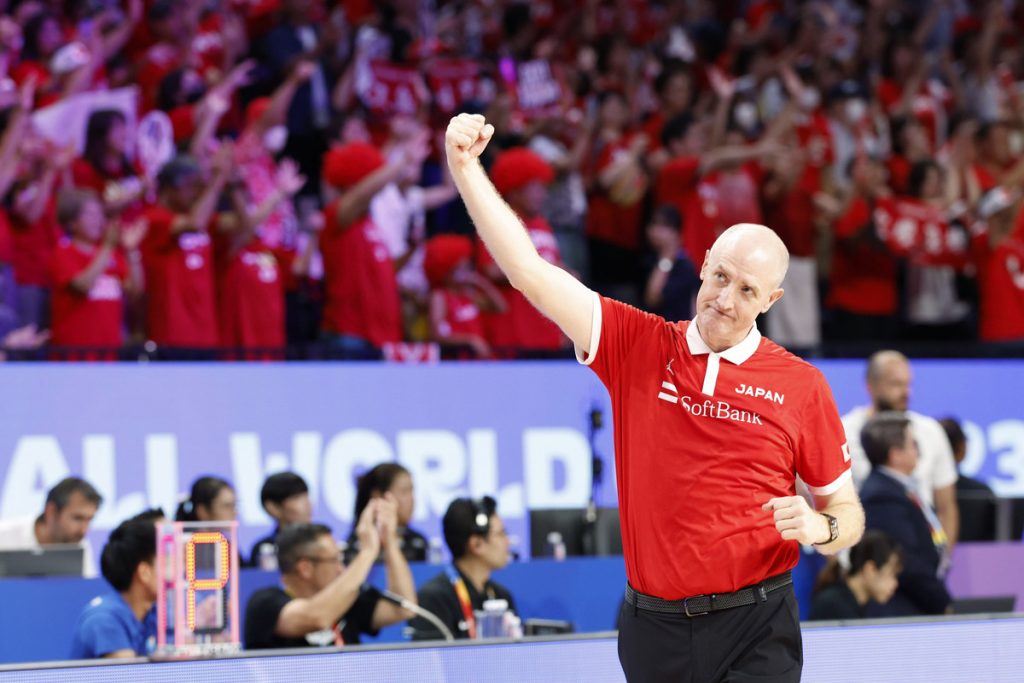 A Valuable Experience for Hovasse
Hovasse served as an assistant coach for the Japan women's national team at the 2016 Rio de Janeiro Olympics, where it placed ninth overall.
That was a big step forward, he said.
"We earned everybody's respect that we played against," Hovasse recalled. "And from there we were able to get silver [at the Tokyo Olympics in 2021].
"Gaining the respect is a big step, winning games at this level is a huge step. So I'm really proud of what we did," he added, reflecting on Japan's play in Okinawa City.
Since September 2021, what has changed the most during Hovasse's time in charge?
In a nutshell, it boils down to one word: Believe.
"What I wanted to change when I got the job here was changing mindsets, changing attitudes, changing belief systems of all the players," Hovasse said. "Before I got here, even in the B.League, a lot of the Japanese players are third and fourth [scoring] options on their teams. But on the national team, everybody has to be option one. So that was a belief that we had to change, a mindset that we had to change."
He continued: "Believe is a word that I use all the time … but it's really important and the players believed in what we were doing and they believe in themselves and their teammates and that's a big thing of getting the boat moving in the right direction."
Hovasse's methods are working.
The Basketball World Cup proved that greater expectations for the Japan men's national team on the global stage shouldn't be considered ridiculous or unreachable.
RELATED:
Author: Ed Odeven
Find Ed on JAPAN Forward's dedicated website, SportsLook. Follow his [Japan Sports Notebook] on Sundays, [Odds and Evens] during the week, and X (formerly Twitter) @ed_odeven.