[ODDS and EVENS] Eddie Jones is Not a Good Fit for the Brave Blossoms
After flaming out of his last two head coaching gigs with England and Australia in less than a year, Eddie Jones is not ready to lead another national team.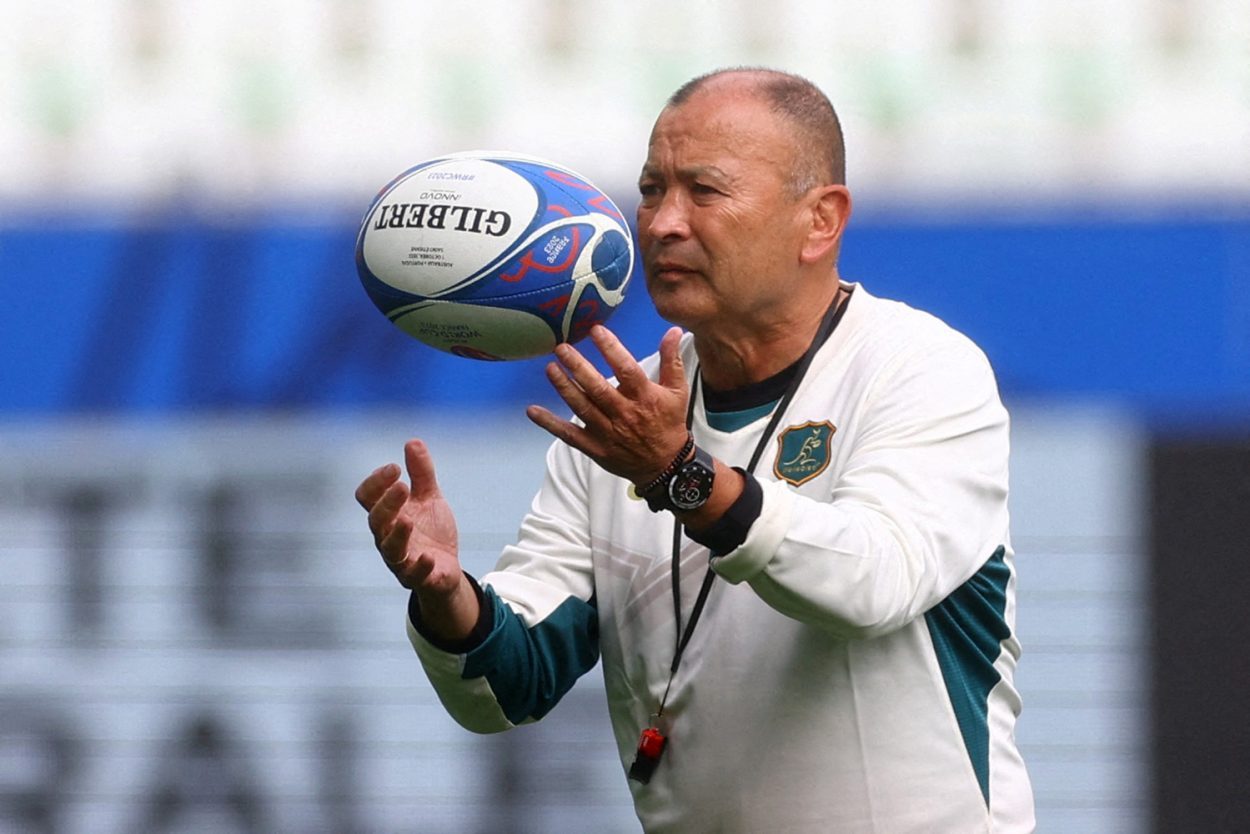 Read the full story on SportsLook - [ODDS and EVENS] Eddie Jones is Not a Good Fit for the Brave Blossoms
Has the Japan Rugby Football Union already made Eddie Jones an offer that's too good to refuse?
Is Jones the right person to lead the Brave Blossoms in the post-Jamie Joseph era?
Will JRFU's top decision makers wholeheartedly consider other coaching candidates besides Jones?
Would a second stint for Jones at the helm be a misguided attempt to turn the clock back to the 2015 Rugby World Cup?
Answers to these questions will materialize in the coming weeks, months and years.
What is clear, however, in my view, is that Jones' gravitas within the global rugby community has fallen. Furthermore, it may be too early to determine if Jones can regain his mojo. But recent results appear to indicate he is on the downside of his coaching career.
Consider: In December 2022, England Rugby fired Jones after the team lost its seventh consecutive match. Steve Borthwick, Jones' successor, then guided England to a third-place finish, a 26-23 decision over Argentina, at the 2023 Rugby World Cup. New leadership proved to be a critical component of England's success this year.
In January 2023, Jones took over as Australia's new rugby head coach. He signed a five-year contract through the end of the 2027 Rugby World Cup, which will be held in his native Australia.
That contract proved to be a meaningless piece of paper.
The End of an Era for Eddie Jones and the Wallabies
Jones, 63, officially resigned on Sunday, October 28, weeks after the Wallabies' disastrous performance at the RWC in France.
"I feel disappointment about the fact that what we wanted to do in terms of changing the system hasn't been able to happen in the short term," Jones was quoted as saying by The Associated Press.
He added: "I have a major feeling of disappointment. But I don't feel any grievance towards anyone. I've really enjoyed coaching the players. The players have been fantastic. They just need a better environment to be training and playing in."
Two-time RWC champion Australia (2-2) failed to advance out of the pool stage for the first time ever at the recently completed quadrennial tournament.
What's more, before the Rugby World Cup kicked off, the Wallabies suffered five consecutive defeats. Widespread criticism of roster selections, including the decision to leave former Australia captain Michael Hooper off the squad, appeared in Australian media reports.
A quick review: Two long losing streaks with two different national teams with Jones at the helm, with both occurring in a critical stage during the run-up to the sport's biggest tournament.
There are times when an individual's leadership approach and/or skill set don't match the demands of calling the shots for a team or organization.
Based on the results, it appears that Jones was a bad fit for both England and Australia.
Continue reading the full story on SportsLook.
RELATED:

Author: Ed Odeven
Find Ed on JAPAN Forward's dedicated website, SportsLook. Follow his [Japan Sports Notebook] on Sundays, [Odds and Evens] during the week, and X (formerly Twitter) @ed_odeven.