[Odds and Evens] Here's My Promise: A Compelling Sports Coverage for JAPAN Forward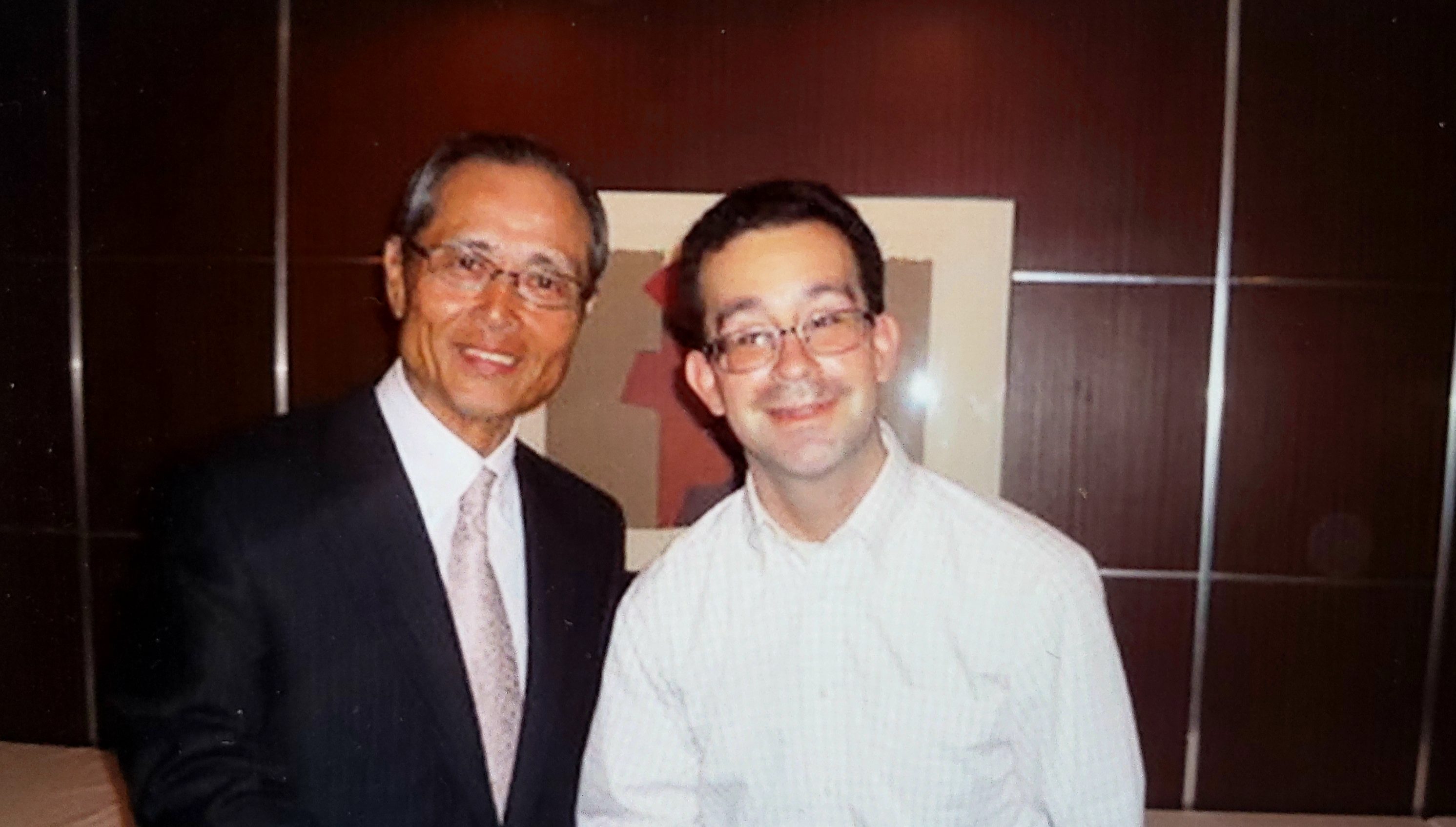 I was born seven weeks early in April 1974, and my mother still reminds me about it.
"You've always been in a hurry," she says.
That's probably true. But maybe it was just meant to be.
I've always loved sports, and the month I was born marked a major feat in Major League Baseball history, one of the biggest accomplishments ever on the baseball diamond.
Three days after my big arrival in New York City, Atlanta Braves slugger Hank Aaron belted the biggest homer of his career, No. 715 on April 8, 1974. What did it mean? That he had surpassed Babe Ruth, on MLB's all-time home run list.
I wrote my first big book report in elementary school on Babe Ruth. It was a truly enjoyable experience. I loved reading about the Bambino's baseball career and summarizing what I read for the school project.
Decades later, it was a thrill to meet Sadaharu Oh, global baseball's all-time home-run king (868), in Tokyo during a Foreign Sportswriters Association of Japan gathering. Oh received the FSAJ's Lifetime Achievement Award that night in 2007.
Before and after meeting Oh-san, it's been an honor to meet or interview many other high-profile sports figures, including George Foreman, James "Buster" Douglas, Carl Lewis, Edwin Moses, Dai Tamesue, Roger Federer, Michael Phelps, Magic Johnson, LeBron James, Dikembe Mutombo, Bill Bradley, Dwane Casey, Tony Parker, Wat Misaka, Mark Messier, Paul Kariya, Kosuke Kitajima, Grace Park, Yukiko Ueno, Shigetoshi Hasegawa, Hideo Nomo, Hideki Irabu, and Kazuhiro Sasaki.
Sports and Other Changes in a COVID-19 Spring
You don't need me to tell you this, but this isn't a normal year. On the one hand, people everywhere are coping with profound challenges posed by the COVID-19 pandemic and simply trying to survive.
On the other hand, the perennial brilliance of spring, including the arrival of sakura in Japan, always brightens my mood.
The start of another MLB season has always been high on my list of favorite things. It usually begins right around my birthday. I've always considered it an eternal gift.
This year, though, sports has taken a back seat to life's bare essentials. Sports, often called "the toy department" of American newsrooms in decades past, might not be mandatory ー but people maintain their passion for them.
I'm also adjusting to a new chapter in my journalism career. After nearly 14 years on The Japan Times sports desk — thoroughly covering pro basketball this entire time and a wide range of other topics, including the 2008 Beijing Olympics and 2012 London Games, and editing articles on every sport imaginable — I've stepped away from what's familiar to embark on a new challenge.
JAPAN Forward is forging ahead with lofty ambitions, and striving to elevate sports coverage is one of them. And I am eager to do what I can to give readers compelling articles that highlight this nation's rich and diverse sporting culture, as well as the accomplishments of Japanese athletes overseas.
What's more, I aim to bring meaningful conversations with athletes and coaches, pundits and experts, among others, who care about and know what's going on in Japanese sports to the website's fledgling podcast. Indeed, the goal is to inform listeners and increase my knowledge on countless subjects at the same time. (Your recommendations for podcast guests and topics are greatly appreciated.)
From Clark Kent into Superman
So what brought me to Japan? This is a question I've heard many times over the years.
To report for a national newspaper was a great opportunity. I was thrilled to be hired by The Japan Times, landing a job that had a large number of applicants seeking to be appointed the paper's chief basketball reporter in the run-up to the 2006 FIBA World Basketball Championship.
Just weeks after arriving here, it was time to head to Hiroshima to cover the Japan men's national team, led by veteran bench boss Zeljko Pavlicevic, on the global stage against Spain, Germany, Angola, Panama, and New Zealand in the group stage. In addition to seeing the world-class talent of NBA stars like Dirk Nowitzki and Pau Gasol, the abundant energy and kindness of the press room volunteers provided an eye-opening crash course in omotenashi (Japanese hospitality).
Before working in Japan, I spent the majority of the early years of my journalism career in Arizona, starting in high school as a radio correspondent during my junior and senior years. This involved calling in live reports after my high school's home football games in Tucson. Usually, I did this at an outside payphone (honestly, I never imagined that I was transforming from Clark Kent into Superman).
Step by step, in my high school, community college, and university years, I gained experience writing for the school's monthly, weekly, and daily papers, respectively. I also hosted a public-access TV talk show (Sports Beat) with three good friends (Jon, Travis, and Brad, all of whom are still good buddies) when I was 20 and 21. One of our first shows' preparation work involved watching Game 5 of the 1994 NBA Finals — and, yes, my instant disgust that NBC broadcast kept getting interrupted for news coverage of the O.J. Simpson police chase, as the white Ford Bronco zoomed along on the California highway.
For three hours each week, ending at 3 A.M. on Saturdays, we debated topics, previewed and reviewed countless games, took calls from viewers, and sat under the bright lights, first inside an art studio (before it underwent renovations), then outside in an alley next to a parking lot. While Sports Beat rambled on and on, sometimes there were some unruly characters walking around downtown Tucson late at night, including a few hooligans who pelted us with water balloons one night while we were on the air on Channel 64. Friday nights have never been as consistently interesting!
Japanese Inspirations
We all meet people who leave indelible marks on our lives. Sachiko Sato, who grew up in Kanagawa prefecture before we met at Pima Community College (PCC), was one of those individuals for me.
We worked together at PCC's Aztec Press, the weekly student newspaper, and then I transferred to Arizona State University.
In 1995, Sachiko-chan worked a summer job as a photographer for The Rafu Shimpo, Los Angeles' English-Japanese newspaper, getting a close-up look at Nomo-mania at Dodger Stadium. She later returned to the paper for a full-time job, and in the spring of 1997 she suggested that I should pitch freelance sports stories to The Rafu Shimpo, especially during MLB's Cactus League spring training. I thanked her, agreed with the cool idea, and pursued potential articles. Features on pitchers Hasegawa and Mac Suzuki followed...and many more over the next decade on other Japanese athletes.
In 1999, I was at the Phoenix-area ballpark when Ichiro Suzuki attracted widespread interest as a guest player during spring training for the Seattle Mariners. I attended a mid-game press conference surrounded by dozens of Japanese reporters and cameras when Ichiro responded to question after question about playing for Seattle and his goal of joining an MLB club. It was an unforgettable experience.
In 2019, I filed a detailed article about Rui Hachimura hours after the NBA Draft. News of the Gonzaga University star's selection as the No. 9 overall pick by the Washington Wizards reverberated around the world. It was, of course, a huge deal here, and it's been intriguing to observe the many ways in which the Toyama native is inspiring a new generation of players and sparking greater interest in basketball in his homeland.
In between my first article on Ichiro and Hachimura's rise to stardom, I spent five productive years at the Arizona Daily Sun in Flagstaff (2001-06), an experience that brought with it exposure to numerous Olympic athletes and various national teams, especially swimming and track and field, during their high-altitude training camps. In a way, it helped prepare me to cover the Olympics in Beijing and London.
Throughout the years, I've worked hard to seek out compelling, original article topics, including in-depth projects. For example, in 2015, I wrote an article series on the 25th anniversary of the Mike Tyson-Buster Douglas heavyweight title fight, which was held at Tokyo Dome.
I intend to continue producing these types of projects for JAPAN Forward in the years to come.
I also want to highlight success stories in college and amateur sports and deliver updates on former athletes and coaches (think of the long-running Sports Illustrated feature "Where Are They Now?") from time to time.
I welcome your ideas and feedback.
Author: Ed Odeven
Ed Odeven is a longtime sports journalist who has worked in various print and other media in Japan and in the United States. Follow his reporting for insights into the Japanese sports world here at JAPAN Forward and on Twitter (@ed_odeven).