'Captain Harlock' Artist Donates $7,600 Auction Yield to Italian Hospital That Cared for Him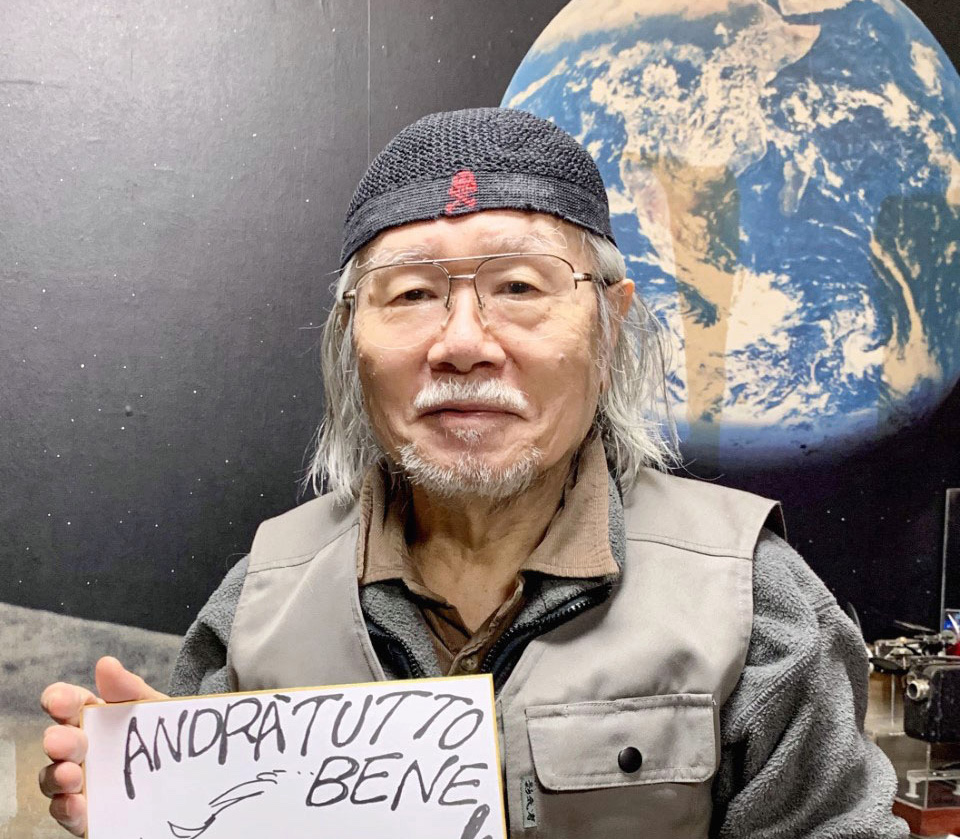 The renowned manga artist Leiji Matsumoto auctioned off an illustration with the ubiquitous Space Pirate Captain Harlock, donating the proceeds to the Molinette Hospital in Torino (Turin), Italy, in support of its fight against the novel coronavirus disease.
The auction was carried out on eBay through the cultural association that carries the manga artist's name in Italy. With more than 225 bids, it managed to gather more than €7,000 EUR (approximately $7,615 USD) for the coronavirus battle.
Matsumoto is the creator of Captain Harlock, a pirate living in a future far from now who sets out to save Earth from extermination. The manga became an animé series in the late 1970s and 1980s, and was hugely popular around the world, especially in France, Italy, and Japan.
Leiji Matsumoto visited the Italian city of Torino in November 2019 for the 40th anniversary since the start of the animé airing on television. On that occasion, the artist was taken ill and hospitalized at the Molinette Hospital in Torino.
The creator of the idealistic pirate fittingly decided to give back to the hospital that helped in his hour of need. He designed the original illustration of Captain Harlock with the caption "Andrà tutto bene" — the slogan that became a hashtag to reassure people that "Everything is going to be okay."
Matsumoto released his own statement of encouragement to Italians:
I heard from the media of the tragic situation in Italy regarding the coronavirus pandemic, of the suffering of your people and the country that I love so much. In particular, I learned of the difficulties that your hospital has had to face in curing the sick, and the strength and courage of the Italian doctors and nurses.
I thought about the staff at the Molinette Hospital in Torino who took care of my health; their faces and their energy, together with their care, have allowed me to regain my health. My thoughts go out to them, and to those that like them have given their lives in order to save the lives of others, with the solemn wish that #andràtuttobene (everything will be okay). Coraggio Italia!
The funds are set to be used to purchase personal protective equipment for the medical staff at the Molinette Hospital.
Upon receiving the news of the auction amount, the health commissioner of the City of Torino commented: "We would like to thank the Maestro Matsumoto for this initiative worthy of praise…. This gesture confirms once more his nobleness of heart, as well as the fact that he is a great artist, in the time of this great emergency connected to COVID-19."
Author: Arielle Busetto