[ODDS and EVENS] Roy White Recalls Memorable Years Playing for Yomiuri Giants in New Autobiography
Before winning a Japan Series title with the Giants in 1981 and retiring in 1982, Roy White was the only New York Yankee to play each season in the 1970s.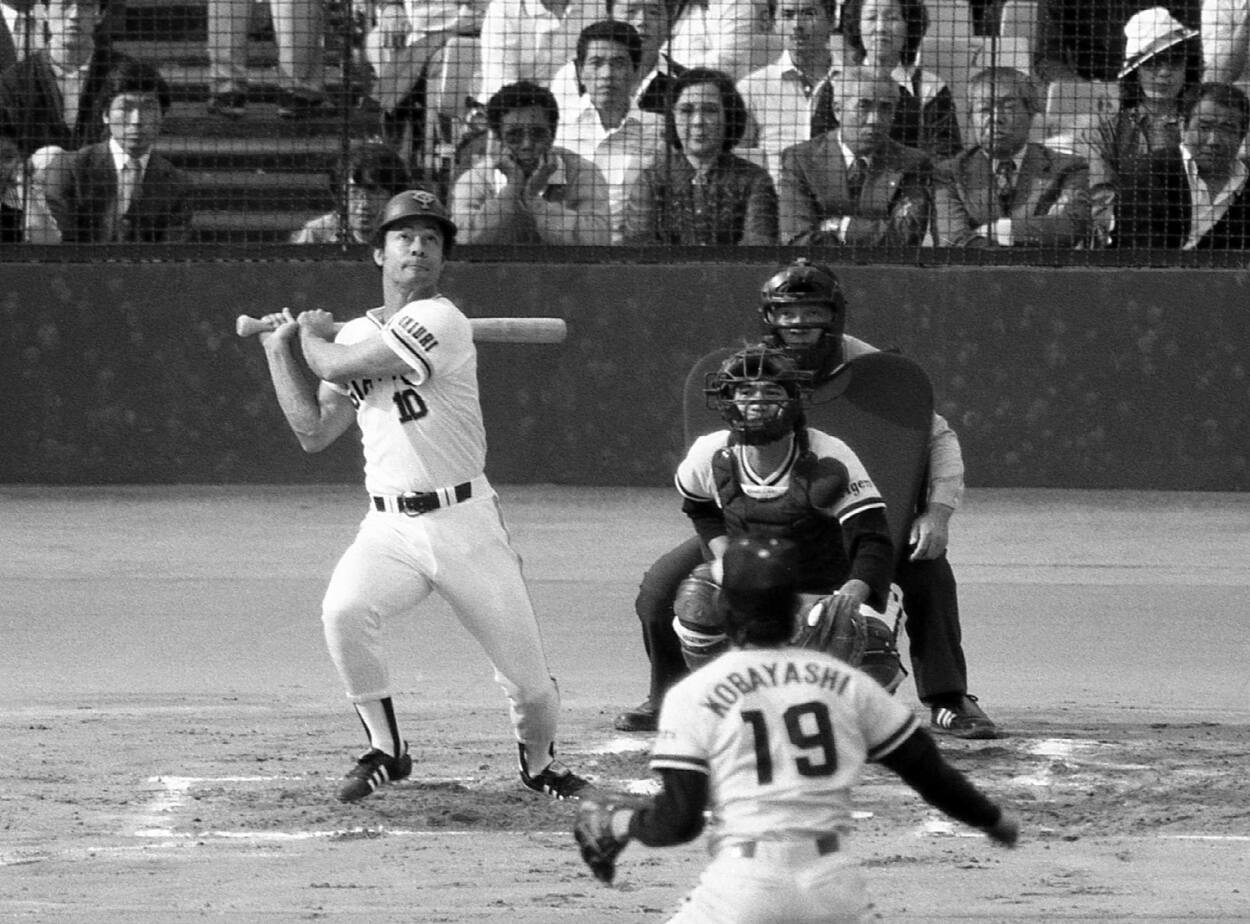 Read the full story on SportsLook - [ODDS and EVENS] Roy White Recalls Memorable Years Playing for Yomiuri Giants in New Autobiography
Roy White personified class throughout his pro baseball career.
Following his distinguished 15 seasons with the New York Yankees (1965-79), White played the final three seasons of his career for the Yomiuri Giants, retiring in 1982 at age 38.

In a new hardcover book released in April 2023, Roy White: From Compton to the Bronx (276 pages, Artemesia Publishing; also available as an ebook), the longtime outfielder's career is examined and placed in its proper context.
Former Yankees second baseman Willie Randolph summed up White's career this way: "He is universally respected in and out of the game because he is a quality person and was a great teammate and leader."

Randolph added, "Roy White taught me how to be my best and to lead with quiet dignity ― what some might call 'class.' "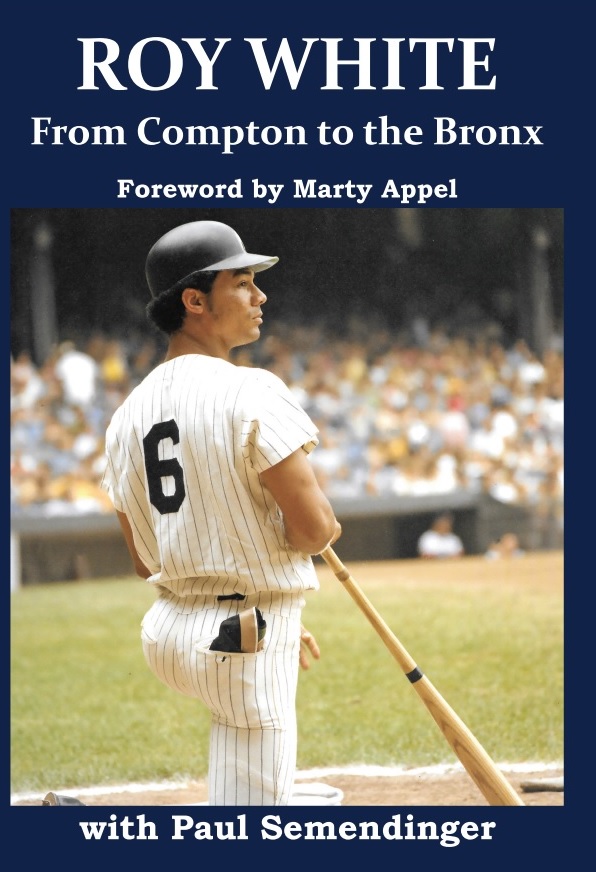 White, who was born in Los Angeles in December 1943, teamed up with retired New Jersey elementary school principal Paul R Semendinger, to write the book.
Semendinger's interviews provided the material for several as-told chapters in the book. These sections enrich the overall product, giving additional voices (ex-Yankees teammates Chris Chambliss and Randolph, former Yomiuri teammate John Sipin and longtime Yankees clubhouse attendant Ray Negron, among others) space to share insights and stories about White. Smart decision.
In Negron's chapter near the end of the book, he discusses White's admirable character.

"He didn't get distracted by the negativity," Negron said. "Instead, he just did his job. He played the game hard."
Negron, a former Yankees bat boy who later became a community consultant for the MLB team, added: "He was always there, he was rock solid and he couldn't be rattled."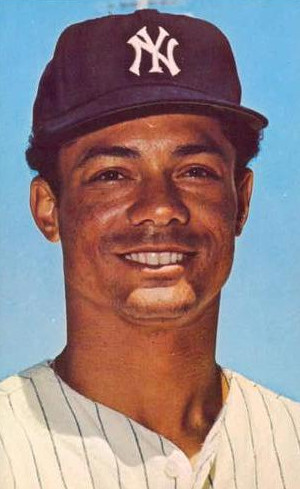 Roy White: A Model of Consistency
After breaking into the majors in 1965, White appeared in more than 100 games for the first time in 1966. By 1968, future Hall of Famer Mantle's last season, he was an everyday player in the Yankees outfield.
Before accepting an offer to play for the Yomiuri Giants in 1980, White established himself as one of the most consistent yet underappreciated Yankees of the 1960s and '70s.

White is seventh in games played (1,881) in team history. A two-time American League All-Star (1969, 1970), White finished in the top 10 in runs in the AL six times in his career. He was in the top 10 in triples five times, and placed in the top 10 in on-base percentage five times. In 1971, White led MLB in sacrifice flies (17), and shared the AL in walks (99) with Dick Allen of the Chicago White Sox in 1972.

White was a mainstay for the Yankees in two different eras, a player whose career bridged the Mickey Mantle era and the glory years of the Reggie Jackson/Catfish Hunter-led Yankees, who won back-to-back World Series titles in 1977 and '78.
And he commanded respect within the Yankees organization, according to Chambliss and others.

"Roy White was a great teammate," Chambliss observed. "The best description of him that I can give is that he was a steady influence."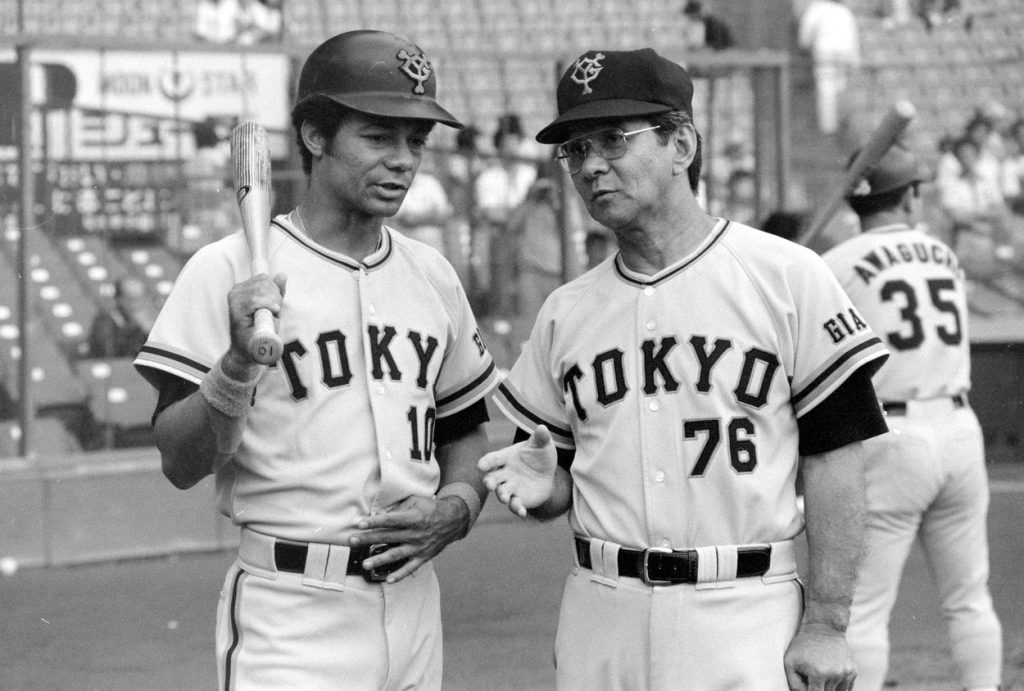 White's Move to Japan in 1980
White was limited to 81 games in 1979, his fewest in the majors since 1967. And after that turmoil-filled season (including the death of team captain and starting catcher Thurman Munson in a private plane crash), he found out he wasn't in the Yankees plans for 1980.
When one door closed, another opportunity presented itself to White: an enticing, two-year deal ($500,000 USD) to join the Yomiuri Giants.

Upon his arrival in Japan in March 1980, White awaited a big introduction, even if sleep might've been at the top of his wish list. And a flight attendant told White he'd be the final passenger to exit the plane.

A big throng of reporters was there to probe his mind about his thoughts on the upcoming season.

"The most popular question I was asked in that press conference was, 'How many home runs will you hit?' " White recalled in the book. "I'd be asked that a lot in my years in Japan. I remember responding that I was a winning ballplayer."

He went on: "I didn't want to get into predications like that, I wasn't even a home run hitter."
Continue reading the full story on SportsLook.
Author: Ed Odeven
Find Ed on JAPAN Forward's dedicated website, SportsLook. Follow his [Japan Sports Notebook] on Sundays, [Odds and Evens] during the week, and Twitter @ed_odeven.