[ODDS and EVENS] Sadaharu Oh Deserves Enshrinement in America's Baseball Hall of Fame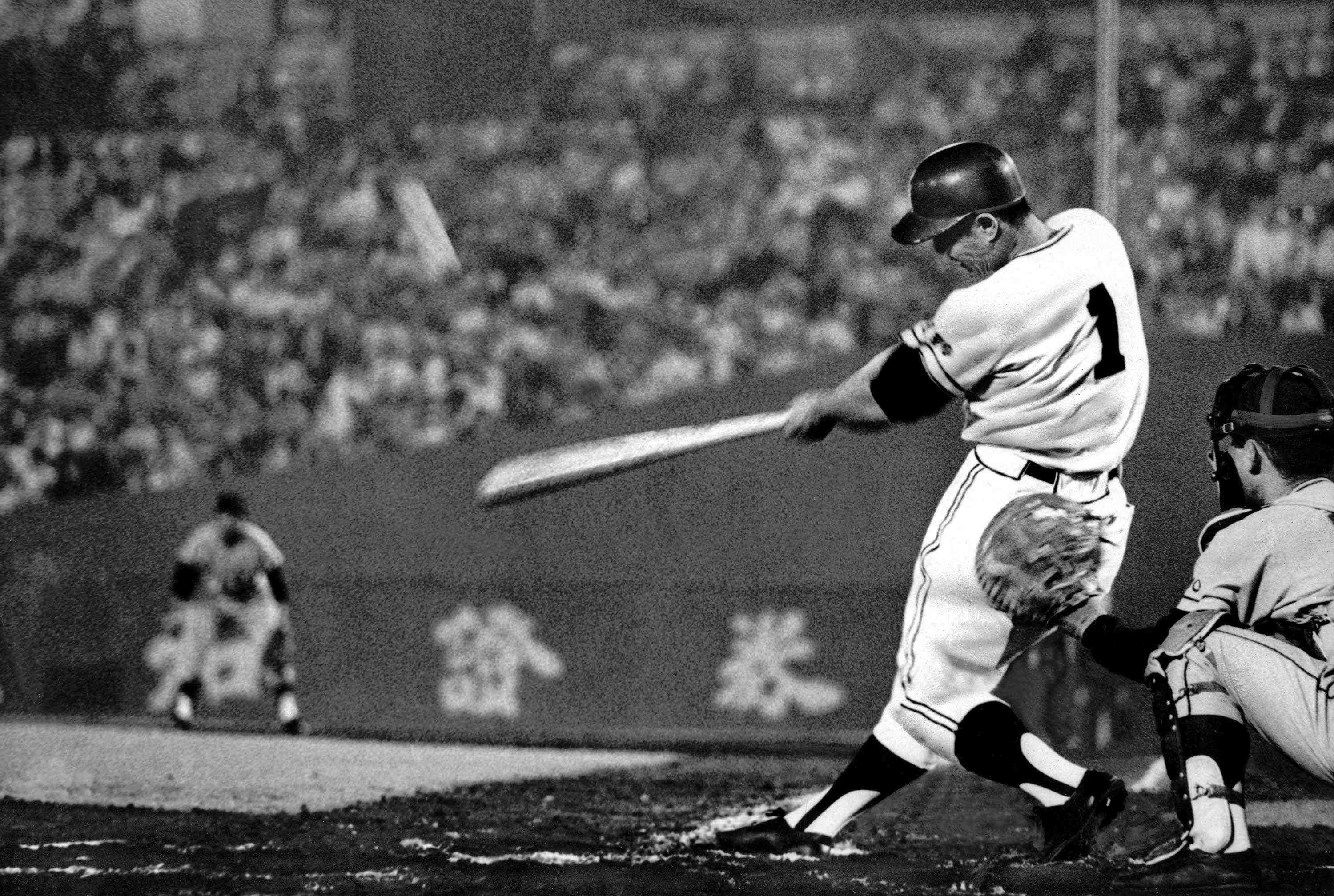 Sadaharu Oh performed one part of his former job ー bashing home runs ー better than anybody in pro baseball history.
Which is why it's long overdue for the National Baseball Hall of Fame in Cooperstown, New York, to overhaul its induction requirements. The institution, which opened its doors in 1936, celebrates, promotes and curates baseball history. There are 333 elected members.
Oh, who celebrated his 80th birthday on May 20, deserves to be honored by America's Baseball Hall of Fame while he's still alive. His all-time record of 868 home runs is the reason why. I also believe other Nippon Professional Baseball legends, living and dead, should be a part of a permanent exhibition in Cooperstown. (Ask NPB and the Japanese Baseball Hall of Fame to produce a list of 10-20 names for recognition at the New York landmark. That would be a step in the right direction.)
Greats of the game from Latin America (Roberto Clemente, Juan Marichal, Luis Aparicio, Orlando Cepeda, Rod Carew, and Pedro Martinez are notable examples) have enriched the breadth and depth of the hall's collection. The same is true of Hall of Fame players, coaches, managers and others who were employed in the Negro Leagues in the past, including Satchel Paige, Josh Gibson, Monte Irvin, and Cool Papa Bell.
As the biggest (and best) of the game's halls of fame in the world, the Cooperstown shrine has a unique opportunity to expand its reach and highlight some of the greats from Asia alongside its mementos of North American baseball.
Since Hideo Nomo's MLB debut in 1995, Japanese players have left a continuous, indelible mark on the big leagues.
But don't forget this: Decades before The Tornado's first season with the Los Angeles Dodgers, Oh was an inspiring presence in the lineup year after year for the mighty Kyojin. He paved the way for future players to pursue greatness throughout his 22 seasons with the Yomiuri Giants.
"The National Baseball Hall of Fame and Museum is a not-for-profit educational institution dedicated to fostering an appreciation of the historical development of the game and its impact on our culture by collecting, preserving, exhibiting and interpreting its collections for a global audience, as well as honoring those who have made outstanding contributions to our National Pastime," reads a statement on the NBHOF website.
Baseball is Japan's national pastime, too. Therefore, there's no reason why it can't find a way to honor some of Nippon Professional Baseball's greats, too. Start with the great slugger who wore No. 1 for the Giants.
A Great Baseball Ambassador
Generations of baseball fans and aficionados recognize the fact that baseball's all-time home-run king was a remarkable player. He's also a great ambassador for the game.
On September 3, 1977, Oh slugged his 756th career home run in the third inning against the cross-town rival Yakult Swallows at Korakuen Stadium to break MLB slugger Hank Aaron's pro baseball record. The left-handed slugger smacked a 3-2 pitch over the right-field wall and dashed toward first base with both arms raised in jubilation. (See video footage of the historic clout here.)
It was a joyous occasion and one of the defining moments of Oh's career.
"I would have loved to have been there tonight to put the crown on top of his head because he certainly is quite a gentleman and the people of Japan have a lot to be proud of," Aaron said in a videotaped message that night.
On August 3, 1978, Oh became the first ー and only ー player in pro baseball history to hit homer No. 800. He did so against Taiyo Whales reliever Hiroshi Okawa at Korakuen Stadium, connecting on the first pitch of the sixth inning. The ball landed in the shoe of a 34-year-old fan named Hiromori Miyayoshi, who "had taken off his shoes to watch the game in greater comfort," The Associated Press reported.
In 2016, Aaron received the Order of the Rising Sun, Gold Rays with Rosette in a special ceremony at the home of Takashi Shinozuka, Japan's consul general in Atlanta.
The occasion was a tribute to Aaron's friendship with Oh and their shared commitment to baseball as co-founders of the World Children's Baseball Fair in 1992, while serving as honorary directors to the present. The organization unites youth around the world through the sport at annual baseball camps.
"For 25 years, we've been going back and forth trying to help young kids," Aaron was quoted as saying by The Associated Press in a story that highlighted his special honor. "Not to make them home run hitters, but just to make them pen pals. By that, I mean someone that can write letters and be able to communicate with each other. The Japanese people have helped me out quite a bit. I want to thank them for all they do."
Fittingly, Oh, who didn't travel to Atlanta, recorded a video message for Aaron, who sported the medal on his jacket.
"This makes me happier than if I had received the decoration myself," Oh said.
A Famous Competition
Baseball brought Aaron and Oh together in November 1974, when they competed in a two-man home-run derby, which was broadcast by American TV network CBS. Korakuen Stadium staged the event. It was just Aaron and Oh, with Mets coach Joe Pignatano pitching to Hammerin' Hank and Giants coach Kuniyasu Mine tossing pitches to Oh.
For the contest format, one guy got to hit five fair balls in play, then the other guy did the same. Twenty fair balls provided the cut-off point for both.
Aaron triumphed, 10-9. The MLB great collected $50,000; Oh received $20,000.
"I was happy to come to Japan and engage in the contest with Oh," Aaron said, according to published accounts of the event.
"But it doesn't necessarily prove that I'm a better hitter than Oh because it wasn't under game conditions and we didn't bat against pitchers who wanted to strike us out."
A Record-setting Career
In 1980, as Oh's 22-year career with the Yomiuri Giants came to an end, numerous tributes were written about him.
Statistics were, of course, a focal point of the coverage.
After all, Oh led the Central League in home runs 15 times, including 13 consecutive seasons (1962-74). He led the CL in RBIs 13 times, earned nine MVP awards, and collected five batting titles. What's more, his NPB career records for RBIs (2,170) and walks (2,390) appear unbreakable. A model of consistency, he belted 40 or more homers 13 times. And he was an excellent defensive first baseman
Oh, born to a Chinese father and Japanese mother in Tokyo, raised the bar to an astonishingly high place.
Exhibit A: Like Oh, Katsuya Nomura retired in 1980. The great catcher, who passed away in February, finished his career with 657 homers ー but still a colossal distance from the top. Nomura remains No. 2 on the NPB all-time list.
Along with fellow superstar Shigeo "Mr. Baseball" Nagashima, Oh played a pivotal role during the Giants' V9 dynasty (Japan Series champions from 1965-73). All told, Oh appeared in 14 Japan Series, with the Giants winning the NPB crown 11 times, including in 1961 and '63. A clutch performer, Oh clubbed 29 home runs in his 77 Japan Series games.
Off the field, Oh has committed himself to giving back to society for decades, which has endeared him to people in all walks of life in Japan.
"He's active with charity groups all over the country. That's why he's loved by the people," Mitsubishi amateur baseball team spokesman Katsuhiko Sato said of Oh in 1980, according to The Stars and Stripes, a U.S. military publication.
That same year Forest Kimler of the Santa Ana Orange County Register weighed in on Oh's amazing career, with an interesting breakdown of the batting styles of Oh and Babe Ruth. Aaron broke the Sultan of Swat's MLB mark of 714 homers in 1974.
"To those who have paid less than careful attention to the subtleties of the Ruth and Oh swings, too much attention may have been focused on the Japanese slugger's peculiar, albeit stylish, lifting of his front leg in the manner of a stork gracefully withdrawing a foot from the ground. Or, more in keeping with the explosion of bat on ball that followed, a hammer being withdrawn slowly from a primer.
"Ruth did not lift his leg but the poetry of motion in the cocking and uncorking of wrists was the same ー the silky meshing of shoulder, elbow and wrists; pivots and hinges that made the sweep of the Oh and Ruth bats through the strike zone onto the face of the ball as unbroken as the rim of a quarter moon."
Kimler then paid the ultimate compliment to the power-hitting legends.
"To see Sadaharu Oh swing at a baseball, as to see Ruth, was worth the price of admission to any game," Kimler wrote of the man featured in a 1981 episode of "The Baseball Bunch"
In addition to his extraordinary playing career, Oh piloted the Fukuoka Daiei (now SoftBank) Hawks to Japan Series titles in 1999 and 2003. As manager, he led Japan to the title in the inaugural World Baseball Classic in 2006.
What's more, he's helped maintain a standard of excellence within the Hawks organization since stepping down as manager in 2008. During his distinguished reign as team chairman, Oh's Hawks have been a perennial powerhouse, with Japan Series triumphs in 2011, 2014, 2015, 2017, 2018 and '19.
Sadaharu Oh is a prolific winner, a baseball icon and one of the 20 greatest players to ever appear in a professional game anywhere.
For these precise reasons, he should be enshrined in the National Baseball Hall of Fame in New York.
Author: Ed Odeven
Follow Ed on JAPAN Forward's [Japan Sports Notebook] here on Sundays, in [Odds and Evens] here during the week, and Twitter @itsjapanforward.