EDITORIAL | Enough of Feeble Protests — Get Those South Korean Ships Out of Takeshima
Japan's reluctance to take substantive countermeasures to stop these incursions seems only to encourage Seoul's illegal maritime buildup.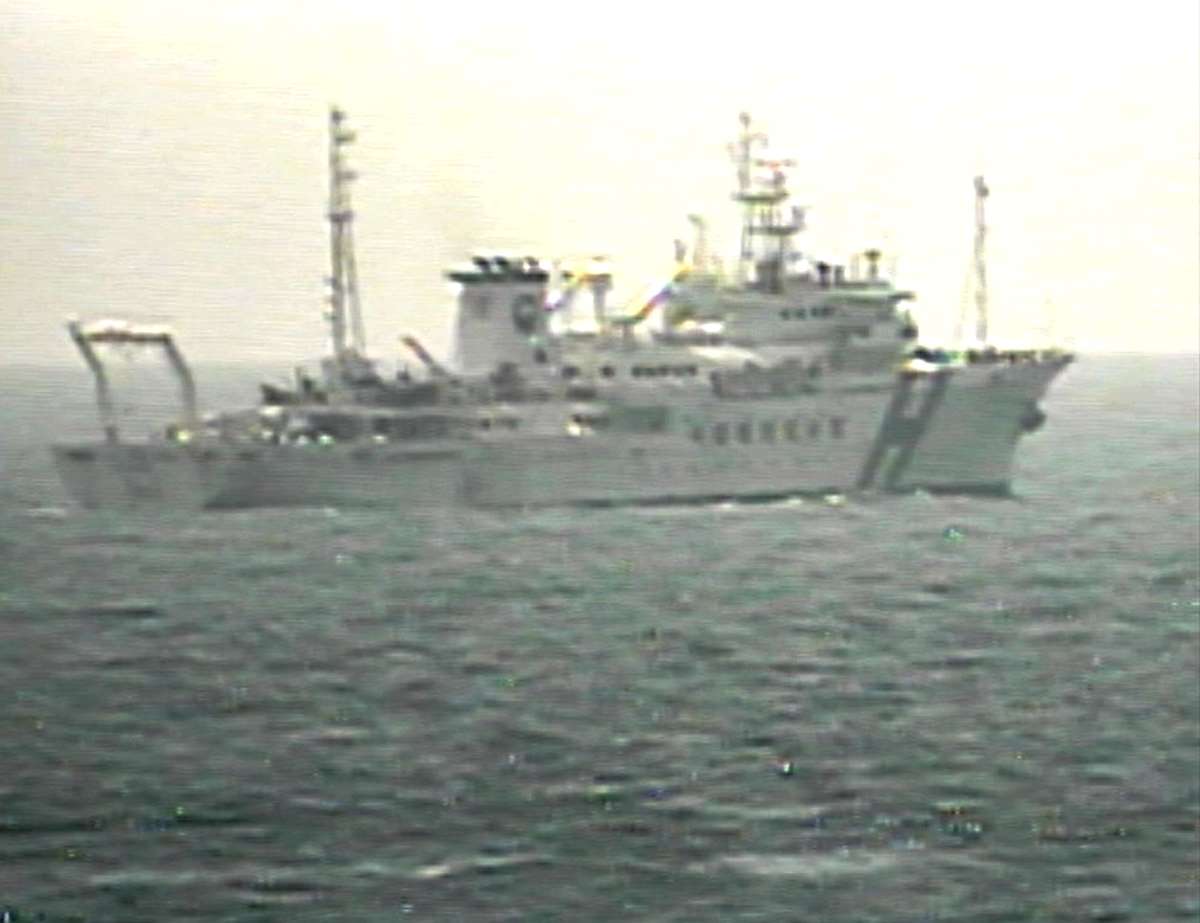 We cannot help but wonder whether South Korea is serious about wanting to improve bilateral relations with Japan.
In late May, a South Korean research vessel conducted oceanic research inside Japan's exclusive economic zone (EEZ) near Takeshima. The island is part of Okinoshima, Shimane Prefecture, which South Korea is continuing to illegally occupy.
This comes just as the new administration of President Yoon Suk-yeol is being launched.
Even before his inauguration, Yoon's presidential transition team visited Japan and met with leaders of the government and the ruling parties, including Prime Minister Fumio Kishida, signaling that Seoul was eager to improve relations with Japan.
Despite those promising overtures, no sooner had the new government taken over than the improper maritime research activities occurred. So what South Korean leaders are saying and what they are doing are contradictory.
Takeshima is part of Japan's inalienable territory, and the surrounding ocean is either within Japan's territorial waters or EEZ. For South Korean vessels to conduct research there without Japan's permission constitutes a violation of Japan's maritime rights, which cannot be allowed.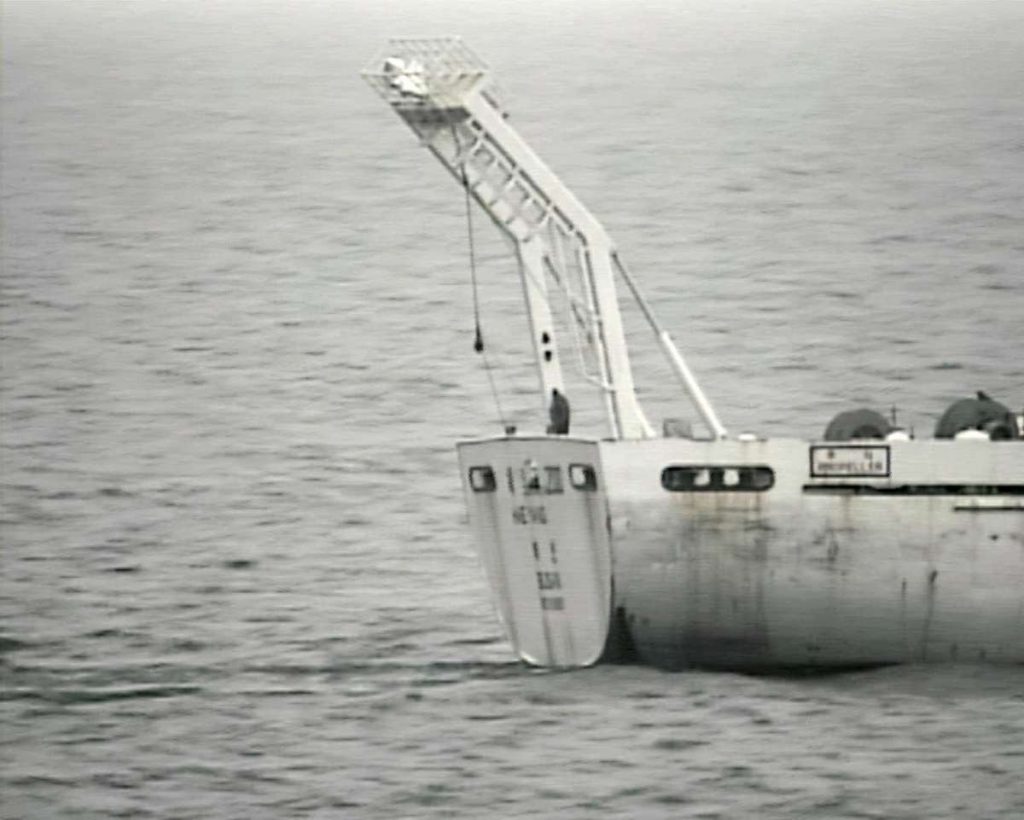 South Korean Vessel's Behavior
If the vessel in question was collecting data on the seabed topography of the area, that would directly touch on Japan's national security. That is because such data constitutes military intelligence valuable for submarine navigation.
In recent years, the South Korean Navy has been growing conspicuously stronger. That might well be related to these research activities. We need to be on our guard in this respect.
According to the Ministry of Foreign Affairs, during a two-day period from May 29 to 30, a research vessel belonging to the government-run Korea Maritime Institute dropped something resembling a cable into the ocean within Japan's EEZ north of Takeshima.
In early May as well, a maritime research vessel belonging to South Korean state-owned enterprise crossed over the geographical median line dividing the Japanese and South Korean EEZs in the East China Sea and entered Japan's side. This incident took place even while Foreign Minister Yoshimasa Hayashi was in Seoul for Yoon's inauguration, where he handed over a personal letter from Prime Minister Kishida to President Yoon.
Earlier in April, South Korea gave the name Dokdo to a research vessel which is to be devoted to maritime scientific research in the vicinity of Takeshima. (Dokdo is the Korean name for Takeshima.)


Protests Not Effective Countermeasures
Japan's reluctance to take effective countermeasures to deal with these incursions, and limiting its response to feeble protests, seems to have actually encouraged Seoul's maritime buildup.
Chief Cabinet Secretary Hirokazu Matsuno recently told a press conference that Japan had vigorously protested this activity and demanded that South Korea immediately desist from such incursions.
Also on June 2, Takehiro Funakoshi, head of the Asian and Oceanic Affairs Bureau at the foreign ministry, met his South Korean counterpart, Lee Sang-ryol, in Seoul and lodged a strong protest with the South Korean side.
This was summarily rejected, as the South Korean side said "it cannot accept the raising of any issue [by the Japanese side] with regard to a legitimate activity proceeding in accordance with international law."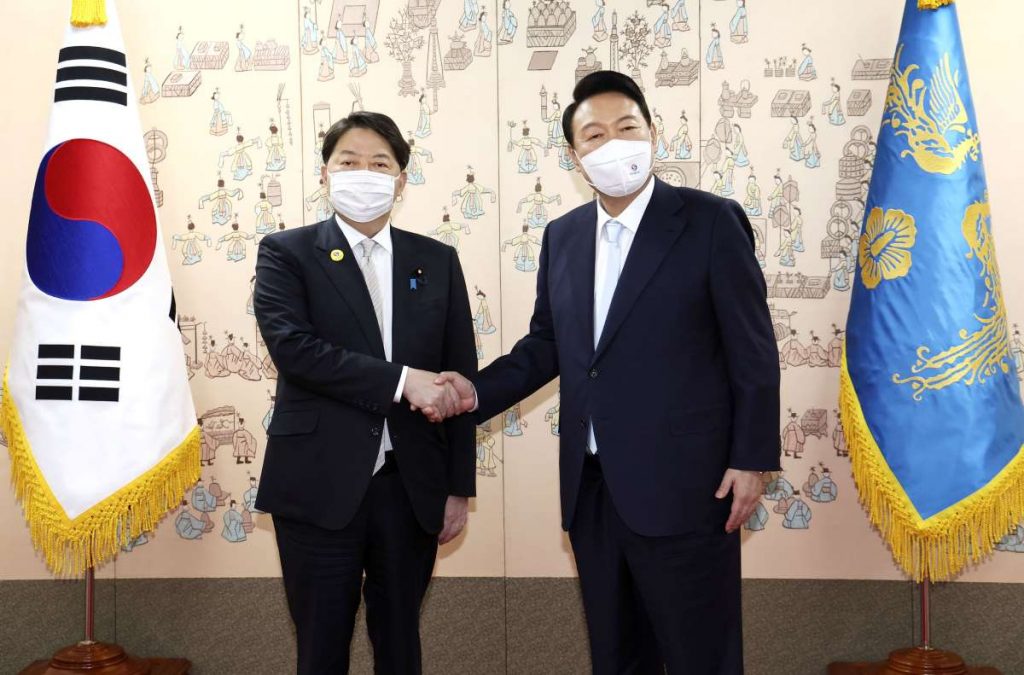 Improved Relations a Long Way Off
During the presidency of Moon Jae In, relations between Japan and South Korea reached a postwar low as the two sides were at constant loggerheads over issues like wartime labor and comfort women.
Prime Minister Kishida has gone so far as to declare, "We cannot wait to improve [bilateral] ties."
Indeed, working with the United States and South Korea to respond to the challenge of North Korea is absolutely essential.
Nonetheless, simply settling for official protests on issues involving national sovereignty in the name of improving bilateral relations is totally unacceptable.
Japan must respond with more effective countermeasures.


RELATED:
(Read the editorial in Japanese at this link.)


Author: Editorial Board, The Sankei Shimbun