[ODDS and EVENS] Shugo Imahira Earns a Trip to the British Open After Weekend Triumph
"I didn't get any good results so far this year, so I'm glad to be able to win early here." ―Imahira, on winning the Asia Pacific Open Golf Championship Diamond Cup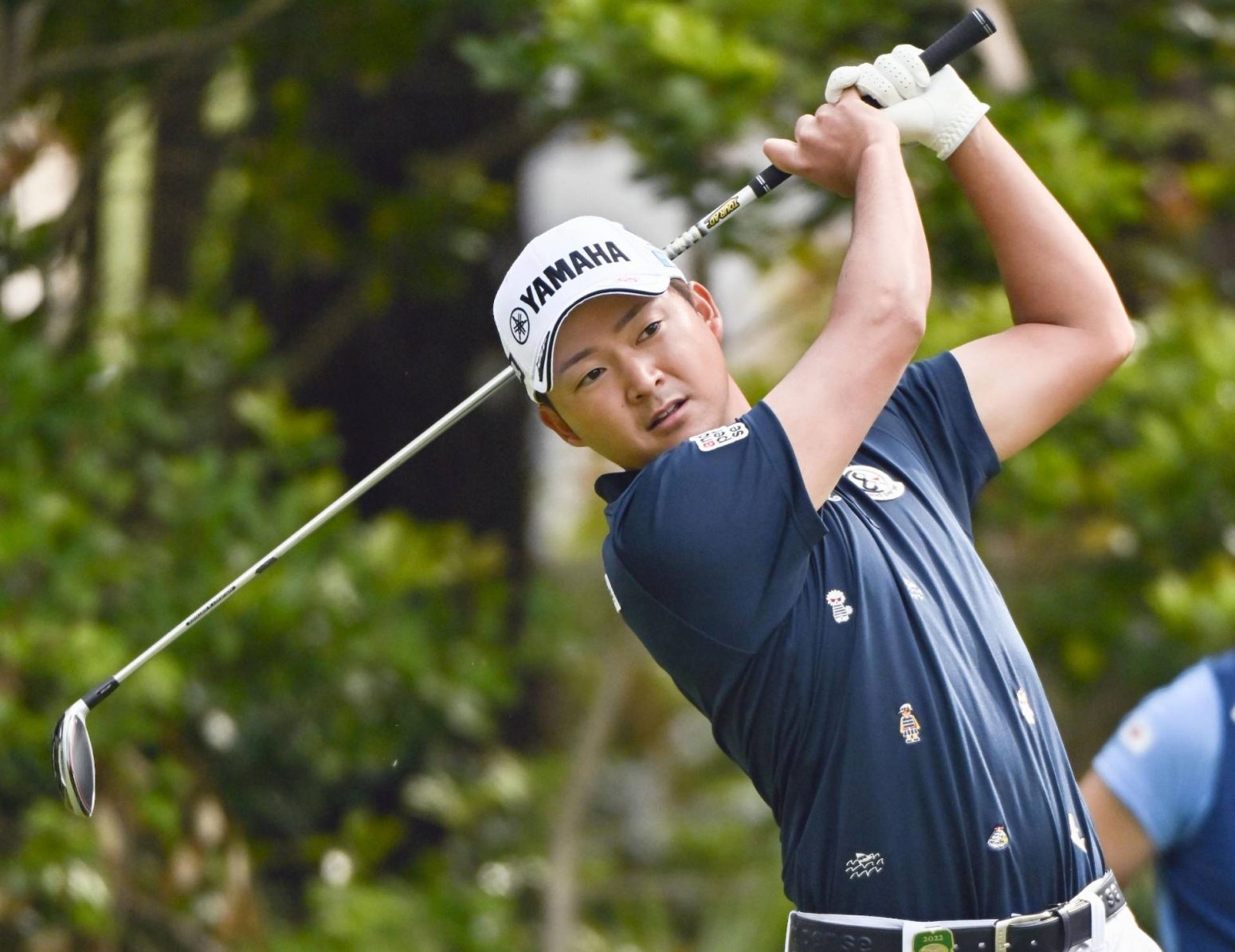 For more than a decade, Shugo Imahira has competed as a professional golfer.
He's had plenty of memorable rounds along the way. But Sunday, May 15 was one of the best days of his career.
Imahira's one-stroke victory in the Asia Pacific Open Golf Championship Diamond Cup, an event jointly staged by the Asian Tour and Japan Pro Golf Tour Organization at Oarai Golf Club in Ibaraki Prefecture, ended his title drought.

More significantly, the title earned him a coveted spot in the 150th British Open, which will be held July 14-17 at golf's hallowed grounds at St Andrews, in Fife, Scotland.

The field is limited to 156 golfers. There are numerous qualifying tournaments around the world, including the Asia Pacific Open Golf Championship Diamond Cup. Golfers also qualify due to world rankings and various exemptions.
"I'm very happy with this victory. I didn't get any good results so far this year, so I'm glad to be able to win early here," the 29-year-old Imahira said after carding an 8-under 272 over the weekend of May 15.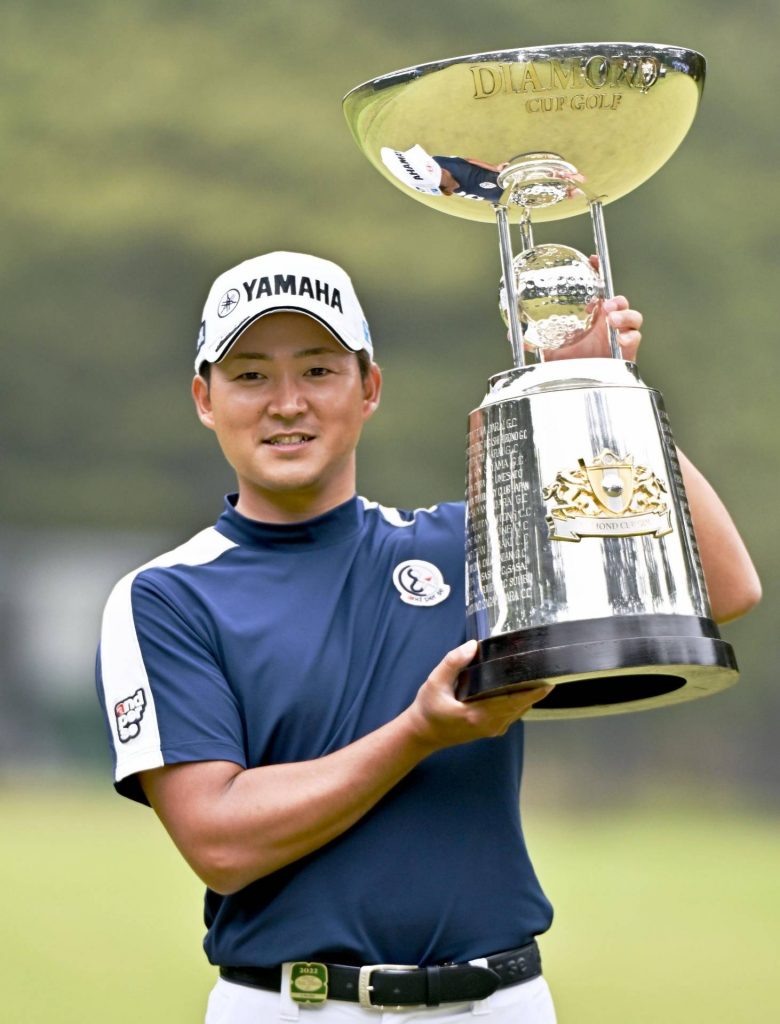 Lofty Ambitions
Imahira placed ninth at the Token Homemate Cup on April 3, his top previous finish this year. The tourney featured a series of adjustments for Imahira, as evidenced by his better results as the four-day event progressed. He shot a 73 in the opening round, followed by a 71, a 69 and a 64 to complete the weekend at 7-under 277 in Kuwana, Mie Prefecture.
He was 12th at The Crowns, which ended on May 1 in Nagoya.

Lofty ambitions are on his mind as spring turns to summer.
"The Open was my goal at the start of this season," Imahira said, commenting on qualifying for the 150th British Open.
"My [world ranking] isn't good enough to get me into overseas events, so getting into The Open by winning this week is amazing. The goal was to be a major player rather than a prize winner."
With his victory last weekend, leaped to 109th from 168th in the world rankings.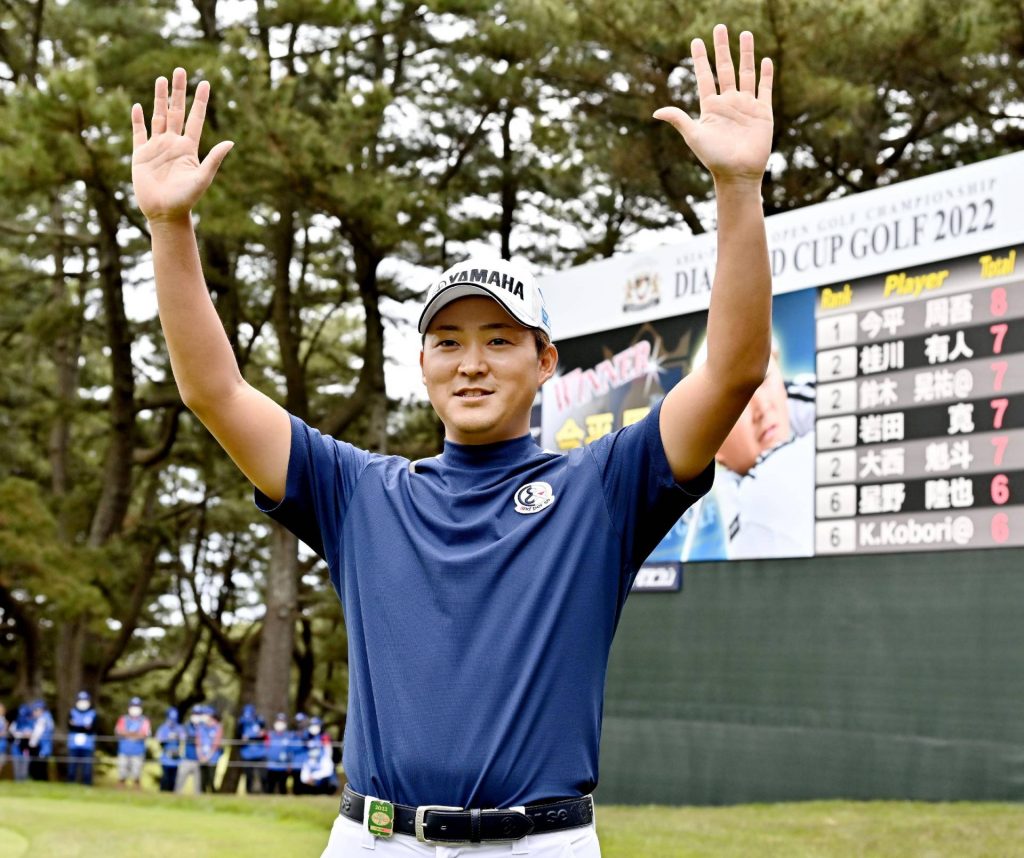 Steady Effort in Ibaraki
At Oarai Golf Club, Imahira edged Kosuke Suzuki, Hiroshi Iwata, Kaito Onishi and Yuto Katsuragawa, all of whom finished at 9-under 273, for the ¥20 million JPY top prize. It was his first title since winning the Fujisankei Classic in September 2021 in Yamanashi Prefecture, where he shot a 12-under 272 (71-69-68-64).
On the par-71 Oarai Golf Club course, Imahira shot a 66 in the opening round on Thursday, May 12, then followed with a 69, a 69 and a 3-under 68 over the next three days.

Entering the final day of the tournament, Imahira was one stroke off the pace. Ben Campbell of New Zealand along with Onishi, Katsuragawa and Ryuko Tokimatsu shared the lead.

Imahira exhibited poise over the back nine to claim the title. He shot par on eight holes. He sank a birdie on the par-5 15th hole.

That birdie put Imahira in first place, while Katsuragawa slipped from first to second. The latter bogeyed on No. 15.


Previous Experience in Golf Majors
As the money winner on the Japan Golf Tour in the 2018 and 2019 seasons, Imahira positioned himself for a pair of appearances in overseas golf majors in 2020. He finished tied for 44th at the Masters and placed 61st at the US Open that year.

Imahira has also competed in global golf's other two majors, the British Open (aka The Open Championship) and the PGA Championship in the past.

He missed the cut at the PGA Championship in both 2018 and '19.

He did the same thing at the British Open in 2016, five years after turning pro, and in 2019.

Before his 30th birthday on October 2, Imahira has accomplished something special that adds his name to the annals of Japanese golf history: back-to-back Order of Merit Champion finishes (as the overall money leader) in 2018-19. The others who've won it in consecutive years are Isao Aoki, Jumbo Ozaki, Tommy Nakajima and Shingo Katayama.
The Saitama Prefecture native now aims to extend his time on the links in Scotland, while at the same time fulfilling a childhood aspiration. In recent years, The Open Championship has been held at St Andrews' Old Course in 2000 (winner Tiger Woods), 2005 (Woods), 2010 (Louis Oosthuizen) and '15 (Zach Johnson).
"I've been longing to play there since I was a boy," Imahira told reporters on Sunday. "I'm so happy to be finally able to compete there.
"My goal for The Open is to make the cut before anything else. Once I'm able to do that, my goal will then be to finish as high as possible on the leaderboard."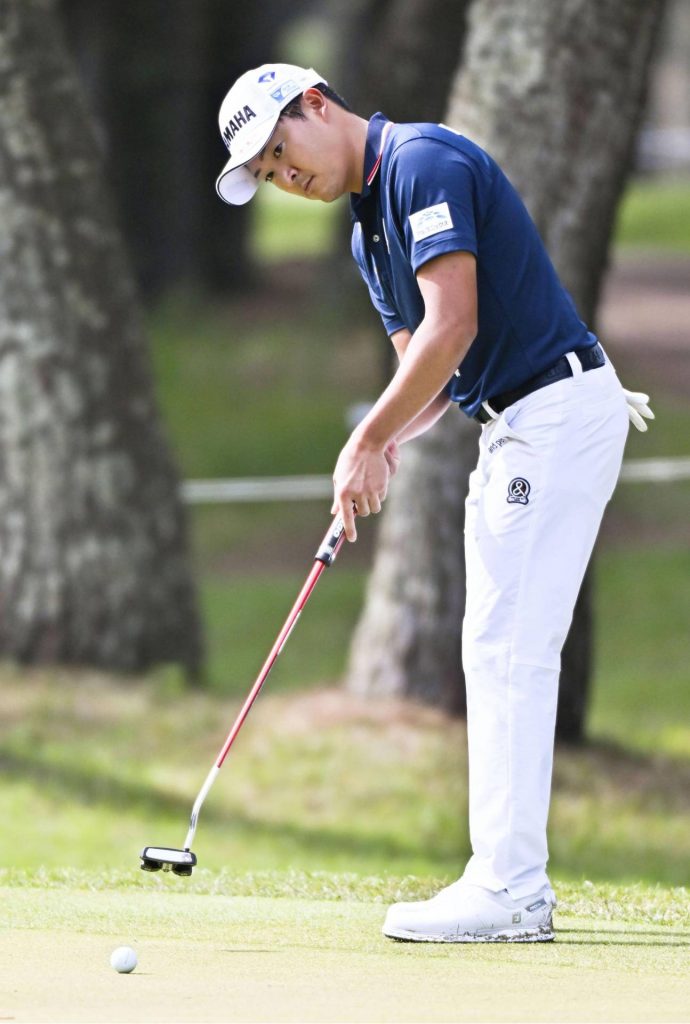 In looking ahead to the challenges of playing at St Andrews, Imahira believes choosing the right golf clubs will be important. He cited the expected weather conditions as a factor in his thought process.
"The wind is strong and the fairway is stiff. I'd like to try a club that can roll low and a wedge with less bounce," he was quoted as saying by Golf Digest, a Japanese publication.

Stay tuned. The more interesting aspect of this story will play out in mid-July.


Author: Ed Odeven
Follow Ed on JAPAN Forward's [Japan Sports Notebook] here on Sundays, in [Odds and Evens] here during the week, and Twitter @ed_odeven, and find him on JAPAN Forward's dedicated sports website, SportsLook.