EDITORIAL | Japan, Europe Need Stronger Defense Cooperation to Deter China
They share the concern that China might be plotting to use force to annex Taiwan and change the status quo in the East China Sea and South China Sea.
Eyeing how to best ensure its collective security, the European Union has increasingly focused its attention on the Indo-Pacific region and Japan. For the sake of global peace and stability, Japan should respond by further strengthening cooperation in the area of security with Europeans who share our values.
Recently, Prime Minister Sanna Marin of Finland and German Chancellor Olaf Scholz were in Japan. Each met independently with Prime Minister Fumio Kishida. Germany, incidentally, is serving as chair of the G7 this year.
The leaders naturally criticized Russia's invasion of Ukraine and reiterated their solidarity in responding to the crisis.
It was significant that the leaders agreed to enhance security cooperation from the standpoint that security for the EU and the Indo-Pacific region are inseparable.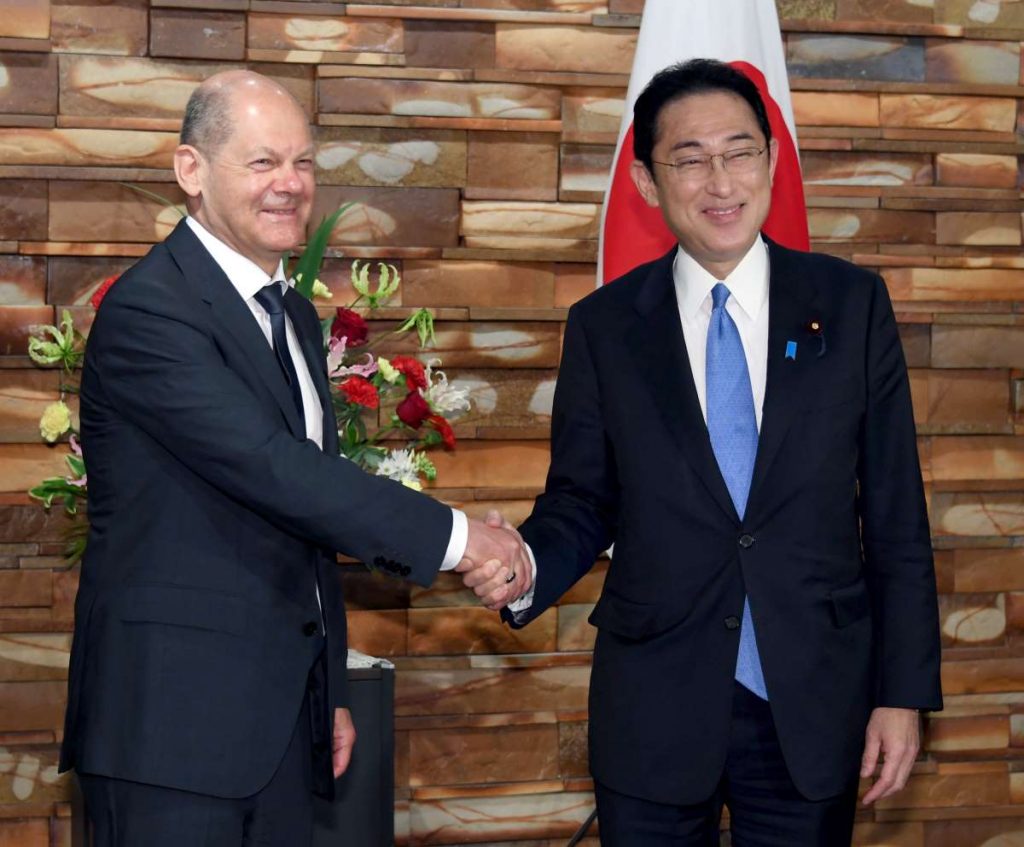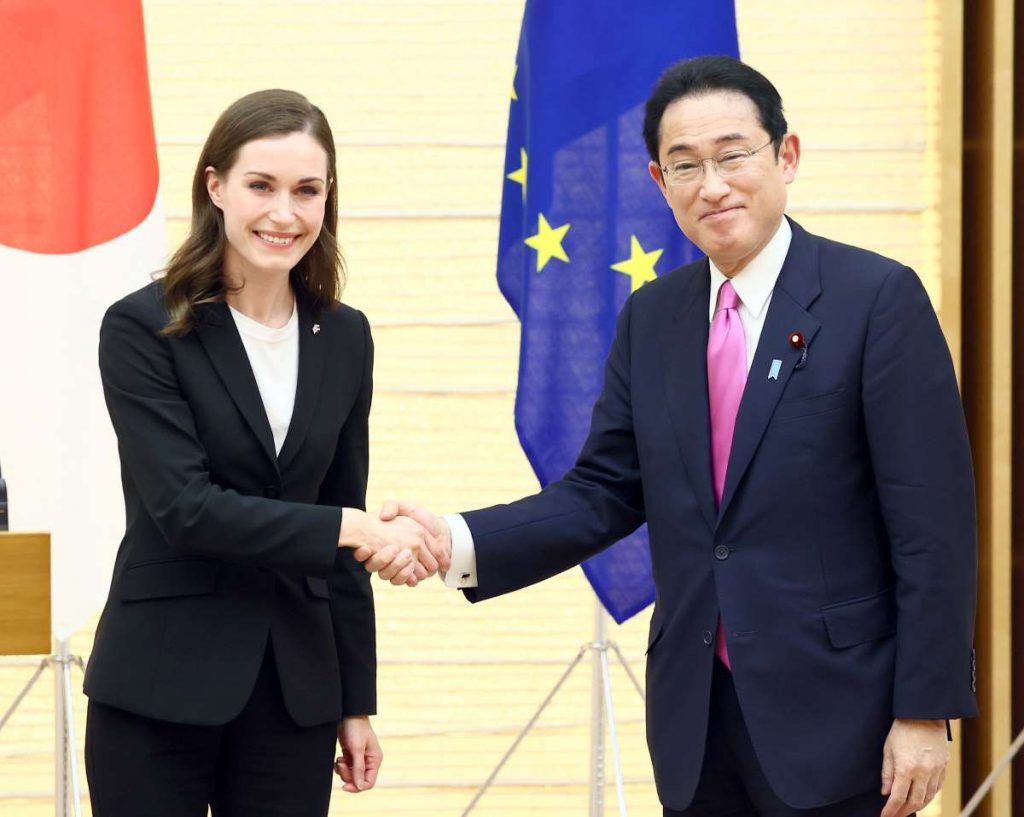 Three Meetings
European Council President Charles Michel and European Commission President Ursula von der Leyen also attended the 28th Japan-EU Summit, the first to be held in person in three years.
Michel succinctly remarked, "We discussed the deepening strategic and economic partnership between the European Union and Japan," and the need to "deepen our consultations on a more assertive China."
President von der Leyen also noted that Russian President Vladimir Putin and Chinese President Xi Jinping had affirmed their "no limits" friendship. "We should take this as a challenge to the international order," she emphasized.
Prime Minister Marin further declared that Russia's invasion of Ukraine had caused a major change in the global environment, and expressed concern that China might be plotting to somehow use force to achieve its objectives.
Scholz chose to visit Japan during his first official trip to East Asia, rather than go to China, which is Germany's largest trading partner. In Tokyo, he said his trip was meant to signal that Germany and the EU "will continue to increase their involvement in the Indo-Pacific region."
RELATED: Welcome to Tokyo, Herr Scholz: Germany's Chancellor Picks Japan for his First Official Asia Visit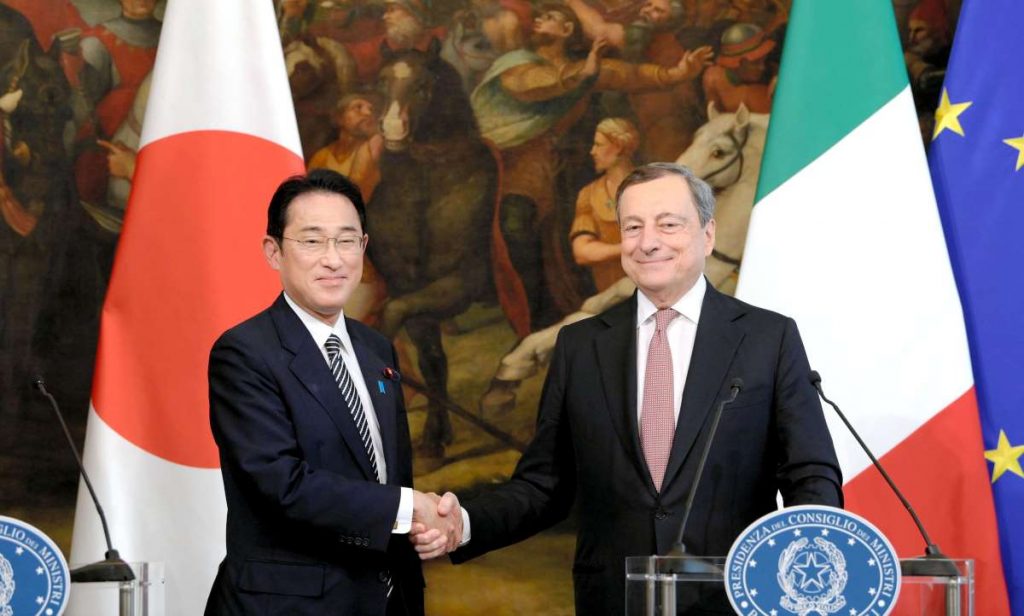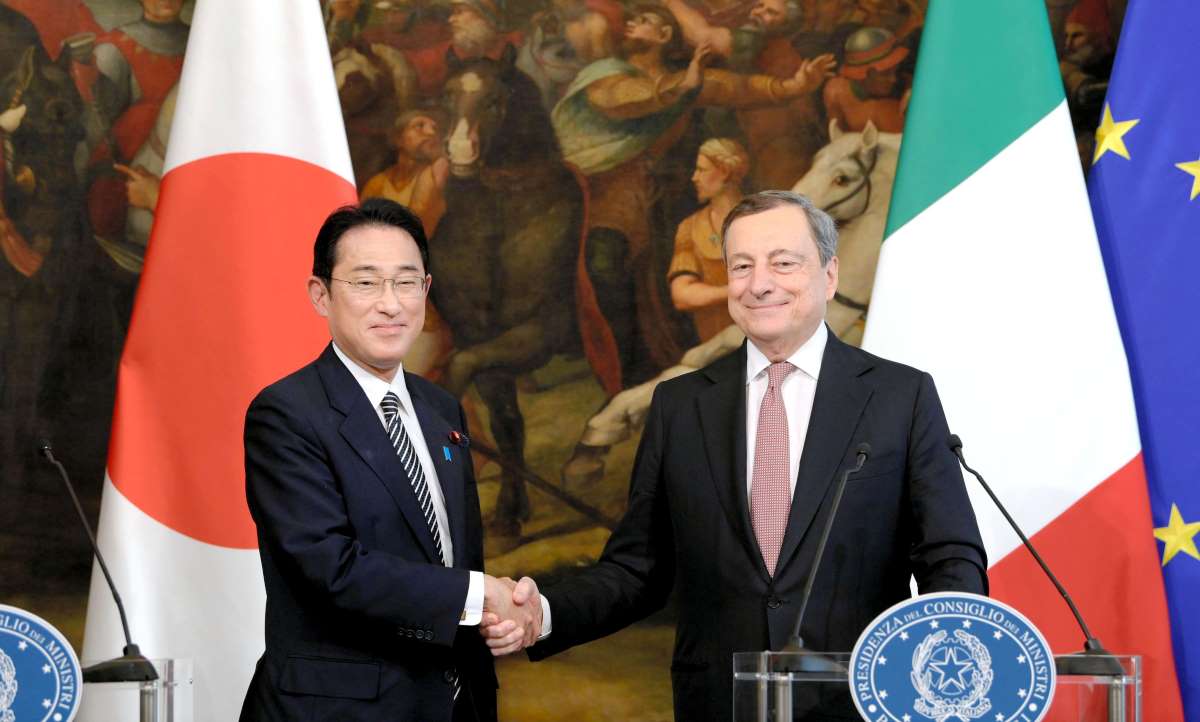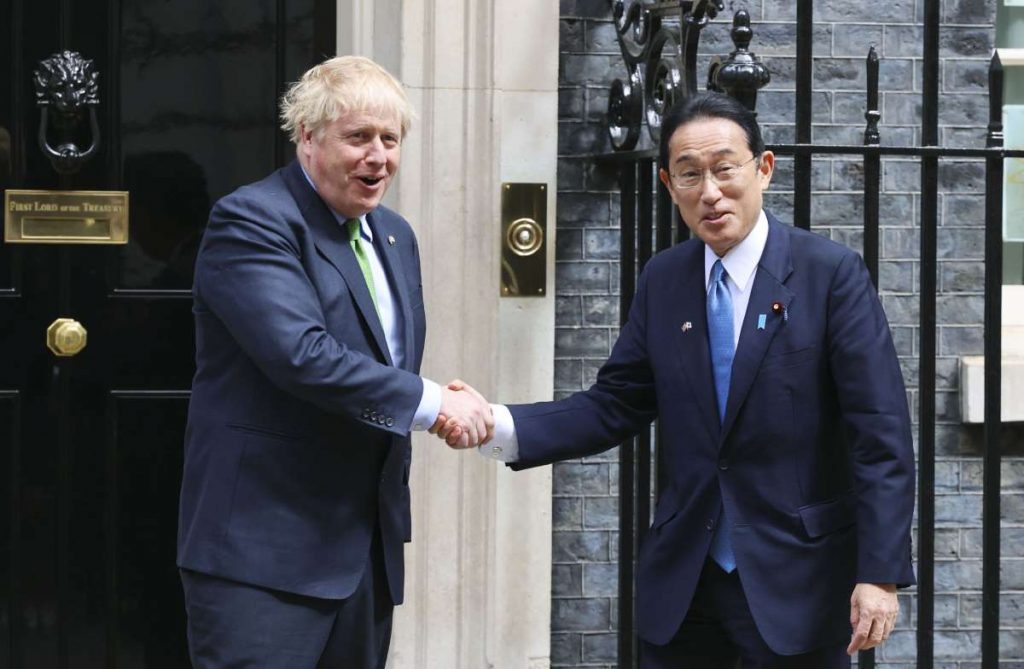 Meeting on Europe's Turf
During Japan's Golden Week spring holidays, Prime Minister Kishida visited Italy and the United Kingdom, where he discussed security issues.
Strong cooperation between Japan and Europe hopefully will serve to deter a hegemonic China from annexing Taiwan and seeking to use force to change the status quo in the East China Sea and South China Sea. The two sides should also work to prevent China from providing Moscow with economic and military assistance or helping it to overcome the sanctions that have been slapped on Russia.
In 2021, the United Kingdom, France, Germany and the Netherlands dispatched naval vessels to Japan to demonstrate the importance they attach to the Indo-Pacific region. Furthermore, this year the Self-Defense Force has provided bulletproof vests and other equipment to Ukraine. And SDF planes have transported relief supplies to countries neighboring Ukraine.
The decisions by Finland and Sweden to join the North Atlantic Treaty Organization will likely further ratchet up tensions between the Scandinavian countries and Russia.
Amidst these various developments, Japan should consider returning the favor of last year's European military visits by dispatching a Maritime SDF contingent to Europe. This would be a way of signaling with its friends.


RELATED: E.U. Turns to Japan as It Seeks to Enhance Security Cooperation in and with Asia


(Read the editorial in Japanese at this link.)


Author: Editorial Board, The Sankei Shimbun