[ODDS and EVENS] Takehiro Tomiyasu Plays a Key Role in One-of-a-Kind Goal
Arsenal snapped a 12-match losing streak to Manchester City, with substitute Takehiro Tomiyasu making the pass that led to the assist for the lone goal.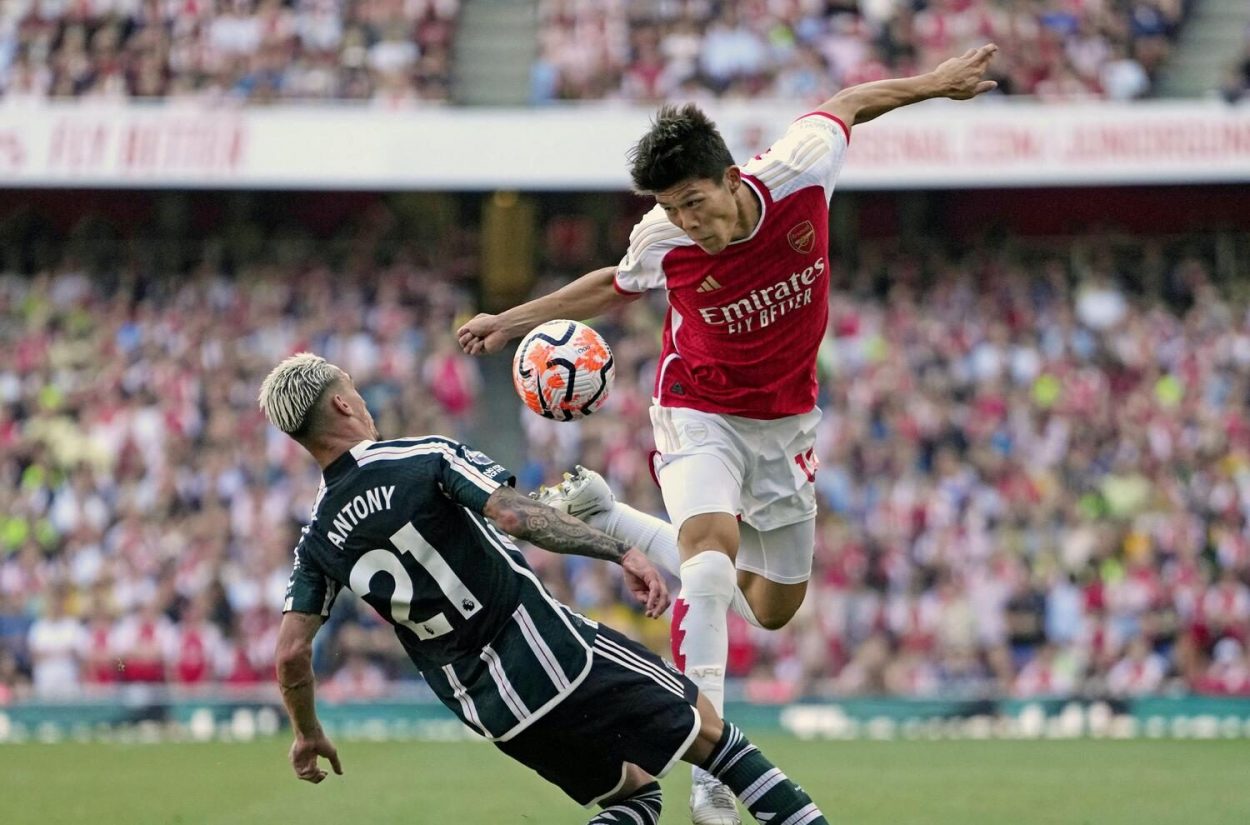 Read the full story on SportsLook - [ODDS and EVENS] Takehiro Tomiyasu Plays a Key Role in One-of-a-Kind Goal
For Takehiro Tomiyasu, Arsenal's lone goal on Sunday, October 8 will be one that he'll never forget.
It was one of the most unique goals of the 21st century in the English Premier League. A goal that bolstered Arsenal manager Mikel Arteta's reputation as a tactical wizard and underscored the team's place within the league's pecking order.
The Gunners scored 88 goals in 38 matches last season, completing the 2022-23 campaign, Tomiyasu's second in an Arsenal uniform, in second place. And in each of the past eight English Premier League seasons, more than 1,000 goals were scored by the circuit's 20 clubs, including 1,084 in 2022-23. (Check out the season-by-season totals on the Premier League website.)
So, as Sherlock Holmes or any other observant individual could point out, there's plenty of goals that have a shot at being unique, exciting, lucky, amazing ― or a combination thereof.
Arsenal's goal in the 86th minute against Manchester City resulted in a 1-0 triumph at Emirates Stadium in London.
'A Great Feeling' for Arteta and His Team
It was also a psychological victory for Arsenal. The Gunners snapped their 12-match losing streak in league play against reigning champion Man City dating back to December 2015.
"It is a great feeling," Arteta was quoted as saying by Reuters. "We have not beaten them for so long, but I am in no doubt we have beaten the best team in the world.
"I am really proud to be part of this team. We have to keep believing in what we are doing."
Arsenal is tied with Tottenham for the best record (both with six wins and two draws) in the Premier League, giving both teams 20 points. Man City has six wins and two losses.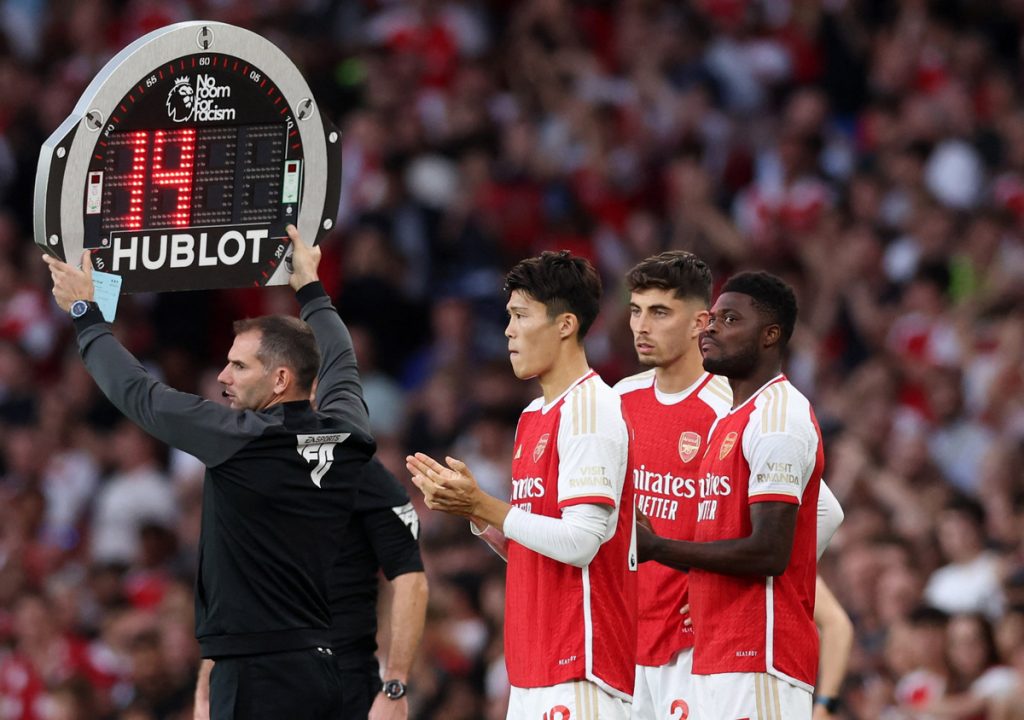 Takehiro Tomiyasu Makes an Impact
On the winning play, four second-half substitutes ― Thomas Partey, Tomiyasu, Kai Havertz and Gabriel Martinelli ― touched the ball in succession. The sequence ended with Martinelli's shot ricocheting off Man City defender Nathan Ake and the ball sailing into the bottom left corner of the net.
Barney Ronay, The Guardian's chief sports writer, summed it up this way: "This was a goal made and scored at the end of a move involving all four of Arteta's second-half substitutes, something that has perhaps never happened before in any football match."
Continue reading the full story on SportsLook.
RELATED:

Author: Ed Odeven
Find Ed on JAPAN Forward's dedicated website, SportsLook. Follow his [Japan Sports Notebook] on Sundays, [Odds and Evens] during the week, and X (formerly Twitter) @ed_odeven.