[ODDS and EVENS] The Indy 500 Adds to an Exciting Spring on the Sports Calendar
Takuma Sato, winner of the Indy 500 in 2017 and 2020, is with a new racing team this season. Can he win the prestigious race again?
Read the full story on SportsLook - [ODDS and EVENS] The Indy 500 Adds to an Exciting Spring on the Sports Calendar
My mind is racing at about 100 miles per hour, with a dizzying array of thoughts on the sports world, including the upcoming Indy 500. There's so much to watch and review later via articles, videos, podcasts, etc.

How do we keep up with everything that's happening in Japan and overseas?

It's a time of year with an appealing blend of major sports events. Take the recent Kentucky Derby, for example. There's also the ongoing 15-day Summer Grand Sumo Tournament in Tokyo, the NPB and J.League seasons, the UEFA Champions League (Manchester City and Inter Milan are set to play in the final on June 10). And there is much more to occupy our time ― as well as ongoing intrigue as we follow the action.
In the 107th Indy 500, don't forget that veteran driver Takuma Sato is getting ready to compete in the famous race for the 14th year in a row.
Sato, 46, won the race for the first time in 2017 as an Andretti Autosport driver. He became the 20th car pilot to claim multiple Indy 500 titles in 2020, driving for Rahal Letterman Lanigan Racing at the time.
Revving up his Deloitte Honda for his new racing team (Chip Ganassi Racing), which he joined in the offseason, Sato had the fastest time on the speed chart on Wednesday, May 17. That was the first day of practice at the Indianapolis Motor Speedway. Sato clocked 39.2261 seconds (229.439 mph, or 369.246 kph) for his best lap.
Teammates Scott Dixon, Marcus Ericsson and Alex Palou are also getting ready for May 28's Indy 500, which gets underway at 1:45 AM JST on Monday, May 29.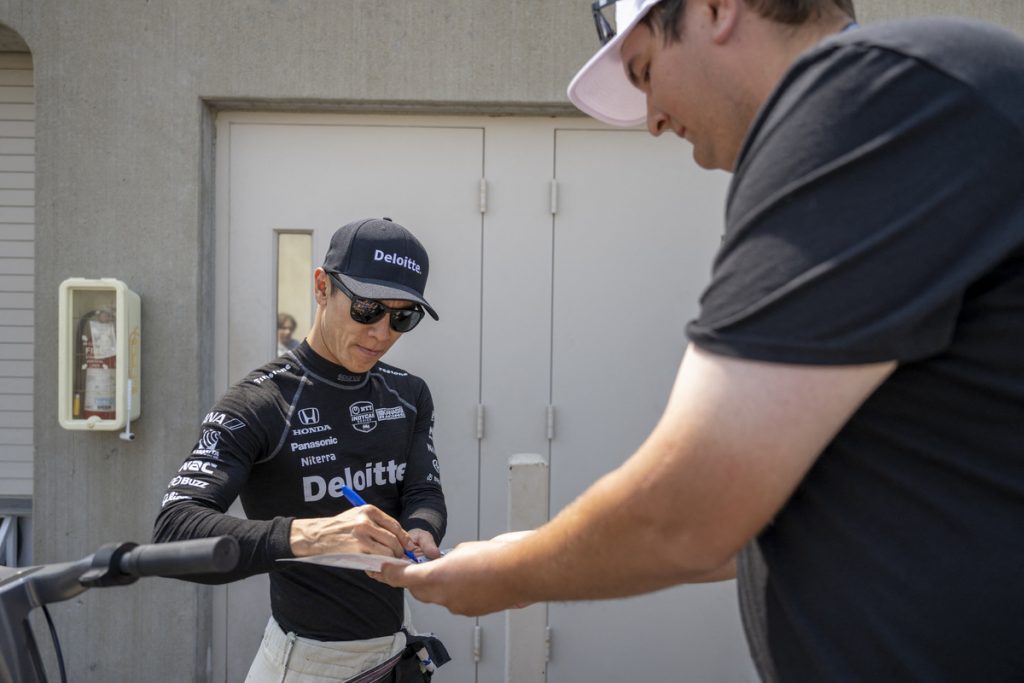 Indy 500 Preparations
Sato is pursuing something that is unique in many professional sports: a potential major title with a third different team in his career. It's something that rarely happens in North America's Big Four sports leagues (MLB, NFL, NBA and NHL). But for many elite-level race-car drivers and horse racing jockeys, working for various owners and winning major events throughout their careers is not unusual.
The Tokyo native operated his car for 93 laps in his first Indy 500 practice session. He commented on working for Chip Ganassi Racing on the same day.
"The organization is very impressive," Sato said. "Everything is in the right place and the right people. They use their resources and make the most of it. Preparation is simply impressive.
"Today on the track, all four drivers divided a few different programs. I wasn't particularly happy with the kind of sensation I was getting [with the car] in the morning. We're just working on what's the best way. In the afternoon, the group run by Ganassi was a great hint for me about what needs to be done."
Continue reading the full story, which includes commentary on several other topics, on SportsLook.

Author: Ed Odeven
Find Ed on JAPAN Forward's dedicated website, SportsLook. Follow his [Japan Sports Notebook] on Sundays, [Odds and Evens] during the week, and Twitter @ed_odeven.