[ODDS and EVENS] Tsubasa Endoh Battles Leukemia with Support from Soccer Community
Tsubasa Endoh, a former University of Maryland player who launched his pro career with MLS club Toronto FC in 2016, is undergoing chemotherapy in Japan.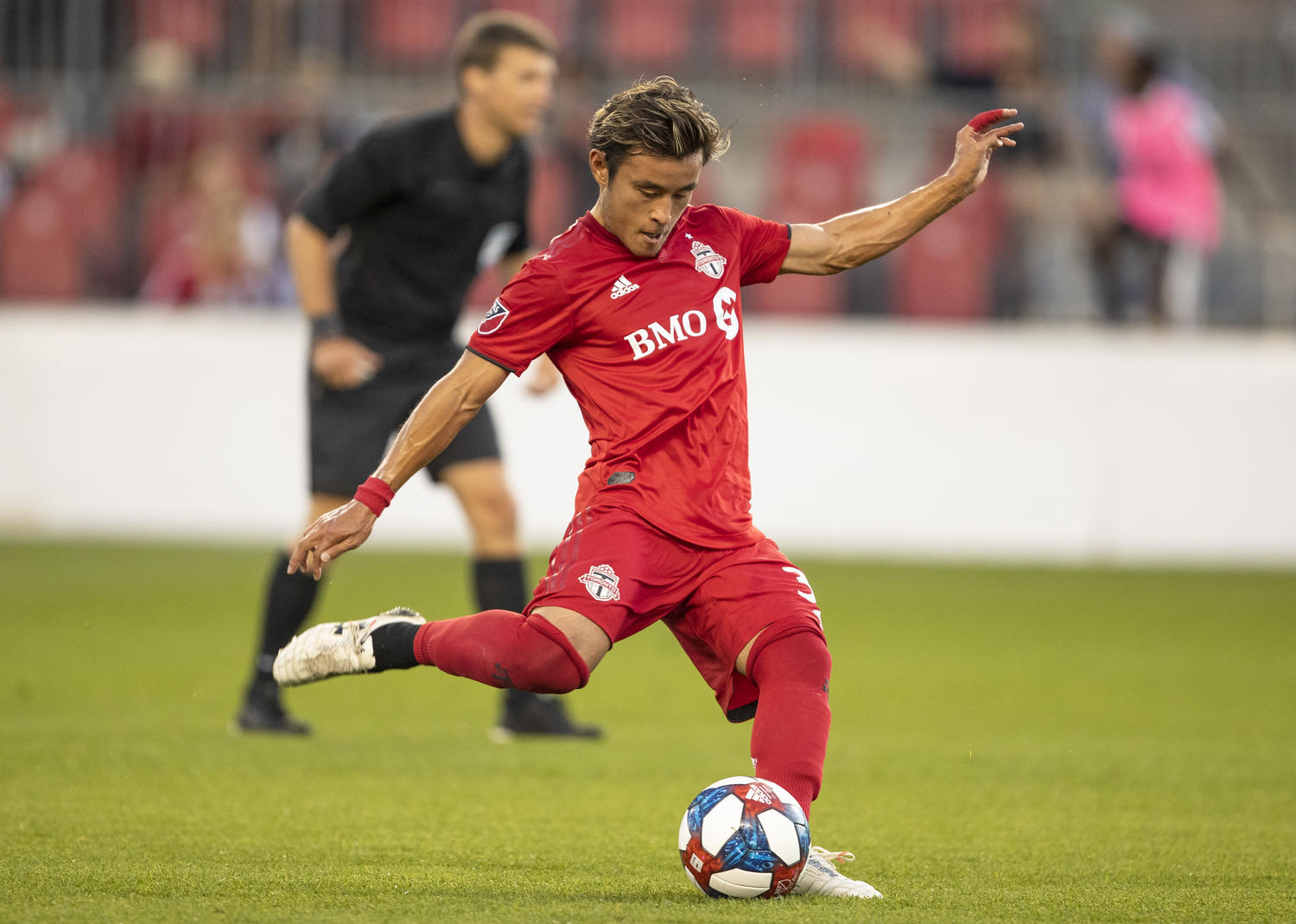 Read the full story on SportsLook - [ODDS and EVENS] Tsubasa Endoh Battles Leukemia with Support from Soccer Community
Four years after moving to the United States, Tsubasa Endoh was on the cusp of becoming a professional soccer player.

At the MLS Player Combine before he began his pro career, Endoh reflected on his journey from Japan to Major League Soccer.
"I didn't expect myself to be at this level right now," Endoh said in an interview with the MLS website in February 2016. "When I first came over to the USA, I had no idea where Maryland even was. I didn't even know they were a Division I school when I first went to that camp.
"But now I'm here, I have a great chance to be a pro and I think I've experienced things that people don't really get to experience. I think I should be proud of myself for adapting to a new environment, new culture, new food, new people, new language. It's not done yet, but it's been a good moment, a fun moment. A period I'll remember for my whole life."
Toronto FC selected the University of Maryland player with the ninth overall pick in the 2016 MLS SuperDraft in Baltimore.
Since then, the Tokyo native has plied his craft for several years in Canada, the United States and Australia, with the bulk of his time spent with the team that drafted him. From 2016-21, the midfielder appeared in 66 MLS matches (42 starts) for Toronto FC.
Endoh, 29, last played for LA Galaxy II, a team from the lower-tier MLS Next Pro circuit, in 2022. And he scored a pair of goals in his debut last August in a 2-0 victory over Monterey Bay FC.


Endoh Diagnosed with Leukemia
Weeks later, Endoh revealed on social media that he's coping with a serious health issue.

On December 27, Endoh shared the following news via his Twitter account: "This is a personal matter but I wanted to share this news with you guys. I was diagnosed with acute leukemia on the second of December. I was honestly shocked at first and it was really hard to accept the whole situation."
He went on: "I am back in Japan and I have already started my chemotherapy treatment. It's gonna be a hell of a journey and it's surely the hardest moment in my life, but I'm determined to fight this and come back stronger than ever."
Read the full story on SportsLook.
Author: Ed Odeven
Find Ed on JAPAN Forward's dedicated website, SportsLook. Follow his [Japan Sports Notebook] on Sundays, [Odds and Evens] during the week, and Twitter @ed_odeven.