Japan's PM Fumio Kishida Pledges to 'Lead G7 Countries Towards New Sanctions Against Russia' 
Japan's Prime Minister Fumio Kishida marked one year since the start of the war in Ukraine by pledging the country's commitment to protecting the rule of law.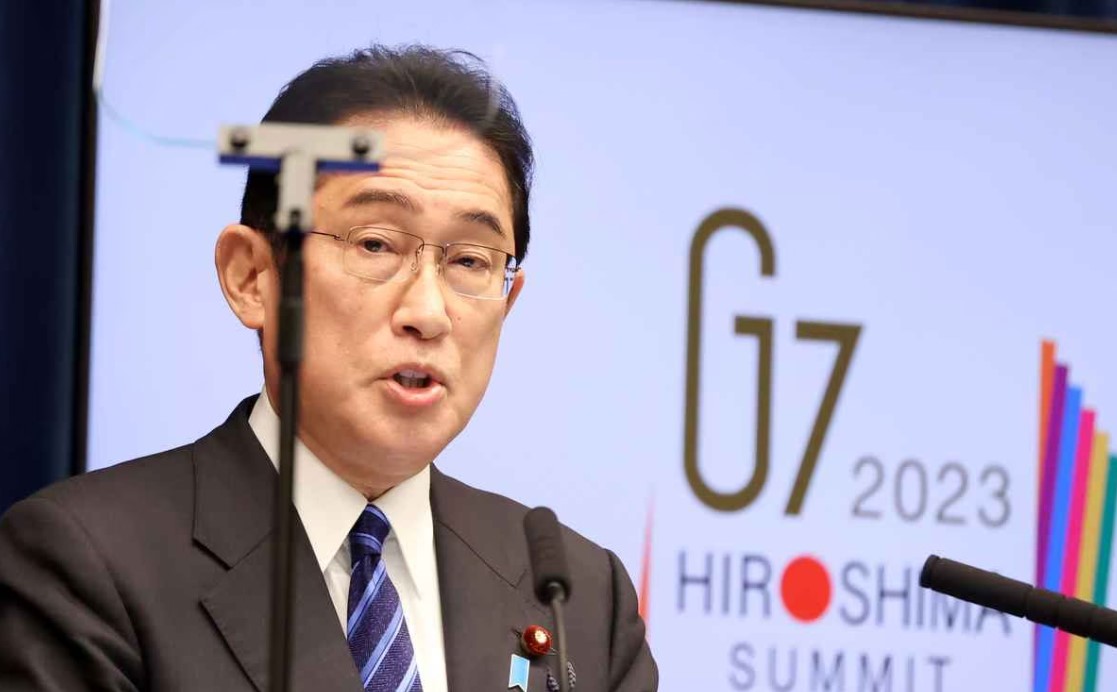 "February 24 is a day that we can't forget, and we must not forget," said Japan's Prime Minister Fumio Kishida. He was speaking at a press conference in Tokyo marking a year since Russia began its invasion of Ukraine.
Mr Kishida announced that later on February 24, at 11 PM JST, Japan was hosting an online meeting of G7 leaders to mark one year since the start of the Ukraine war. He added that Ukrainian President Volodymyr Zelenskyy was set to deliver opening remarks.
Japan chairs the Group of Seven (G7) industrialized nations in 2023. Kishida will host its summit in Hiroshima between May 19 and 21.
"In the G7 meeting, I plan to express the view that we should impose further sanctions on Russia, that we should keep supporting Ukraine," said Mr Kishida.
Looking forward, "As the president of G7, I want to lead other countries in a discussion to support the rule of law. I want to send a message against unilateral changes to the status quo," explained the prime minister.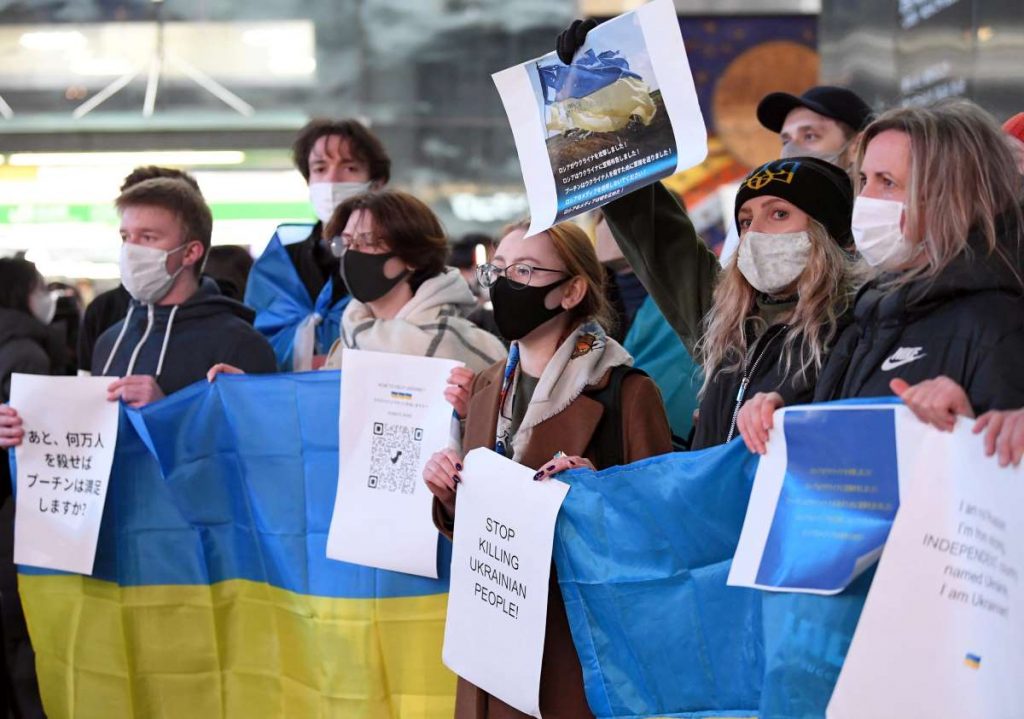 Supporting Ukraine, the Japanese Way
Mr Kishida outlined how Japan has stood with Ukraine during this past year. Moreover, Japan will carry on its efforts amidst the continuing war, he promised.
On February 20, the prime minister announced a further $5.5 billion USD in aid to Ukraine. Escaping from the war zone, two thousand Ukrainians have found a new home in Japan, Mr Kishida highlighted.
The prime minister pledged continued support for Ukraine through humanitarian aid, including helmets and protective equipment. In addition, Japan will provide machinery to address the power shortage as well as support in restoring Ukraine's globally important agricultural sector.
"We want to be able to provide support the Japanese way," said Mr Kishida. Japan has legislation that largely prevents it from sending weapons abroad. But Japan has vast experience in disaster recovery, and can help provide the know-how that Ukraine needs in the aftermath of Russian attacks.

A 'World Without Nuclear Weapons'
The Japanese prime minister had harsh words for the Russian leader's threats to use nuclear weapons.
Mr Kishida criticized Vladimir Putin's comments on February 21, when the Russian president proclaimed Moscow was suspending participation in talks toward a new nuclear arms control treaty with the United States — called New START Treaty.
The implications of this statement are still unclear. Yet, many commentators have greeted the news with apprehension and see it as Russia's veiled threat to allow even less monitoring of its nuclear arsenal.
The Japanese prime minister expressed his "grave concern" over Putin's comments, emphasizing that his apprehension comes from "the only country in the world which has experienced the use of nuclear weapons."
"Since Hiroshima and Nagasaki, nuclear weapons have not been used [on human populations] in 77 years. We cannot allow this history to be forgotten," explained Mr Kishida, who is from Hiroshima and represents that constituency.
The Japanese leader renewed his pledge to advocate for the non-proliferation of nuclear weapons and more transparency on fossil material production, as summarized in the Hiroshima Action Plan.

No News on Ukraine Visit
Currently, Japan is the only G7 country whose leader has not visited the Ukrainian capital to meet President Zelenskyy in person. And Mr Kishida addressed the much discussed topic in his comments. Speculation had increased that he might travel there after US President Joe Biden and Italian Prime Minister Giorgia Meloni visited in quick succession on February 20 and 21, respectively.
The Japanese prime minister remarked that the idea was still under consideration. However, due to safety concerns, there was no concrete timeline, he said. Going forward, "we plan to work closely with the Ukrainian government," Mr Kishida emphasized.
At the same time, the prime minister also refrained from giving any concrete response on whether the Kishida administration was planning to invite Ukrainian President Zelenskyy to the G7 summit in Hiroshima.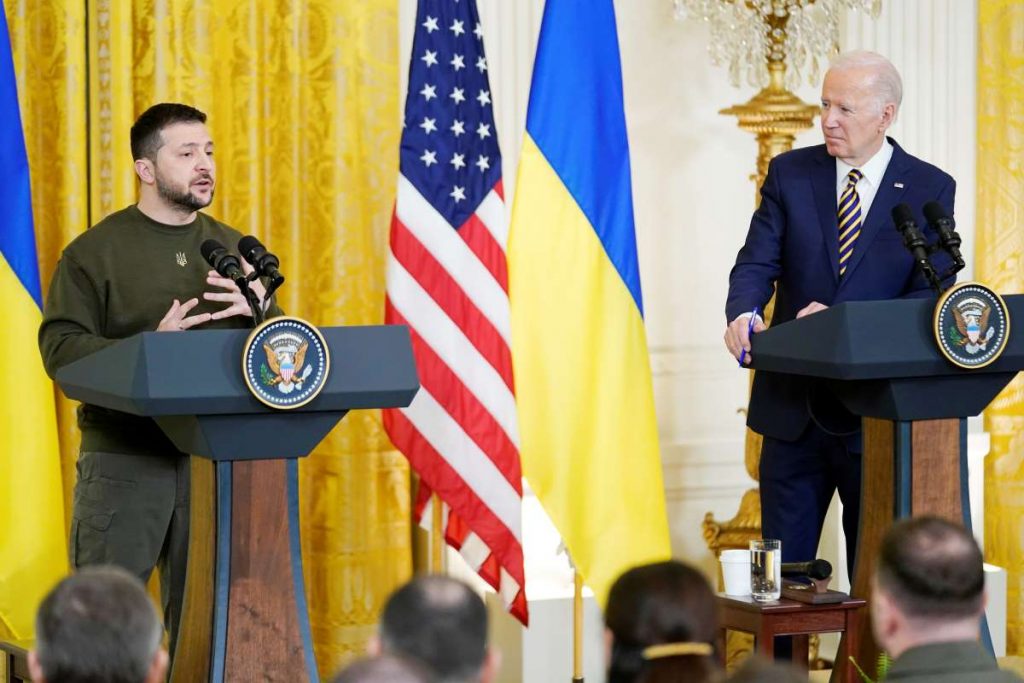 A Busy Year in International Relations
The Japanese government has a full foreign relations calendar for 2023. On top of the G7 summit, India is hosting the G20 in September, and the United States is welcoming the Asia Pacific Economic Cooperation (APEC) in November. At the end of the year, Japan will participate in the ASEAN countries leaders' meeting.
"There are many hopes being placed on Japan. And for us, it's also an opportunity," leveled the prime minister. "I will do my utmost to send a message from Asia that we can restore safety and security to the world," concluded Kishida.
RELATED:
Author: Arielle Busetto