[ODDS and EVENS] Utsunomiya Brex are Competing at an Impressive Level
With 11 wins in 14 games, the Utsunomiya Brex have received quality production from their veteran nucleus. Younger players have also provided a spark.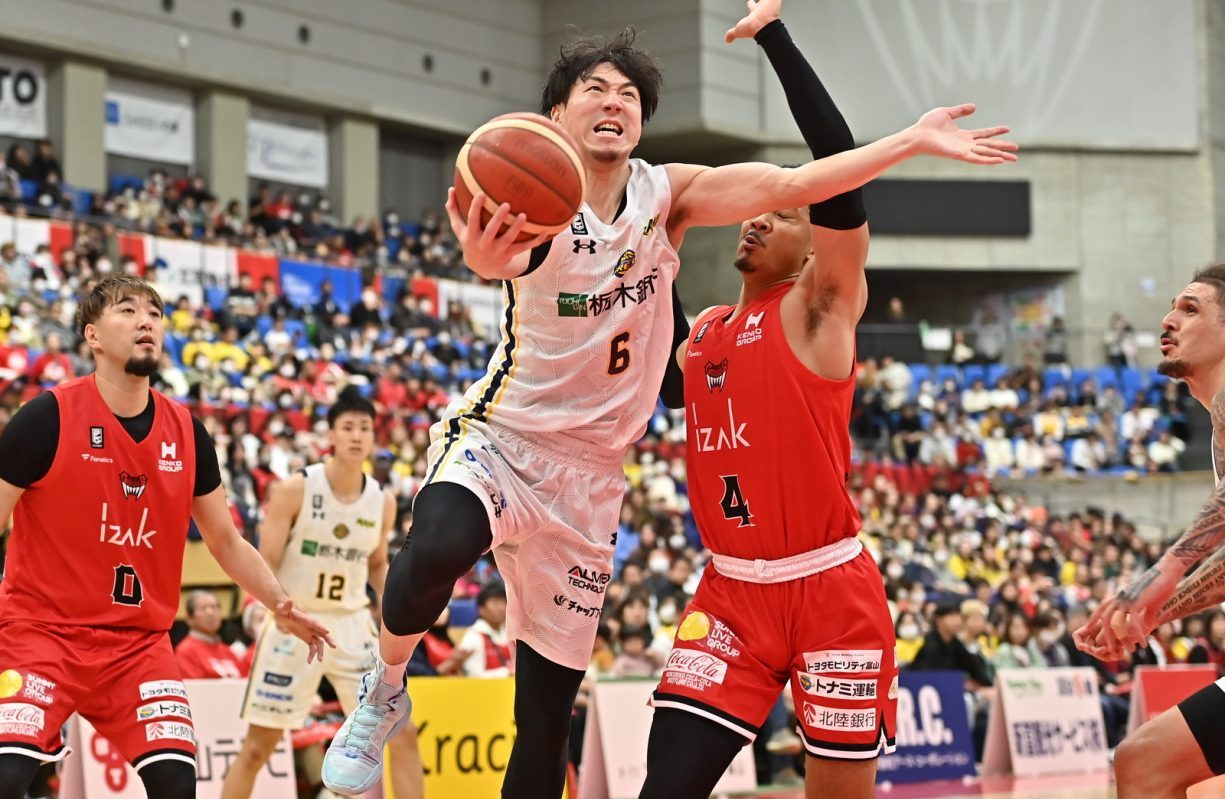 Read the full story on SportsLook - [ODDS and EVENS] Utsunomiya Brex are Competing at an Impressive Level
Entering the B.League's autumn break (November 13-29), the Utsunomiya Brex have established themselves as one of the top clubs in the 24-team circuit this season.
Brex coach Norio Sassa's team has won four straight games to improve to 11-3 through Sunday, November 12. Among Eastern Conference squads, the Tochigi Prefecture-based team sits in second place, two games behind the title-chasing Alvark Tokyo (13-1, including 10 wins in a row).
The Brex won their past three games by a combined 84 points, thrashing the visiting Levanga Hokkaido 74-44 on November 8, followed by 85-60 and 80-51 road triumphs over the Toyama Grouses on November 11 and 12.
With a busy stretch to kick off December, time for rest and recuperation appears to have arrived at the opportune time for the veteran-laden Brex team.
Consider: Of the 12 players who've appeared in Utsunomiya's games to date, eight are in their 30s and Seiji Ikaruga is 29. In addition, franchise icon Yuta Tabuse, the first Japanese to appear in an NBA game, turned 43 on October 5. Tabuse has yet to play in the 2023-24 campaign, though he is listed on the active roster.
The Brex return to competition against the Yokohama B-Corsairs (6-8) on December 2 and 3. After that, they take on the Akita Northern Happinets on December 6. And they wrap up their stretch of five games in nine days against the Kawasaki Brave Thunders (12-2) on December 9 and 10.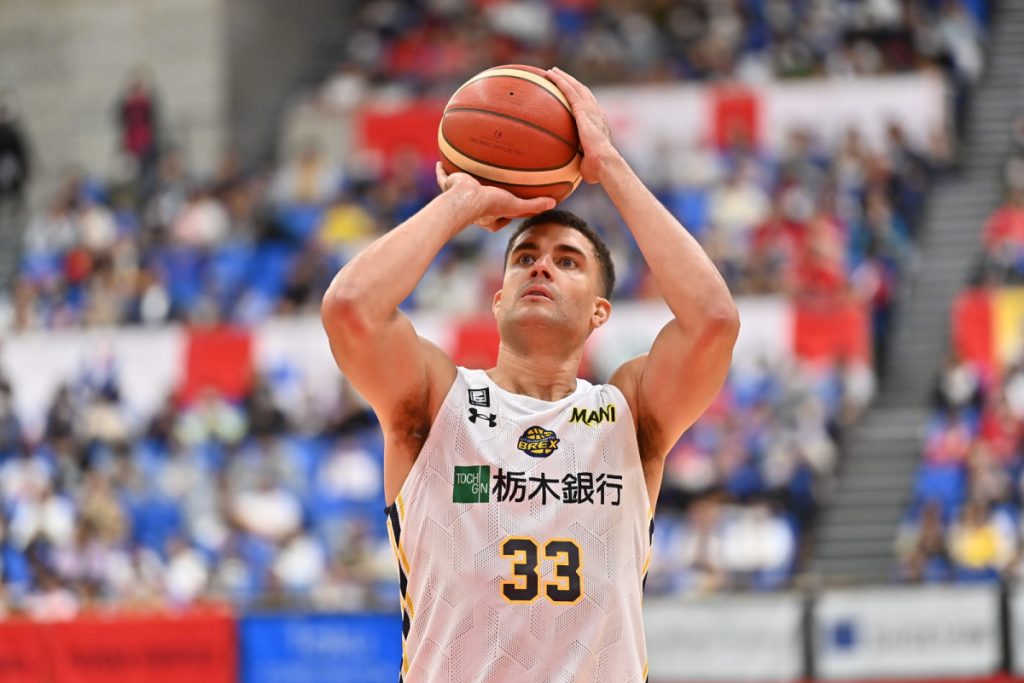 Same Game Routine Helping the Utsunomiya Brex
For Utsunomiya, continuity has helped the club achieve success in the first six weeks of the season. Specifically, Sassa has deployed the same five starters in every game, with guards Makoto Hiejima, Seiji Ikaruga, and DJ Newbill and forwards Gavin Edwards and Isaac Fotu setting the tone for the team.
Newbill, previously with the Osaka Evessa, and Edwards, who suited up for the Chiba Jets from 2017-23, are in their first seasons in a Brex uniform.
The Brex's series-closing win over the Grouses (0-14) provided a snapshot of the team's quality roster depth. Hiejima, a 33-year-old Japan national team player at the 2023 FIBA Basketball World Cup in Okinawa, led the victors with 17 points. Newbill and backup guard Shinji Takashima, who is 23, added 12 points apiece. Hironori Watanabe finished with nine points.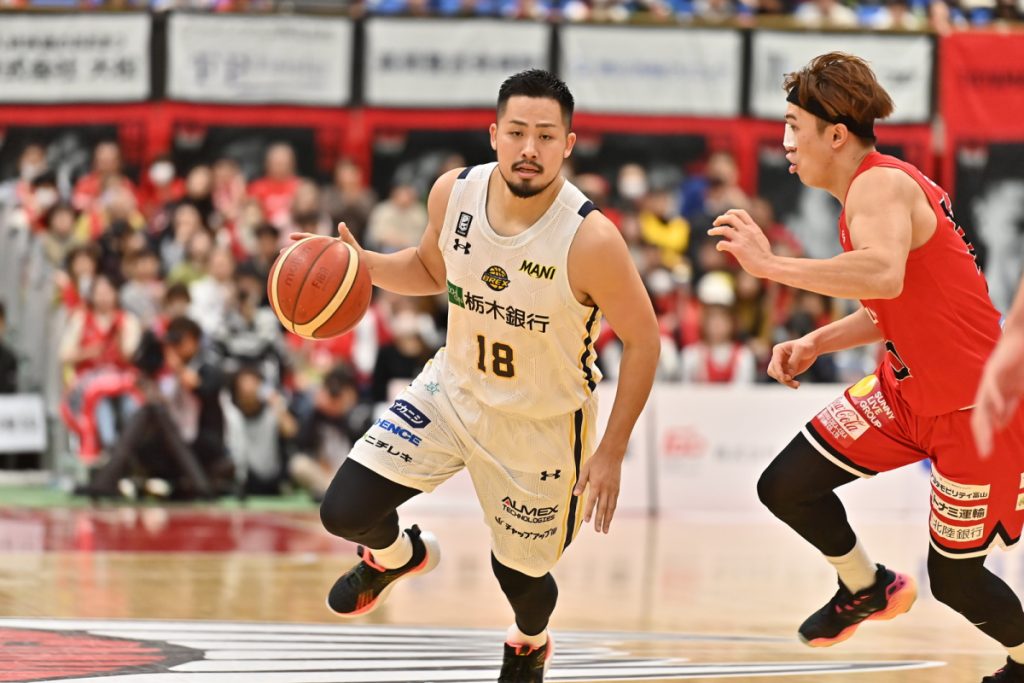 Fotu nearly notched a double–double with eight points and nine rebounds, and Ikaruga and Yusuke Endo both had seven points. Edwards contributed six rebounds.
Even though the Brex recorded a 29-point win, Sassa wasn't completely satisfied with the team's performance in the weekend finale.
"There were some good parts and some not-so-good parts, but it was important to deliver the victory," Sassa told reporters on Sunday. "So I'm glad we were able to get two wins."
Continue reading the full story on SportsLook.
RELATED:

Author: Ed Odeven
Find Ed on JAPAN Forward's dedicated website, SportsLook. Follow his [Japan Sports Notebook] on Sundays, [Odds and Evens] during the week, and X (formerly Twitter) @ed_odeven.