New Flying Car Exhibition Opens in Kurashiki, Okayama
The year-round exhibition offers visitors a close-up view of a flying car, a virtual reality experience, and various seminars and workshops.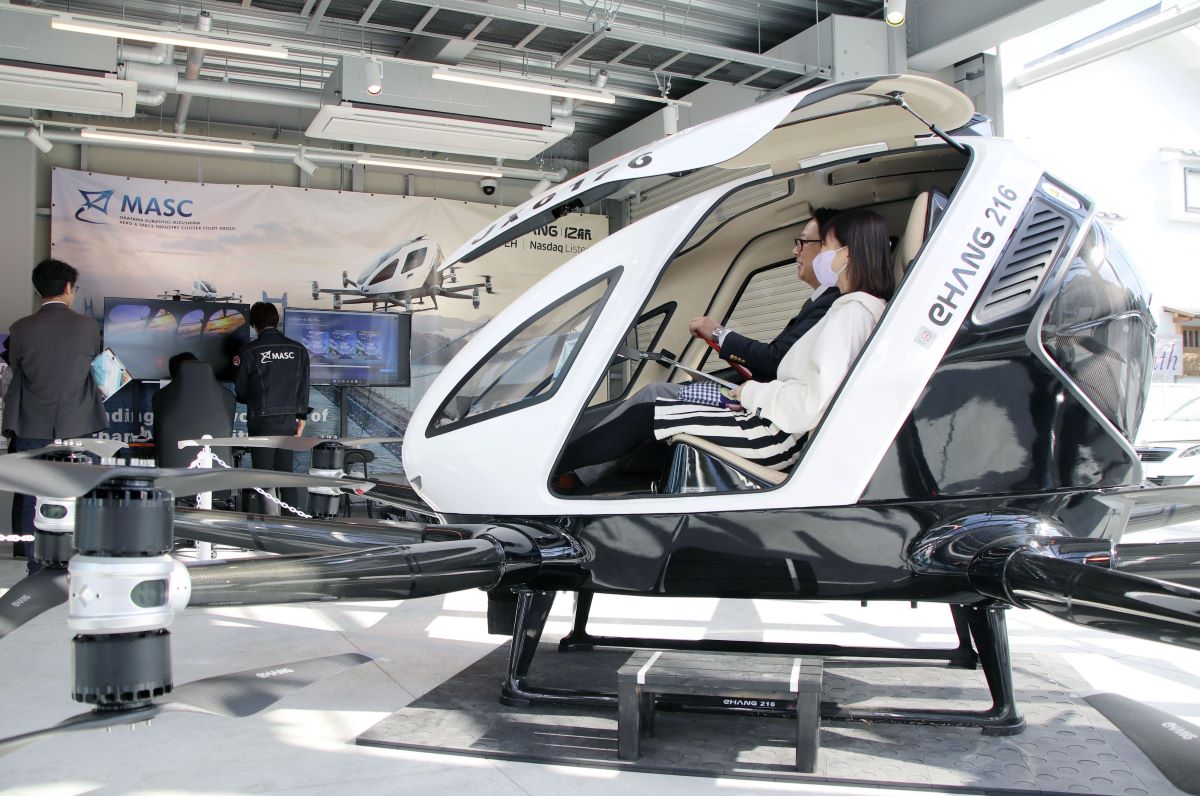 The media were given a preview of the new flying car exhibition in Kurashiki, Okayama Prefecture, a day before it officially opened on November 10. The exhibition is organized by the Mizushima Aero and Space Industry Cluster Study Group (MASC), a general incorporated association that achieved Japan's first outdoor manned flight of a flying car in February 2023.
Hiroshi Sakanoue, secretary general of MASC, expressed high hopes for the exhibition: "We want many people to learn about flying cars and the latest technology by seeing and experiencing the actual vehicle."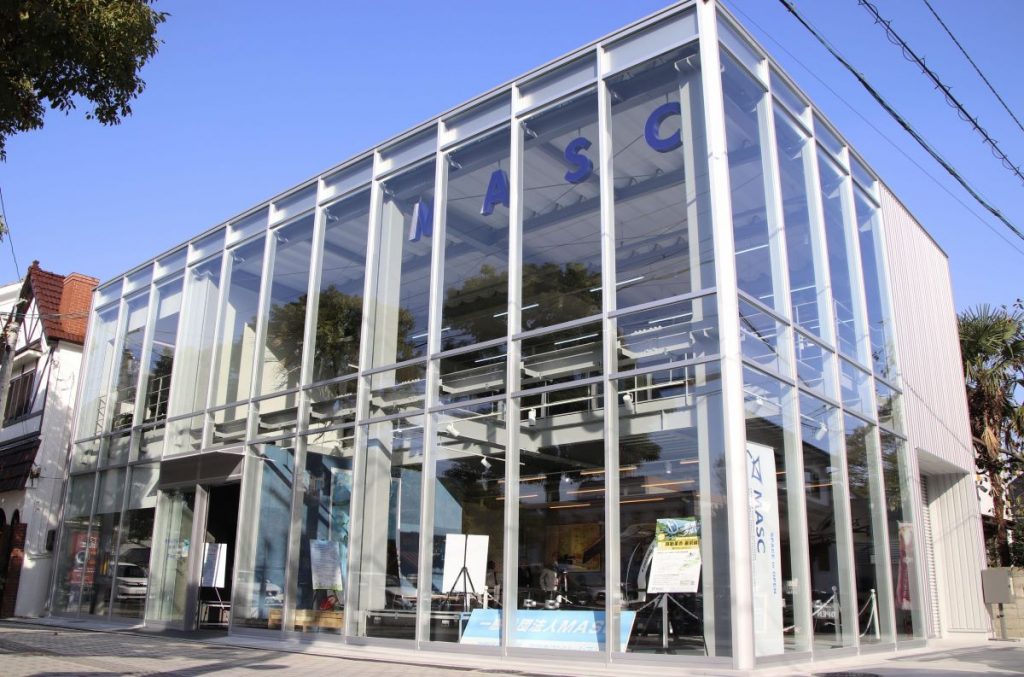 VR Experience
The venue is named the eVTOL Exhibition Hall and spans two stories. The first floor features an exhibit showcasing the two-seater vehicle that MASC uses in test flights. There is a virtual reality (VR) area, which simulates the experience of riding a flying vehicle. Additionally, the second floor offers seminars on flying cars and drones, along with hands-on activities such as electronic crafts workshops.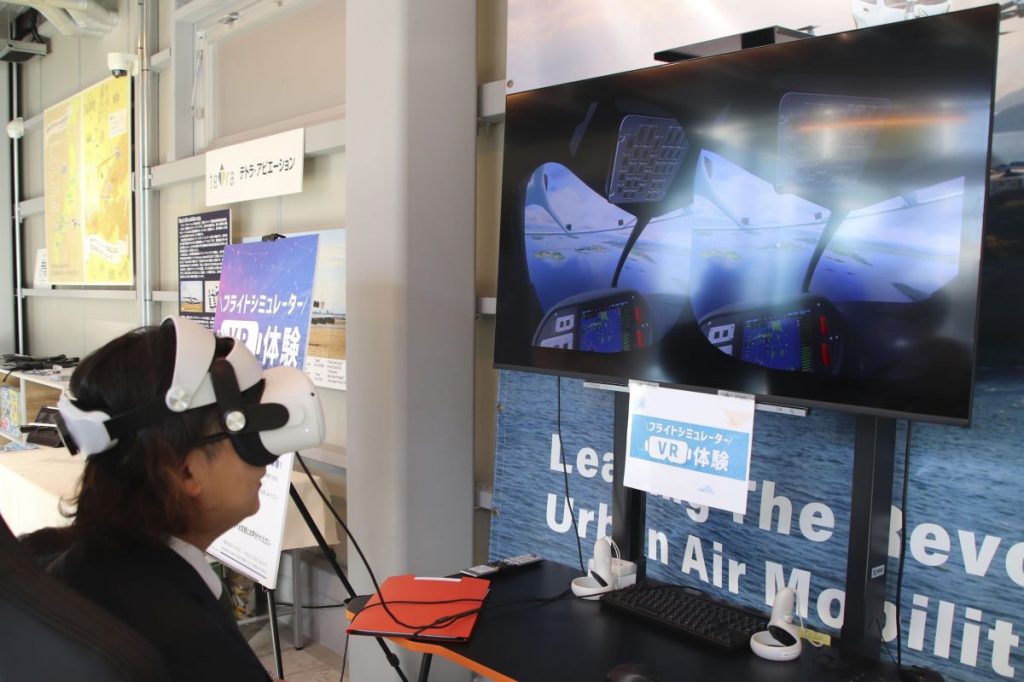 The exhibition is open year-round from 10:00 am to 5:00 am. Entrance fees are set at ¥500 JPY (about $3 USD) for adults, ¥200 JPY ($1 USD) for elementary and junior high school students, and free for preschool children.
RELATED:
(Read the article in Japanese.)
Author: The Sankei Shimbun