[ODDS and EVENS] World All-Star Jockeys Competition a Welcome Departure From Regular Routine
"I'm glad that we were able to hold the series this year and that foreign jockeys were able to join us." ー Yutaka Take, winning jockey.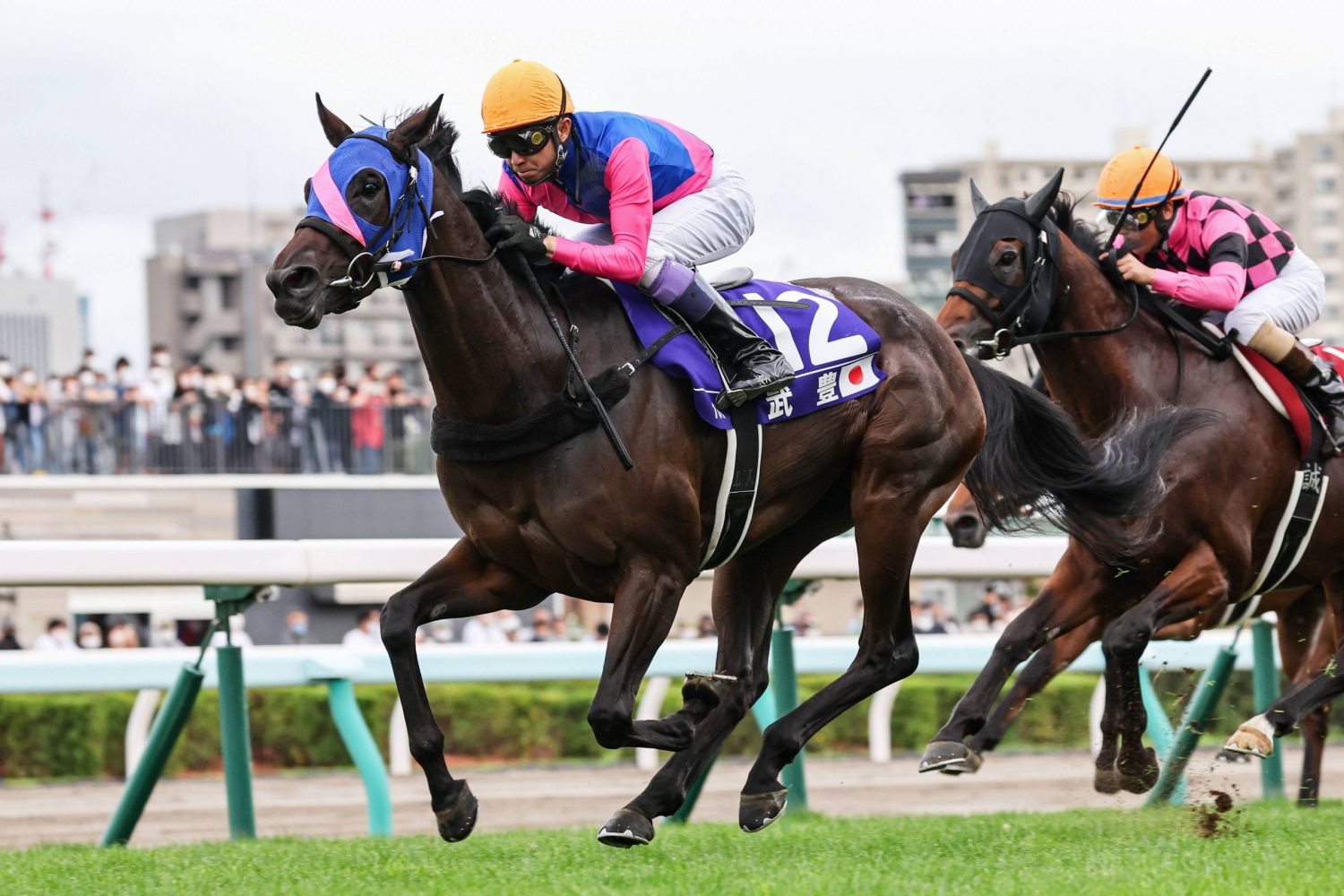 A typical horse racing program features 10 or more races on a normal day at a racetrack. In essence, each race is a stand-alone event.
So it's a refreshing change of pace when racing officials create and stage events that are a break from the norm. A little ingenuity can go a long way in sparking people's interest.
For example, consider the concept of the World All-Star Jockeys, a two-day competition organized by the Japan Racing Association pitting two teams of seven jockeys against one another for individual and team honors. It was held on Saturday and Sunday, August 27-28 at Sapporo Racecourse.

JRA first held the event, formerly known as the World Super Jockeys Series, at Hanshin Racecourse in Takarazuka, Hyogo Prefecture, on December 5-6, 1987. Cash Asmussen claimed the title with 165 points in the four-race inaugural event. Since 2015, it's been held as a summer competition in Sapporo.
Steve Cauthen, Laffit Pincay Jr, Pat Day, Gary Stevens, Jerry Bailey, Mike Smith and Kent Desormeaux were among the prominent overseas jockeys who participated in the event in the late 20th century, bringing name recognition to the annual event.
Leading Japanese jockeys have also competed in the event each year.
Over the final weekend of August, Yutaka Take was one of the contestants for the 26th time. He was the runner-up in his debut appearance in 1988.
In 1992, Take was the World Super Jockey Series winner, amassing 65 points. He triumphed in the first and third legs and recorded a runner-up finish in the fourth leg. Day, an American jockey who retired in 2005 with nine American Triple Crown race victories, finished second with 49 points.


Take is Back on Top
Thirty years later, Take, the runner-up in 2015, 2016 and 2018 and eight overall times during his illustrious career, was delighted to capture the title again.
"I'm glad that we were able to hold the series this year and that foreign jockeys were able to join us under difficult circumstances," Take commented on Sunday at the Hokkaido Prefecture racetrack. "It was very rewarding to be able to compete with everyone and I was able to spend a very fulfilling two days.
"I'm really happy that I was able to ride on good horses and claim the title this year as I have been coming in second many times since claiming the title years ago."
In addition to Japanese jockeys, riders representing Ireland, the United States, France, Germany, Hong Kong, Australia, Britain and Canada have claimed the title.
Weekend Format
In the team competition, with all 14 individual jockeys' points tabulated for two squads, Team JRA defeated Team WAS (World All-Star) 284-174.
Team JRA extended its winning streak in the two-day team event to six, dating back to 2015. In 2020 and 2021, the event was canceled due to the global pandemic.
Like Take, Yuga Kawada, one of Japan's leading jockeys, appreciates that the JRA staged the weekend extravaganza. He also acknowledged that Take, at age 53, remains a formidable force in every race.
"I'm just grateful that the series has returned after being canceled for a couple of years, and I enjoyed competing in this atmosphere once again with my fellow jockeys," Kawada told reporters after claiming the runner-up spot (59 points) for the four races. "I'm also glad to have done well personally but 'the legend' (Take) was, as always, very hard to beat."
Kawada added, "After another week of summer racing, the autumn racing scene featuring top-notch races will begin and we hope to do our best and contribute to another exciting season."


Diverse Field of Participants
Team JRA's jockeys were Take, Kawada, Kohei Matsuyama, Yoshitomi Shibata, Christophe Lemaire, Yuichi Fukunaga, and Takeshi Yokoyama.
Team WAS participants included James Graham (US), David Egan (Britain), Chak Yiu Ho (Hong Kong), Coralie Pacaut (France), Theo Bachelot (France), Craig Williams (Australia) and Makoto Okabe (a 15-champion jockey at Nagoya Racecourse representing the National Association of Racing).
Trailing Take (71 points) and Kawada (59) in the overall standings were Matsuyama (58), Bachelot (50), Shibata (35) and Okabe (34). Williams, Fukunaga and Ho all had 25 points.
Matsuyama expressed disappointment about placing third, saying, "I have to admit I was hoping to win the overall title when I stood at the top after winning the third leg, but it's a shame it didn't work out that way. [Still,] I'm thankful to the horses — they all fought hard."

Day 1 Racing Highlights
In Saturday's first leg, race No. 10 in mid-afternoon on the day's program, Take guided sixth favorite Meisho Tsutsuji to victory by 1¼ lengths over Okabe and Smart Lucida, clocking 1 minute, 9.5 seconds over 1,200 meters. Ask King Konge (Williams) placed third.

The first day's second leg, starting at 3:35 PM, Kawada rode Sakura Toujours to a win by one length over Turkish Palace (Matsuyama), completing the 2,000-meter chase in 2:00.6. Asake Lady (Take) was a further one-half length adrift.


Day 2 Racing Highlights
The third leg, post time 3 PM on Sunday, had a pair of horses (Love Spiel, Take's ride) and (Earth Riser, Bachelot's mount) excluded from competition by race stewards. Love Spiel had lameness in her right hindleg, and Earth Riser had the same condition in his right foreleg.
As a result, the field was reduced to 12 thoroughbreds for the 1,700-meter race. Matsuyama, aboard Men at Work, reached the wire in 1:44.5 for the win. Runner-up Yugen (Shibata) was 2½ lengths behind, followed by Cosmo Seiryu (Ho).
"After watching his previous videos, I was expecting to position him a little farther back, but he broke well so I let him maintain his rhythm," Ho said of Cosmo Seiryu, an American colt. "I thought we had won with two furlongs to go, but the winner was in a different class. I think this race pattern can work for him also."
Take secured the title by collecting 20 points (wins were 30 points apiece) as the runner-up aboard Kafuji Azul in the fourth and final race over 1,800 meters.
Eingebung, ridden by Bachelot, was the winner in 1:49.2, edging Kafuji Azul by a neck's length, with Meisho Lanakila (Kawada) placing third, 1¾ lengths behind the runner-up.
"I was able to position the filly behind the No. 3 horse (Meisho Lanakila) just as planned and I'm glad we raced well," Bachelot remarked after the final race.

Bachelot's Parting Thoughts
What was the weekend experience like for Bachelot, a first-time World All-Star Jockeys participant?
"I was told that the fans here are incredible and it's really great for us jockeys," Bachelot concluded. "It's a super experience for me to come to Japan and win my first race here. I thank the JRA for the invitation and the owner and trainer for their confidence, arigato gozaimasu (thank you)!"

Author: Ed Odeven
Follow Ed on JAPAN Forward's [Japan Sports Notebook] here on Sundays, in [Odds and Evens] here during the week, and Twitter @ed_odeven, and find him on JAPAN Forward's dedicated sports website, SportsLook.