Future Forward With the US-Japan Economic Policy Consultative Committee
Their announcement of R&D cooperation on a Japan-based 2-nanometer semiconductor facility shows both parties' strengths can help leading-edge supply chains.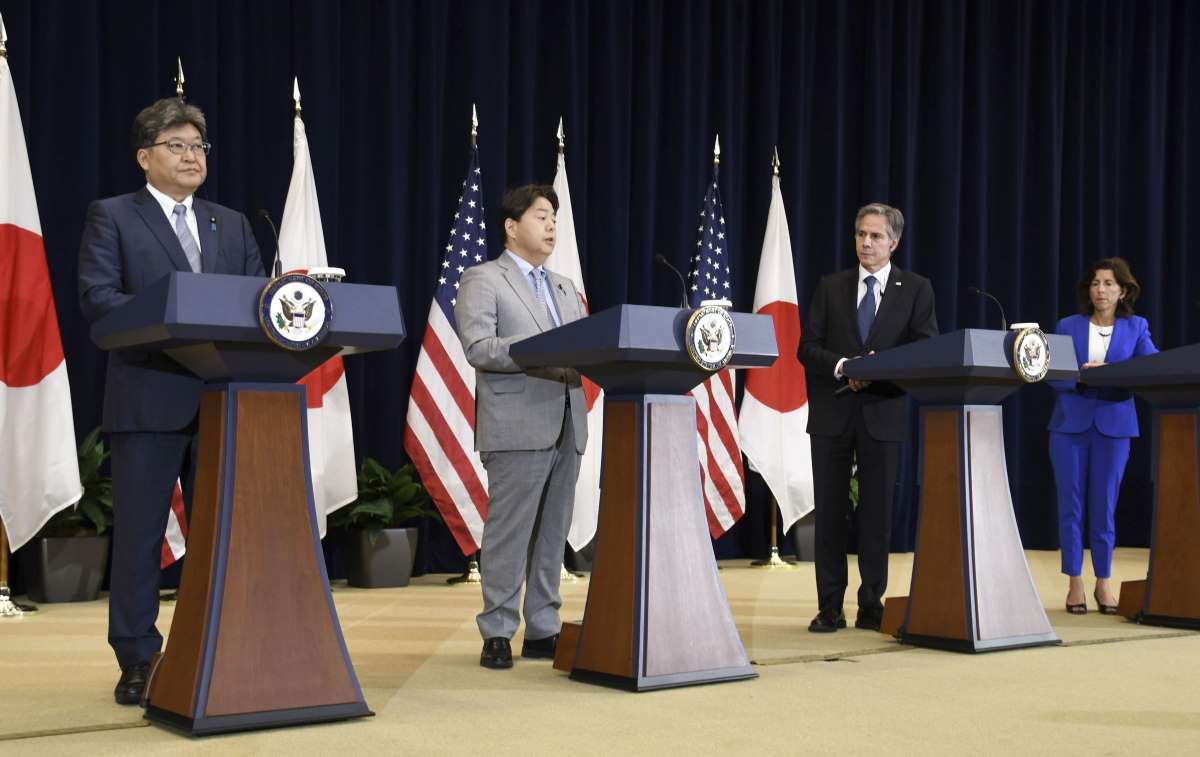 United States-Japan Economic Policy Consultative Committee (EPCC) held its first-ever meeting in July, with US Secretary of Commerce Gina Raimondo and US Secretary of State Antony Blinken hosting their Japanese counterparts, then-Minister of Economy Trade and Industry (METI) Koichi Hagiuda and Minister of Foreign Affairs Yoshimasa Hayashi in Washington.
Their Joint Statement emphasized common threads in the general US-Japan relationship, such as supporting economic growth, democratic values, and human rights in the Indo-Pacific. The statement also mentioned the importance of promoting these ideas in other fora for the Joe Biden and Fumio Kishida governments, including the Group of Seven (G7), Asia Pacific Economic Cooperation (APEC), and the recently launched Indo-Pacific Economic Framework for Prosperity (IPEF).
IPEF faces criticism for being "watered down" and is unlikely to generate concrete steps that would lead to new policies in the short-term. A properly executed EPCC, however, could provide a tighter forum in which Washington and Tokyo can work in a bilateral manner to develop coordinated policies and address important economic and technology-related security issues outside of other frameworks.


Overarching Lines of Focus
The EPCC Joint Statement identifies two components of Japan's Economic Security Promotion Act—research and development (R&D) coordination and export controls—as key ways in which the US and Japan can work together and develop resilience as a part of promotion and protection of critical and emerging technologies.
While then-Minister Hagiuda said the meetings with his American counterparts will not be confined to US-Japan bilateral ties, Washington and Tokyo must prioritize deepening bilateral coordination on export controls and R&D work if they plan to develop concrete and implementable measures in the face of threats from China.
Combined efforts on economic, technology, and security issues have played a major role in US-Japan relations since the 1960s, and this approach is necessary given the gravity of shaping the future of science and technology policy development to both countries.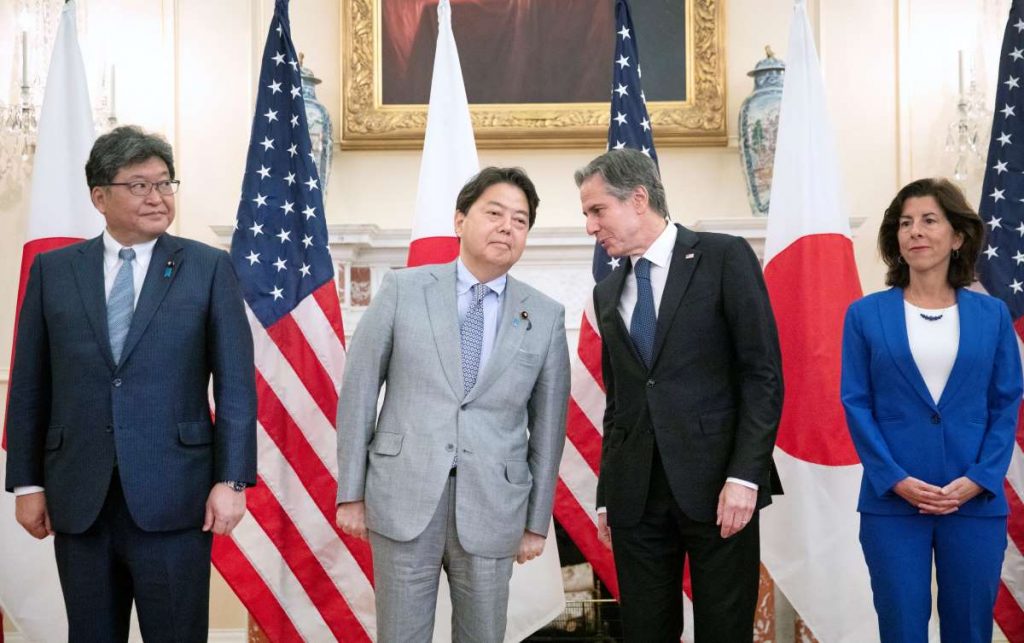 Export Control Measures
Enhanced export control measures should be at the top of the list when it comes to coordinated innovation and technology policy coming from Tokyo and Washington. Deliberate and planned export controls between the world's largest and third-largest economies can ensure that hard-won technological innovation does not fall into the hands of adversarial powers, such as China.
Japan has taken positive steps in this direction with the recent passage of the Economic Security Promotion Bill. And this issue has buy-in from the highest levels in both capitals. Readouts from the May 2022 Biden-Kishida summit in Tokyo specifically include the use of export controls for deeper US-Japanese cooperation on protection and promotion of critical technologies.


Working Group Advantages
In order to see this policy to successful implementation, the two partners and allies should follow former US Ambassador to Japan Bill Hagerty's suggestion and consider establishing Export Control Working Groups similar to those in the existing United States-European Union Trade and Technology Council (TTC). This group could specifically focus on dual-use surveillance, and potentially national security-specific technologies, and the impacts of their export to China.
In remarks at the Department of Commerce's Bureau of Industry and Security (BIS), in late June, Secretary Raimondo identified a key role the US-EU TTC is playing in coordinating export controls against Russia. There is reason to believe the United States and Japan could find political backing to act in a similar fashion to identify sensible export controls aimed at China's high-tech sectors and state-owned enterprises.
This group would build off of EPCC's stated goals and specialize on technological issues of acute importance to US-Japan relations, and branch out beyond semiconductors to include rare earth minerals, supply chain coordination, cyber, and other issues.
Shared approaches across issue sets will be important to combat China's vision for its "Standards 2035" project across the information communication technology services (ICTS) sector, as well.


Joint Research and Development
The EPCC joint statement also focused on an important component of US-Japan science and technology cooperation: research and development (R&D), a key component of stabilizing long-term semiconductor and microchip supply chains. American and Japanese private sectors will also play a critical role in R&D coordination if Washington and Tokyo are to succeed on this front.
The June 2022 announcement of joint Japan-US R&D cooperation on a Japan-based 2-nanometer semiconductor facility shows how both countries' strengths can help stabilize and diversify leading-edge microelectronic supply chains. If reports are correct, the project could potentially come online as soon as between fiscal year 2025 and fiscal year 2027. It offers the chance to use US expertise in chip design and Japanese expertise in chipmaking equipment to speed the process.
The development of joint US-Japan semiconductor projects also would augment production capabilities in Japan. Recently announced Taiwan Semiconductor Manufacturing Corp. (TSMC) projects in Kumamoto are larger chips that are less-advanced than the newly announced 2nm project. Longer-term, the successful development of joint US-Japan projects augments new capabilities coming online in both countries and provides the opportunity for reducing long-term reliance on sole-source semiconductors in the supply chain.
The recent passage of the "CHIPS and Science Act" in the United States includes $500 million USD in appropriations for the International Technology Security and Innovation Fund that could also support joint ventures with countries like Japan in the future.


Cyber Cooperation
The EPCC also calls for deeper coordination between the US and Japan on cybersecurity issues that will be addressed as a part of the Japan-US Cyber Dialogue. The last Director-level intersessional met in May 2021. Future meetings and developments on this front should focus on bolstering Japan's cybersecurity and cyber capabilities, which have been characterized by some as "unreliable."


Additional Cooperation
Deeper cooperation on economic and technology issues should also include ways to build upon the landmark 2019 US-Japan Digital Agreement as a model for enhanced US-Japan coordination, drawing upon the experience and expertise of private sector leaders. As the new Kishida Cabinet chooses which international issues it should prioritize, cross-border data flows and data governance could be opportunities for policy development.
The US and Japan are also cooperating on the development and deployment of secure and open 5G networks by 2030. Establishment of the US-Japan Global Digital Connectivity Partnership offers an opportunity for deeper coordination for the rollout of open radio access networks (Open RAN) as an alternative to Huawei and other network providers.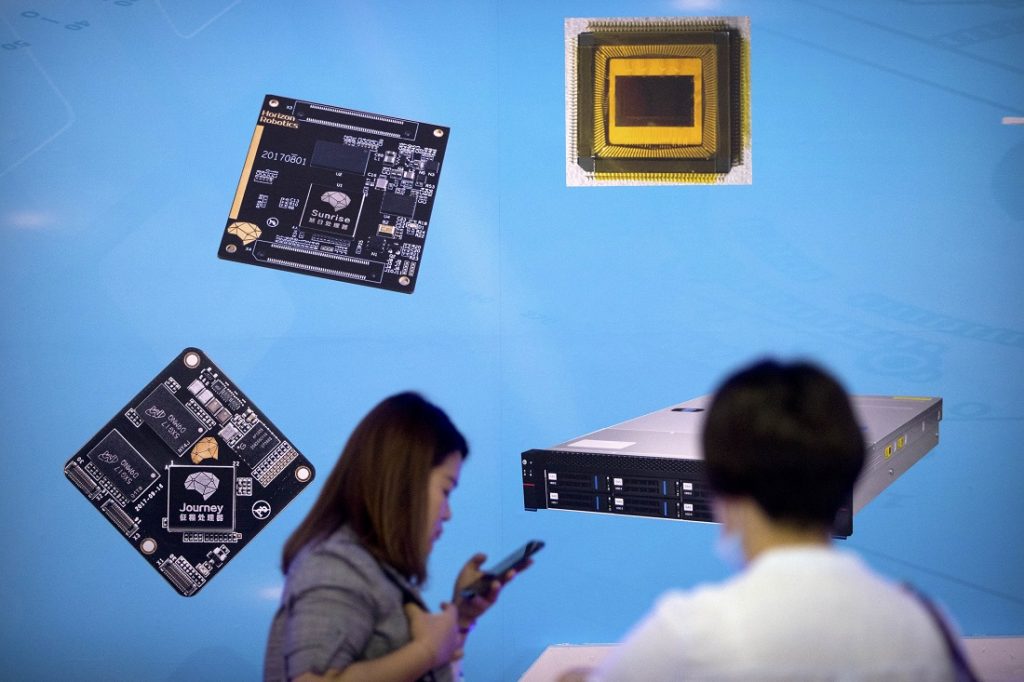 Identity of Company Investors and Owners
Future US-Japan frameworks should also more closely coordinate investment screening efforts. This should include enhancing channels to share information about trends in Chinese foreign investment in both countries ー sharing derogatory information on potential foreign investors and establishing joint screening mechanisms — while protecting proprietary business information and intellectual property.
Such an effort could lay the groundwork for greater regional coordination to identify targeted, malicious investment schemes. It should consider mirroring the United States' "Uyghur Forced Labor Protection Act" and its approaches to import screening.


Conclusion
If properly implemented, the EPCC could serve as a forum to coordinate US and Japanese supply chain coordination, shape economic benefits of emerging technology coordination, and strengthen existing bilateral trade agreements. It could also lay the framework for coordinated investment opportunities, investment screening, and serve as a forum to acutely focus on emerging technology as a key pillar to focus on countering Chinese economic and technological influence in the Indo-Pacific.


RELATED:
Author: Erik M. Jacobs