[ODDS and EVENS] Yukiko Inui Defends a Pair of Artistic Swimming Titles at World Championships
Unbeaten in 2023, Yukiko Inui displayed technical acumen during her gold medal-winning performances in the solo technical and solo freestyle events in Fukuoka.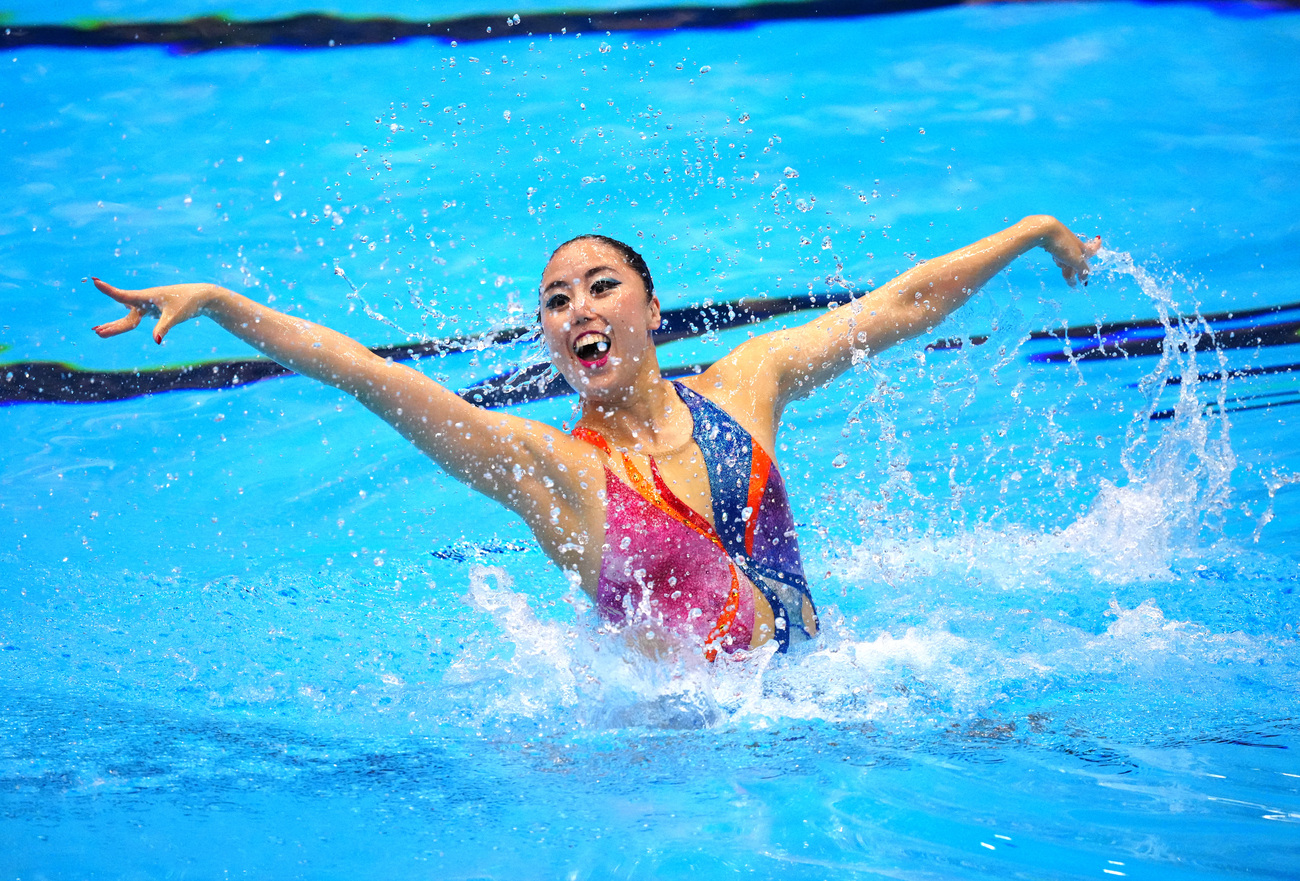 Read the full story on SportsLook - [ODDS and EVENS] Yukiko Inui Defends a Pair of Artistic Swimming Titles at World Championships
Elegance and simplicity are combined in different elements of an artistic swimmer's routine, as Yukiko Inui effectively demonstrated on Saturday, July 15.
In the final of the women's solo technical routine, a non-Olympic event, Inui captured Japan's first gold medal of the 2023 World Aquatics Championships at Marine Messe Fukuoka on the second day of the global extravaganza. The year's biggest meet on the international aquatic sports calendar runs through July 30 in Kyushu and also includes water polo, diving and swimming.
Inui, who made her world championships debut in 2009, delighted the Fukuoka crowd with her performance to "The Life of a Droplet." She received a winning score of 276.5717 points, which combined three scoring components (total difficulty, artistic impression and execution). Inui's biggest score came from the execution component from which she collected 170.8717 points. (Watch Inui's solo technical routine on the World Aquatics website.)
At age 32, Inui was the oldest competitor in the 12-woman final. Veteran experience paid off.
Austria's Vasiliki Alexandri, 25, placed second with 264.4200 points, followed by 20-year-old bronze medalist Iris Tio Casas of Spain (254.2100).
Yukiko Inui Keeps Calm
Looking back on her performance, Inui admitted that she felt at ease during the final, a feeling that appeared to help her.
"I was more calm than in the preliminaries," Inui said, according to insidesynchro.org before adding, "I knew exactly what I had to work on, and I told myself I could only win or lose.
"Stress would only hold me back, so I tried to be as calm as possible. I was trying not to think too much about the placement or the medals, only to swim well and clearly. And if I did that, I knew that the results would come."
Inui competes in a specialized discipline that was previously called synchronized swimming. Regardless of the sport's name, Inui is enjoying the fruits of her labor. The Shiga Prefecture native is unbeaten in 2023, with victories in Canada, France and Spain in Artistic Swimming World Cup events in the run-up to the Fukuoka meet.
Continue reading the full story on SportsLook.
Author: Ed Odeven
Find Ed on JAPAN Forward's dedicated website, SportsLook. Follow his [Japan Sports Notebook] on Sundays, [Odds and Evens] during the week, and Twitter @ed_odeven.