EDITORIAL | Japan Should Deepen Middle East Diplomacy with Concrete Action
Building new-style bilateral ties with the Middle East through technical cooperation promotes regional security while advancing Japan's stable energy goals.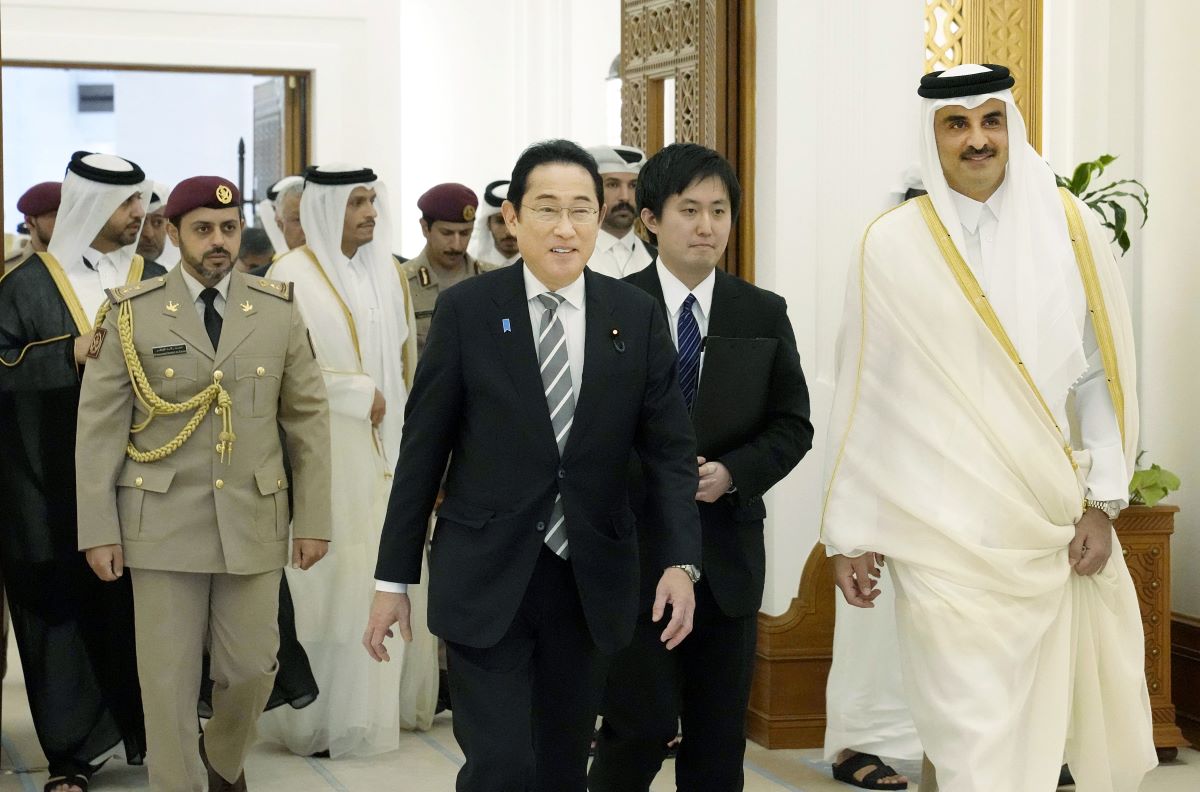 Prime Minister Fumio Kishida has just returned to Japan after a four-day, three-nation Middle East trip. It took him to Saudi Arabia, the United Arab Emirates (UAE), and Qatar. Japan and the governments of these three countries confirmed wide-ranging cooperation. That includes in the areas of next-generation energy development for decarbonization and security.
This was the first visit to the Middle East by a Japanese prime minister in three years.
Japan is dependent on the Middle East for the bulk of its petroleum imports. Strengthening cooperation with the region is therefore highly significant in terms of protecting Japan's energy security lifeline.
Promoting Stability in the Middle East
Some Mideast nations are suffering from armed conflicts and crushing poverty. At the same time, there are expectations that Japan, which maintains cordial relations with many Middle Eastern countries, will actively contribute to stability in the region. Prime Minister Kishida's visit serves as an opportunity for Japan to pursue a comprehensive and ongoing diplomatic approach in the Middle East.
Russia's invasion of Ukraine has destabilized global energy markets. This makes it all the more imperative for Japan to secure stable supplies of crude oil and other commodities.
Next-Generation Energy Cooperation
Saudi Arabia and other countries are seeking to transform the model for their economies from resource-dependent to decarbonized. They are interested in the development of next-generation energy sources, such as hydrogen and ammonia. These are areas in which Japan boasts advanced technologies. Consequently, many areas are ripe for bilateral cooperation.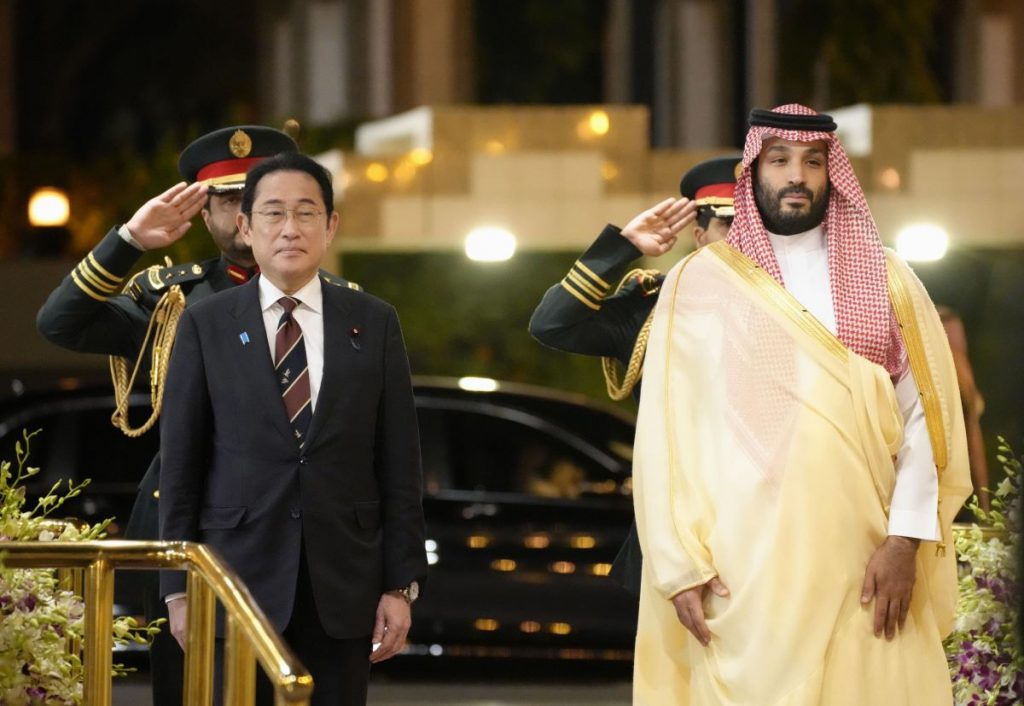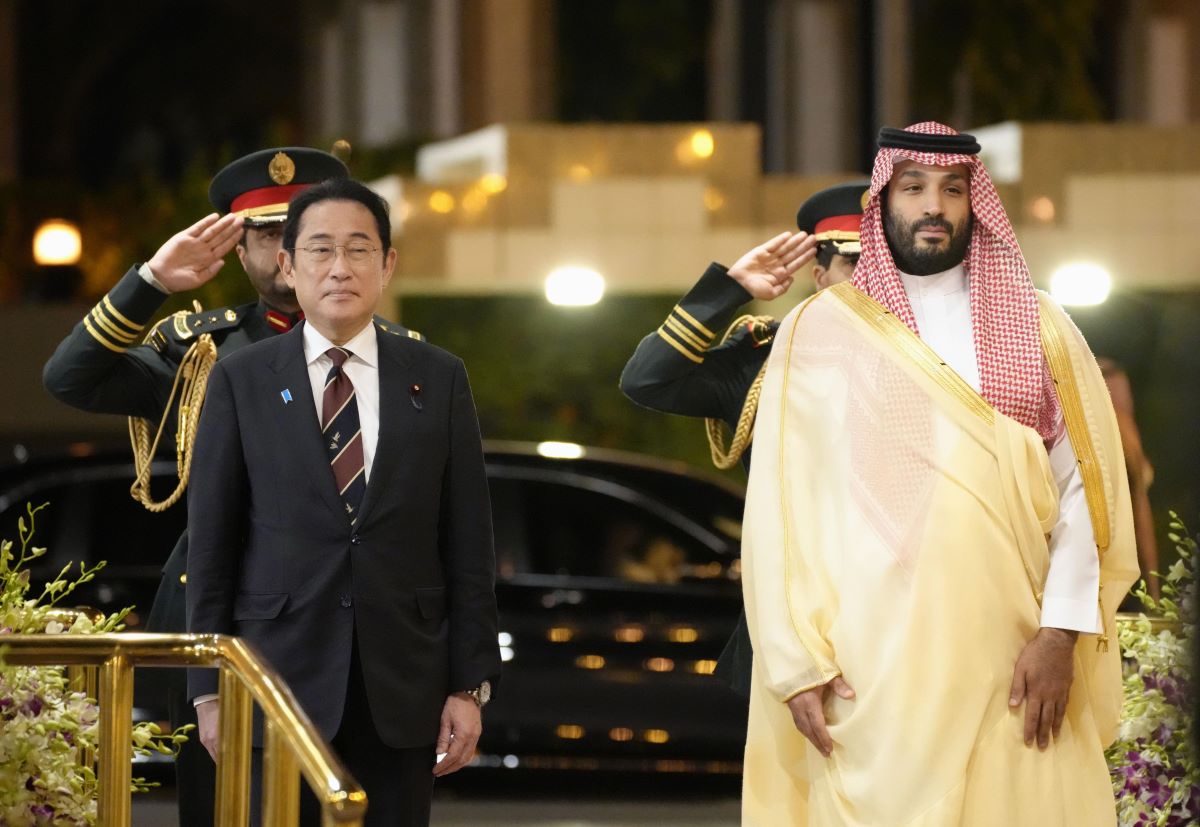 The Prime Minister was accompanied by Japanese business leaders on the trip. Together they sought to convey Kishida's vision to the countries' leaders — that is, to "make the Middle East region a global hub for clean energy and decarbonization."
It is appropriate for Japan to build new-style cooperative relationships through public-private technical cooperation and investment. By doing so, it can move away from the traditional paradigm of interdependence between oil-producing countries and oil-consuming countries.
Upholding a Free and Open International Order
Japan and the countries Kishida visited also agreed to strengthen cooperation in the areas of diplomacy and security. For example, a new strategic dialogue is to be established with Saudi Arabia at the foreign minister level.
Likewise, the relationship with Qatar has been upgraded to a "strategic partnership." This includes director-general level discussions among defense authorities.
What must be kept in mind here is that China, in its pursuit of hegemony, is increasing its presence in the Middle East.
As the United States shifts its diplomatic and military focus to the Indo-Pacific region, China has stepped up its Middle East diplomacy to exploit any resulting gaps. For instance, President Xi Jinping paid a state visit to Saudi Arabia in December 2022. He also brokered the normalization of diplomatic relations between Saudi Arabia and Iran in March 2023.
The question is how to respond to a country like China, a disruptor of the international order. The fact is that it's gaining more and more influence in the Middle East.
At a press conference in Doha, Prime Minister Kishida declared that "the fundamental principle" of upholding a free and open international order based on the rule of law was "firmly confirmed" with the leaders.
Japan should work with the United States and European nations to further deepen its Middle East diplomacy. It must ensure that its approach extends beyond mere principles to include concrete actions.
RELATED:
(Read the editorial in Japanese.)

Author: Editorial Board, The Sankei Shimbun