OLYMPIC DIGEST | Akito Watabe Finishes Third in Nordic Combined Large Hill Event
Sochi gold medalist Joergen Graabak and fellow Norwegian Jens Luraas Oftebro took the lead from Watabe and held on for the top two spots.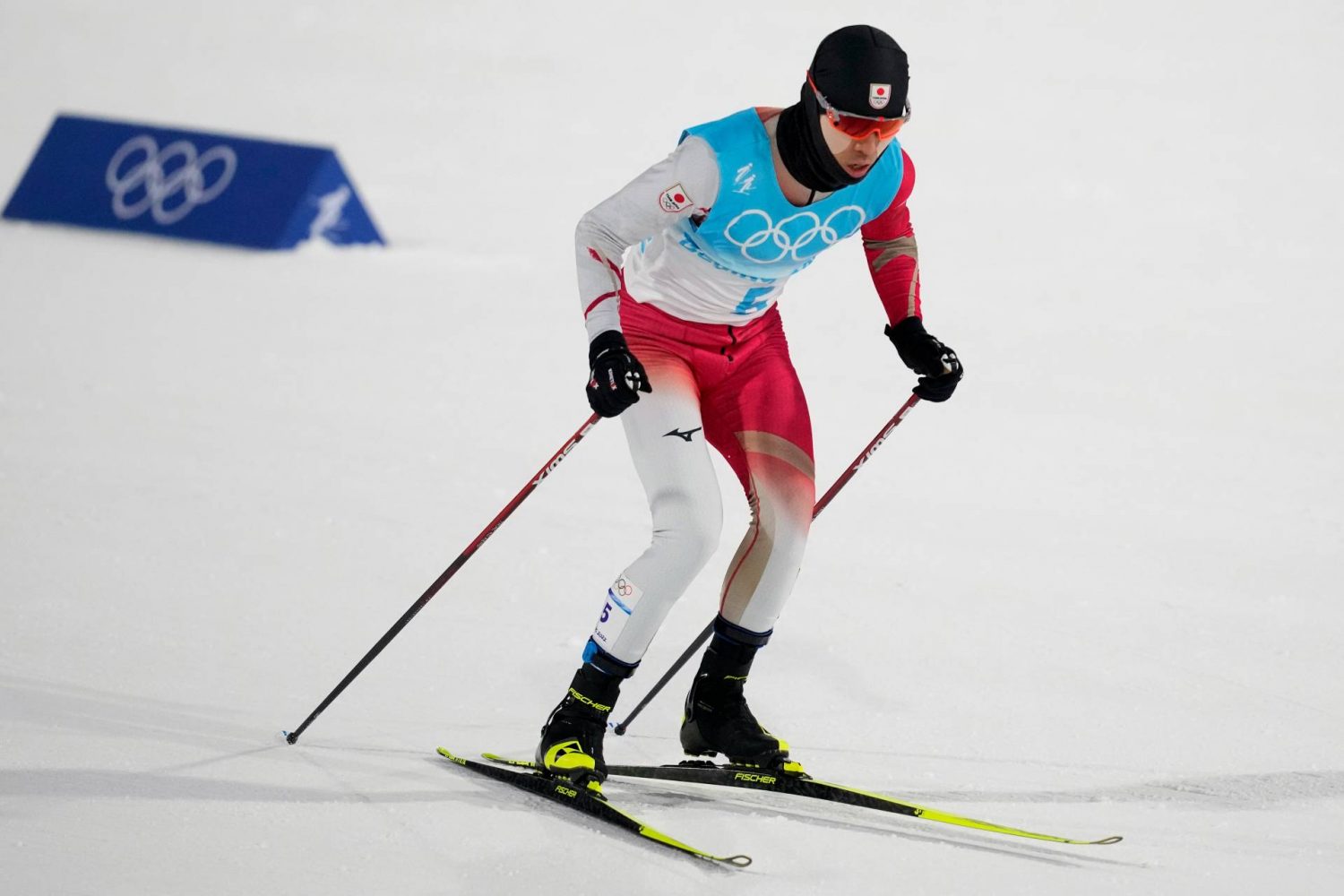 ~~
Akito Watabe of Japan came within seconds of winning the gold medal in the Nordic combined large hill event but had to settle for the bronze medal after being overtaken by two Norwegians on the final curve at the Beijing Olympics on Tuesday, February 15.
Watabe started the 10-kilometer cross-country race 54 seconds behind leader Jarl Magnus Riiber of Norway after finishing fifth in the ski jumping portion.
Watabe moved into first place in the cross-country race after three kilometers when Riiber took a wrong turn into an auxiliary lane and had to double back to re-enter the race.
Watabe remained in first place until the 7.5-kilometer mark before briefly relinquishing the lead.
He worked his way back up to second at 8.5-kilometers and moved into the lead down the homestretch before being passed by Sochi gold medalist Joergen Graabak and his Norwegian compatriot Jens Luraas Oftebro.
Graabak, who won silver in the Nordic combined normal hill event, crossed the finish line in 27 minutes, 13.3 seconds, 0.4 seconds ahead of Oftebro and 0.6 ahead of Watabe. Riiber wound up eighth.
"Landing on the podium was the result of my obsession with getting a medal, regardless of the color and wanting to use every last bit of strength I had," Watabe said, according to Kyodo News.

Watabe won the silver medal in the Nordic combined individual normal hill event in both the Sochi and Pyeongchang Games.
Ryota Yamamoto was 12th with a time of 28:28.1 after finishing a strong second in the ski jump.
Watabe's younger brother Yoshito finished 25th, 2:54.7 off the pace.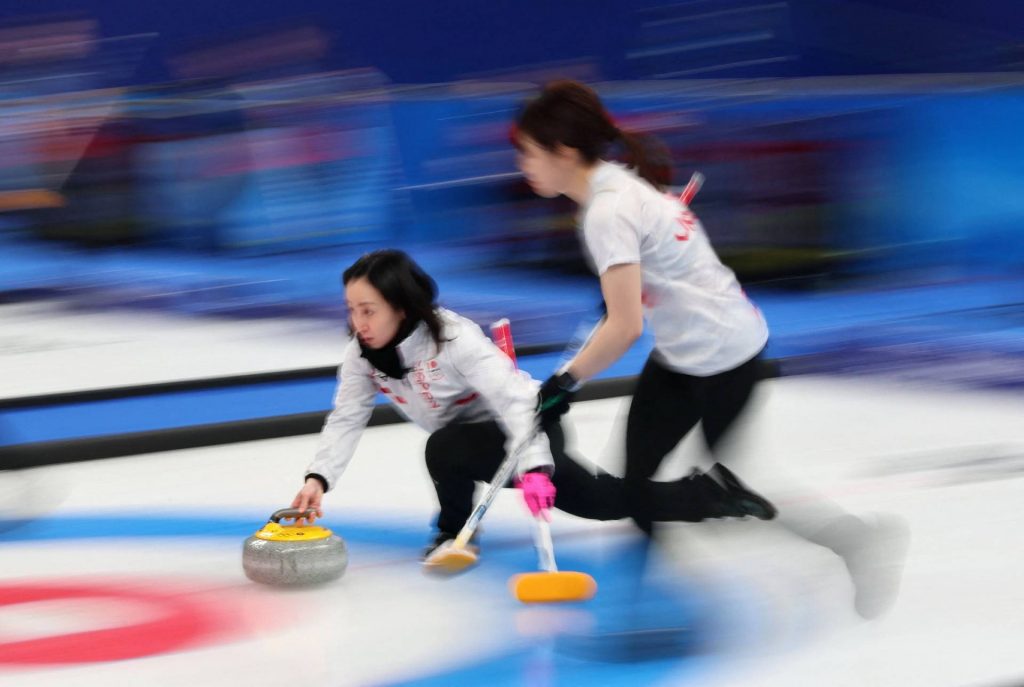 Curling
Britain Dominates Early, Completes Rout of Japan
Britain scored early and held on to its lead to defeat Japan 10-4 in women's curling on Tuesday.
In a rematch of the bronze-medal game at the Pyeongchang Olympics, which Japan won, Britain took a 3-0 lead in the first end on a takeout by skip Eve Muirhead.
Japan was held to a single point in the second and Muirhead took advantage in the third end with a well-placed raise to score three points and make it 6-1.
Japan bounced back with two points in the fourth end on a draw by skip Satsuki Fujisawa to cut the lead to 6-3.
But a takeout by Muirhead in the fifth gave Britain a 7-3 lead at the midway point.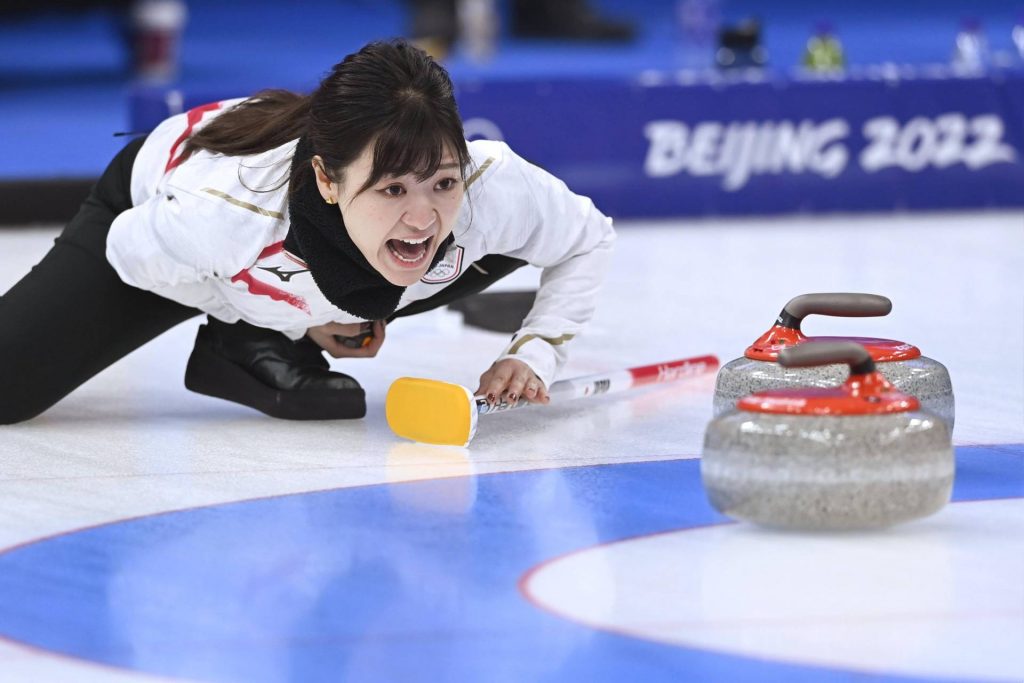 Japan had a chance for two points in the sixth but could only manage one when Fujisawa's final shot inexplicably came to a stop before reaching the house.
Britain added another point in the seventh end with a draw to widen the lead to 8-4.
A double takeout attempt by Fujisawa to close the eighth ended up giving Britain two points and Japan conceded with two ends to spare.
The result left both teams with a record of 4-3.
The four best teams from the round-robin tournament advance to the semifinals. Japan was coming off a 10-5 loss to rival South Korea in Monday's late match.
"Losing three points in an early end both today and yesterday is the biggest point we have to reflect on," Fujisawa told Kyodo News. "It's frustrating to lose but we only have two games to go and we've waited four years to stand on this stage."
Japan's final two matches of the round-robin tournament are against the United States and Switzerland on Wednesday and Thursday, respectively.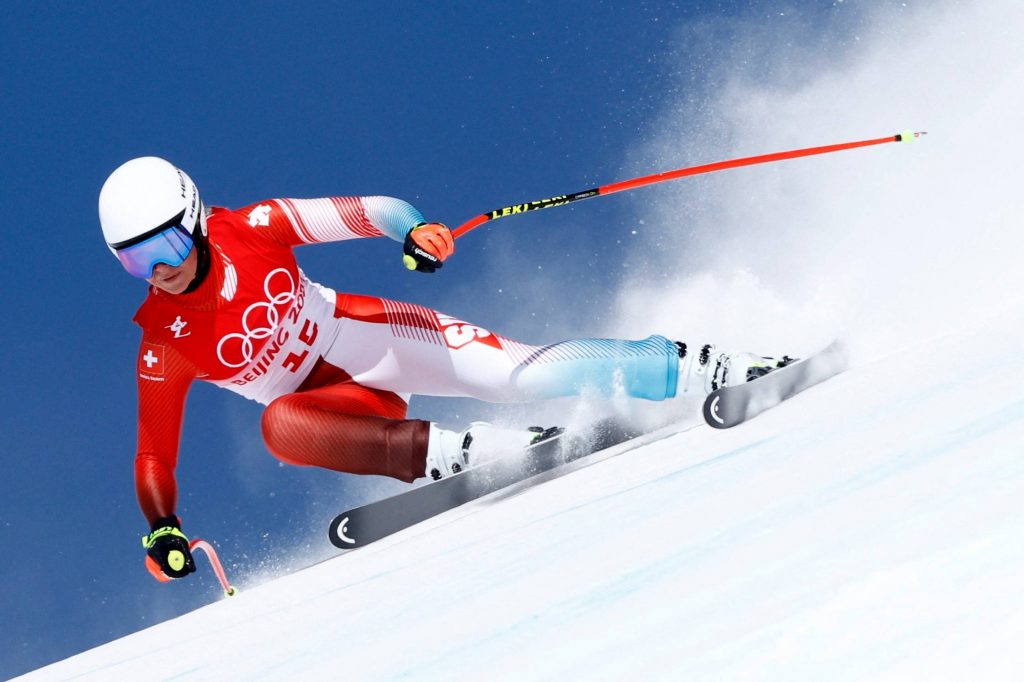 Alpine Skiing
Switzerland's Suter Wins Women's Downhill
Corinne Suter triumphed in the women's downhill at the National Alpine Skiing Centre in Zhangjiakou, China, on Tuesday, winning the gold by 0.16 seconds.

The 27-year-old Swiss, who finished sixth in the downhill at the Pyeongchang Games, had the top time of 1:31.87 this time. There were 31 finishers.

Italy's Sofia Goggia was the runner-up in 1:32.03 and Nadia Delago, also competing for Italy, claimed the bronze in 1:32.44.
"I'm super happy with my run," Suter told reporters after winning the gold. "In the finish I wasn't sure if it was good or not, because sometimes I had the feeling that there was wind against me, and then with me, and also from the side. It was not so easy today, but now I'm super happy.
"It's the biggest dream in my life, so today I don't know what to say."
Follow the 2022 Winter Olympics in greater detail on JAPAN Forward's dedicated sports website, SportsLook.


Authors: Jim Armstrong, Ed Odeven