OLYMPIC DIGEST | Japan Women Hammer Denmark In Hockey Match
Six Smile Japan players scored a goal as coach Yuji Iizuka's squad improved to 2-0 in Beijing.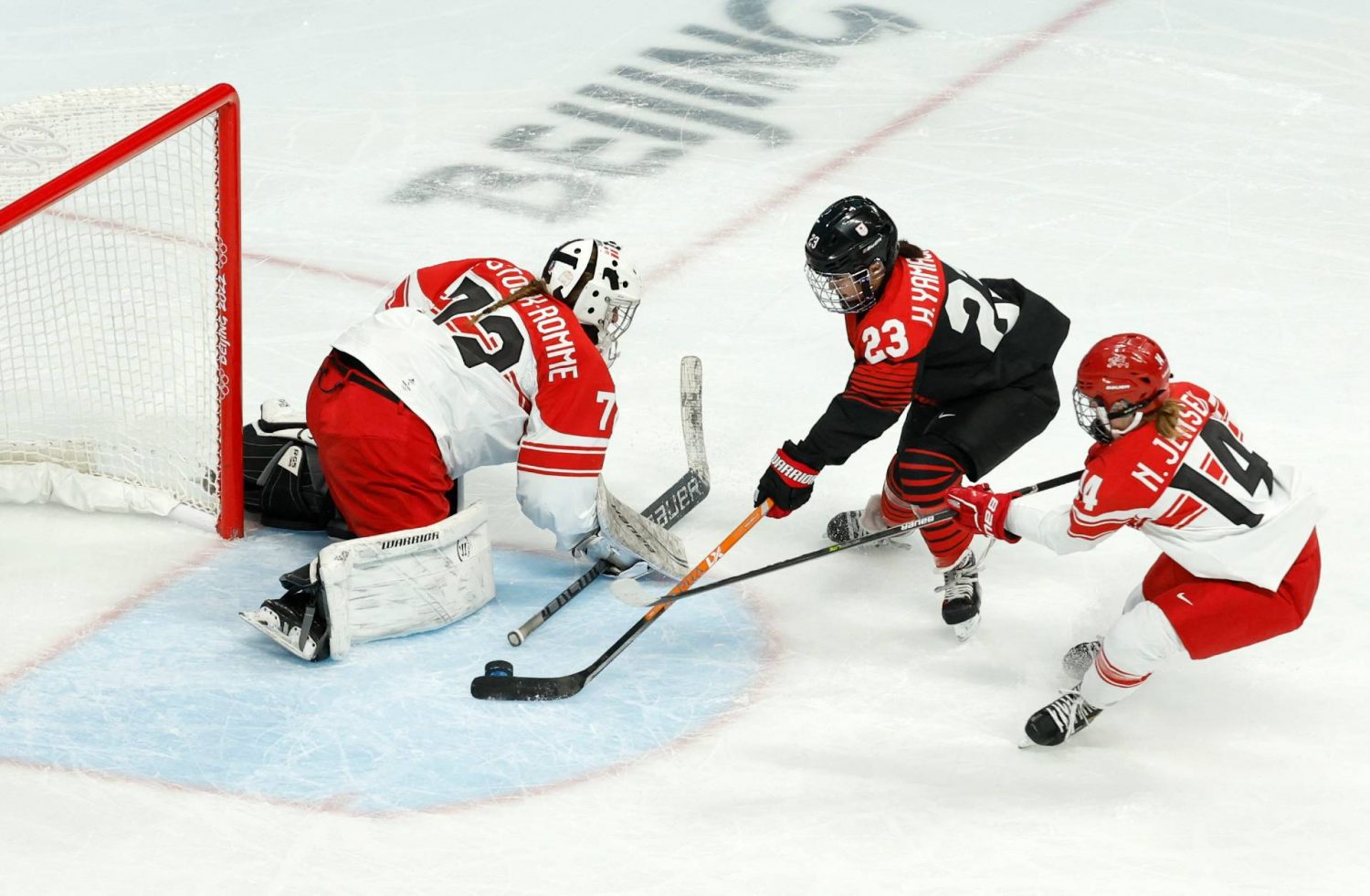 ~~
Japan trounced Denmark 6-2 on Saturday, February 5 to move a step closer to qualifying for the quarterfinals of the women's ice hockey tournament at the Beijing Olympics.
Smile Japan had plenty to be happy about after jumping out to a 3-0 lead in the first period at Wukesong Sports Centre on goals by Hikaru Yamashita, Haruka Toko and Rui Ukita.
Yamashita opened the scoring midway through the opening frame, going in on a breakaway and beating Denmark goalie Cassandra Repstock-Romme stick side.
Just over a minute later, Japan doubled the advantage when Toko picked up a loose puck at center ice, broke in all alone and fired a shot between the pads of Repstock-Romme.
Denmark's defense couldn't contain the speedy Japan attack and Ukita sent the overwhelmed Danish goalie to an early shower with a backhander on a breakaway at 13:50.
Haruka Toko set up sister Ayaka, who scored on a slap shot from the point early in the second period to make it 4-0.
Denmark finally got the scoreboard nine minutes into the second period on a spectacular goal by Mia Bau.
Bau took a perfect stretch pass from Nicoline Jensen and beat Japan goalie Nana Fujimoto top corner on the blocker side.
Japan made it 5-1 with just 6.1 seconds left in the second period when Haruka Toko fed a pass to Akane Shiga, who fired a shot over the glove of Denmark's backup goalie Lisa Jensen.
Haruna Yoneyama scored in the third period to complete the scoring for Yuji Iizuka's team.
"It was a game that gives one the feeling that we've developed," Iizuka was quoted as saying by Kyodo News.
With the result beyond doubt, Josefine Jakobsen added a late tally against Japan backup goalie Akane Konishi, who came on in the third period to replace Fujimoto.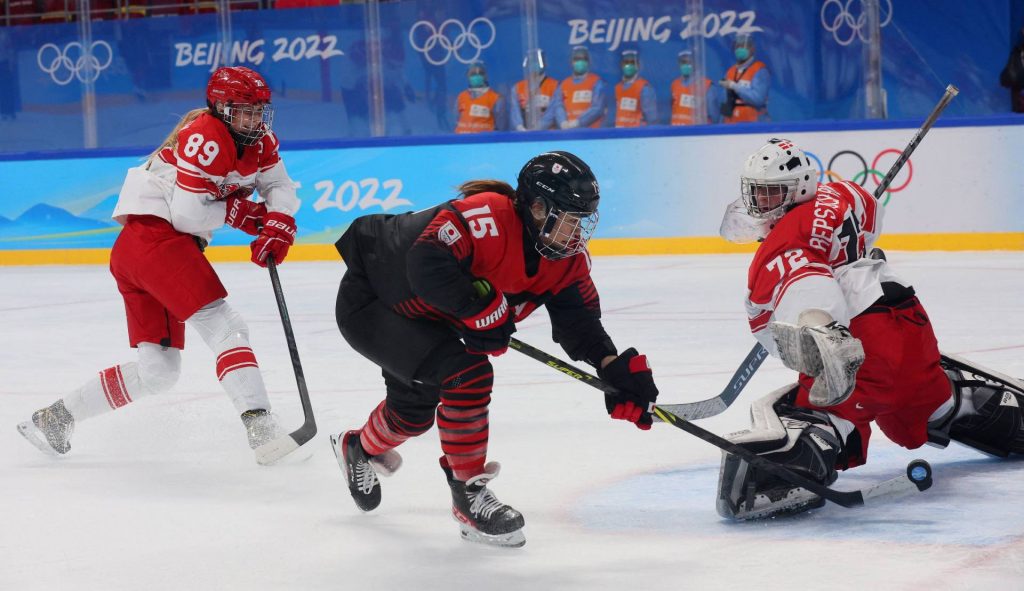 Japan improved to a perfect 2-0 and is in first place in Group B ahead of the Czech Republic on goal difference.
The Czechs are also on six points after beating Sweden 3-1.
Japan, which beat Sweden 3-1 on Thursday, next faces host China (1-1) on Sunday.
Japan's women are currently seventh in the International Ice Hockey Federation's rankings.
For the first time, 10 teams are competing in the women's tournament, up from the usual eight.
The teams are split into two groups of five. Group A is defending champion the United States, world champion Canada, Finland, Switzerland and the Russia Olympic Committee.
The five teams from Group A and the top three teams from Group B advance to the quarterfinals after round-robin group play.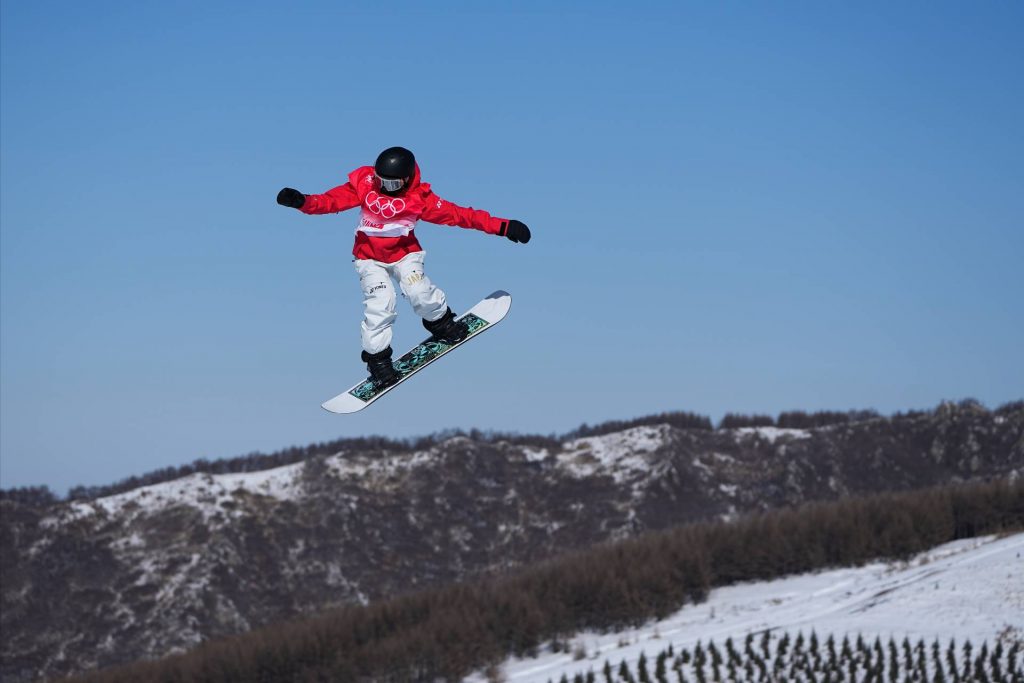 Snowboarding
Murase, Iwabuchi Qualify for Women's Slopestyle Final
Kokomo Murase and Reira Iwabuchi advanced to the women's snowboard slopestyle final with solid efforts in qualifying on Saturday at the Zhangjiakou Genting Snow Park.

Murase, 17, finished second overall. The Gifu native received 74.95 points on her first run, then got 81.45 for her second.
The 20-year-old Iwabuchi also booked a spot in Sunday morning's medal round by placing 11th. The top 12 qualified for the final.
Iwabuchi had 48.51 points for the opening run. She collected 67.00 on her second attempt.

Murase, who placed fifth in the slopestyle and sixth in the women's big air event at the world championships last year in Aspen, Colorado, is considered one of the up-and-coming female stars in the sport.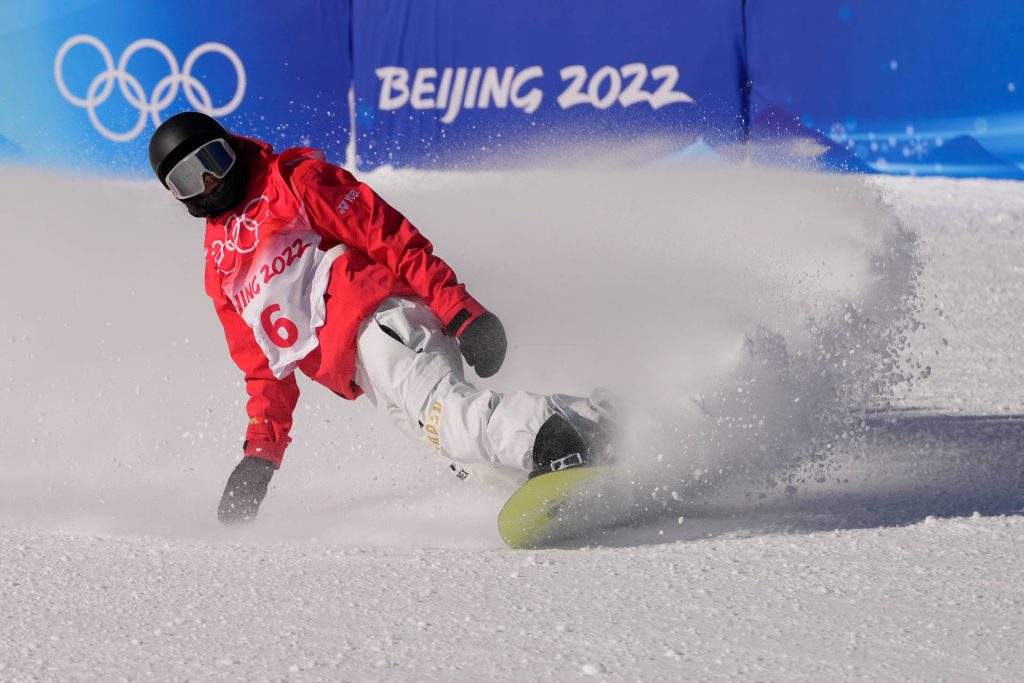 After her two qualifying runs, Murase said she's trying to enjoy herself despite the pressure of competition.
"It was my first Olympics so I tried to have fun in both runs," Murase told reporters, according to Kyodo News.
"The winds made it tough, but I tried not to let that affect my run. I don't think the wind will be as strong tomorrow so I want to get into my rhythm and aim for the podium."
Murase showcased her dynamic technical skills en route to a stellar finish in qualifying. Multiple 720-degree spins (two complete turns) in the air were a part of her first run. To cap her day, Murase, who was victorious on the World Cup circuit on New Year's Day in Calgary, Alberta, also demonstrated her knack for the craft with a backside 900 on her second run.
New Zealand's Zoi Sadowski Synnott grabbed the top spot in qualifying with a top score of 86.75 on her second run.
"I was pretty stoked on that one to put it down and link all the tricks together," Sadowski Synnott said afterward. "It feels good coming in tomorrow after putting that one down."
Unlike qualifying, the final round consists of three runs for each snowboarder.
Miyabi Onitsuka, Japan's third competitor in the event, placed 19th (46.58 points) and didn't advance.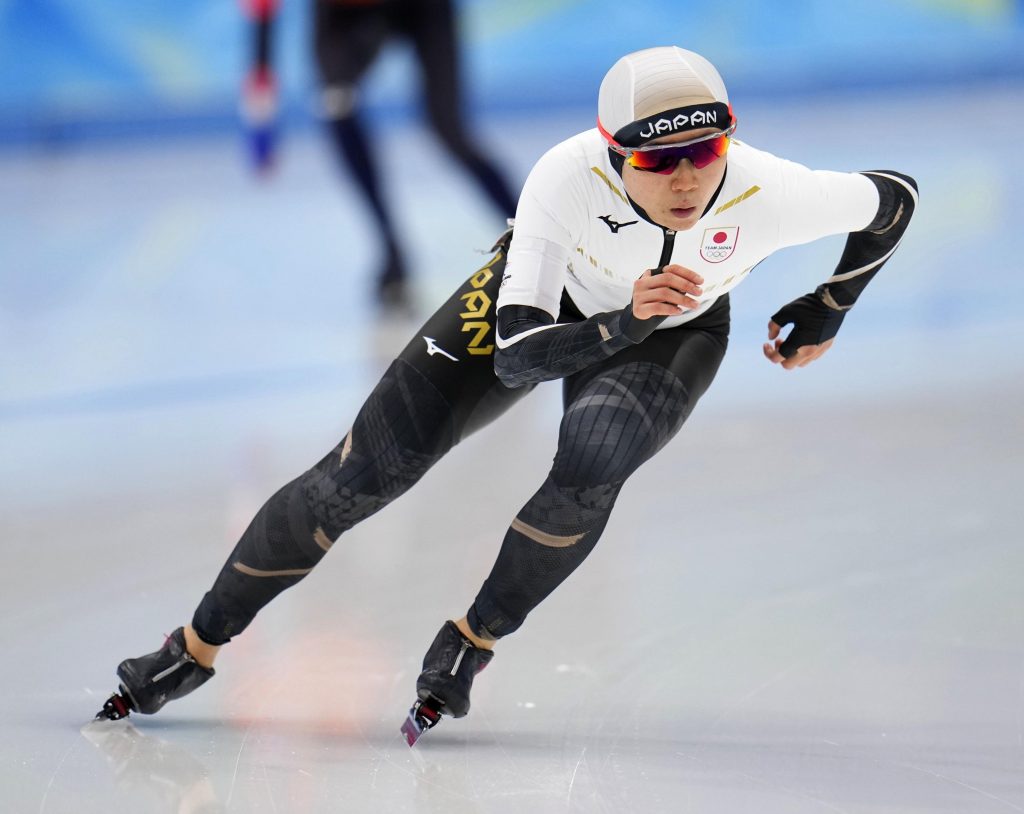 Speed Skating
Takagi Places Sixth in Women's 3,000
Japan Olympic delegation captain Miho Takagi, who is competing in her third Winter Olympics, finished sixth overall in the women's 3,000 meters at the National Speed Skating Oval on Saturday.

Takagi skated in the third of 10 pairs and held the lead for a large portion of the competition. She completed the race in 4 minutes, 1.77 seconds before being overtaken atop the leaderboard by the Czech Republic's Martina Sablikova, who raced in the eighth pairing (4:00.34).
Takagi, who made her Olympic debut as a junior high school student at the 2010 Vancouver Games raced against reigning Winter Games 3,000-meter champion Carlijn Achtereekte of the Netherlands, who was clocked in 4:02.21.
The Netherlands' Irene Schouten and Italy's Francesca Lollobrigida square off in the final pairing, with the Dutch speedster grabbing the gold in 3:56.93, an Olympic record. Lollobrigida claimed the silver in 3:58.06, while Canada's Isabelle Weidemann collected the bronze (3:58.64).
Schouten was thrilled with the outcome.
"There was a lot of pressure for myself and for the Netherlands and I'm so happy I made it," she told reporters after her race. "I was in the last pair and you see all the girls race in front of you, and they raced really fast.
"Four years ago I did not qualify, so I wanted this one. When I was young I had a big dream to win Olympic gold and now I have it."
Takagi's teammate Ayano Sato placed ninth (4:03.40).
Follow the 2022 Winter Olympics, in greater detail on JAPAN Forward's dedicated sports website, SportsLook.


Authors: Jim Armstrong, Ed Odeven