SKI JUMPING | Gold Medal Hopeful Sara Takanashi Finishes Fourth In Women's Normal Hill
The Japanese ace had an impressive second jump but was overtaken by the remaining jumpers.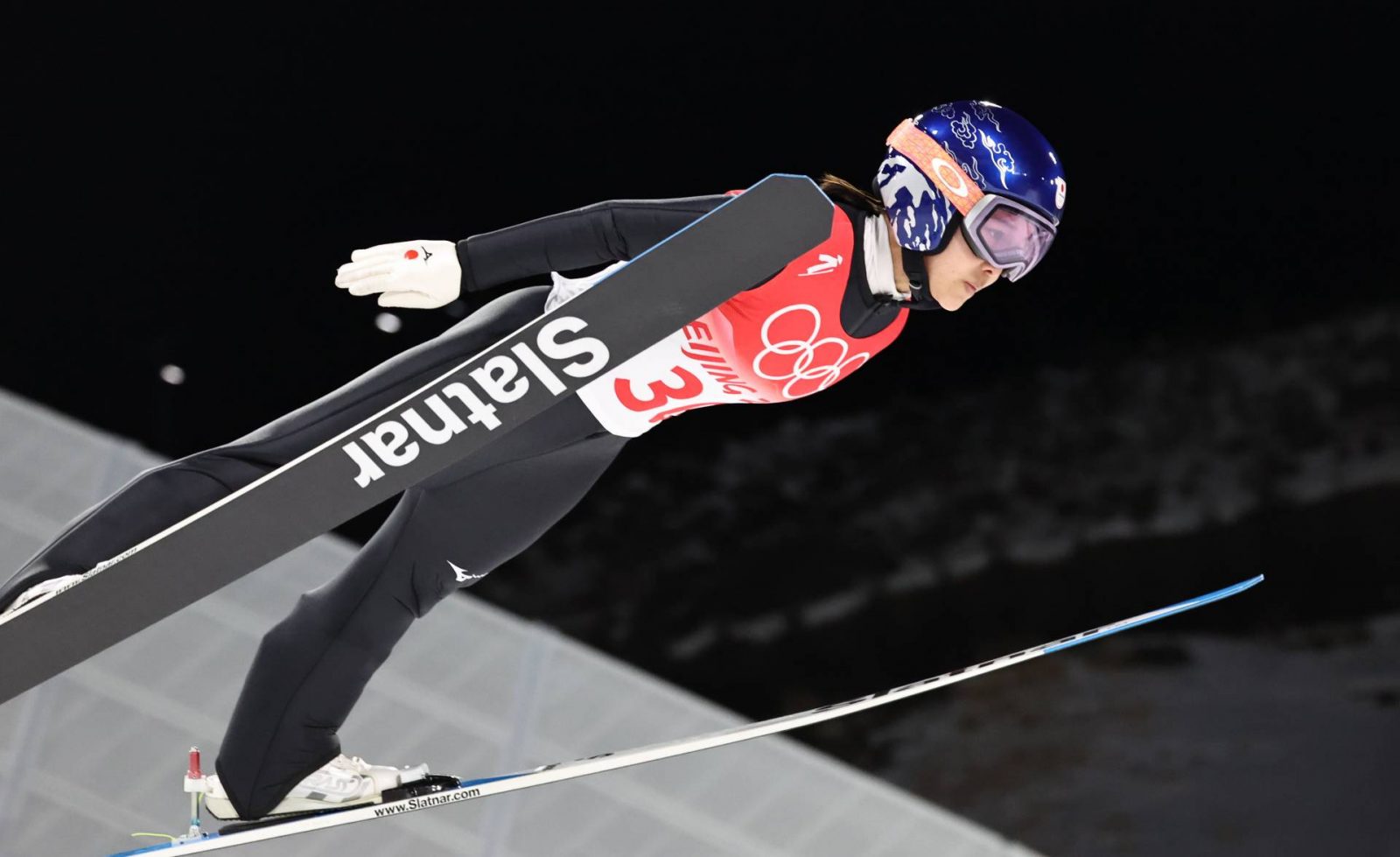 ~~
Sara Takanashi's dreams of Olympic gold were dashed on Saturday, February 5 when the Japanese ace missed out on the podium in the women's normal hill ski jumping event at the Beijing Games.
Fifth after a leap of 98.5 meters in the first round at Zhangjiakou National Ski Jumping Centre, Takanashi nailed an impressive second jump of 100 meters that temporarily put her in first place.
But just as in the first round, she was overtaken by the remaining three jumpers.
Ursa Bogataj of Slovenia won the gold medal with 239.0 points followed by Katharina Althaus of Germany with 236.8 and Nika Kriznar of Slovenia with 232.0.
Takanashi finished fourth with 224.1 points.
Althaus, the 2018 silver medalist, was first after the first round with 121.1 points after a leap of 105.5 meters. But there were early signs that Bogataj could be the one to beat.
The 26-year-old nailed a monster jump of 108 meters to finish second on style points behind Althaus with 118 points.
Kriznar was third after the first round with a jump of 103 meters that gave her 113.9 points.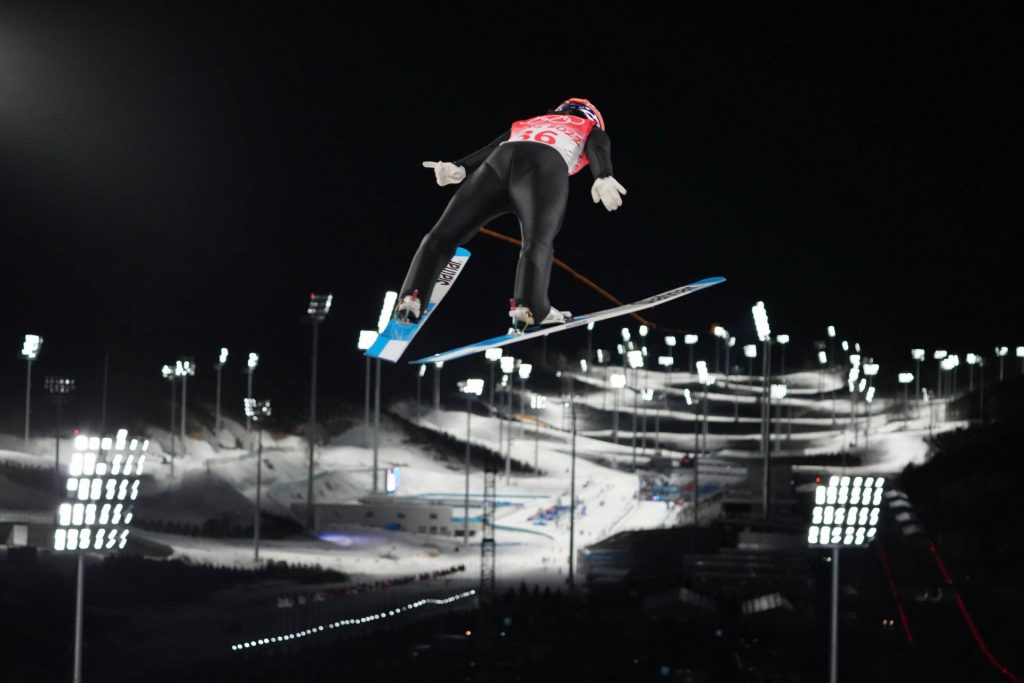 All Takanashi could do after her second jump of 100 meters put her in first was sit back and watch as first Kriznar bumped her down to second place.
Bogataj then took over first place with her final jump putting Kriznar second and Takanashi third. Althaus then moved into second place with her final effort, moving Kriznar down to third and Takanashi off the podium.
It was a bitter pill to swallow for Takanashi who had gold medal aspirations.
"All my efforts over the past four years have resulted in this fourth place. So, I accept it and I am satisfied with it," said Takanashi said, according to Kyodo News.
Reflecting on her journey from the 2018 Games to Beijing 2022, the teary-eyed jumper added: "There were both good things and bad things over the last four years.
"I think it's normal to work hard, but hard work doesn't mean a thing if results don't follow. I think my effort wasn't good enough."
World Cup leader Marita Kramer of Austria was unable to compete in Beijing as she tested positive for COVID-19 and was unable to recover in time.
Takanashi made her Olympic debut in Sochi in 2014 at the age of 17 but buckled under pressure and finished fourth.
She came through to win the bronze medal four years later in Pyeongchang and said prior to Beijing that her goal was the gold medal.
Takanashi has been in good form heading into the Beijing Olympics.
Improved speed and take-off accuracy allowed her to take second place in the FIS standings in the 2020-21 season.
The 25-year-old from Kamikawa, Hokkaido is one of the most successful jumpers in the history of the sport, having won four World Cup overall titles and seven World Championship medals, in addition to her Olympic bronze.
Takanashi holds the record for the most individual World Cup wins, male or female, with 61, but has had difficulty repeating that success in the Olympics.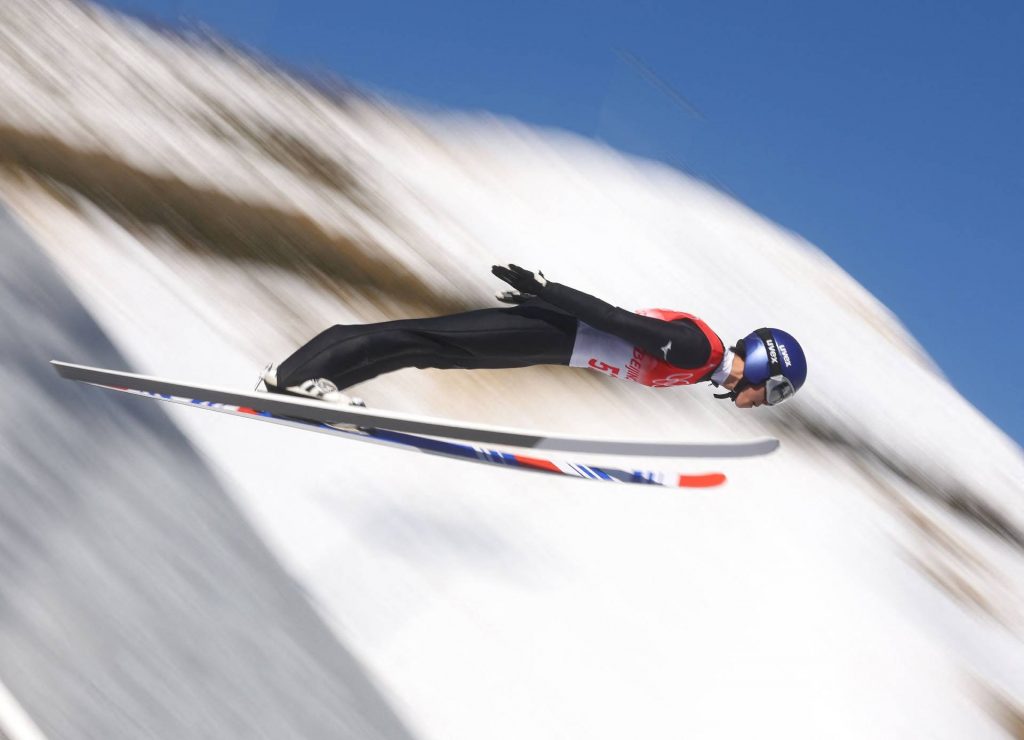 Kobayashi Qualifies for Men's Normal Hill Final
In the men's competition, gold medal hopeful Ryoyu Kobayashi finished fourth in a normal hill individual qualification round on Saturday.
Kobayashi leaped 99 meters to 111.4 points, finishing behind Norwegians Marius Lindvik and Robert Johansson and Piotr Zyla of Poland.
Kobayashi is among the favorites to win gold after claiming seven World Cup wins this season, more than anyone else. The men's normal hill individual final round will be held on Sunday.
Follow the 2022 Winter Olympics, in greater detail on JAPAN Forward's dedicated sports website, SportsLook.



Author: Jim Armstrong
The author is a longtime journalist who has covered sports in Japan for more than 25 years. You can find his articles here, on JAPAN Forward.