Opinion: Don't Panic - Three Rules for Dealing with Trump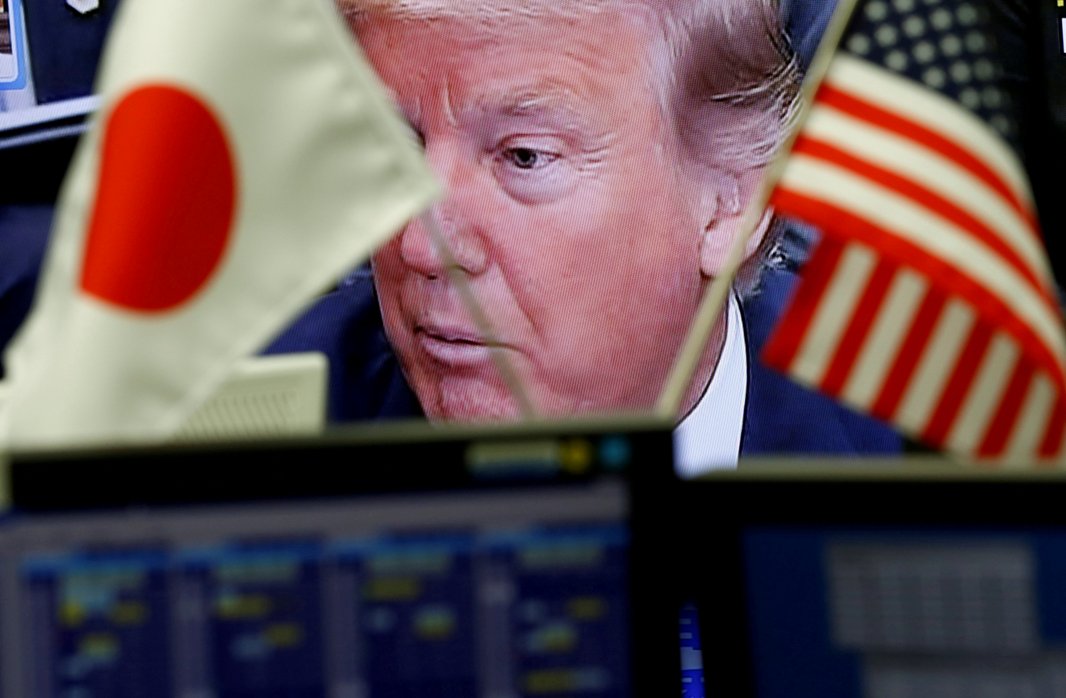 The administration of US President Donald J. Trump is now upon us. My initial impressions are below:
Don't assume Trump is acting alone
First, even though President Trump got to the White House by criticizing career politicians and establishment bureaucrats and by portraying himself as an apolitical outsider, he himself became an establishment politician and a Washington insider on the day of his inauguration. In his inaugural address, President Trump said that he would take power away from Washington and return it to the people. But American state power flows through the laws enacted by politicians assembled in Washington and is then executed by the president of the United States. It is important to remember the significance of this.
Second, we must remember that politics is not a solitary art and we must be all the more attentive to the words and actions of White House staff and cabinet appointees, such as Secretary of State Rex Tillerson, Secretary of Defense James Mattis, and National Security Advisor Michael Flynn.
For example, during his confirmation hearings Secretary Mattis sounded a note of caution on Russia, warning that President Vladimir Putin was trying to destroy NATO. He said further that the international order is faced with its greatest threat since the end of the Second World War due to Russia's actions, rampant terrorism, and China's incursions into the South China Sea. When contrasted with President Trump's permissive attitude towards Russia, the severity of Secretary Mattis's views presents a clear difference between him and his boss.
Don't get distracted
When it comes time to formulate actual policy, will the differences within the Trump administration be split closer to Trump's way of thinking or the way of thinking of his staff, such as Secretary Mattis? Because Trump can no longer use his signature "You're fired!" line—sooner or later his own administration will stall if he does not begin respecting the views of his staff.
Third, it is because of this that we must avoid being bewitched by President Trump's personality and stupidly fretting or rejoicing over every single thing that Trump says or does. Shigeru Yoshida looked back on the path that Japan took during the 1930s as a "temporary anomaly." In that sense, how will future generations look back on the Trump administration? Will these coming years be a revolution greatly changing the face of the United States? Or will they be a "temporary anomaly" in American history, a period of aberration and nothing more?
More than 240 years of American history have shown that political leaders who attempt great things on their own initiative do not accomplish anything by themselves. It could be that the Trump years will be anticlimactic, in the sense that his actual policies—for all of his braggadocio—could turn out to be substantially more reasonable and mundane than his rhetoric. In that light, my sense is that the spectacle of the Trump years will be either a "temporary anomaly" or otherwise anticlimactic.
As I said, we should avoid getting derailed, violently changing course by overreacting to every single thing that President Trump says precisely because it is so important to keep perspective on the Trump era by situating it—and the era that will surely follow—within its proper place in nearly two and a half centuries of American history.
Don't give up on TPP
In light of the above views, if I were to offer my advice to the Japanese government as it approaches the upcoming U.S.-Japan summit talks, I would say that, first, although it has been reported that President Trump has promised his unshakeable support for the Japanese security guarantees, it would be dangerous for Japan to simply take those words at face value.
For Japan's part, a good move after setting up the legal framework for security guarantees would be to propose that going forward, the cost for those guarantees should be pegged at 2 percent of each country's GDP. The dynamism and assertiveness of such a policy development would likely be the most important conditions for interacting in kind with "Trump's America."
Next, although President Trump has made it clear that the United States will be permanently leaving the Trans-Pacific Partnership (TPP), there is no guarantee that such a policy will be maintained by the "post-Trump" United States. If the TPP represents, for Japan, a "grand strategy for the next hundred years," then Japan should not be swayed by President Trump's actions, instead maintaining TPP without American participation, even if only for the sake of maintaining the appearance of a still-viable TPP.
Of course, it may be necessary to respond to President Trump's request for bilateral negotiations between Japan and the United States. But bilateral negotiations do not have to mean that the TPP framework is thereby thrown out and there may not need to be substantive changes to the character of TPP itself. This is how things will work out anyway if the TPP is truly a framework, not just for trade, but also for the values of freedom and liberalization.
In the end, the Japanese people are not being asked to respond to every little change in President Trump's actions—they are being tested in idea and will, and asked how they want to contribute to helping build the international order.
Jun Sakurada is a professor of political science at Toyo Gakuen University