Photographer's Stunning Pictures Of Snow Blanketed Kyoto Will Spirit You Away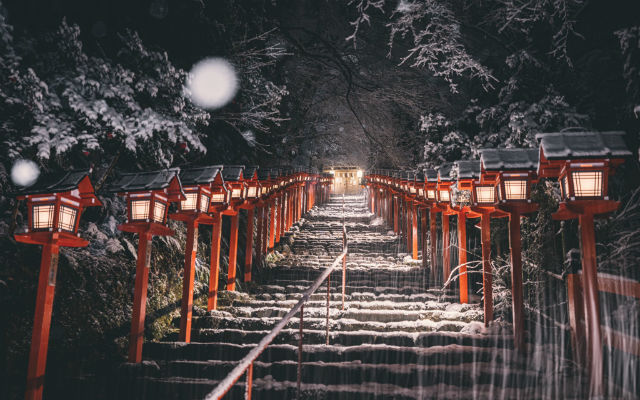 Talented photographer wasabitool (Twitter, Instagram) takes absolutely gorgeous pictures of landscapes in Japan, and one glance at his latest work will show that these beautiful scenery shots are recently benefiting from abundant snowfall.
In particular, wasabitool's recent photography of Kyoto, already a visually captivating city home to splendid shrines, temples, and gardens, shows how the popular cultural hub of Japan can turn into a winter wonderland.
Take, for example, wasabitool's photography of Kifune Shrine, a quaint shinto shrine found in a mountain village that is charming during any season with its red lantern path and foresty scenery.
Every Saturday between January 18th to February 29th, the lanterns light up depending on snowfall. When they do, it makes for a truly breathtaking scene.
The rest of the article can be viewed on our partner's website, grape Japan at "Photographer's Stunning Pictures Of Snow Blanketed Kyoto Will Spirit You Away."