Fujiko F Fujio Museum: Discovering Doraemon's World – and More — in Kawasaki City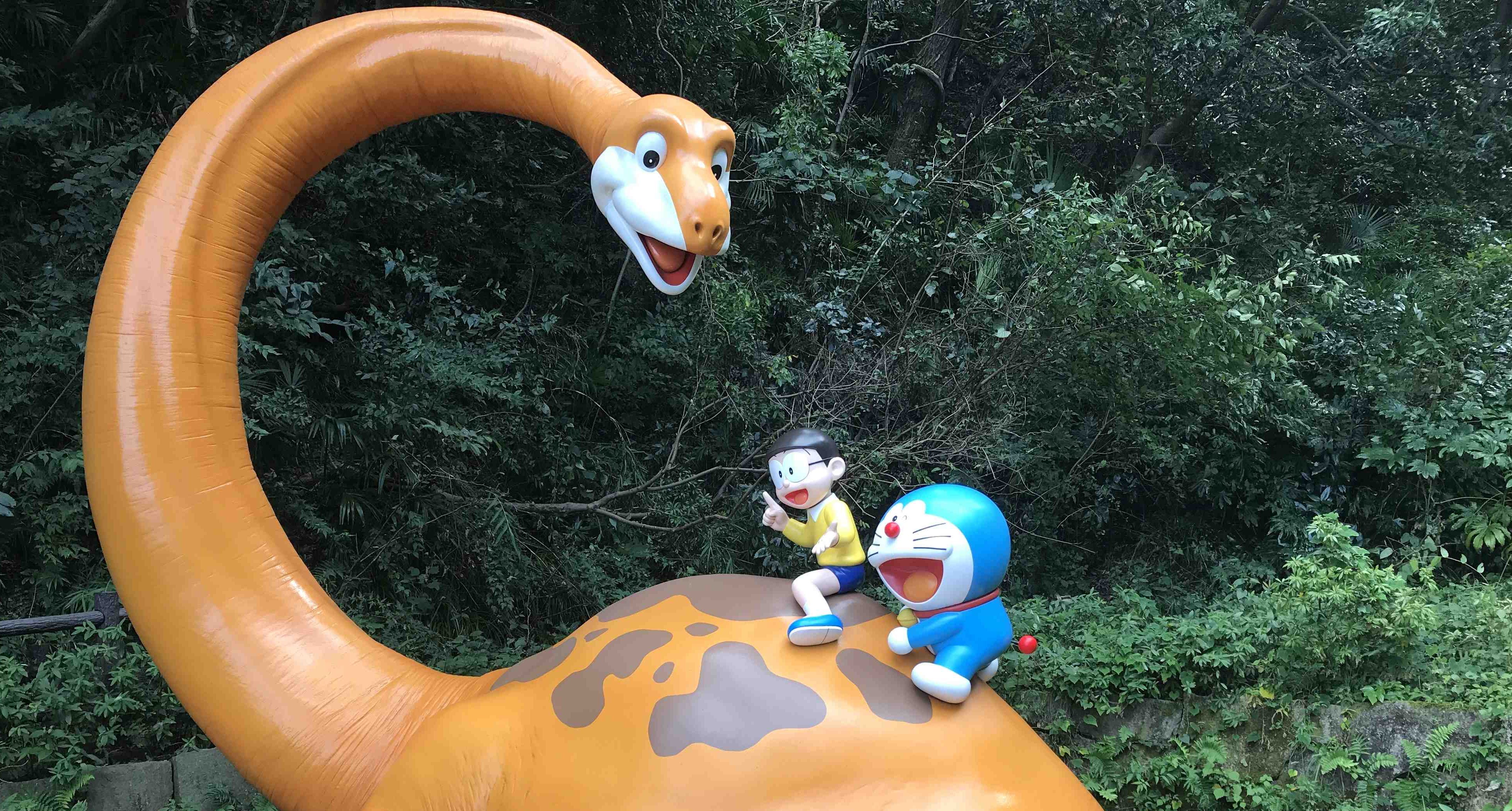 Fujiko F Fujio is a famous Japanese professional manga artist and the creator of Doraemon, a funky futuristic cat and one of the most famous characters in Japan. Surprisingly, we learn here that he creates a lot of attractive characters besides Doraemon.
The museum named after him introduces us to the artist's manga world. It also shows us the personality and life of Fujiko F Fujio, whose real name is Fujimoto Hiroshi. Do you want to know what inspired him and how he wrote the manga? This is the place to come and learn. You can feel the atmosphere of Fujiko F Fujio's manga world through the original pictures on exhibit, as well as follow his mind into the theater, cafeteria, and playground.
The museum can be reached by bus from Noborito Station, or on foot from Mukogaoka-Yuen Station. It is ADA and small-child friendly, including the cafeteria, accessible restrooms, and childcare stations.
There are lots of great works on exhibit, including the creator's original drawings, manga, pencils, and so on. Reproduction of Fujiko F Fujio's desk and study are particularly interesting as they help us imagine the atmosphere and his feelings as he created his characters.
You can borrow an audio guide upon entering the museum. It will enhance your enjoyment of the exhibitions and deepen your understanding of Fujiko F Fujio's work, whatever your age. The audio guide is available in three languages: English, Chinese, and Korean.
Fujiko F Fujio's vividly-colored works are very cute and will bring a happy smile to your face. There are lots of gimmicks as well, which will stimulate both children and adults. I predict you will find your favorite painting from among these artworks.
This season includes a special exhibition on the early days of Doraemon and Fujiko F Fujio, as well as part two of the 50th anniversary celebration of Doraemon. Both run from February 8 to April 20, 2020. The character's design is a little different today than it was in the early years, and it is fun to find the differences between today's Doraemon and the former Doraemon.
After you enjoy the exhibition, be sure to pay a visit to the third floor and take a break in the museum cafeteria. All dishes served are related to Fujiko F Fujio's manga characters. For example, Corosuke fried rice, a cake roll featuring designs of the Doraemon world, and other fun offerings.
Later, Fujiko F Fujio's manga characters are waiting for you on the rooftop playground. There, you can enjoy the fresh air and take photos with your favorites, including Piisuke, Nobita, and Doraemon. Some character objects will remind you of scenes in your favorite manga. Observe carefully so as not to overlook characters that are hiding quietly in the shade.
The museum is a perfect place to create good memories for Doraemon fans, young and not so young. It is also a great place to visit even if you do not know Fujiko F Fujio and his cute characters. You will make friends with characters and Fujiko F Fujio's vivid artworks will move your heart.
ADDITIONAL INFORMATION
What: Fujiko F Fujio Museum (nickname: Doraemon Museum)
Where: 2-8-1 Nagao, Tama ward, Kawasaki City, Kanagawa Prefecture
Opening Hours: 10 A.M. to 6 P.M.
Closed Days: Tuesdays are closed, except during Golden Week (April 29-May 5), Summer Holiday (July 15-September 3), New Year's Holiday (December 29-January 3) when the museum stays open. (Check the Museum Calendar here.)
Tickets: Reservations are Required. Reservations are offered in 2-hour time slots (10 AM, 12 PM, 2 PM and 4 PM). Tickets (maximum 6) may be purchased at any Lawson Convenience Store. TICKETS MUST BE PURCHASED IN ADVANCE. There are no tickets sold at the museum.
Price: Adults/University Students: 1,000 JPY
Junior High and High School Students: 700 JPY
4 years old through Elementary School: 500 JPY
Children 3 years old and younger: Free
For further information on the museum, follow this link. For information on buying tickets at Lawson, follow this link.
Access:
By Train: JR Nambu Line or Odakyu Line to Noborito Station. From there, take the regular shuttle bus directly to the museum.
On Foot: Odakyu Line to Mukogaoka Station (16 minute walk) or JR Nambu Line to Shukugawara Station (15 minute walk)
Author: Moe Okitsu