PlayStation vs Xbox: Console Wars Begin in Japan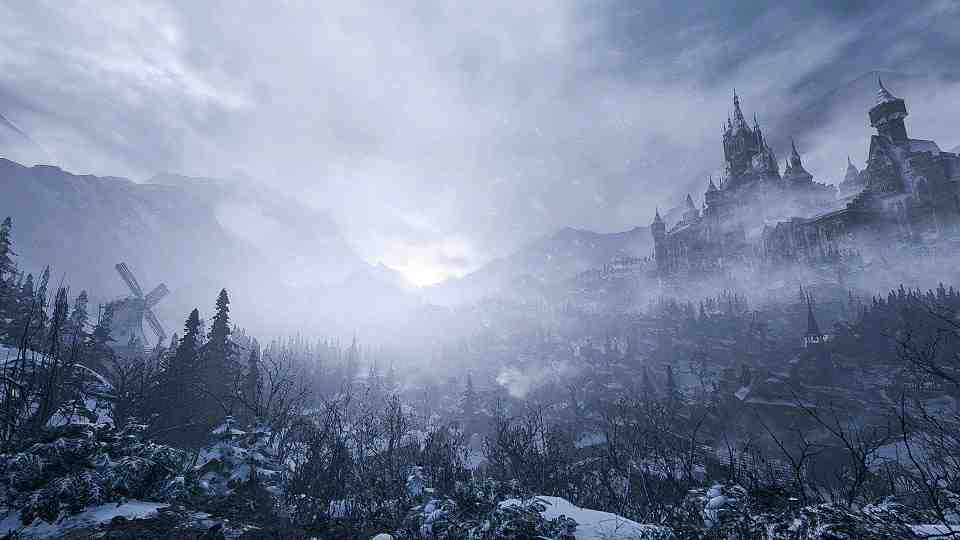 On September 16, Sony Interactive Entertainment announced the prices of its much-anticipated PlayStation 5. Its two consoles are set to start official sales on November 12.
Competitor Microsoft had announced the prices of its two consoles just the previous week on September 9, to go on sale officially on November 10.
Despite the fact that several weeks are left until the release, it's a mark of the popularity of both companies' consoles that the announcements have led to a minor scramble in pre-orders for the machines, including in Japan.
Xbox Series S、29,980 円 (税抜) pic.twitter.com/bt6X3xOcqh

— Xbox Japan (@Xbox_JP) September 24, 2020
Price Announcements
With PlayStation 5, the regular console will cost just $499.99 USD, while the console with digital only content will cost $399.99 USD, exactly 100 U.S. dollars less.
Prices announced by Microsoft on September 9 were negligibly lower than Sony PlayStation, with the Xbox Series X coming in at $499 USD, and the digital Xbox Series S at $299 USD.
In Japan, Xbox announced on September 24 that the Xbox Series S will be priced at ¥29,980 JPY, ($284 USD) down from the originally announced ¥32,980 JPY ($ 312 USD).
Global Pre-order Craze for Sony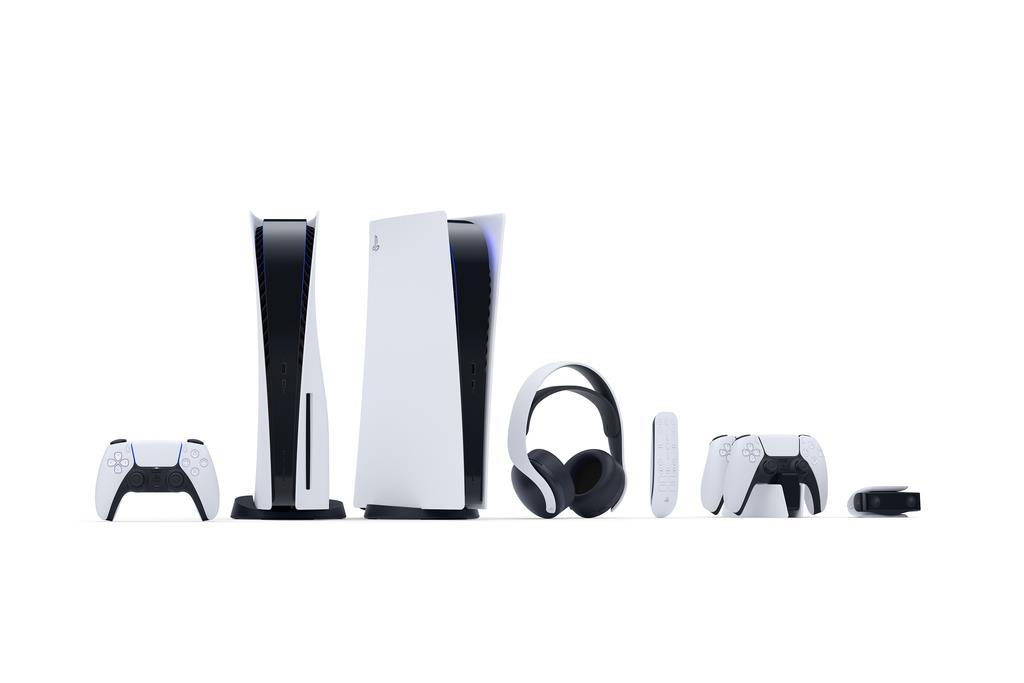 With the announcement of prices came also the hurried statement by Sony that pre-orders for its new consoles would start immediatelyーthe following day, on September 17.
This caused a minor storm in Japan among gamers keen to get their hands on platforms, especially since earlier in this year Sony had said that the pre-order would not be sprung on consumers as a surprise.
On September 18, IGN Japan summarized a list of the retailers that would be accepting pre-orders, most of which were strictly on a lottery system, from a pool of names submitted during an interval of time.
In any event, it wasn't smooth sailing for those trying to get their hands on the new gaming platforms. Different retailers had different systems for deciding how to choose between would-be buyers.
For example the ubiquitous Bic Camera accepted applications only until 6 P.M. on September 18, and required an online activated membership, and a history of having bought something online in the last two years.
While retailers were scrambling, Sony Corp. itself didn't start a multi-step pre-order process on its official website until September 23.
To add to the confusion, shops that would normally allow queues outside of shops for those hopefuls who want to try their luck on the day, have clamped down due to COVID-19 prevention measures, thereby shutting out many hopefuls.
In general experts in the industry at the time of the release commented unfavorably on the situation. IGN Japan Editor-in-Chief Daniel Robson said on September 18:
Gamers had to be very much on the ball to get a preorder, and if they weren't already registered with their store of choice by the time preorders were first announced, it was already too late. But above all it was surprising that Sony's own store didn't begin preorders on the same date as other retailers. Many customers were left confused.
Japan wasn't the only one caught in the storm, either. IGN reported that retailers in the U.S. started ordering consoles as early the same day as the announcement, September 16 U.S. time, causing the website to crash. In turn, many who were trying to pre-order were left empty handed.
Chaos Prompts Sony Apology
Sony eventually took to Twitter on September 20 to apologize for the chaos.
"Let's be honest: PS5 pre-orders could have been a lot smoother. We truly apologize for that," said the statement.
In addition, experts also commented that given Sony's preliminary announcement that initially it would be producing only 11 million consoles, the chaos did not bode well for would-be buyers. Robson continued:
Bloomberg reported that Sony has revised its internal projections from 15 million PS5 units this fiscal year to just 11 million units. Sony later denied this report, but either way, with component and resource shortages related to COVID-19, it might be difficult for PlayStation or Xbox to meet demand for their global hardware releases at launch.
This is the point Sony seemed to have wanted to address on September 20 in its apology Tweet, which continued:
Over the next few days, we will release more PS5 consoles for preorderーretailers will share more details. And more PS5s will be available through the end of the year.
Let's be honest: PS5 preorders could have been a lot smoother. We truly apologize for that.

Over the next few days, we will release more PS5 consoles for preorder – retailers will share more details.

And more PS5s will be available through the end of the year. pic.twitter.com/h1TaGsGBun

— PlayStation (@PlayStation) September 19, 2020
Earlier, to reassure some of the fears that Sony will not be able to meet production targets due to COVID-19-related supply chain problems, Sony's PlayStation Chief Executive had flatly denied the allegations.
In an interview with the Financial Times published on September 17 he said that such reports were "unequivocally not true" and "wrong by an order of magnitude."
Xbox Doesn't Let Up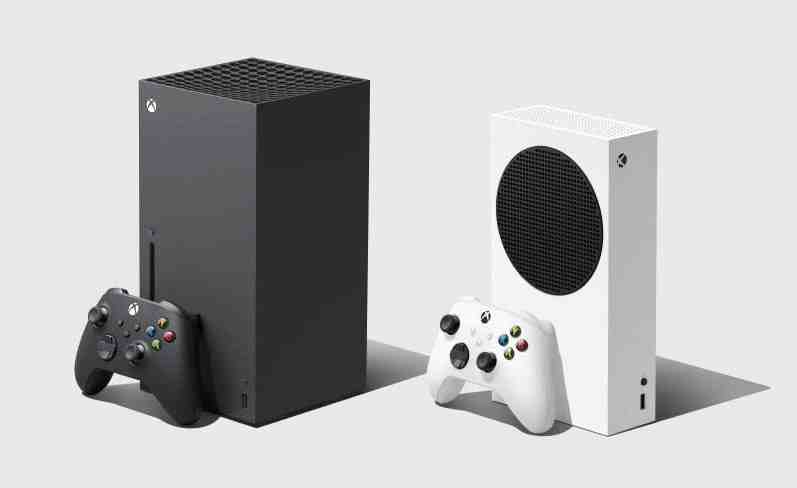 In contrast, Microsoft released a statement on Twitter that pre-orders would be allowed from September 22, with a reassuring post-scriptum: "Don't worry - we'll let you know the exact time pre-orders start for you soon."
Pre-order 👉 September 22

Worldwide launch in 36 countries 👉 November 10

Hype 👉 9000+

(don't worry - we'll let you know the exact time pre-orders start for you soon) pic.twitter.com/SLUrrtszyN

— Xbox (@Xbox) September 17, 2020
One might be tempted to think that Sony's strategy, which resembled something along the lines of "there is no such thing as bad press," might have been at Microsoft's expense. But the pre-orders of Xbox were also very high.
According to infographics released by Xbox, the next generation consoles were sold out on major Japanese retailers' websites within a timespan of 12 to 17 minutes.
Awesome seeing the demand for Xbox in Japan and Korea#PowerYourDreams pic.twitter.com/gNeMx6Sr0J

— Xbox News (@_XboxNews) September 24, 2020
Reacting to this announcement, Robson made the point that "We don't know how many they were selling in the first place, so it's hard to gauge the scale, but it's definitely a positive sign".
Microsoft is also benefiting in other ways, though, particularly as one of the first presentations at the online Tokyo Game Show 2020 (TGS), which this year is taking place completely online and has been very popular. The company's presentation had more than 236,000 streams as of September 25, and was trending at #8 on YouTube as of this publication.
Phil Spencer, the head of Xbox, paid special tribute to the Japanese market during the speech streamed on TGS on the evening of September 24.
Japan is our fastest growing region worldwide. We learned from the past, and this year we are scaling our global market with the goal to launch our products in Japan at the same time as the rest of the world
He continued, explaining how the Japanese market has expanded recently.
Since we launched Xbox Game Pass for both console and PC in Japan this past April, we've seen more players in Xbox devices, games and services in Japan than at any time in our history in the market. Japan's Xbox Live Gaming MAU (monthly active users) grew 82 percent year over year this summer. We're so humbled to see players enjoying our games and services.
Shifting Digital: Different Marketing Strategies
What has emerged as one main battle turf is the shift to digital.
Both companies' next generation digital content only consoles are a testament that technology is going in that direction.
Especially during the age of COVID-19, digital content is gaining traction compared to buying physical video games, as many around the world have been unable to venture outside. This is generating income for companies more broadlyーnot only when new consoles or big releases come out.
However, the digital subscription of Microsoft is slightly different compared to Sony.
Microsoft is trying to establish a monthly subscription model called Game Pass, which much like Netflix, allows access to a wide array of online games with a monthly payment.
On September 24, Microsoft Corp. announced that it will launch its cloud-based video game streaming service in Japan by June next year, a great news for its expanding fan base.
Sony Interactive Entertainment, on the other hand, is focusing more on the traditional strategy of selling a new console that plays new games, with less emphasis on its streaming service PlayStation Now or cross-generation releases.
IGN Editor in Chief Robson provided an overview of the rationale behind this strategy.
"It's in the interest of Sony to push towards digital content, because that gives Sony a monopoly," he explained. Physical video games allow for a second hand market, while buying digitally means that there is nothing to pass onーevery person who wants to play a game needs to buy it new, first.
Console Wars: Who's Set to Win?
Worldwide, it's unclear how well Xbox will do compared to the giant in the industry, PlayStation.
This is the fourth time Sony and Microsoft have come to a console showdown. The last time was with PlayStation 4.
Earlier this year, Sony released figures that indicate it had sold more than 110 million units of consoles worldwide. Xbox hasn't released any figures, but estimates say that the official figures of Microsoft's competing consoles are probably half that.
From a game perspective, Microsoft suffered a setback when the company was forced to delay the release of the new title of Halo Infinite, an immensely popular franchise, to 2021, following user feedback in the initial stages.
In contrast, Sony has several game titles up their sleeve, including the latest Final Fantasy XVI and God of War among others on PlayStation 5.
In Japan in particular, the pull of Xbox has always been limited. However, given the recent impetus of Microsoft to lure players into their market, things might change.
In addition, it's been pointed out that Sony's market depends heavily on video game consoles, and therefore Sony has more at stake in this showdown.
With several weeks left before the full release of the next generation consoles, make sure to stay tuned for more information on how console wars will pan out.
Author: Arielle Busetto