'Power Rangers' Goes to Hollywood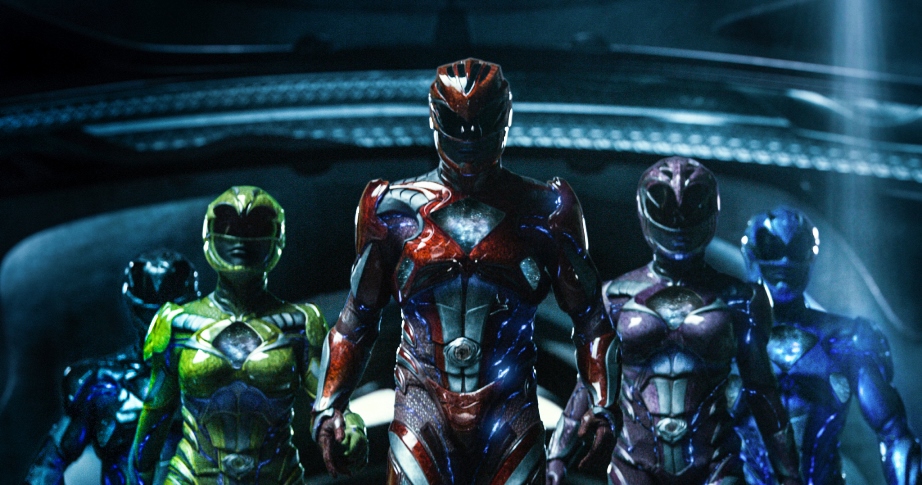 ©2017 Lions Gate TM&© Toei & SCG P.R.
Hollywood has long been taken over by superhero movies, such as The Avengers, and it's now ready for an adaptation of an original Japanese superhero series.
On July 15, Power Rangers began its run in Japanese theaters. Based on the Japanese series Super Sentai, it's quite different from The Avengers. With a budget of $100 million, this Power Rangers may have the ability to change Hollywood's superhero scene.
The story begins in ancient times, when five heroes save the Earth from an evil witch. Centuries later, in a small town, five young people discover coins that conceal a secret power, giving them supernatural abilities. At the same time, the evil magician Rita awakens, and resolves to fight the five to the end.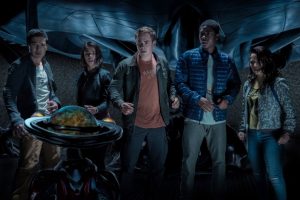 ©2017 Lions Gate TM&© Toei & SCG P.R.
The Power Rangers are formed out of a team of offbeat students, including Jason (Dacre Montgomery), who misses his chance at becoming a sports star after a failed prank; Kimberly (Naomi Scott), who loses her standing as a star cheerleader after trouble with friends; and Billy (R.J. Cyler), who is teased for being shy.
Director Dean Israelite, 32, told us: "There are so many Marvel superhero films now, and they have a monopoly on the genre. Their heroes are billionaire inventors like Ironman, or gods from other planets like Thor or Superman. But the Power Rangers are superheroes you can identify with, because they are regular, everyday kids. They're real people."
Based on Super Sentai
The origin of Power Rangers is in the popular 1993 TV series Mighty Morphin Power Rangers, which mixed tokusatsu (special effects) scenes from Japan's Super Sentai shows with redone drama scenes starring foreign actors. This film is a reboot of that original series.
Israelite, a native of South Africa, said, "I was around 11 when Power Rangers came to South Africa. I loved the karate. It was very important the masks covered the actors' faces, so that as a kid you could imagine yourself inside the suit. You could feel that you could be a superhero."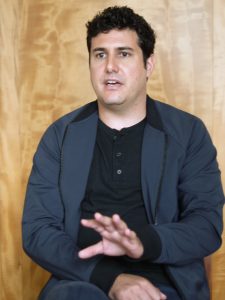 As suggested by the message "Based on Super Sentai" shown in the ending credits, the format is exactly the same as the Japanese original: five heroes—red, pink, blue, yellow, and black—arrange their powers and fight an enemy.
The enemy, Rita Repulsa (Elizabeth Banks) is a woman baring quite a bit of skin. Here, too, the Hollywood film is following the tokusatsu tradition of Japan's Toei Co. shows.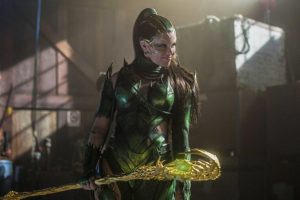 "Because it's about teenagers and coming of age, part of it is a puberty and a sexual awakening. So I wanted the villain to feel very attractive but in a perverse way. The perverse sexiness lends itself to her personality, so that she's very comical and absurd, but very dark at the same time. Elizabeth's acting was superb," the director said.
Just like in a sentai series, the film ends with Rita uniting with a giant monster, and the five heroes joining together into a great robot to battle with her. For this Super Sentai show to become a $100-million film should give Japanese audiences a great impact and moving impression.
Realistic superheroes
Super Sentai shows have traditionally taken special care with the action sequences. That spirit carries on with this work: much of the stunt work is done by the actors themselves.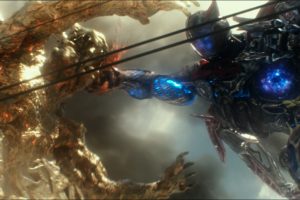 ©2017 Lions Gate TM&© Toei & SCG P.R.
"I wanted the movie to feel grounded," explained Israelite. "In order to do that, it was important to me that the actors did as much of the stunts as possible, so that it would feel organic and real. Of course they used harnesses and safety nets, but they had to do battle with real feelings of fear."
Recently, Hollywood superhero films, such as X-Men and The Avengers, are dominated by dark and serious stories. In contrast, Power Rangers has a bright and constructive tone.
"I think that a lot of superhero movies today are dark because we equate the darkness and grittiness with reality. But what I try to do is make it feel real but also buoyant and fun. I believe you can combine the two. Like the Amblin Entertainment movies of the 1980s, you can feel like it's really happening and still experience that joy."
For the Japanese fans of the "original," Israelite has a message: "I'm very excited that it's in Japan because it originates here. This film is paying our respects to the Super Sentai and images that come directly from it. I hope you enjoy it!"
(Original reporting by Koji Okamoto, staff writer of the Sankei Shimbun Cultural news department)
***
Power Rangers was a popular television series that began with Mighty Morphin Power Rangers, released in August 1993 and based on Japan's Kyōryū Sentai Zyuranger. It mixes the costumed action scenes from Japan's Super Sentai shows with redone drama scenes starring foreign actors.
26 shows have been broadcast in over 160 countries. They include Power Rangers Lightspeed Rescue, based on Kyuukyuu Sentai GoGoFive (2000), and Power Rangers Ninja Storm, based on Ninpuu Sentai Hurricaneger (2003),
Series, such as the train-centric Ressha Sentai ToQger (2014), which are not as appealing to American children, are not adapted.
Currently, Power Rangers Ninja Steel is being broadcast. It is a rearrangement of the Japanese Shuriken Sentai Ninninger.
Two films are already available: Mighty Morphin Power Rangers: The Movie (1995) and Turbo: A Power Rangers Movie (DVD release, 2000).
Super Sentai Series is a series of popular tokusatsu television shows created by Toei Co., beginning with Himitsu Sentai Gorenger (1975). Designed around various themes, such as dinosaurs and pirates, the shows feature various heroes clad in bright colors doing battle with enemies.
Suzuki Takeyuki, a Toei consultant who worked with the Super Sentai series for many years as a producer, said: "The reason we chose five heroes for Gorenger was to enhance the sense of friendship. Our idea was to use primary colors that children would like."
41 shows have been produced so far, including the current one, Uchuu Keiji Gavan, based on the theme of outer space.
Alongside DC Comics, Marvel Comics is one of America's main comics companies. It has given the world characters like Superman, Batman, Spiderman, Captain America, and the X-Men.
(Click here to read the original article in Japanese.)