Prime Minister Kishida Offers ASEAN an Alternative to China
The head of the UN warned the ASEAN nations in Jakarta about mounting crises while Mr Kishida offered regional partners help with infrastructure and security.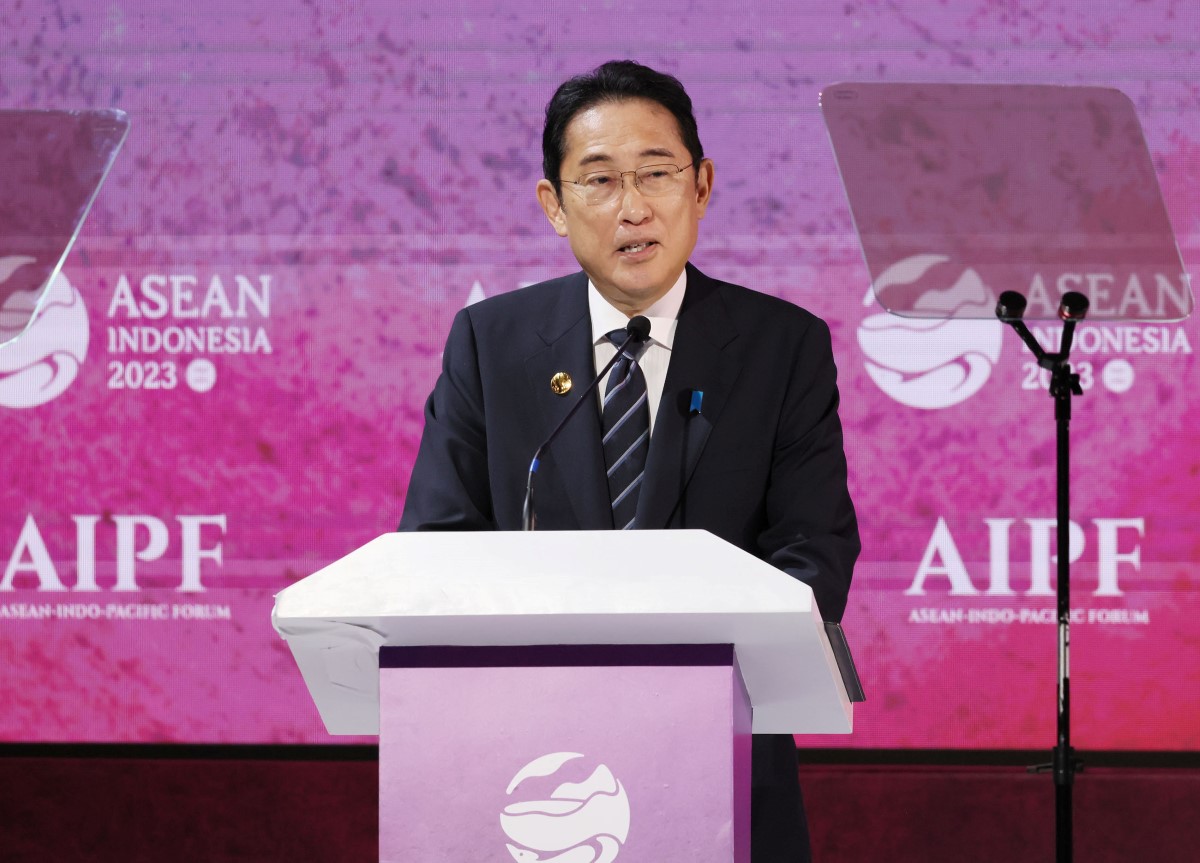 In a powerful speech delivered before ASEAN in Jakarta on Thursday, September 7, the Secretary-General of the United Nations said the world is stretched to the breaking point by "a cascade of crises."
António Manuel de Oliveira Guterres emphasized what he called "the worsening climate emergency." He also noted that the past three months - June, July, and August of 2023 - have been officially the hottest period on record.
"The so-called dog days of summer are not just barking, they are biting," he said.
He also warned of escalating wars and conflicts, growing poverty, widening inequality, and increasing geopolitical tension. He avoided mentioning the United States-China rivalry directly. However, his speech contained an implicit understanding that this is one of the most pressing dilemmas for countries in the ASEAN region.
Mr Guterres said that Indonesia's national motto - "Unity in Diversity" - offers a good principle to follow when facing complex problems.
He went on to praise ASEAN countries for playing a constructive role in defusing tensions from the South China Sea to the Korean Peninsula by prioritizing dialogue and furthermore promoting respect for international law.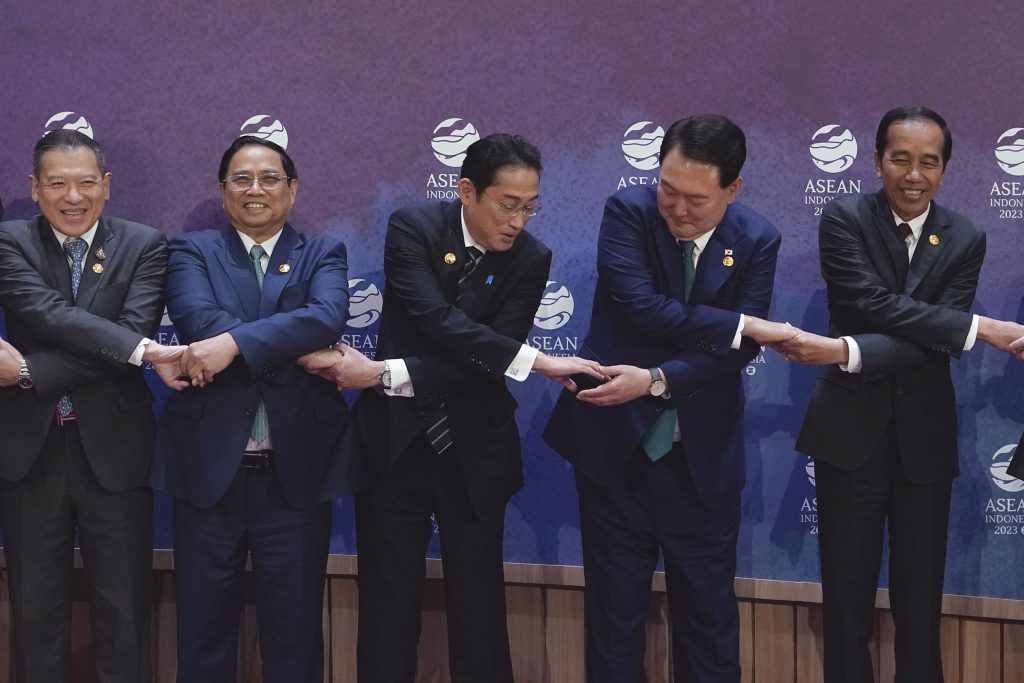 ASEAN Aims for Growth
The UN Secretary-General was speaking at The 43rd Association of Southeast Asian Nations (ASEAN) which was held under the banner of "ASEAN Matters: Epicentrum of Growth."
Countries in the ASEAN region include Brunei, Cambodia, Indonesia, Laos, Malaysia, Myanmar, the Philippines, Singapore, Thailand and Vietnam.
Among the special guests who attended the summit were three VIPs from Japan, South Korea, and China. They were Prime Minister Fumio Kishida, President Yoon Suk-Yeol, and Premier Li Qiang.
Mr Yoon and Mr Li held talks on Thursday. President Yoon remarked that "when cooperation between the three Northeast Asian countries is reinvigorated, the cooperative ASEAN Plus Three scheme will gain greater momentum, and this will strengthen ASEAN centrality."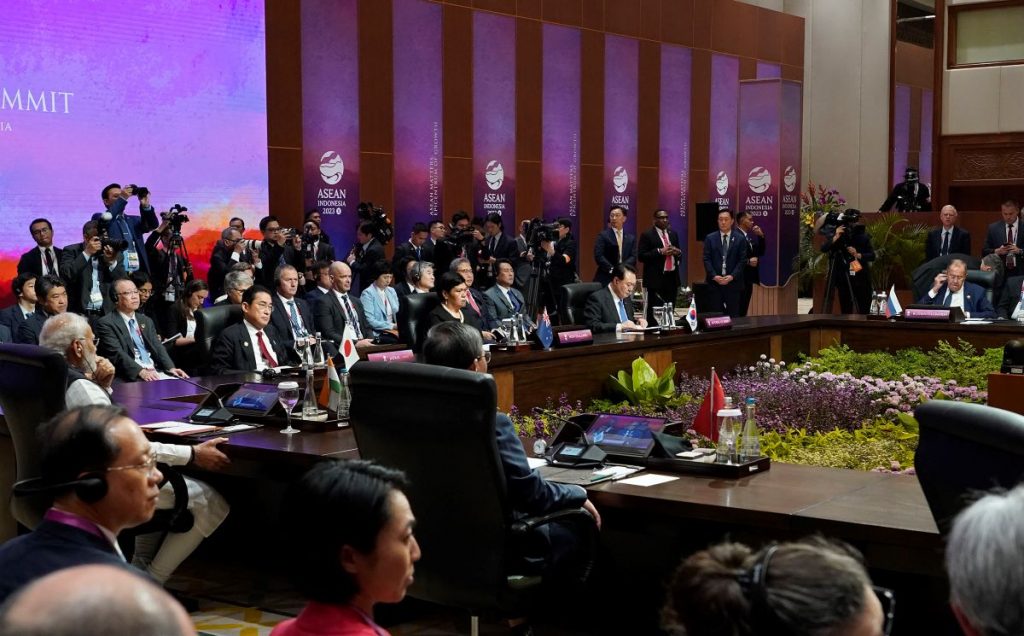 China versus Japan
When Premier Li spoke at the conference, he insisted that countries in the region should seek common ground, shelve differences, and coordinate with one another.
"We should act in the overall interests of peace and development in Asia," he said. Then he went on to slam the Japanese government for the release of treated water from the Fukushima Daiichi nuclear plant.
China has banned all seafood imports from Japan. That is even though careful scientific tests on seawater and fish have found no trace of harmful material.
During a brief meeting with Premier Li, Prime Minister Kishida explained Japan's position on the treated water release. And he said the two countries need to build "constructive and stable" relations.
Nevertheless, the Japanese government is concerned that China is stirring up ill feelings over Fukushima within Asia. Some countries that are reliant on China economically may be pressured into taking its side over the Fukushima issue. Without examining the scientific evidence.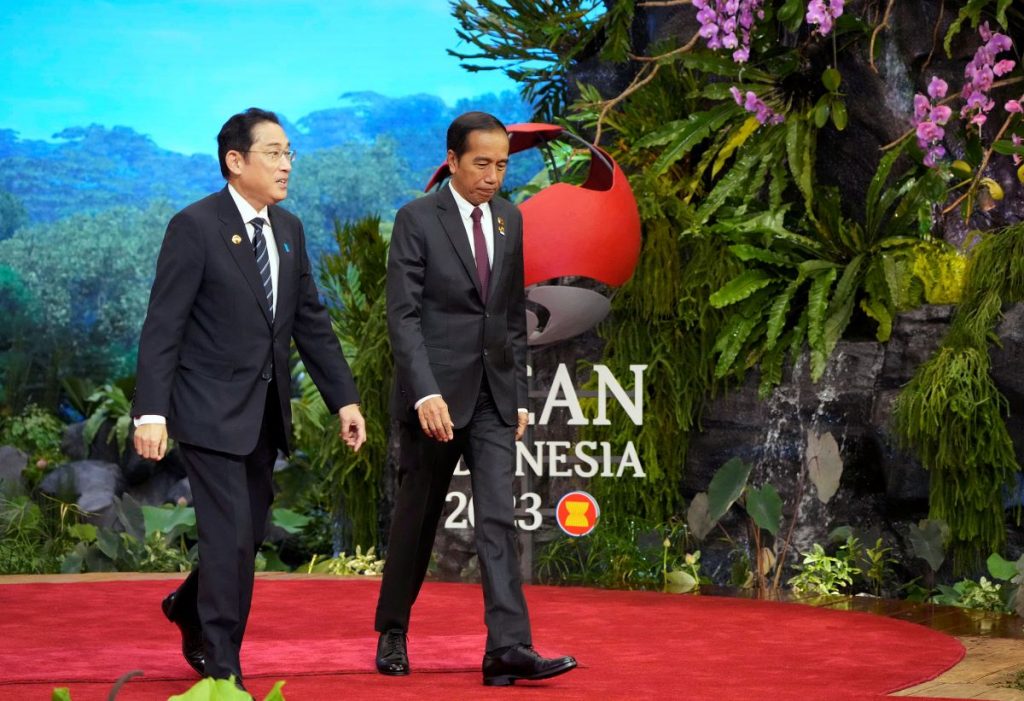 Japan's offer to ASEAN
Prime Minister Kishida's speech to the ASEAN conference, was delivered on Wednesday, September 6. It touched on two areas in which Japan and China are rivals.
Mr Kishida pointed out that Japan is a major investor in the infrastructure of the region. It is involved in developing ports, airports, and railways.
The speech was delivered on a day the local newspapers and websites in Indonesia carried pictures of the Chinese Premier taking a test ride on a new high-speed railway. The link was built as part of the Belt and Road initiative, largely funded by China.
Prime Minister Kishida also touched upon security concerns. He placed a particular emphasis on maritime cooperation between Japan and ASEAN countries.
Japan will assist partners in enhancing their maritime law enforcement capacity, he promised. That would be through training programs and by providing patrol vessels to coast guard agencies and maritime police.
This fits in with Japan's determination to uphold international law. And its efforts to ensure freedom of navigation in the seas around Southeast Asia. After all, that is a region where China has been particularly aggressive.
The Jakarta Post notes that Beijing has often used its China Coast Guard and maritime militia "fishing vessels" to harass other countries. Moreover, this led to clashes with the Philippines and Vietnam. China has followed similar tactics around Japan's Senkaku Islands.
Leading to the G20 in India
Following the meetings in Jakarta, many of the leaders who took part in the summit - including Prime Minister Kishida - will travel on to New Delhi in India for a gathering of heads of government from the Group of 20 economies.
China has announced that Premier Li Qiang, who took office in March, will also represent the country at the G20 meeting.
President Joe Biden intends to go to New Delhi. He has said he is disappointed that Xi Jinping has decided not to attend the event.
RELATED:
Author: Duncan Bartlett, Diplomatic Correspondent
Mr Bartlett is the Diplomatic Correspondent for JAPAN Forward and a Research Associate at the SOAS China Institute. Read his articles and essays on JAPAN Forward.