What If It Was Me? A Fresh Look at Ways to Resolve the Abductions, Reach Out to North Korea
It is a true story. Her name was YOKOTA Megumi.
The happy 13-year-old finished after-school badminton practice with her friends that late afternoon in Niigata, a coastal city along the Sea of Japan. The day before was her father's birthday and she had delighted him with the surprise of a nice men's comb. Now, glowing in the aftermath of club sports practice, she and two friends started their return walk together―until they separated at the usual corner, saying a brief "see you" as each turned toward their own family home. In a few minutes she would be greeted by her mother's warm voice and a tasty dinner. Except, like smoke evaporating into the thin winter air, she never arrived on that chilly November 15, 1977.
Her family was devastated, friends and community shocked, and the sense of security of that quiet coastal town was shattered. Two decades later her family was able to piece together information about her abduction from press and police reports, and North Korean defectors. They believe their daughter was thrown into a car, taken in a small boat to a nearby ship and locked in a storage hold. There, one of the admitted abductors said, she wept and screamed for her mother to save her while clawing at the steel door on the trip to North Korea until her fingers bled.
Her abductors, and the North Korean authorities, have admitted snatching her away but have not allowed her to return.
Was it a long time ago? Yes, and no. For all but five of the victims and their families, the abductions have never ended. Megumi is only one of many still in North Korea, today.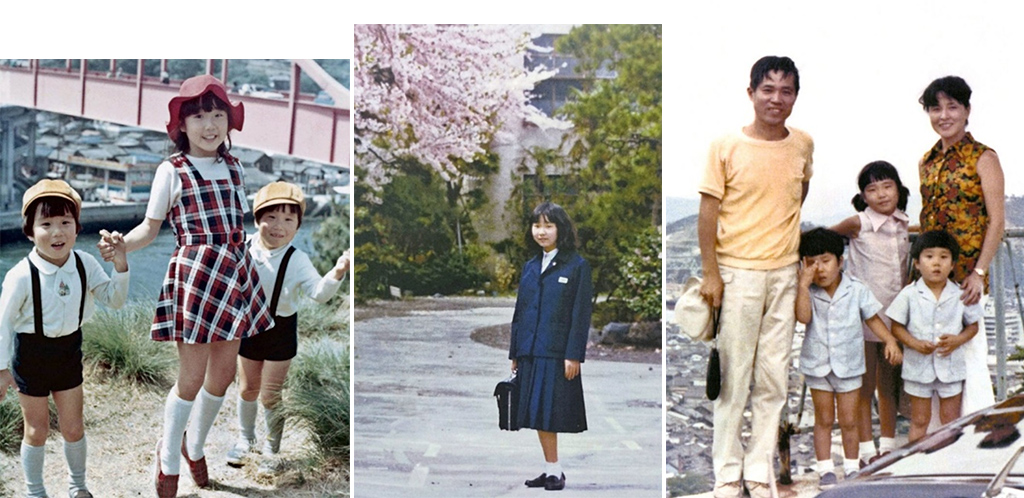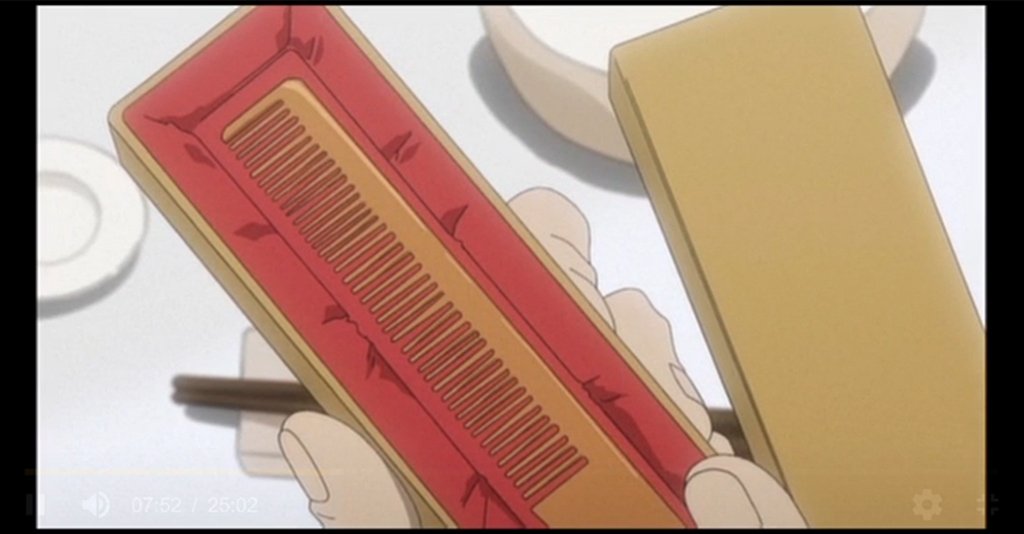 Top National Priority
The issue of North Korea's abductions of Japanese nationals has remained at the forefront of Japan's domestic and foreign policy agendas. Prime Minister SUGA Yoshihide appealed to world leaders in his first talks with each, and to the global community in his first address to the United Nations General Assembly on September 26, where he said:
"Japan seeks to normalize its relationship with North Korea, in accordance with the Japan-DPRK Pyongyang Declaration, through comprehensively resolving the outstanding issues of concern such as the abductions, nuclear and missile issues, as well as settlement of the unfortunate past. As the new Prime Minister of Japan, I am ready to meet with Chairman Kim Jong Un without any conditions. Establishing a constructive relationship between Japan and North Korea will not only serve the interests of both sides but will also greatly contribute to regional peace and stability."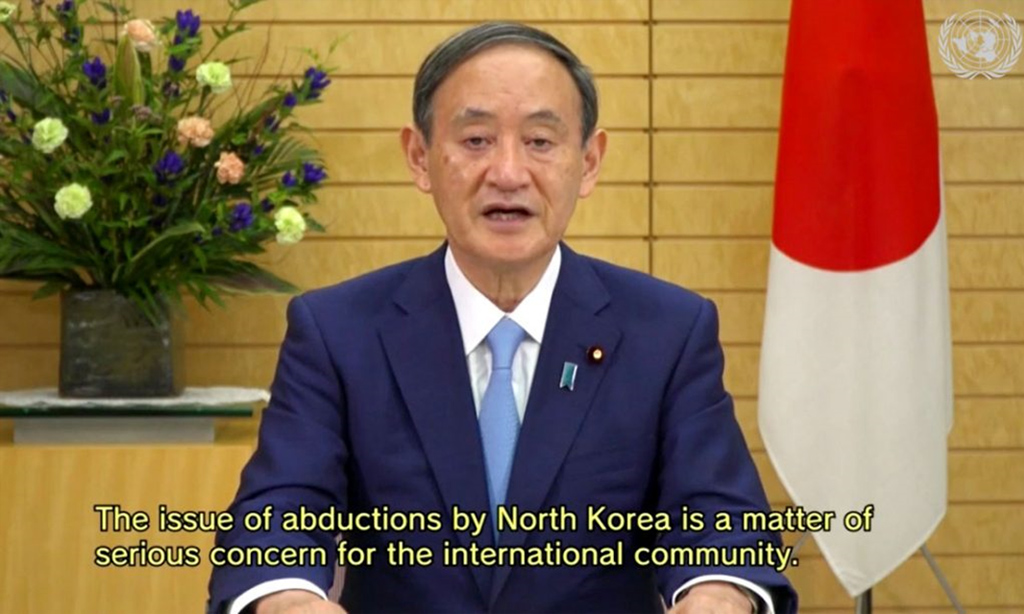 Nor is it just government leaders who care. Japanese of all ages, including children, share the sincere feelings over many years of family members who strongly want their dearest family members to return to Japan.
It comes from a foreign regime's acts of kidnapping another country's citizens as they go about their ordinary lives. To encourage factually based awareness of the issue, the Japanese government has sponsored a national essay contest on the topic of the abductions for junior and senior high school students for several years.
Divided into three categories, more than 4000 students submitted essays in Japanese or English, a new category, in 2020. Every submission is revealing of the impact of the abductions on the perspective of the nation, and especially the next generation.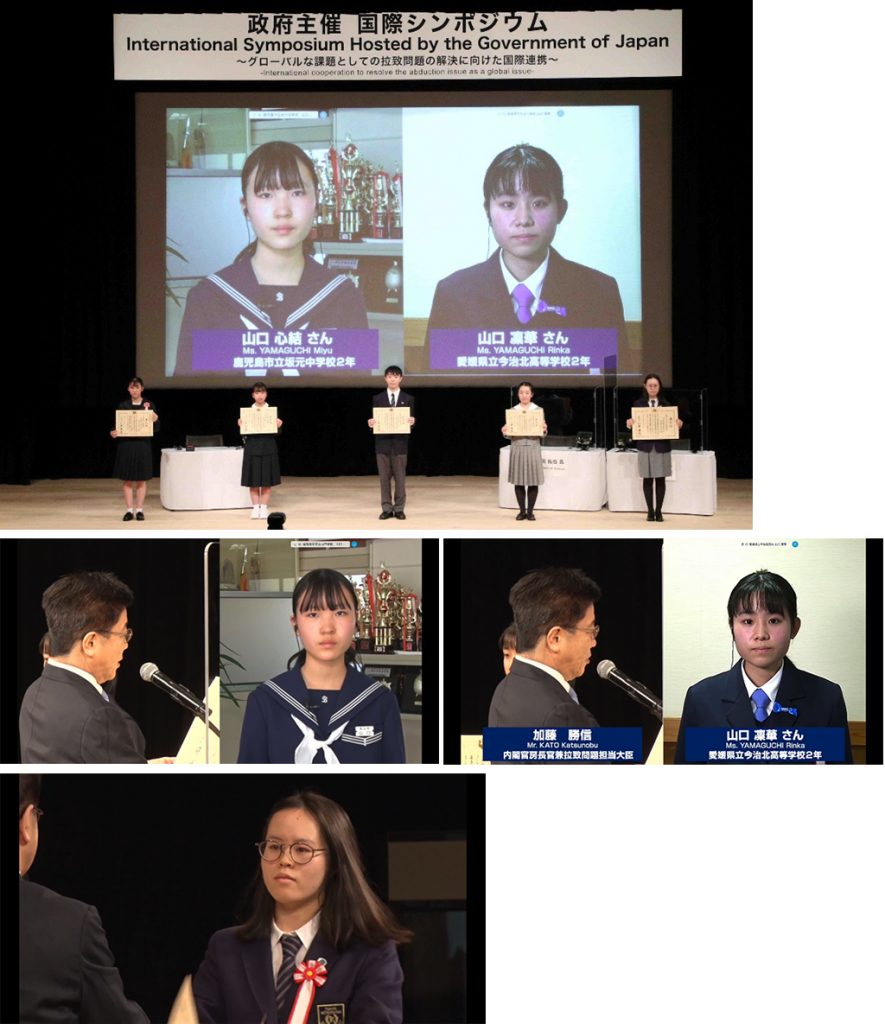 The award winners were invited to an "International Symposium: International cooperation to resolve the abductions issue as a global issue" sponsored by the Government of Japan and chaired by the Minister in Charge of the Abduction Issue, Chief Cabinet Secretary KATO Katsunobu on December 12, 2020. Winners in the First Prize were: YAMAGUCHI Miyu (Kagoshima Municipal Sakamoto Junior High School, 8th grade) as the Junior High School Category, YAMAGUCHI Rinka (Ehime Prefectural Imabari Kita High School, 11th grade) as the High School Category and HIRANO Eri (Tokyo Metropolitan Kokusai High School, 11th grade) as the English Essay Category. Their thoughts reveal why, even after the passage of more than 40 years, bringing home the abductees will continue to be a top national priority until the issue is resolved.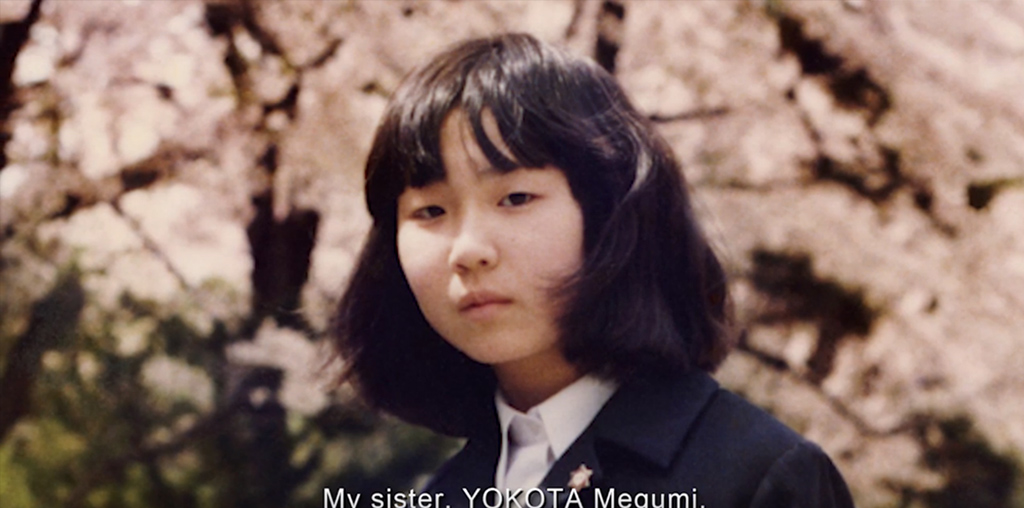 What If It Was Me?
"Unbelievable. That's what I thought. She was a junior high school student like me. She had precious family and friends like I do. She was surrounded by people who cherished her like I am. A casual conversation was what she enjoyed the most. All those were broken in an instant by those whose names she didn't even know," said YAMAGUCHI Miyu in her essay about YOKOTA Megumi's case.
A student the same age as Megumi when she was abducted, YAMAGUCHI Miyu gave voice on the relevance of the issue today in her vivid expressions upon visiting Niigata: "On the 28th of November [2020] I visited the site where Miss YOKOTA Megumi was abducted. I was surprised as I actually walked the path that Megumi was walking home after school. It was such an ordinary road, more than I had imagined. Winter in Niigata becomes dark early in the afternoon, and a cold wind teased through my body."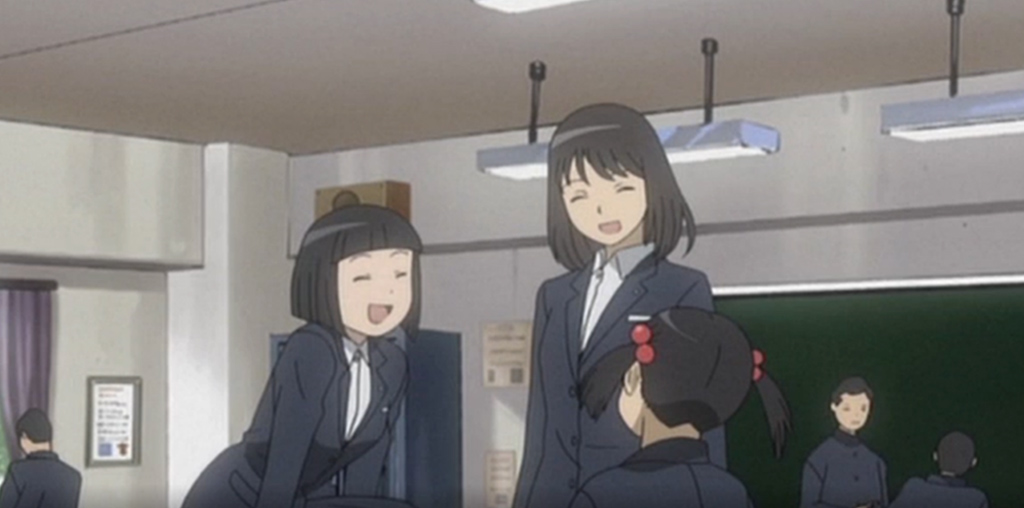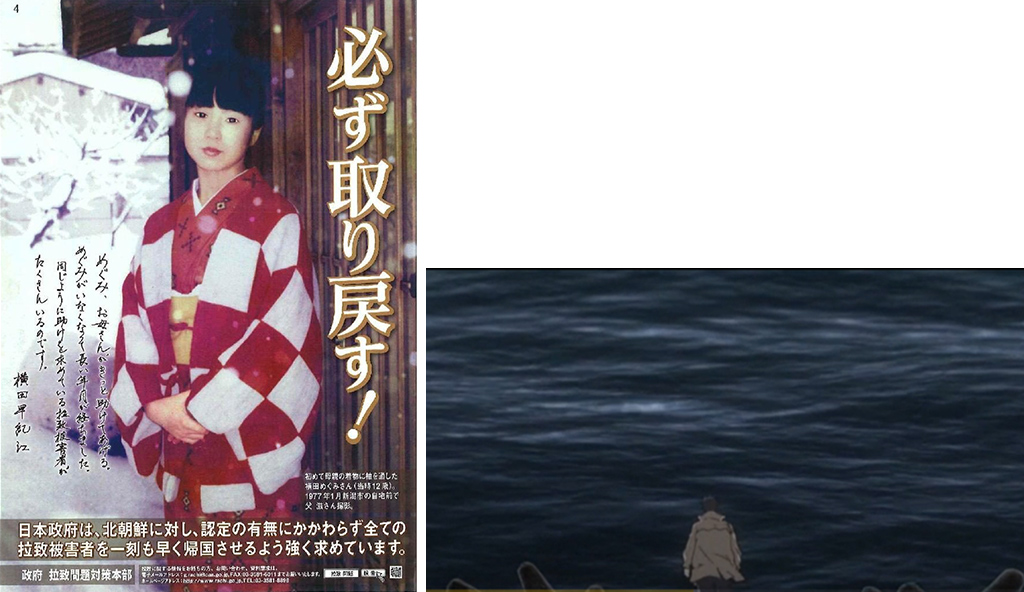 "I wasn't born to be abducted" is how YAMAGUCHI Rinka described the feelings she imagined Megumi would have – then and now, in her essay. She recounted her own visit to Niigata in November 2019, 41 years after Megumi's abduction.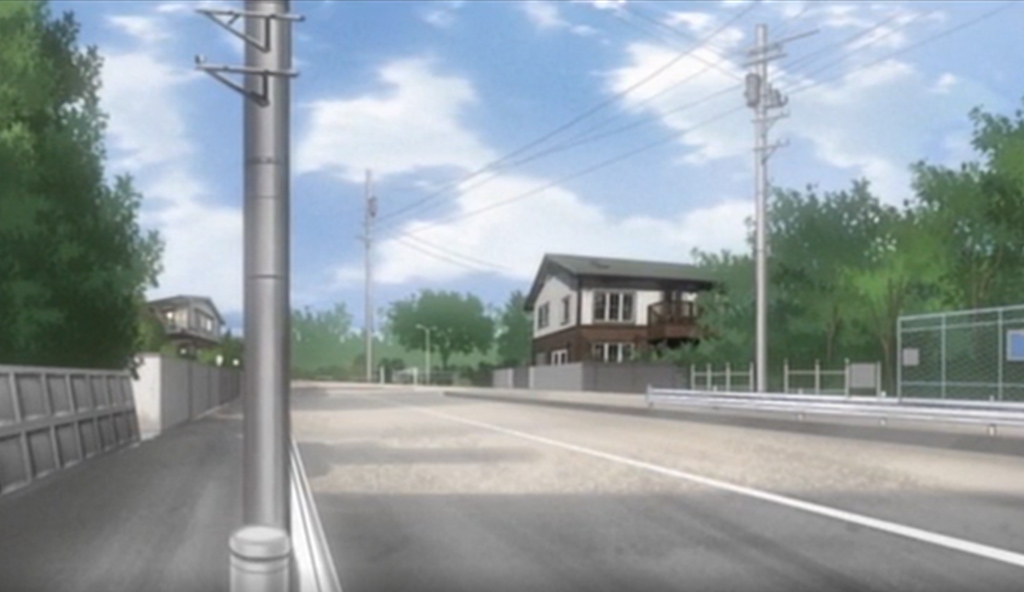 "The place looked like an ordinary cityscape with a quiet residential area. However, I found signboards standing there appealing for information about the abduction case, which evoked quite overwhelming feelings," she said.
"Seeing her high school and the site of her former residence, I tried to imagine what it would have been like if I were Megumi on the evening of the tragedy, wrote HIRANO Eri.
"Feeling terrified, I could not help but condemn North Korea for taking advantage of an innocent 13 year old girl." Then she observed, "North Korea took away Ms. Yokota's freedom and choices for her life. Even now, she has no freedom to meet with her mother and brothers."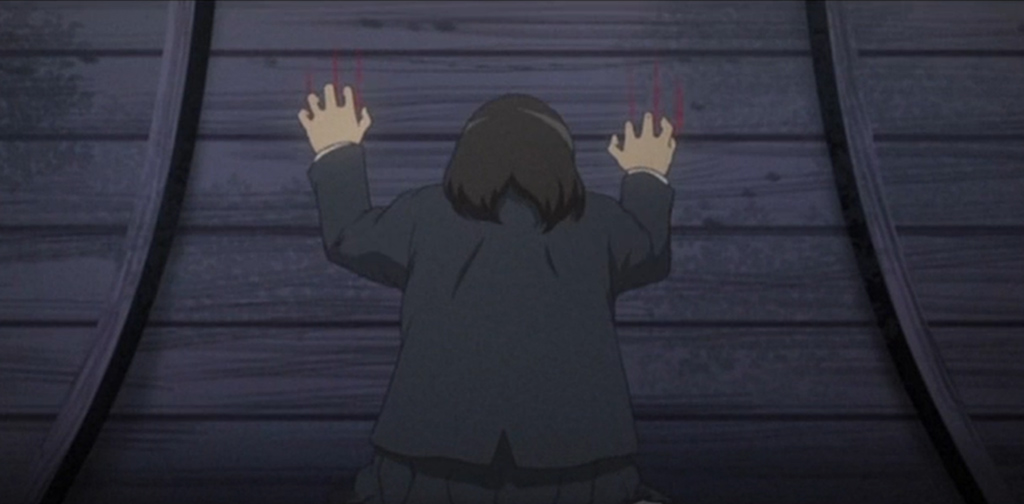 YAMAGUCHI Miyu added: "I was so frightened […] Anyone could have been abducted."
The Fate of Many Others
Indeed, Megumi was not alone. A few months earlier, in September 1977, KUME Yutaka of Tokyo accompanied an acquaintance to the Noto Peninsula in Ishikawa Prefecture, along the Sea of Japan further to the southwest of Niigata, where he was abducted and taken by boat to North Korea, according to an investigation by the National Police Agency. A month later, 29-year old MATSUMOTO Kyoko disappeared from another coastal town in Tottori, along the traditional San'in coastline of the Sea of Japan.
Beginning late the following spring the pace picked up. 28 year old TANAKA Minoru from Hyogo Prefecture in Western Japan disappeared in June 1978. His disappearance was quickly followed by the abduction of 22 year old TAGUCHI Yaeko who lived in the Tokyo region. North Korean agents viciously snatched her away from her 2 year old daughter and 1 year old son, shattering many more lives. Kyodo News Service published reports that she had been sighted in Pyongyang as recently as January 2011, supporting the family's belief that she is still alive in North Korea.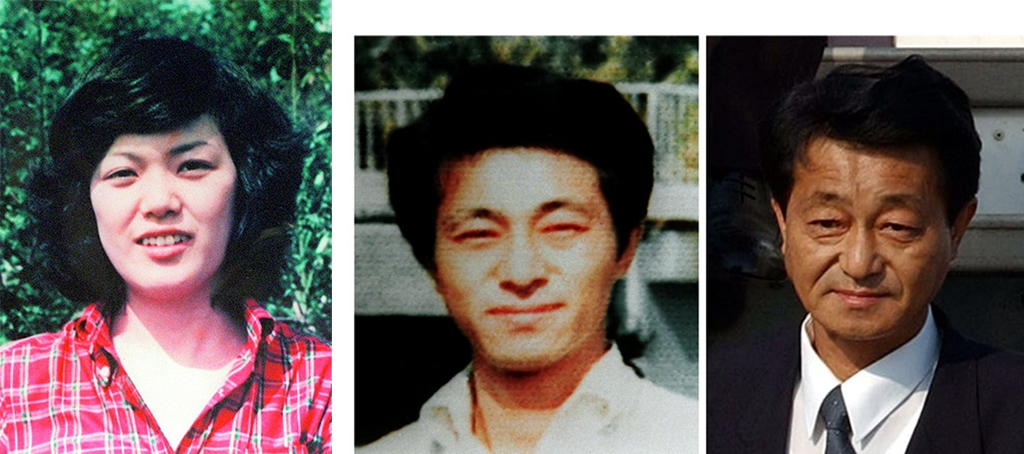 On July 7, 1978, CHIMURA Yasushi, and his fiancée, CHIMURA Fukie (maiden name Hamamoto), both 23, disappeared from another stretch of coastline while enjoying a seaside date near the town of Obama in Fukui Prefecture. They too were attacked by North Korean agents and forced into a nearby boat, it was later learned. Among the five,they were returned to Japan 25 years later in 2002, when North Korean strongman Kim Jong Il admitted the abductions to then-Prime Minister KOIZUMI Junichiro of Japan.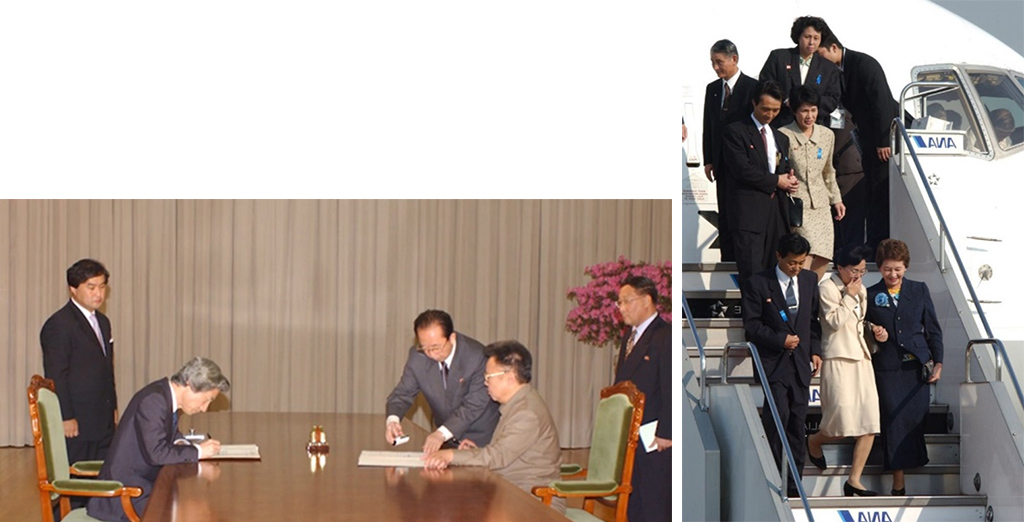 But let us return to Niigata.
Another couple, HASUIKE Kaoru, 20 years old at the time, and HASUIKE Yukiko (maiden name Okudo), 22, vanished on July 31, 1978 from Niigata Prefecture, where YOKOTA Megumi had been abducted nine months earlier. Like the Chimuras, Hasuike and his wife Yukiko were returned to Japan in 2002, along with SOGA Hitomi. While in North Korea they lived near Megumi and other victims and were able to help rebut North Korea's reported "deaths" of abductees who have yet to come home.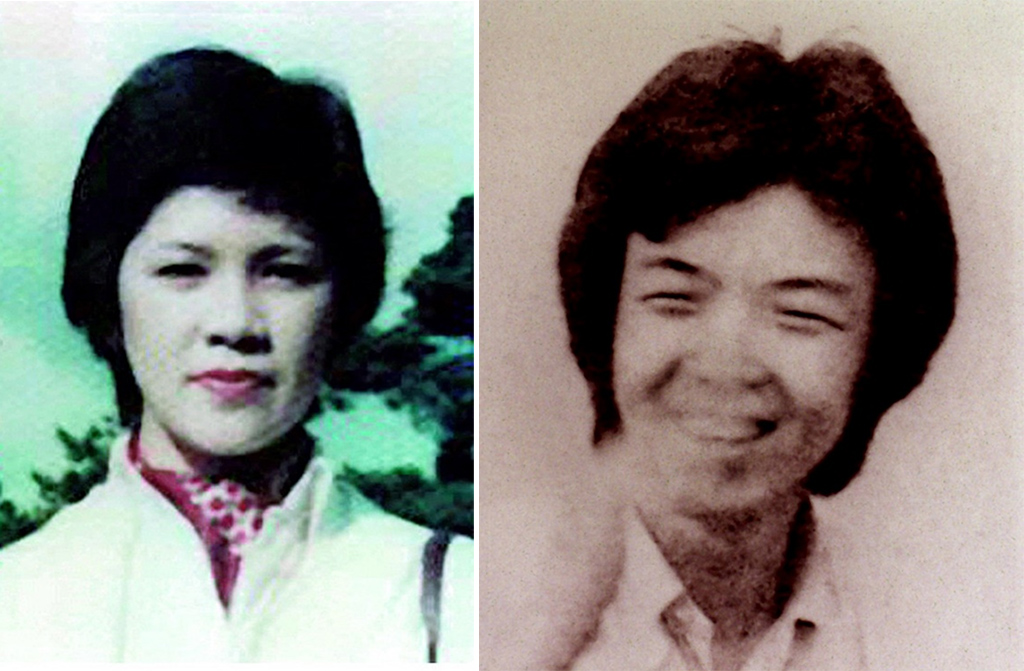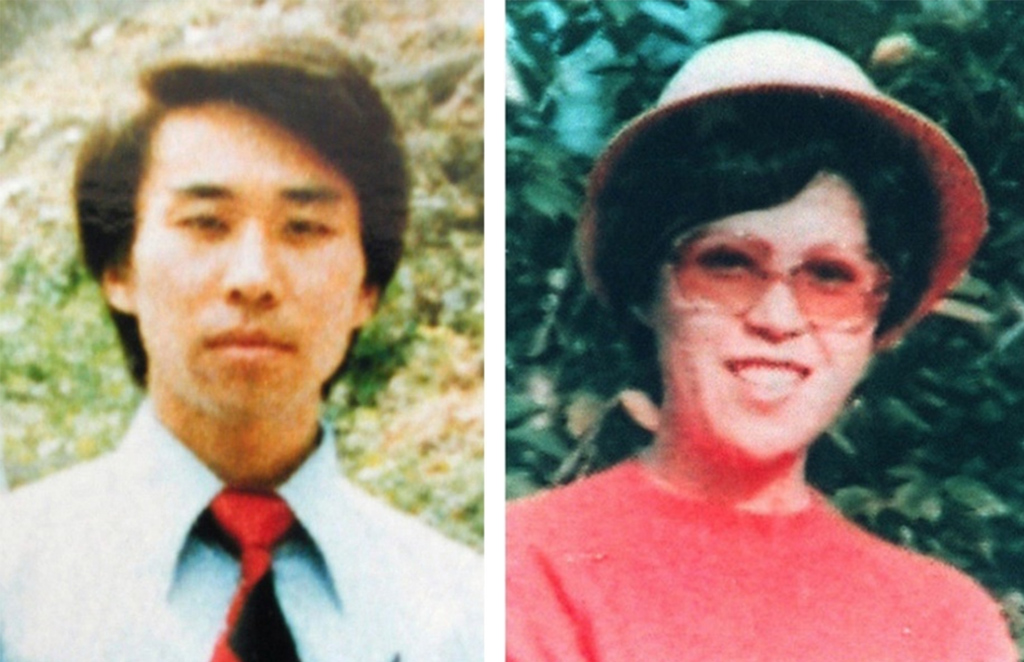 A young couple from Kagoshima in Western Japan went to the beach to watch the sunset on August 12, 1978. The romantic scene turned into a nightmare as they, too, were attacked by Pyongyang's agents, forced onto a North Korean boat and transported to that reclusive country. ICHIKAWA Shuichi was 23. His girlfriend, MASUMOTO Rumiko was 24. Pyongyang continues to block their return home.
On that same August 12, a mother and daughter were walking home from shopping on Sado Island, their hometown in Niigata Prefecture, when three men accosted, bound and gagged, then threw them into a black bag. They were carried to a small waiting boat, then a larger boat, and taken to the North. SOGA Hitomi, was allowed fresh air a day later, but has not seen her mother, SOGA Miyoshi since they were snatched. North Korea claims the mother never entered its territory, although the two were abducted together.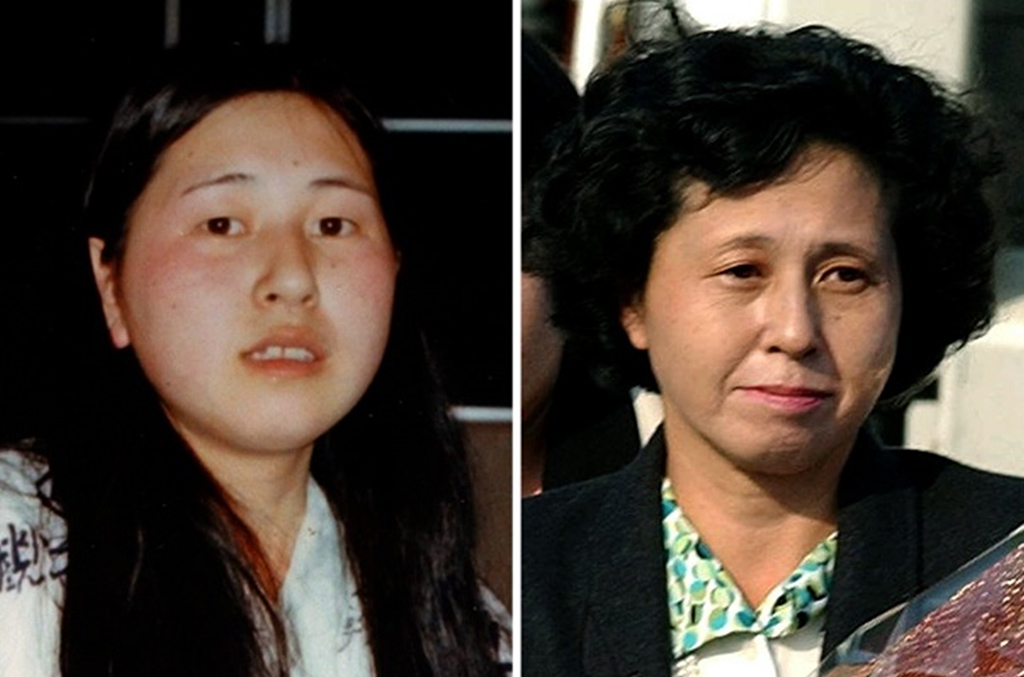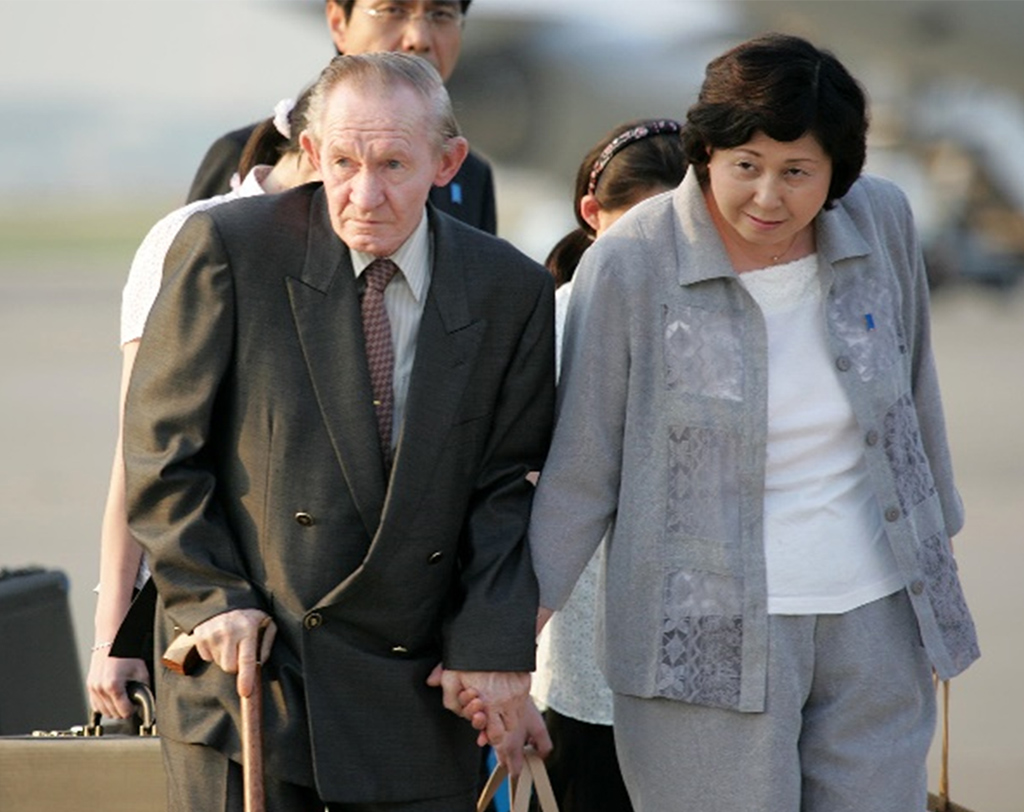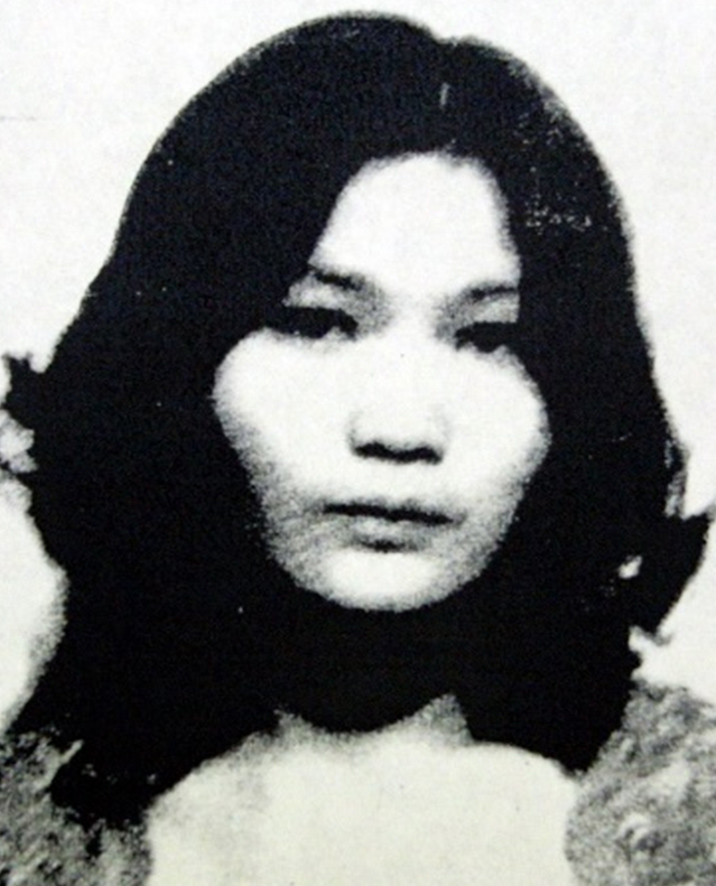 HARA Tadaaki was abducted in mid-June 1980 from Miyazaki Prefecture, another coastal area of Kyushu, in Western Japan. North Korea says he married fellow abductee TAGUCHI Yaeko.
Three more were in Europe at the time they were lured by North Korean agents, then abducted to North Korea. ISHIOKA Toru (22) and MATSUKI Kaoru (26) went missing in May 1980. Three years later, ARIMOTO Keiko (23) disappeared.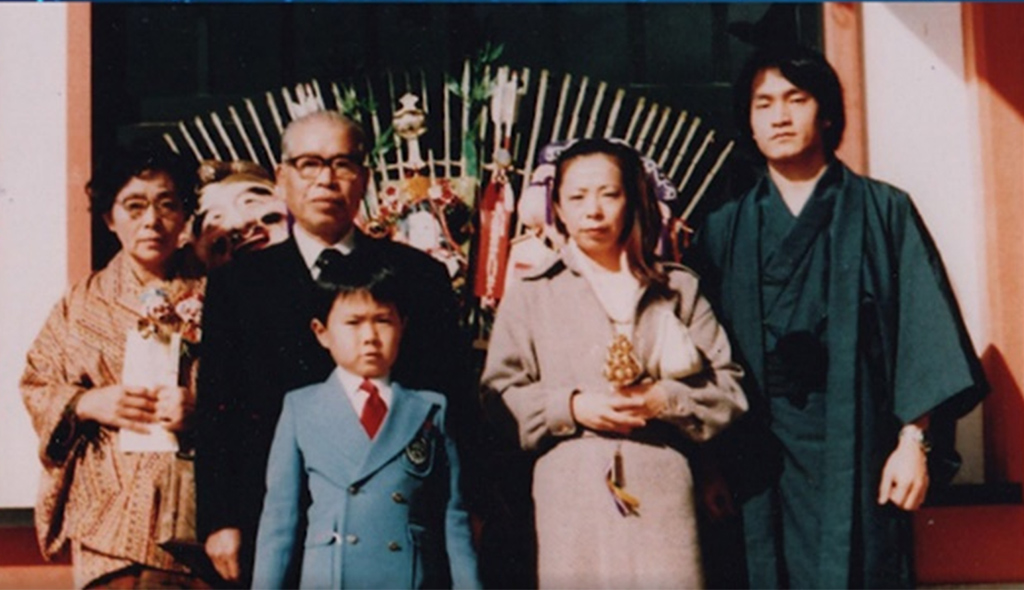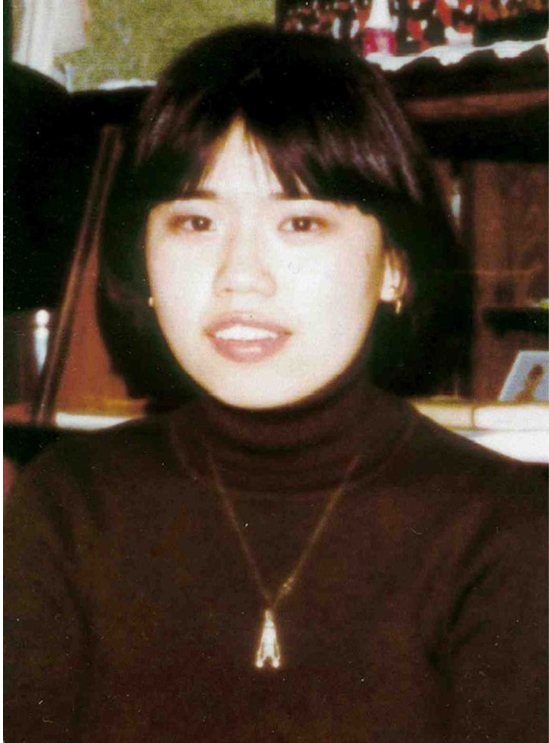 These are the confirmed abductions for which the government of Japan says it has sufficient evidence of the crime. Yet there were more–as many as 875 missing persons for which North Korean involvement cannot be ruled out are still under investigation by Japanese police. Among them, IMAI Yutaka disappeared on March 2, 1969, after saying he was going out to buy a button for his school uniform. He had just won a national high school technology competition and been selected valedictorian of his graduating class.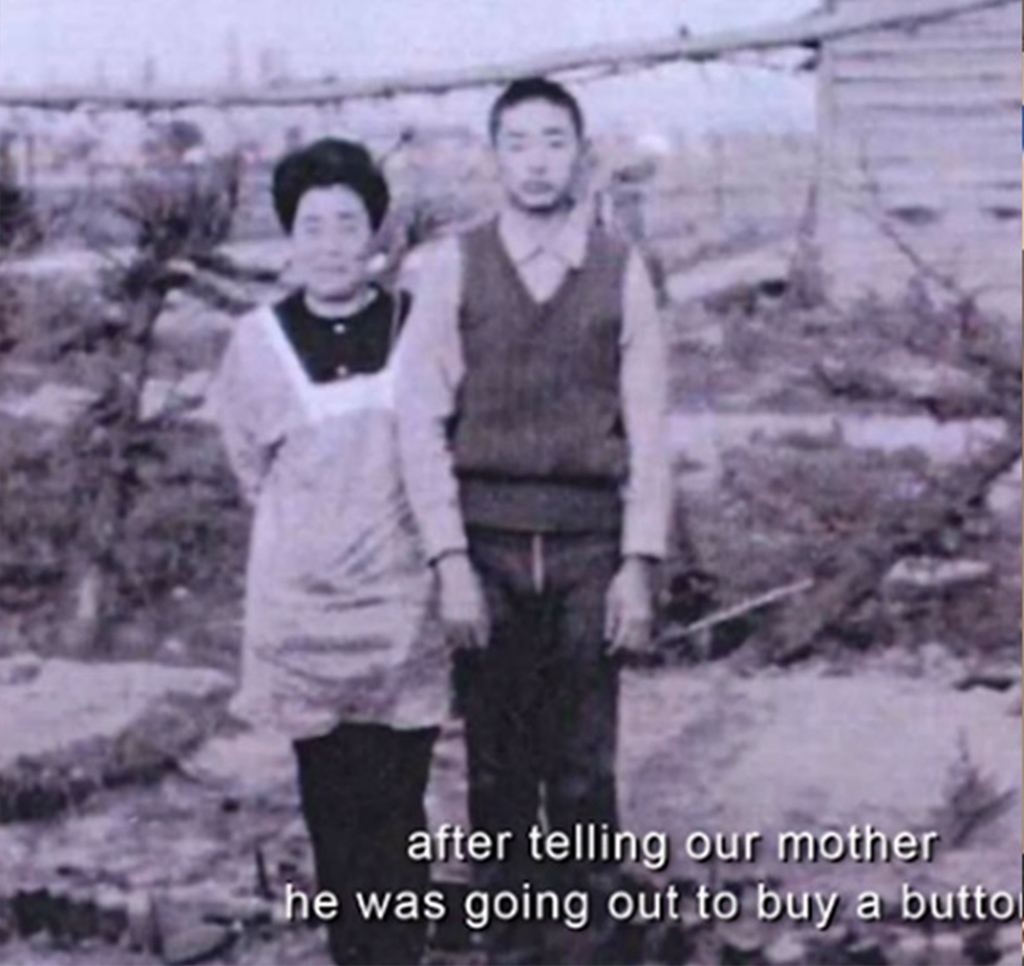 Indeed, there are victims from many other parts of the world. Thai victim Anocha Panchoi's disappearance was unresolved until she was identified in the background of a family photo of SOGA Hitomi taken in the North.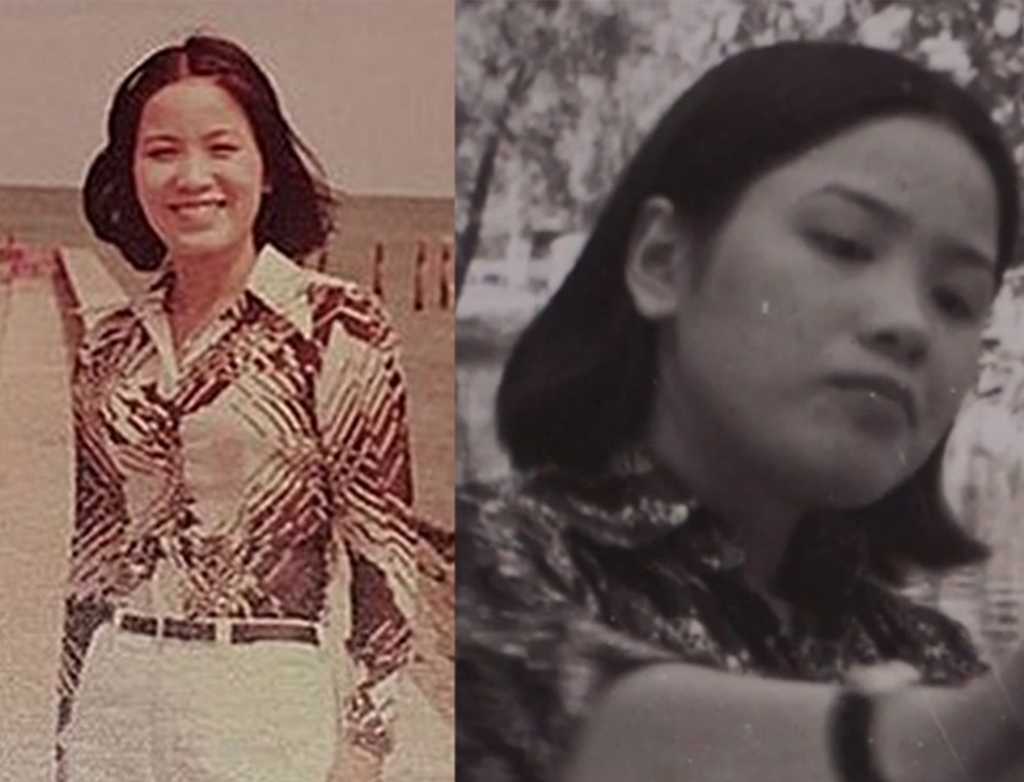 For each one, Japanese and non-Japanese, their lives before their abduction were so very ordinary―just like our lives now, until they were forced to North Korea and cut off from all communication with their loved ones.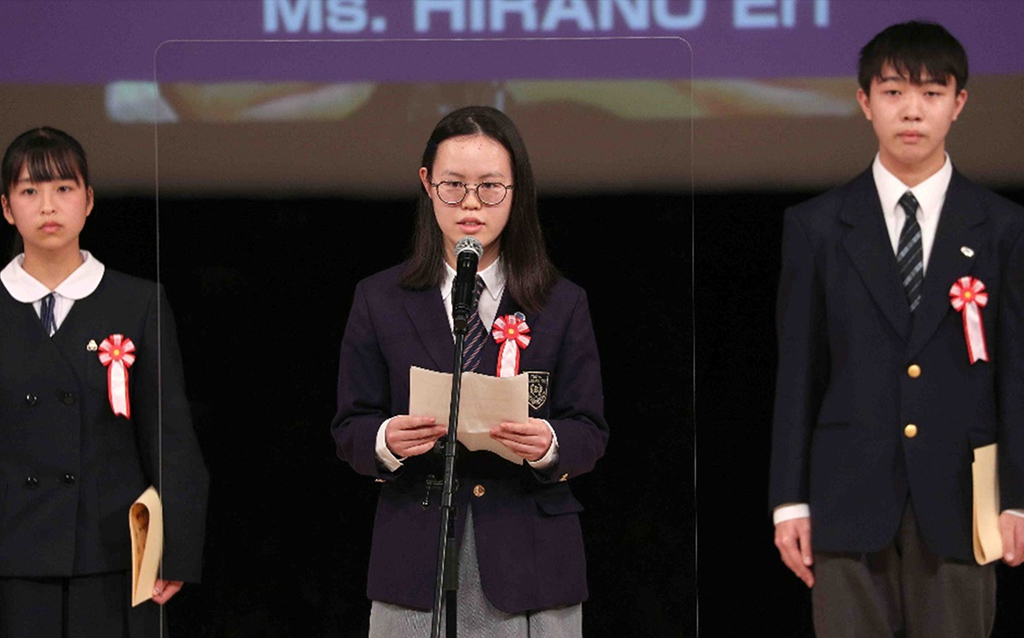 Motivating Us to Action
"It was very cold and windy when we visited Niigata at the coast where the ship carrying Megumi left for North Korea," said HIRANO Eri, the English essay First Prize winner. "High waves were constantly hitting the shore, which sounded to me like Megumi's scream for help, all the way from North Korea."
"At the same time, I thought about the victims. I thought about the fate of other victims, both Japanese and foreign nationals," declaring "We must resolve this global issue as soon as possible."
Eri's comment was thoughtful, and so were the suggestions that followed. Although the Japanese government has worked relentlessly to find a way to resolve the issue since North Korea admitted the abductions in 2002, fresh ideas from the next generation provide several hints and new energy for moving forward.
Acknowledging the situation as it stands now, Eri wrote, "Abduction is a deprivation of human rights and freedom, and it reflects Pyongyang's contempt toward humanity and the international community." Then she suggested, "In the absence of diplomatic ties between Japan and North Korea, I think that reinforcing coordination with the United States, China and South Korea, countries that can influence North Korea, is vital for pushing forward the issue. Recognizing the North Korean abduction as a 'global issue' and putting stronger international pressure on the country could force North Korean leader Kim Jong Un to resolve this human rights violation."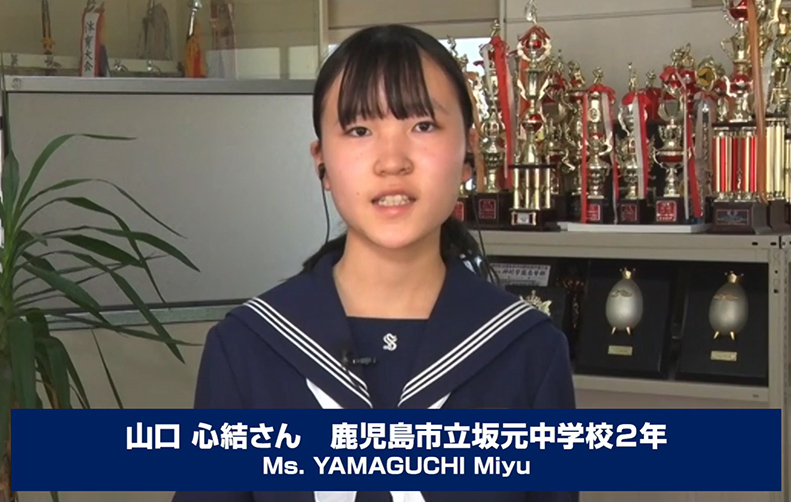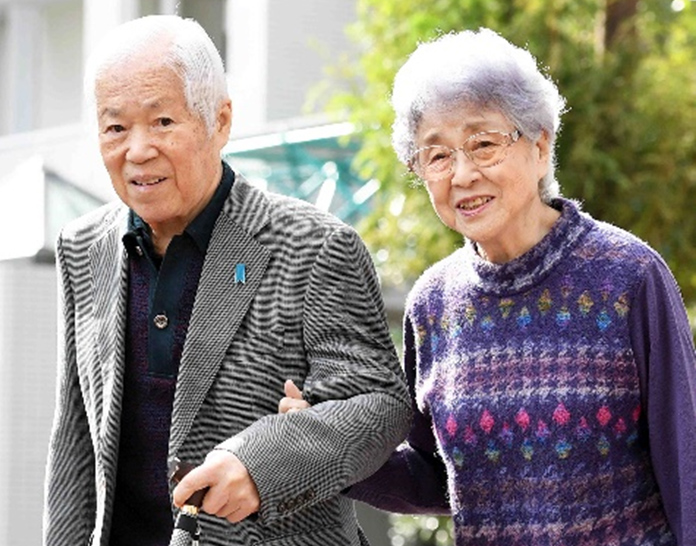 Showing Megumi Today's New Japan
"Mr. YOKOTA Shigeru who wanted to show today's 'new Japan' to Megumi, has passed away with his wish unfulfilled. No time is left," lamented YAMAGUCHI Miyu. "Could there be anything that a junior high school student like myself can do?" she asked, bringing a sense of reality to the subject, before going on to enumerate three specific suggestions for her generation.
"Firstly, to think harder and deeper myself by searching online or watching tv programs featuring this topic and I can learn […]. Second, to make more people aware of this. […] I actually taught my friend who did not know much about the abductions by North Korea and the friend shed tears of shock, just as we are doing right now.
"Third, to value and cherish the happiness of our daily lives." She noted, "The number of those robbed of freedom by abduction is not just one or two persons. All their families also continue to fight desperately as they suffer and struggle."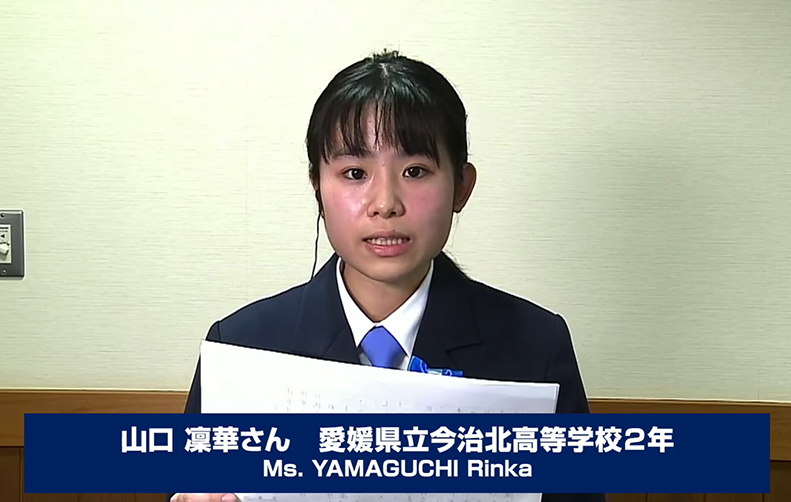 Their Freedom is in Our Hands
The title to YAMAGUCHI Rinka's essay caught the tenor of the essay contest participants best: "This is not someone else's problem to engage. Take the step to engage," she wrote, while emphasizing the immediacy of the need to resolve the abductions issue.
"The status quo that has caused so much pain hasn't changed a bit. Time passed mercilessly and the fear became a reality. […] Shigeru-san left this world without being able to renew his memories of 13-year old Megumi. I felt Shigeru-san's tears falling from my eyes. [He] is just one of the many families of abductees that have passed away without being able to enjoy the reunion."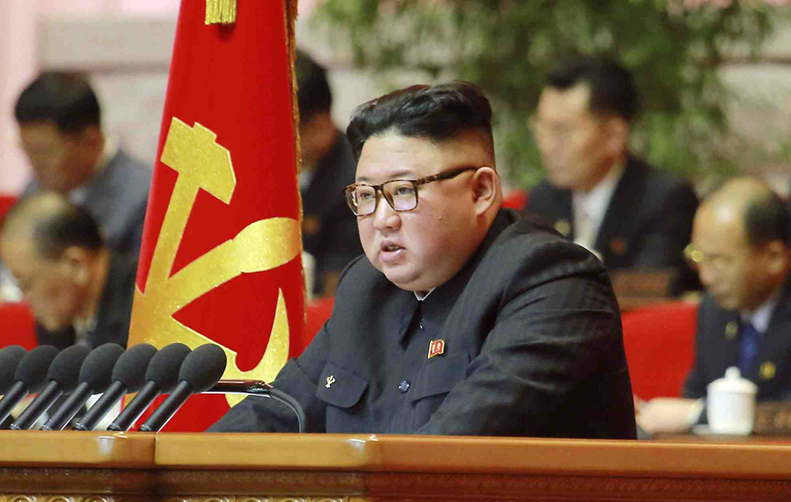 The Time is Now
"North Korean leader Kim Jong Un admitted that his economic development plans have failed as he opened the nation's first full ruling party congress in five years, state media reported Wednesday [January 6]" reported the Associated Press, adding, "In his speech, Kim described the present difficulties facing his government as 'the worst of all' and 'unprecedented,' according to KCNA."
The admission is consistent with the analysis of Japanese, South Korean and American experts addressing twin seminars on North Korean Human Rights issues, one on December 11 in a conference room at the Members' Office Building of the House of Councilors , and another the government sponsored seminar on December 12. The experts focused on the combination of disasters from floods, the COVID-19 pandemic and effects of international economic sanctions. Their conclusion: more than ever before, North Korea is suffering.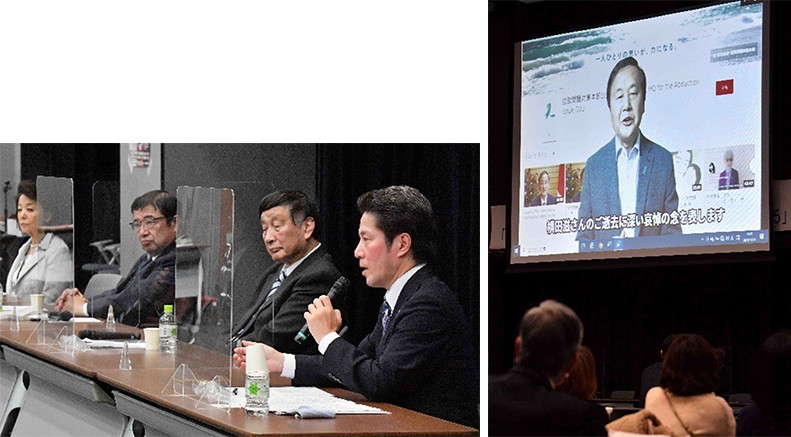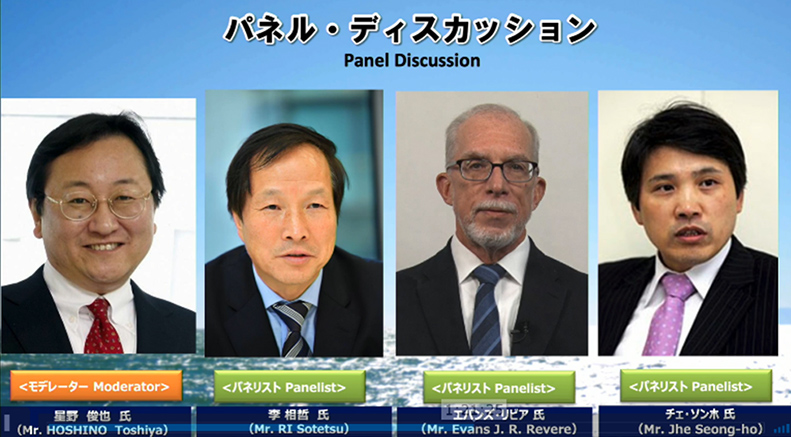 Representatives of the families of victims are anxious to move forward with this news. While appreciative of the government's many efforts inside Japan and with the global community, each noted there is no time left, and called for the Japanese government to more aggressively and proactively create its own opportunity.
Emphasizing that the government's efforts with global partners and the U.N., and continued U.S. designation of North Korea as a state sponsor of terrorism are important, YOKOTA Takuya pointed out, it is time for Japan to take advantage of the opportunities that exist now.

"We need to melt the ice and bring back Kim Jong Un to the table from the stubbornness that has become rather fixed," said IIZUKA Koichiro, son of TAGUCHI Yaeko, who was abducted when he was only one year old. "A few experts have briefed us that floods, COVID-19, and economic sanctions are causing a terrible crisis in North Korea. We don't have time. So, it is good to think about the way to reach a resolution beneficial for both sides."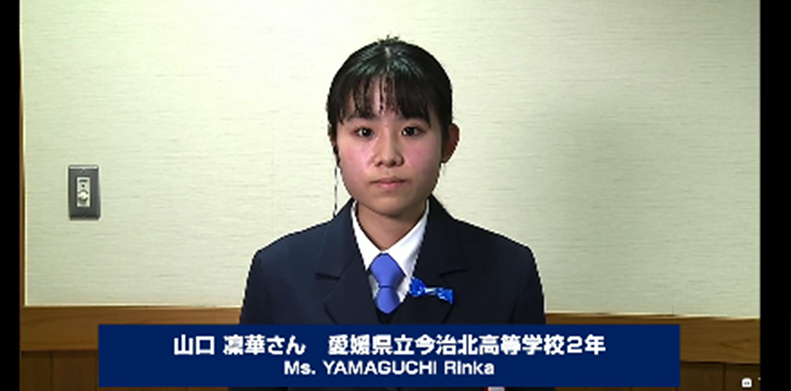 Speaking for the next generation, a First Prize winner YAMAGUCHI Rinka concluded, "We must create a world where people can feel safe and possess the human rights that are granted to all persons. We must achieve the release of all of the abductees at the soonest possible time so that they can go back home."
"After all," she added, "weren't we all born with freedom in our hands?"