Reflecting with the Refugees: Port of Kobe Christmas Performance with 40 Trumpet Ensemble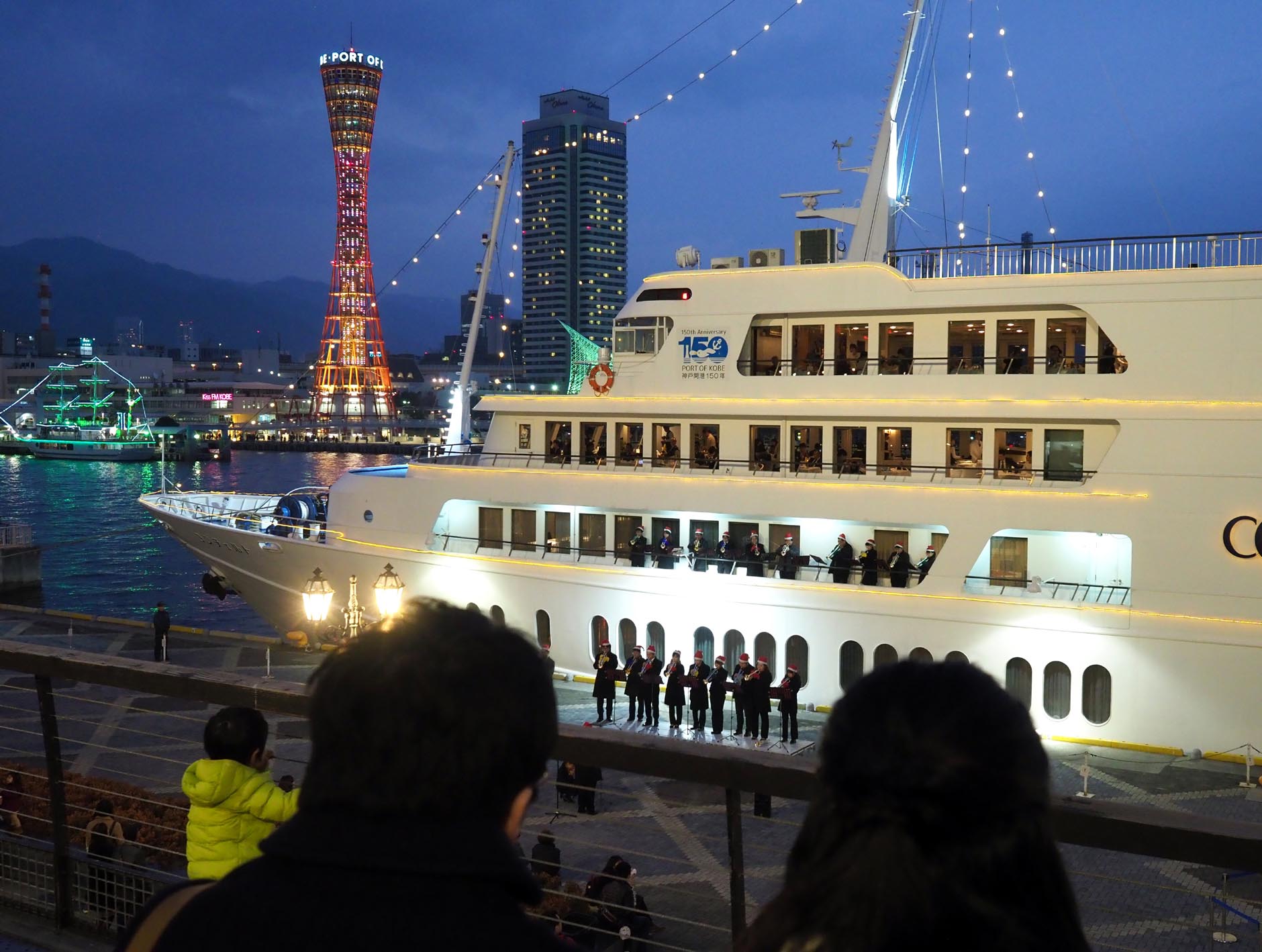 2017 commemorates 150 years of history since the Port of Kobe opened, which also marked the arrival of many refugees in Japan. On December 16th, a charity concert was held at Kobe Harborland (Chuo Ward, Kobe City) to support and reflect upon the status of refugees still being forced to leave their countries of origin. Beautiful songs, preformed by approximately 40 trumpeters, filled the air at the harbor.
The "Concerto" cruise ship at the Port of Kobe, operated by Kobe Cruiser hosted, was requested by an authorized Tokyo non-profit organization, "Association for Aid and Relief, Japan (AAR)".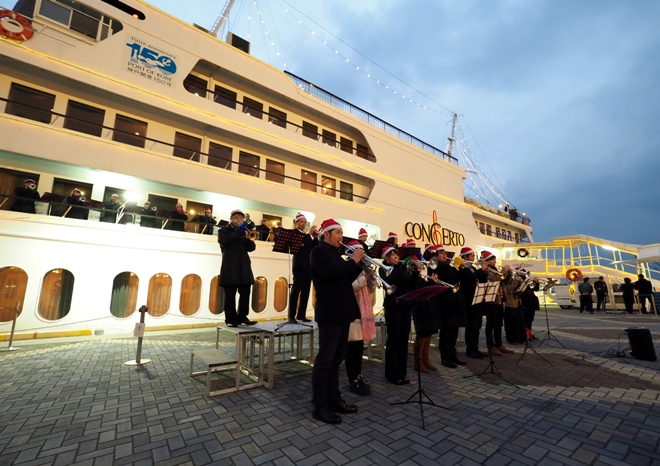 In the afternoon, approximately 40 professional and amateur trumpeters, gathered from all over the country, lined up on the quay where the cruise ship was anchored. They performed about 10 Christmas carols including: "Jingle Bells" and "O Christmas Tree". The concert continued onboard the cruise ship, which sailed out in the evening delighting the passengers.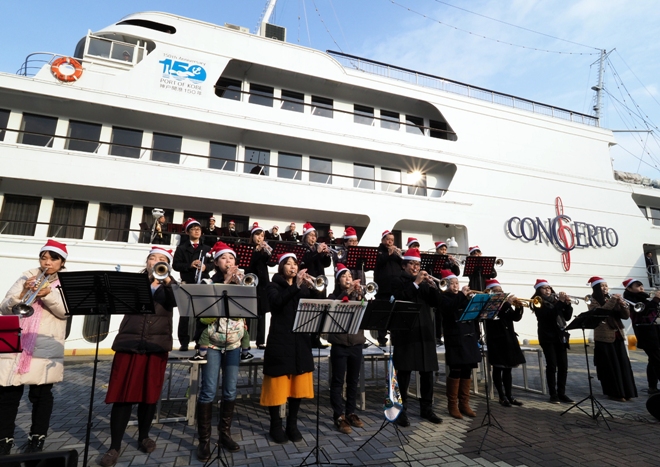 At the Port of Kobe, Jewish refugees escaped the persecution of Nazi Germany due to the actions of Chiune Sugihara, who issued transit visas known as "Visas for Life" during World War II. Likewise, about 40 years ago, people who escaped from Vietnam under the Communist rule would arrive on shore of Kobe and, therefore, the connection between the port city and refugees is quite deep.
There's plans for the proceeds of the concert to be donated to Syrian refugees, with a spokesperson from Kobe Cruiser saying, "It's only a little but we hope it be useful for them where they are."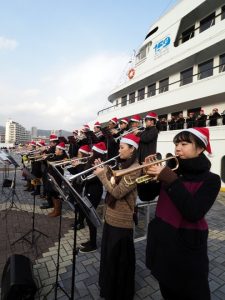 (Click here to read the original article in Japanese.)