Reopening the Abduction Case Files – Part Two: How North Korea Used Megumi as a Bargaining Tool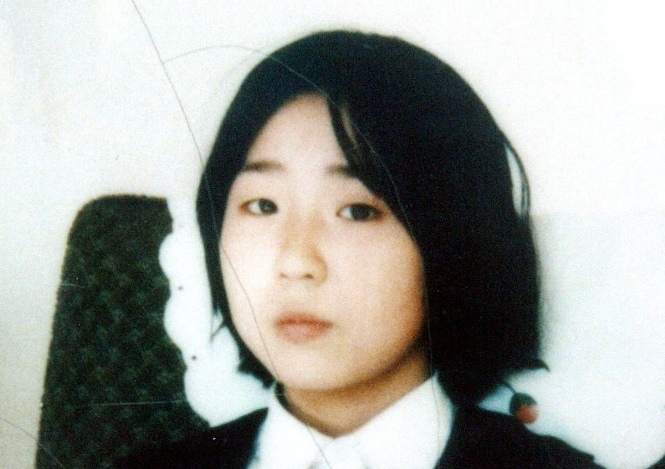 This article originally appeared in the Sankei Shimbun morning edition, September 1, 2012. All ages and dates are counted from that date.
Megumi Yokota, who was abducted by North Korean agents as she was coming home after middle school badminton practice, is representative of North Korea's abduction victims. If her case is brought to a conclusion, the Japanese public's interest may wane in the abduction issue in general. So why has North Korea narrowed its sights on Megumi?
Until 1994, when North Korea claimed that she had "died," Megumi had been living at an invitation center along with other abductees who have since returned home to Japan. The returned abductees confirm that Megumi, who had always talked of wanting to go back to Japan, had become psychologically worn down and was admitted into the No. X clinic in Pyongyang. But they have no idea what happened to her after she checked in.
In 2002, Megumi's daughter, Kim Hye-gyong, made a curious comment to a Japanese government official: "One day, Mom was carried off to the hospital and admitted. I went to see her many times. I had thought it was strange that Mom did not come back from the hospital. That's when Dad told me that Mom had died," suggesting the possibility that Hye-gyong herself has not confirmed Megumi's "death."
♦ ♦ ♦
At a hotel in downtown Tokyo, five abductees, who just days earlier had returned home to Japan after being detained in North Korea, met with the family members of abductees whom the North had claimed were "dead." The returned abductees were split into three groups and met with the family members separately, in three different rooms. Families came in, one family at a time, to listen to what the returnees had to say.
"Megumi was a beautiful woman. I visited her when her baby was born, and she was so happy." "Megumi told me that she had bought a sewing machine, but didn't know how to use it and wanted me to teach her." The returnees spoke in detail, about the community in which they lived and about Megumi's room arrangements at the invitation house. Megumi's mother, Sakie, recalls the strange feeling she had listening to the returnees. "They all said exactly the same things. So much so that I was struck that they were able to remember everything down to the date something happened."
On the other hand, when meeting with the family members of other abductees claimed by the North to have "died," the five returnees said almost nothing, simply repeating, "I don't know anything about it," and "I am so sorry that we came back but they didn't."
♦ ♦ ♦
This was how North Korea had planned it. And their plan stay intact even when the five returnees, who had come back to see their hometowns intending only a "temporary return," were unexpectedly granted permanent residency by the Japanese government.
After their residency was granted, Kim Hye-gyong immediately granted an interview to a Japanese television station where she pleaded with Megumi's father and mother, Shigeru and Sakie, "Why won't you come here?" Shigeru was shaken. The entire family had a meeting soon after to discuss the question of whether to visit North Korea.
During that meeting, a returned abductee delivered a message: "It is dangerous to go to North Korea. We were given a mission when we came to Japan. One part of that mission was to bring Mr. and Mrs. Yokota to North Korea. It seems they are preparing something, so you must be extremely cautious."
The abductees had been instructed before their return to Japan to stick to the message on Megumi's status: "We don't care if you tell them what you know about Megumi Yokota. Say that you heard a rumor that she was dead. But don't say anything at all about anyone else," thus planting the rumor that Megumi had "died," but leaving the definite answer ambiguous.
Sakie says, "If we were to go to North Korea and meet Hye-gyong and have her tell us, 'My mother has died. Here are her remains', then that would be broadcast around the world, even if it weren't true. The abduction issue would end at that moment."
Megumi's parents didn't go to North Korea, and Pyongyang's plan fell apart.