Rugby World Cup 2019: Japan Wins Opener against Russia With Matsushima's Hat Trick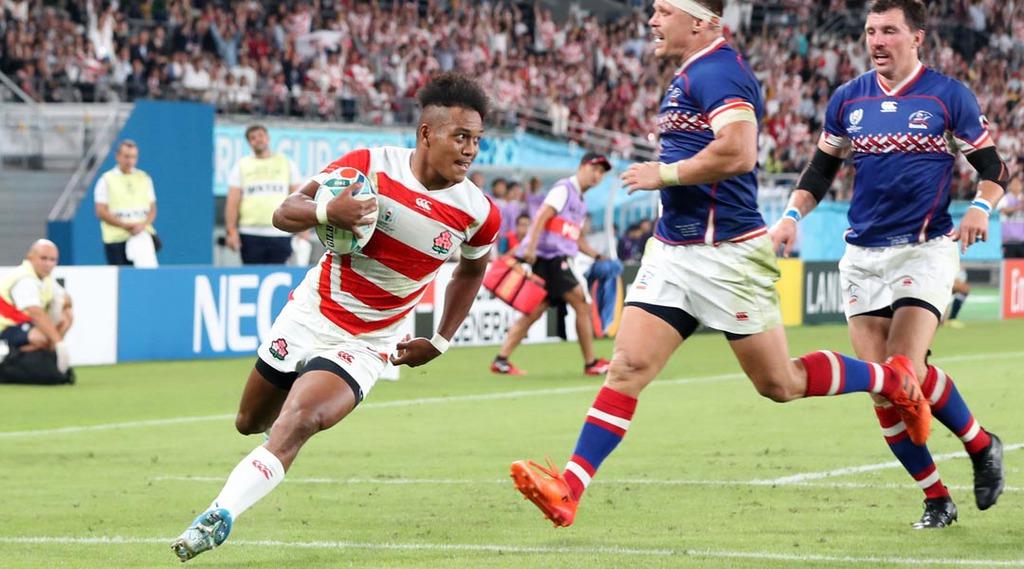 After an enthusiastic buildup, the Rugby World Cup 2019 finally opened on Friday night, September 20, with its first match in Pool A, where the host nation Japan (10th rank) took on Russia (20th rank).
The result was a convincing 30-10 victory for the Brave Blossoms at Tokyo Stadium (Ajinomoto Stadium).
While the final score may have been convincing, the Japanese national team couldn't hide their nervousness. And it was evident in their play from the kick-off. Careless mistakes and poor control of possession allowed Russia to get on the scoreboard in the opening four minutes of play.
Coming off a heavy 41- 7 loss against South Africa earlier in the month, this horrific start to Japan's 2019 World Cup campaign was a hit on their confidence. However, the fight was still there and morale was not lost as William Tupou redeemed himself from the early error. That led to Matsushima's first try.
There was a sigh of relief from the hometown crowd and the opening match tension somehow was soothed. The Brave Blossoms would take control of the first half with another Matsushima try, giving them a 12- 7 lead into the half time.
The second half saw a more disciplined team play from Japan, and also a display of individual skill by Pieter Labuschagne who scored Japan's third try from a defensive strip into a 40m run.
Kotaro Matsushima (Suntory Sungoliaths) contributed immensely, scoring three out the four tries by Japan. The hat trick was the first by a Japanese player at a World Cup, also earning Matsushima Man-of-the-Match honors.
This is a big step in moving up to the round of 8. The Brave Blossoms play world 1st-ranked team Ireland next on Saturday, September 28.
The win put a lot of confidence in Matsushima. In an interview after the match, Matsushima expressed, "We're going to continue to do our best and win the next game."
Matsushima's hat-trick secured Japan a bonus point.
Look for JAPAN Forward's coverage of the Rugby World Cup 2019 on these pages.
Author: Galileo Ferrari