Ryan Reynolds Takes on the Role of Pikachu in New Warner Bros Live Action Adaptation 'Pokémon Detective Pikachu'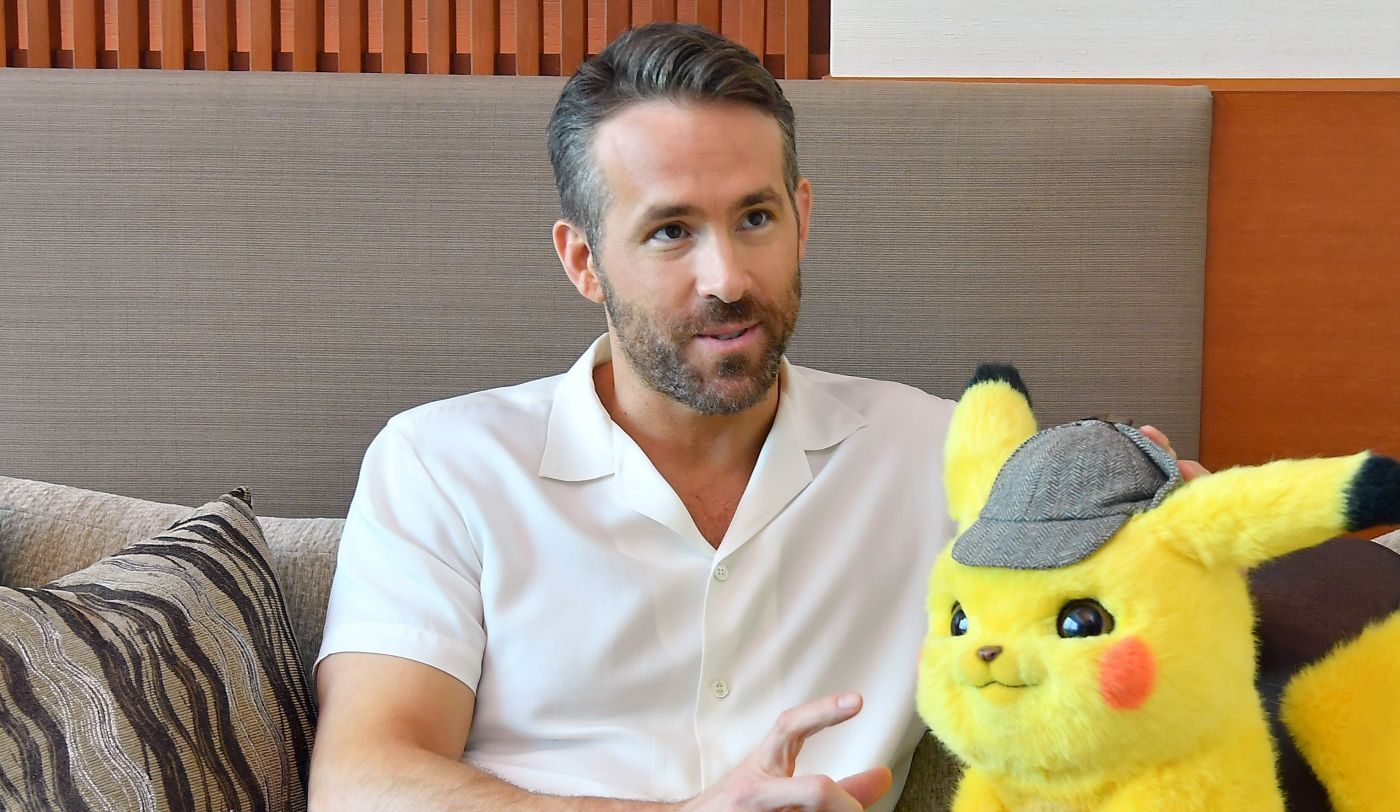 The popular Japanese character Pikachu has been made into a new Warner Brothers live action movie, Pokémon Detective Pikachu, directed by Rob Letterman. In the story, a man's father has mysteriously disappeared, and it is Pikachu who joins him in his search.
It is a mystery film with a twist. Not only can Pikachu talk, he is actually an old man inside.
The father of Tim (Justice Smith) has mysteriously disappeared. He wants to start a search to find him, but his colleague and detective Hideo Yoshida (Ken Watanabe) refuses, believing Tim's father is no longer alive. Suddenly, Pikachu (voiced by Ryan Reynolds) appears, declaring himself to be his father's former police partner. He urges Tim to search for his father, convinced he is still alive.
"I'm a bit different from the Japanese image of Pikachu," Reynolds, 42, said with pride. "I was lucky enough to be able to test my imaginative powers to my heart's content."
Pikachu is one of the characters from the popular Pokemon (Pocket Monsters) games and anime series. Other characters, such as Kodak and Purin, have been adapted for the movie using CGI (computer generated imagery).
Life-like Pokemon
In Japanese anime, Pikachu normally doesn't say much more than "Pika Pika." But, as Reynolds explained, chuckling, "He can talk properly this time. And, he's an old man on the inside."
With some hilarious lines, such as "Give us some of the strong stuff, lass" when ordering coffee in a restaurant, his rough, old man's voice attracts laughter from cinema goers.
"The truth is I was never really that into Pokemon," Reynolds admitted, revealing that the reason he accepted the role was because his four-year-old daughter (with his wife, Hollywood actress Blake Lively, 31) is a huge fan. "I guess I wanted to make my family happy" he added, grinning.
So what's the reason for the worldwide success of Pokemon video games and anime? "It teaches people about multiculturalism," Reynolds explained.
He added: "The humans choose Pokemon from the many out there that they can get along with and live alongside. The concept that different people have different ways of thinking is something that is easily relatable."
A Pokemon for All to Enjoy
This CG Pikachu has been created by digitizing Reynolds' movements and facial expressions. "It was surreal to see Pikachu imitating my unintentional actions," said the actor.
Although Reynolds loves improvised acting, "When I got really into it, I would start using 'uneducated words' and had to go back and re-record some scenes again. But it's important, because children are our target audience, and this is the first time I've done a children's film," he added with a cheeky smile.
Expectations of Japanese Pokemon fans are high. "These Pokemon look like they could exist in this world in the present day. This is a movie that even Japan, the country that created Pokemon, can enjoy," said Reynolds, adding to the feeling on anticipation of the fans.
The movie is currently showing across TOHO cinemas nationwide — from Tokyo's Hibiya to Osaka's Umeda.
(Click here to read this article in Japanese.)
Author: Takakuni Takahashi, The Sankei Shimbun
Photographer: Ikue Mio, Photojournalism Bureau, The Sankei Shimbun
(This article was translated by Sara Doel)