Samurai Artist Tetsuro Shimaguchi to Receive International Cultural Prize in Italy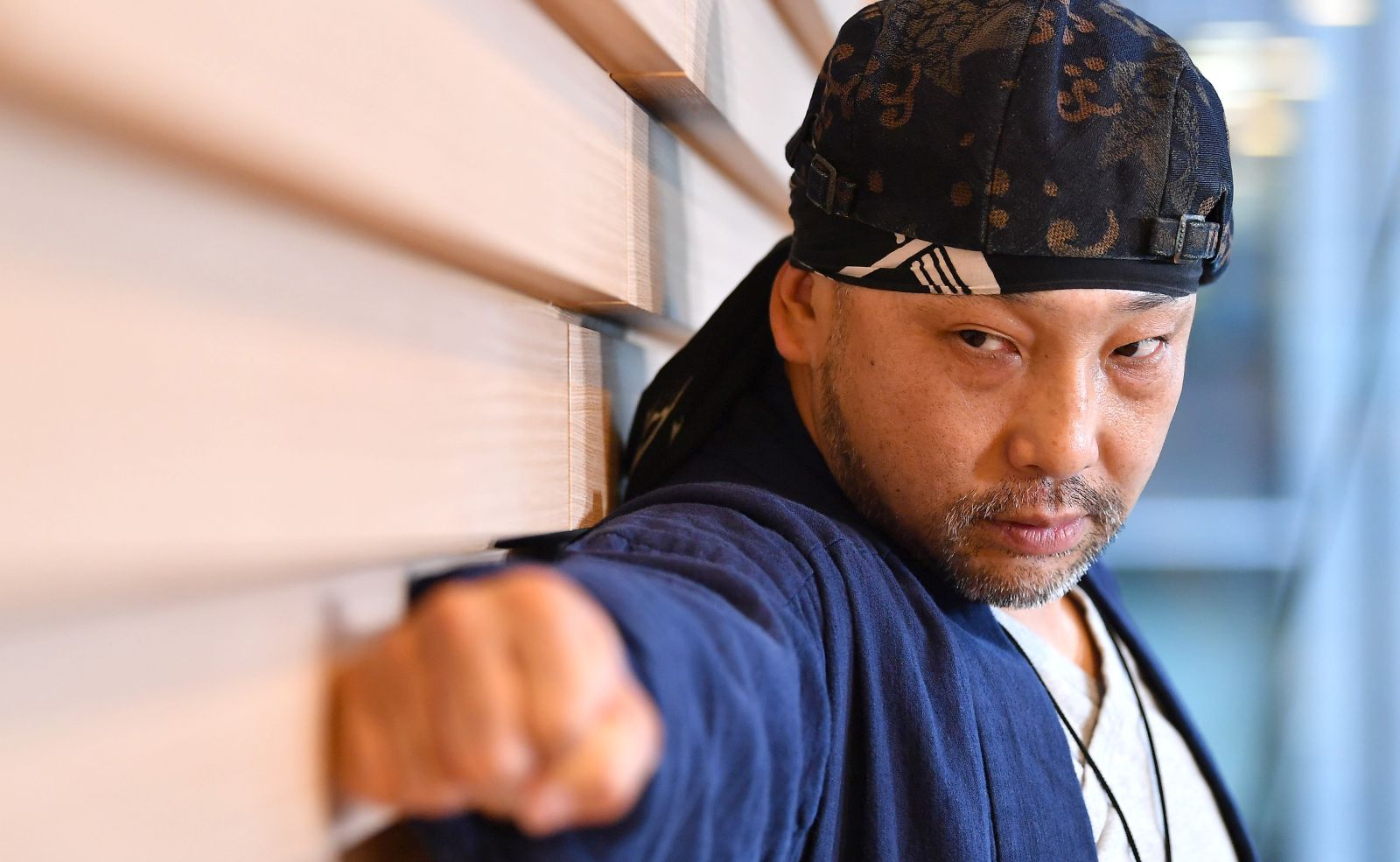 The samurai artist Tetsuro Shimaguchi is set to receive the "Premio Consonanze: I Protagonisti della Creatività" award in Florence, Italy, on Wednesday, October 31 at 21.00 local time.
The prize is awarded to artists who carry out a vision and a creative project while having an impact on Tuscan and other Italian territory.
This is the first time someone from Asia will receive the award since it was instituted in 2012.
The award will be presented to Shimaguchi at the historical venue of Officina Farmaceutica-Profumo Santa Maria Novella in Florence.
Nicoletta Arbusti, president of the association, explained the reason for awarding the prize to Shimaguchi:
The maestro has a collaboration, and friendly relationship, with the city of Florence, Tuscany, and Italy. He has many friends here and he is held in high esteem for his capability and professionalism. Of course, if this award were to help Mr. Shimaguchi open doors for the cultural exchange and further understanding with Japan, we would be very happy for this development.
He is also recognized for inventing the art of Kengido, a mélange of samurai-based martial and performing arts.
How the Journey Started
Sitting down with JAPAN Forward before leaving for the ceremony in Italy, Shimaguchi appeared star-struck that he is receiving this award. Humbly bowing his head, he said: "It hasn't sunk in yet that I won the award. But in everyday life I have no other choice but to do the best I can, so I am just going to continue doing what I have done until now."
Wearing a sporty flat cap with a black and white bandana visible underneath, a modern haori (kimono jacket), and sneakers, he has a style that encapsulates the globe-trotting metropolitan career of the samurai performer.
So how did this journey start?
"I first started the company Kamui in 1989. But, at the time, even in historical plays, there was not really anyone who was a samurai performer. So, essentially, we didn't have work here in Japan," he said.
From that realization came the decision to go to the United States and try their luck there. He said, laughing, "We would perform on the streets, we got arrested by the police."
Then, one day, there was a meeting with Quentin Tarantino, which changed everything.
"Tarantino was strolling down the streets of Santa Monica with his girlfriend at the time, and watched our performance like a normal customer. But one of my colleagues was awestruck and told me, 'Isn't that Quentin?'" he recalled.
The 'Kill Bill' Break
From there, fast-forward to five years later, when Tarantino came to Japan to film Kill Bill (2003). He decided to enlist the help of Tetsuro Shimaguchi to train the actors in the movements of the many samurai scenes in the film.
"If a film director likes your performance, it doesn't matter who you are, he will cast you," explained the samurai performer. "When he saw my performance, he told me that he had the part of 'Miki' in his film, and no matter what he wanted me to play the part."
From there, partially as samurai trainer and partially as an actor, he rubbed shoulders with Lucy Liu, Uma Thurman, and many more. He added happily: "I was particularly close with Lucy Liu. We would go bowling on weekends. I have great memories of that period."
With the Kill Bill experience in acting as a sort of passport to the world, Shimaguchi has travelled all around the globe pursuing various projects.
He has established dojos all over the world where he teaches Kengido. His dojos' locations in Europe include Florence, Warsaw, Vilnius, and Prague.
He divides his time between teaching and performances in some of the most impressive venues around the world. He performed in 2010 at the 300-year-old-venue, La Pergola Theatre in Florence, as well as at the Hermitage Museum in St. Petersburg (2015) and the Armani Hotel in Abu Dhabi (2016).
Project: Showcase Japanese Culture
Shimaguchi doesn't hide the fact that there were bumps along the road. Reflecting on his nearly 30 years of legacy, he told us: "People would ask, what are you doing? But I was lucky that I found something that made me happy. So, by meeting people along the way, I got their support. Even when I thought it wouldn't happen, doors opened."
In terms of his dream, he told us that he was always someone who liked Japanese culture: "I believe that people should be more aware of their culture. Therefore, my dream would be to gather artists of Japanese culture and do a world tour to showcase Japanese culture around the world."
The fact that this humble and soft-spoken samurai performer has managed to become recognized on the other side of the world is a testament to what people can achieve when they dare to dream big.
The Kamui samurai group is set to perform on November 2 and 3 in Madrid, alongside Mika Kobayashi, a singer-songwriter who is famous for singing the opening song for Attack on Titan (anime film, 2015).
With "Premio Consonanze" recognizing Tetsuro Shimaguchi's career, one can only guess where else this samurai will head in the future.
Author: Arielle Busetto