Sea Otter 'Riro' Dunks the Ball in Support of Japan National Team at the Basketball World Cup
The sea otter accomplished the feat with nifty underwater footwork, demonstrating that humans aren't the only special species who can dunk a basketball.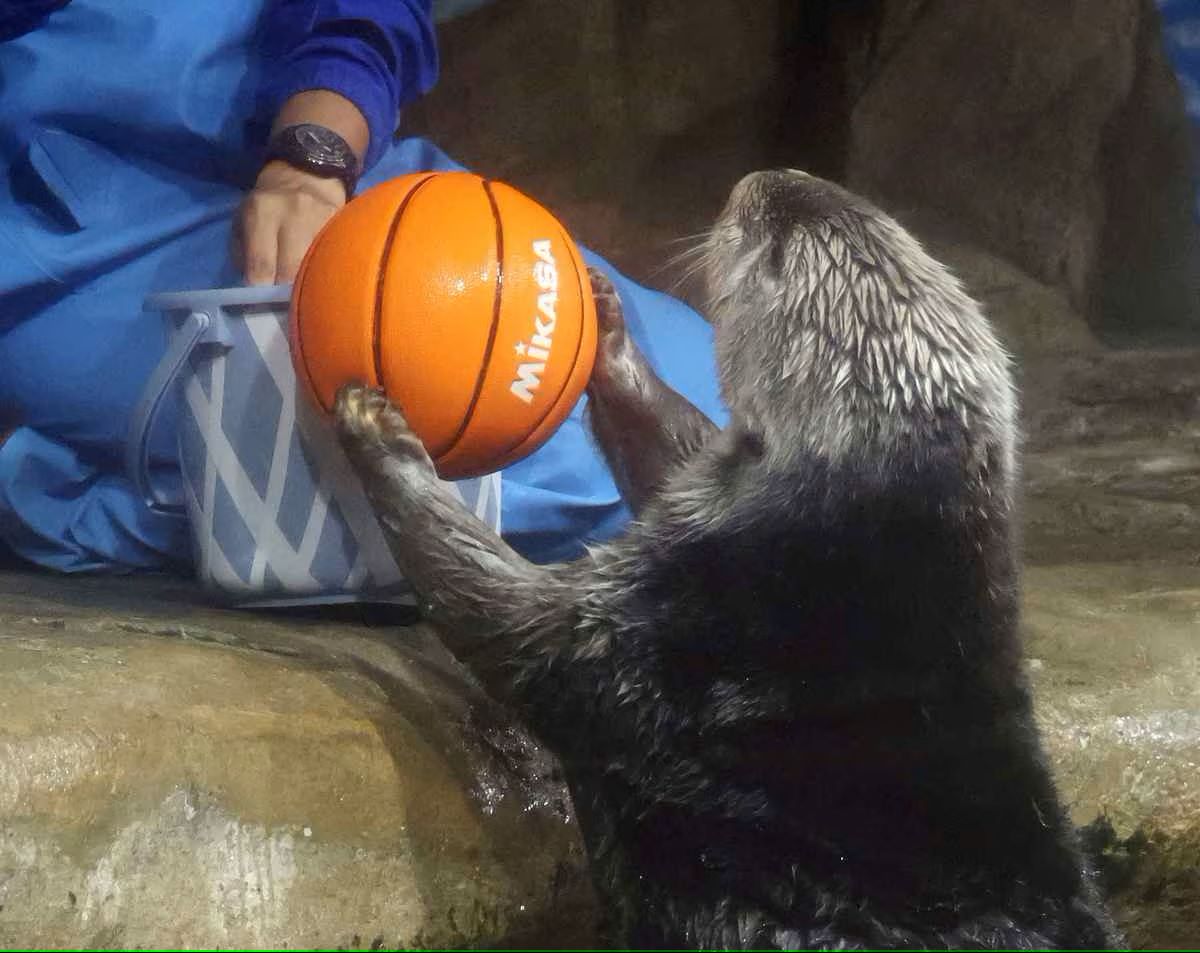 "Riro," a male sea otter at Marine World Uminonakamichi, a seaside park in the city of Fukuoka, western Japan, tried his hand at basketball on September 1. He dunked the ball and successfully accomplished the feat with a spectacular display of footwork from underwater. This was the day before the Akatsuki Japan national team's final match at the FIBA Basketball World Cup against Cape Verde in Okinawa City.
Around noon on September 1, Riro picked up a small basketball floating on the surface of the aquarium's sea otter pool. After taking a run-up, he used his front paws to jump out of the water. Visitors crowding in front of the sea otter tank cheered the cute marine mammal, shouting, "Do your best!" Everyone applauded when Riro dunked.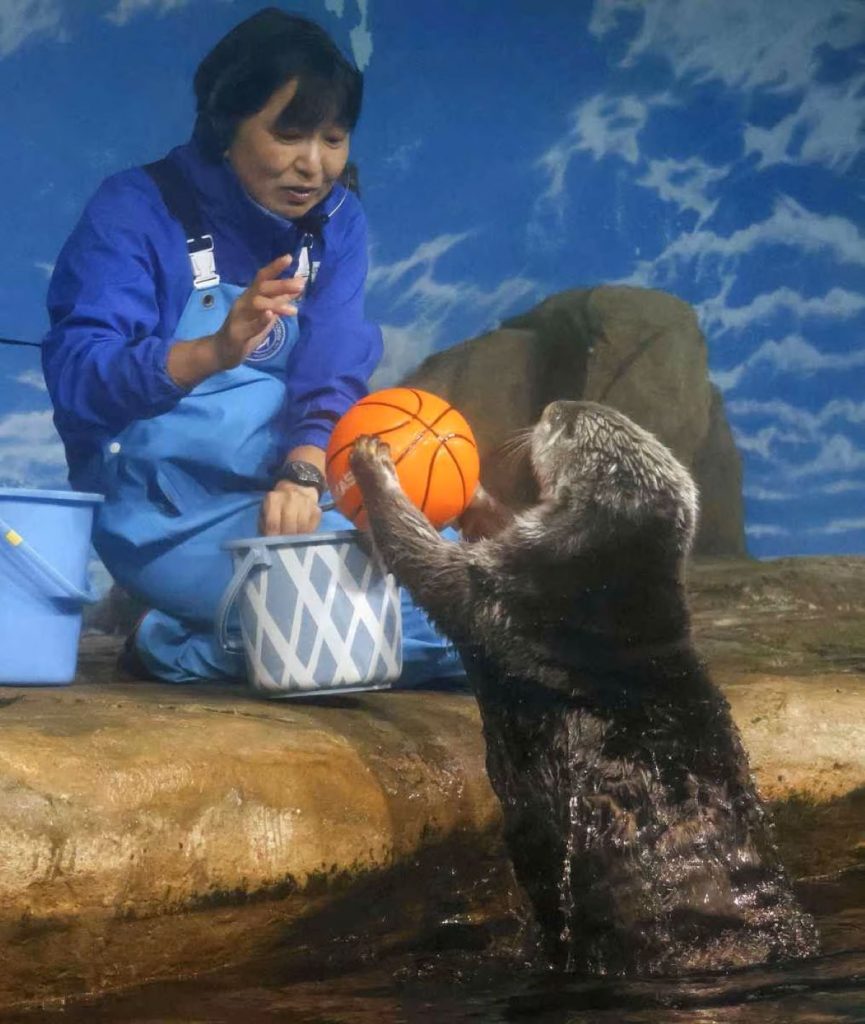 Fans in the Crowd Chime In
Suzu Kitahara, 7, an elementary school second grader from Kurume City, Fukuoka, was there with her family to see Riro. She exclaimed, "It was amazing! I'm so glad he made it."
Chinatsu Nakajima, 47, is the trainer in charge of Riro. She explained that Riro performed in order to send cheers to Japan's national basketball team. "Everyone from Fukuoka, including Riro, is cheering for the Japanese team," she declared.
Nakajima's sentiments extend beyond the Basketball World Cup, since Japan earned a spot in the 2024 Paris Olympics berth by beating Cape Verde 80-71. Nakajima then added, "I strongly wish to see the Japan team members fully demonstrate their abilities."
Follow the Akatsuki Japan national team on SportsLook. And learn more about Riro the sea otter and Marine World Uminonakamichi in Fukuoka, western Japan, including directions to get there.
RELATED:
(Read the report in Japanese.)
Author: The Sankei Shimbun