Japan Sets World Agenda with Expanding Vision of Prosperity in a Free and Open Indo-Pacific
Since 2016, Japan has turned the Free and Open Indo-Pacific from a mere concept to a working framework of engagement with its neighbors. Now, more countries are sharing that vision.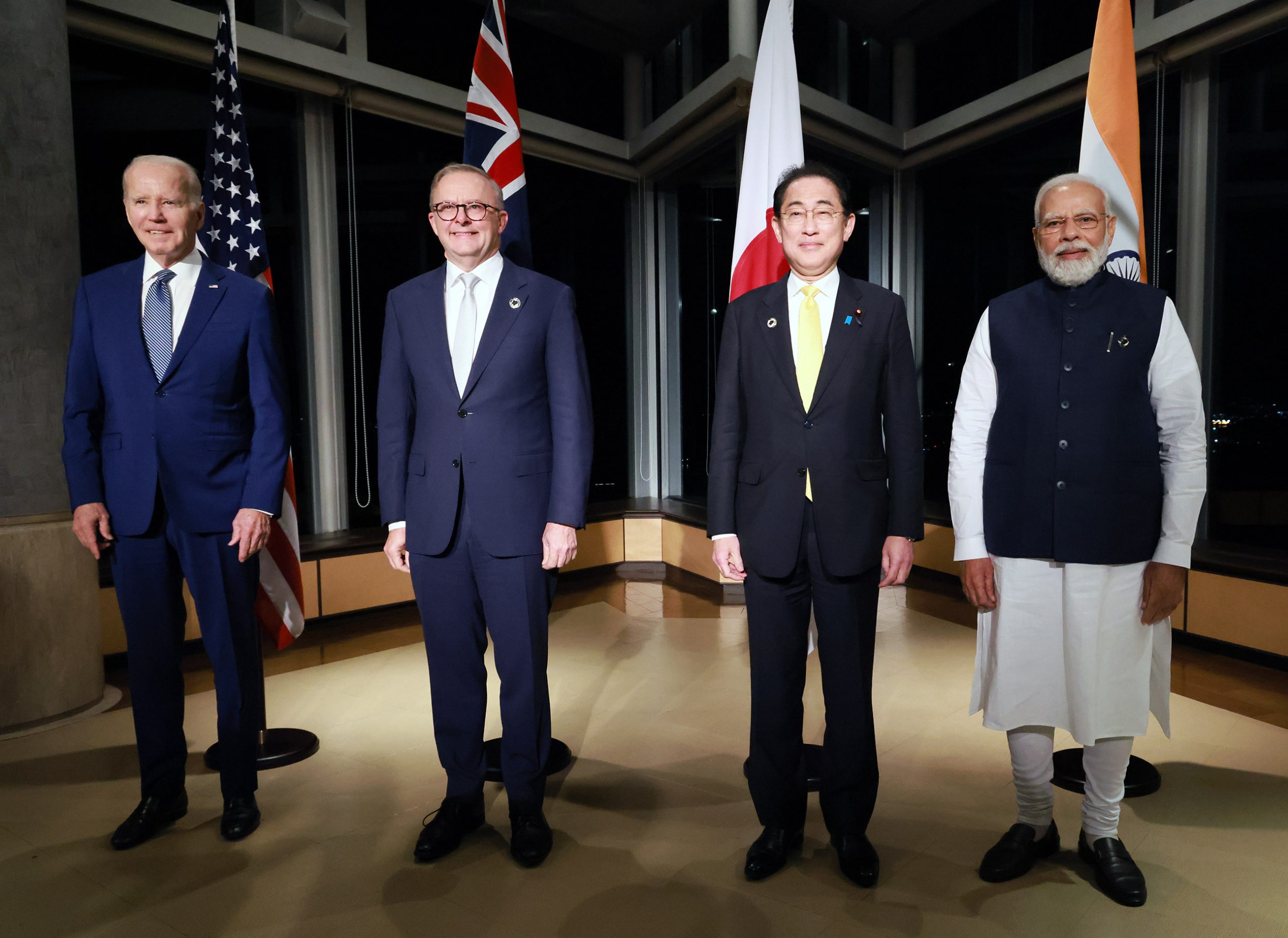 Japan has been bringing new energy to a vision called "Free and Open Indo-Pacific." FOIP has been promoted by Japan for years, and has gained support not only from like-minded countries but also from the broader international community. Japan believes that this vision is becoming more important than ever toward the goal of leading the international community in the direction of cooperation rather than division and confrontation.
In May 2023, Prime Minister KISHIDA Fumio hosted the G7 Summit in Hiroshima, inviting international partners including leaders of so-called Global South countries. The event created an opportunity for those leaders to send a message toward a peaceful, stable and prosperous world.
Earlier, in March, Prime Minister Kishida unveiled a New Plan for a "Free and Open Indo-Pacific." "We will enhance the connectivity of the Indo-Pacific region, foster the region into a place that values freedom, the rule of law, free from force or coercion, and make it prosperous," he said. His statement reiterates the values of freedom and the rule of law, and respect for diversity, inclusiveness and openness. With these principles, Japan aims to promote rulemaking through dialogue and equal partnership among nations. This approach focuses on "people," no matter the size of the country or the nationality of those involved. Meanwhile, it adds new areas of interest, such as climate and the environment, global health and cyberspace.
Through such opportunities, Japan is attracting more countries into sharing its vision of freedom and prosperity.
A Message that Resonates Widely
In short, the message is resonating. The term "Indo-Pacific" was rarely used before 2017. However, leaders of the G7 were determined to work together to support a Free and Open Indo-Pacific, as highlighted in the G7 Hiroshima Leaders' Communiqué.
There are many interconnected concepts at play. Here is a breakdown of the vision of Free and Open Indo-Pacific and why it matters, and a discussion on why the Global South is important.
What does 'free and open' mean?
FOIP as a vision has been flexible in evolving in a way that embraces various voices, along with growing support and endorsement from the international community. Nevertheless, its fundamental concept remains unchanged.
The concept of "free" indicates that, based on the rule of law, every country is equal as a sovereign state and free from unlawful interference from other countries. Also, the concept of "open" means to respect inclusiveness, openness and diversity. In other words, no country imposes values, and no country creates camps. FOIP is a vision which highlights cooperation rather than division or confrontation.
How did 'Free and Open Indo-Pacific' start?
This shift in commitment to a "Free and Open Indo-Pacific" is quite recent.
Japan's former Prime Minister ABE Shinzo delivered a speech that linked the Pacific and the Indian Oceans for the first time in 2007 and then delivered a vision called, "Free and Open Indo-Pacific," in 2016. That was at the Sixth Tokyo International Conference on African Development in Kenya (TICAD VI). The main idea was to convey the shared importance of maritime connectivity, along with common values, to unite countries in the region.
Which actors have been key proponents of FOIP?
The Quad (Japan-Australia-India-US) has been a key platform to showcase FOIP. Japan, Australia, India, and the US share fundamental values and are committed to strengthening a free and open international order based on the rule of law. The four countries have been promoting practical cooperation in various fields, including health, infrastructure, climate change, and critical and emerging technologies, to realize a FOIP.
These same four countries have concurred on the importance of making a positive contribution to the region. This is reflected in the Quad leaders' statement in Hiroshima in May 2023, where all four countries renewed their "steadfast commitment to a Free and Open Indo-Pacific that is inclusive and resilient."

What are some of Japan's new projects that showcase FOIP?
Over the spring and summer months, Prime Minister Kishida traveled widely to countries in Africa, Southeast Asia, and the Middle East. He promoted the vision of FOIP through economic security, including investment and technology from Japan.
Some of the many examples include investment in practical energy transitions in Asia. In 2021, the Prime Minister shared a preview of his sentiment in the United Kingdom at the 26th session of the Conference of the Parties to the United Nations Framework Convention on Climate Change (COP26). He said, "Japan will press onward to undertake efforts toward net-zero emissions in Asia, the engine of global economic growth."
Japan's commitment to this transition has encompassed $10 billion USD in financial support for renewable energy and energy efficiency projects.
At COP26 and elsewhere Japan committed to mobilizing up to $70 billion USD from both public and private sources, over five years from 2021 to 2025 to support developing countries addressing climate change, including doubling assistance for climate adaptation. Japan has steadily implemented its financial commitments.
Moreover, Japan is determined to steadily implement the commitments of the TICAD 8 as "a partner growing together with Africa," including the investment of $30 billion USD as the sum of public and private financial contributions over the next three years in areas such as green investment, development finance, public health, and food security.
Japanese ODA projects also promote the development of quality infrastructure focusing on fields such as energy, and transportation, etc. Its success can be seen especially in countries such as the Philippines, Vietnam, Sri Lanka, and India.
What are some examples of Japan's engagement with partners in the region?
Following Japan's diplomatic and development priorities, the Kishida administration is committed to regional development initiatives with India, outreach to ASEAN, through TICAD, and with the Pacific Islands.
Outside the region, this is visible in Prime Minister Kishida's most recent trip to visit leaders in the Middle East in July. The same is true for Japan's Foreign Minister HAYASHI Yoshimasa. He visited six countries in Asia and Africa in July and August (India, Sri Lanka, Maldives, South Africa, Ethiopia, and Uganda). All of these initiatives emphasized Japan's promise to "strengthen relations with international partners, including countries of the Global South."
What is the impact of the Indo-Pacific on security?
The rising importance of the Indo-Pacific is also visible from a security perspective.
"The Indo-Pacific is important for NATO, given that developments in that region can directly affect Euro-Atlantic security." This is according to the Vilnius Summit Communiqué issued by the North Atlantic Treaty Organization heads of state and government on the occasion of the summit meeting in Vilnius on July 11.
As the economic and security environment continues to shift, the concept of FOIP and the inclusion of the Global South — brought together in Hiroshima — will be international priorities well into the future.
RELATED:

Author: Arielle Busetto