Prime Minister Kishida Invites Singapore to Strengthen Security Cooperation with Japan
Singapore leader Lee Hsien Loong is preparing to welcome the defense chiefs of China and America to the city state, hoping to persuade them to reopen dialogue.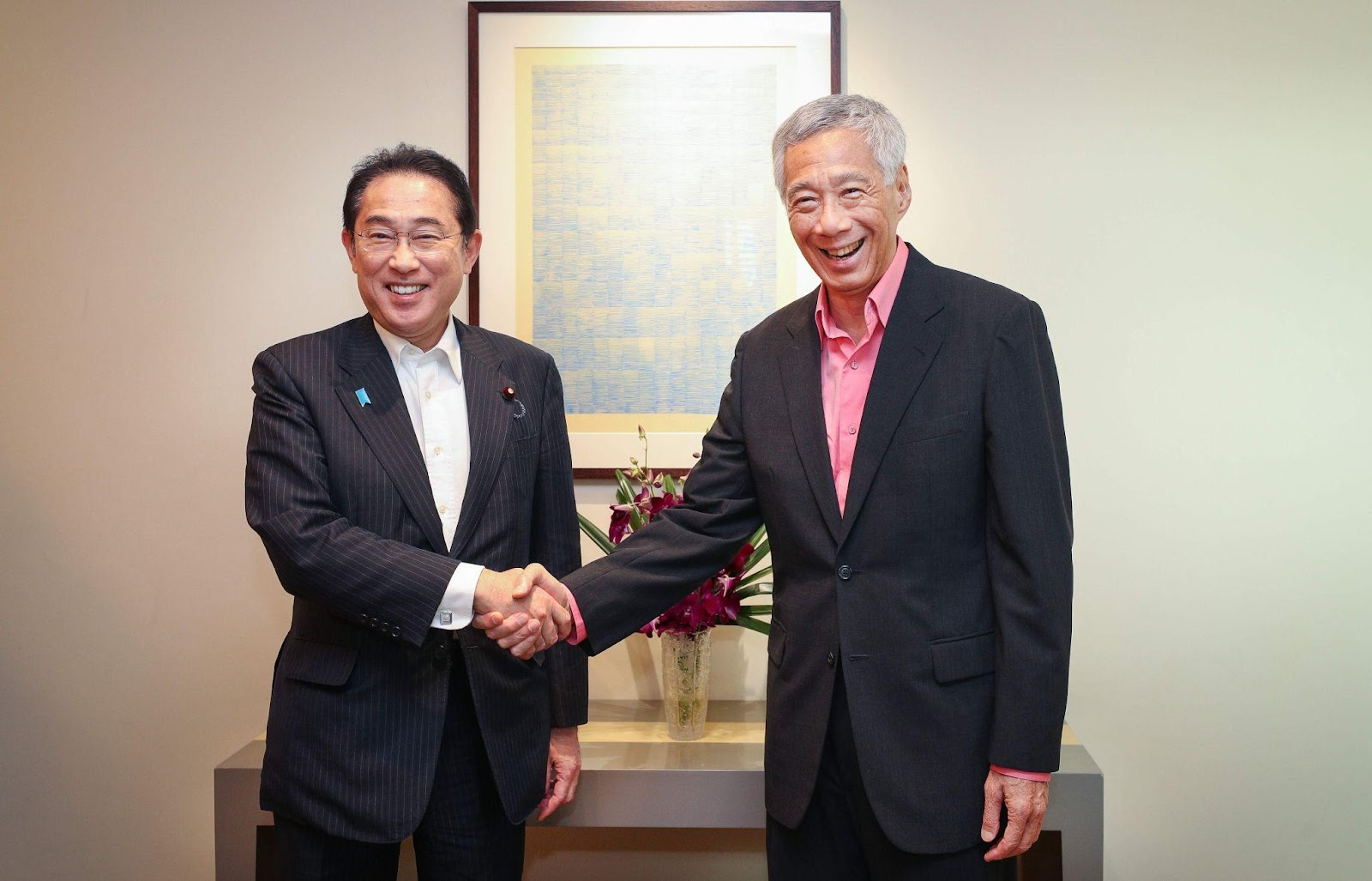 Lee Hsien Loong is regarded as one of the wisest people in Asia. He has learned to show friendship and respect towards the United States. Meanwhile, he also maintains close economic and cultural ties with China. Since he became the leader of Singapore in 2004, Japanese prime ministers have been paying him regular visits. This started with Junichiro Koizumi, and continued this month with Fumio Kishida.
The two men met at Singapore's Changi Airport following Mr Kishida's six-day visit to Africa. It was also prior to his historic trip to Seoul, which took place on May 7.
Mr Lee and Mr Kishida further reaffirmed their commitment to uphold the rules-based international order. And Mr Kishida said, "we want to strengthen security and defense cooperation."
I believe that remark has deep significance, given the growing strategic competition between Beijing and Washington and the problems it causes for both Japan and Singapore.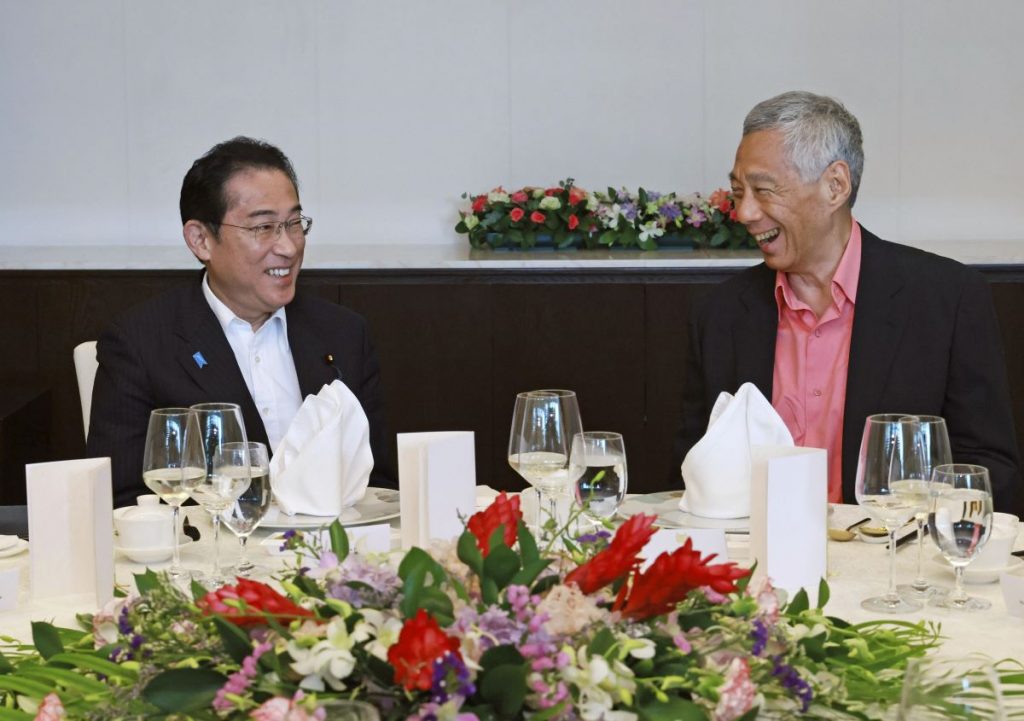 Reliance on the United States
According to Bloomberg, Singapore has offered to broker a meeting between the US Defense Secretary, Lloyd Austin and the Chinese Defense Minister, Li Shangfu in June.
Both men are likely to attend the Shangri-La Dialogue, one of the most important diplomatic events in Asia. Whether they will actually agree to speak to each other remains to be seen. At present, the Chinese are spurning attempts by the United States to restart military contacts.
Tensions ran high at the 2022 Shangri-La Dialogue. China accused the United States of trying to "hijack" the support of countries in Asia in order to turn them against Beijing. In fact, China has been accused of trying to manipulate public opinion in Singapore ー whose population is 70% ethnically Chinese ー to show America in a bad light.
Despite this, the US still regards Singapore as one of its most important non-treaty allies in Asia. US forces also have access to Singapore's port facilities. Moreover, the country has recently pledged to buy a fleet of F-35 stealth fighter jets from America.
Prime Minister Kishida is familiar with the F-35s. Many of them are now in the service of the Japan Air Self-Defense Force (JASDF), stationed at Kadena Air Base.
Coordinating F-35s in the Indo-Pacific
The US Department of Defense claims that the latest version of the F-35 is capable of countering advanced threats. That makes it perfect to defend Japan, while ensuring a free and open Indo-Pacific. It says that maintaining a strong alliance with Japan and "modernizing capabilities in the Indo-Pacific theater" remain America's top priorities.
At the moment, defense experts say that the US and China seek to maintain a balance of power in the skies over Asia.
"By 2035, there will be an estimated 300 F-35s in the Indo-Pacific region. The majority will be in Australia, Japan and South Korea." So said Nicholas Fang, director of security and global affairs at the Singapore Institute of International Affairs to the Financial Times. "In the event of a conflict, there is a possibility of a unified network of such aircraft from US allies operating in concert. Singapore could potentially be part of that."
Singapore's Vulnerability
Lee Hsien Loong abhors the idea that there could be a war in Asia. He points out that Singapore is a maritime nation. It is also highly reliant on the free and unimpeded movement of goods and materials across the sea for its prosperity and survival.
"If we only look at regional security from the perspective of individual nations, we may end up with an arms race. And an unstable outcome," he warned recently.
"We should maximize opportunities for countries to work and prosper together. And minimize the risk of tensions worsening into hostilities," Mr Lee told the Nikkei's Future of Asia conference.
Like Mr Kishida, Prime Minister Lee is particularly concerned by the growing calls in some Asian countries, such as South Korea, to allow nuclear weapons to be deployed on their soil. Or even go a step further and build capabilities to develop such weapons themselves.
President Joe Biden recently said that a US Navy submarine, armed with nuclear weapons, will be dispatched to South Korea.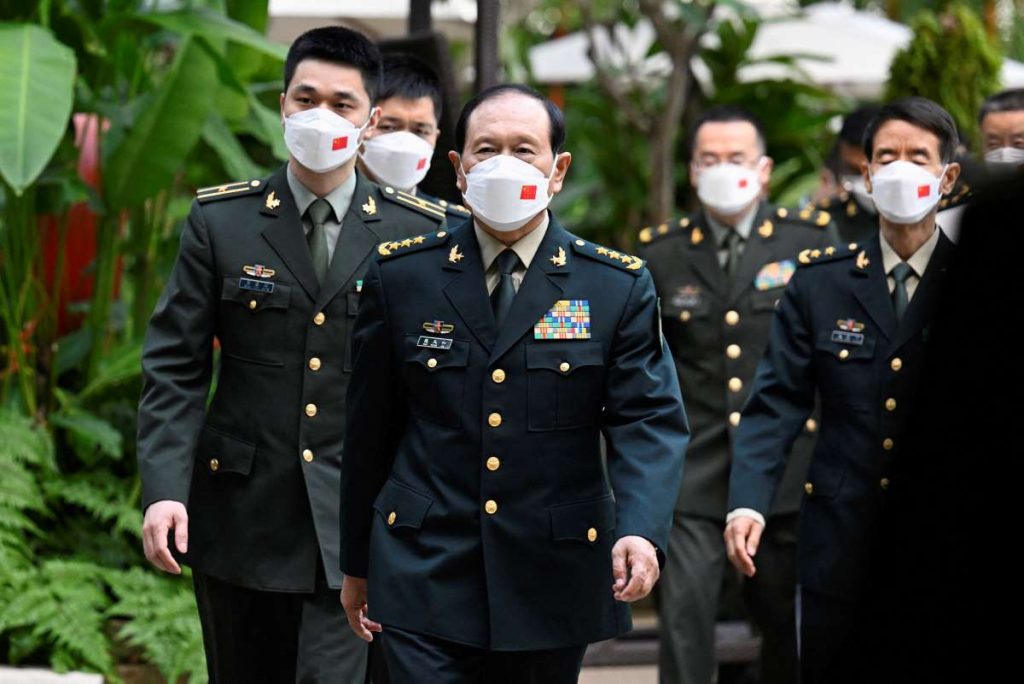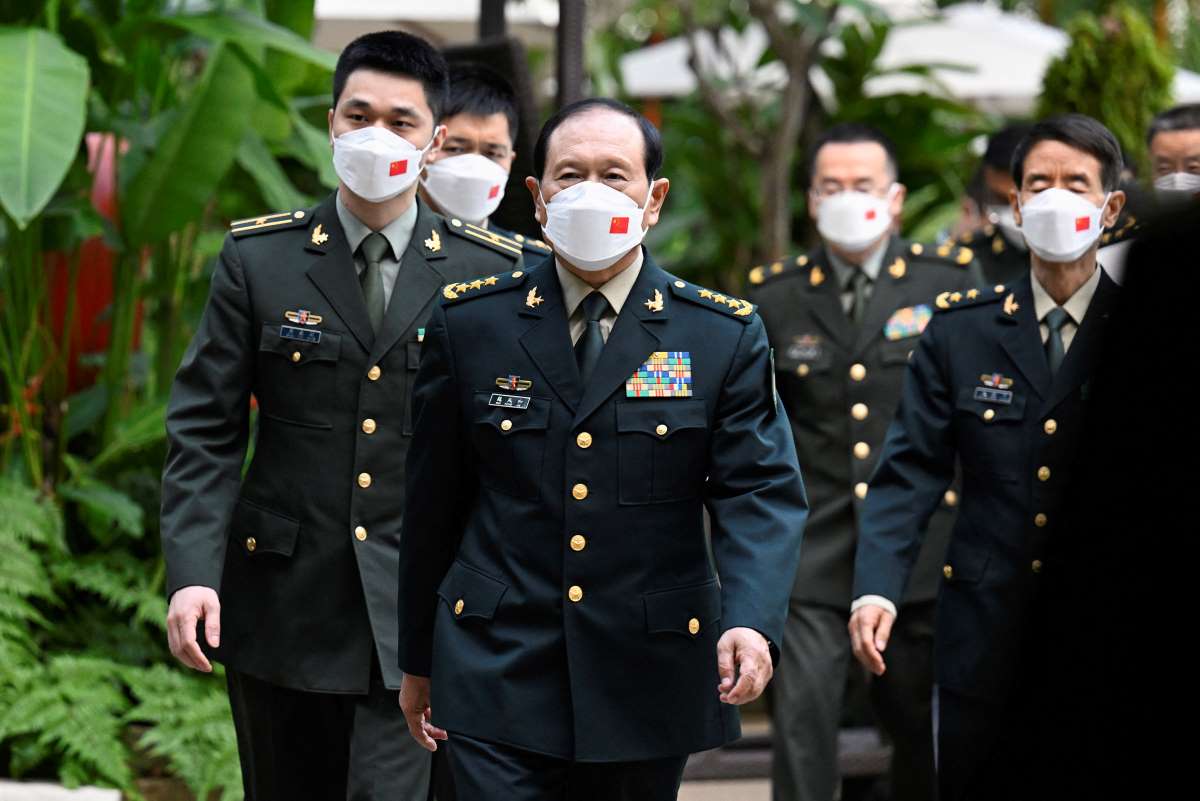 A Chinese Link
Perhaps puzzlingly, given its key role in helping the United States military, Singapore also plays war games with the Chinese People's Liberation Army.
A missile-bearing frigate, the Yulin, and a mine-hunting ship, the Chibi, are currently involved in joint exercises with the Singaporean Navy. These "underscore the warm and friendly bilateral defense relations between Singapore and China, and enhance mutual trust." That is according to the Singaporean Ministry of Defense.
The exercises may be viewed as a further example of Singapore's efforts to maintain a balance between China and the United States.
"Even though the US remains a much closer security partner, just as China is the more proximate economic partner, Singapore's leaders take pains to match each advancement in this relationship with a counterbalancing step forward in relations with Beijing," notes Sebastian Strangio, Southeast Asia editor at The Diplomat,
Last month, Mr Lee made a keynote speech to the Boao Forum on Asia in Hainan, China. In it he said: "Asia should always remain an open region."
He continued. "As Asian countries develop cooperation among ourselves, we should also cultivate our relations with the US, Europe and other parts of the world."
This strikes me as a goal which is firmly shared by Fumio Kishida. And it is reinforced by his busy agenda of international trips.
And when senior figures from Washington and Beijing arrive for the Shangri-La Dialogue in Singapore soon, they will encounter in Mr Lee a man who has done his best to keep the peace in extremely trying circumstances.
RELATED:
Author: Duncan Bartlett, Diplomatic Correspondent
Duncan Bartlett is the Diplomatic Correspondent for JAPAN Forward and a Research Associate at the SOAS China Institute. Read his other articles and essays.