Shinjiro Koizumi to Child Insurance Critics: Weren't You Children Once?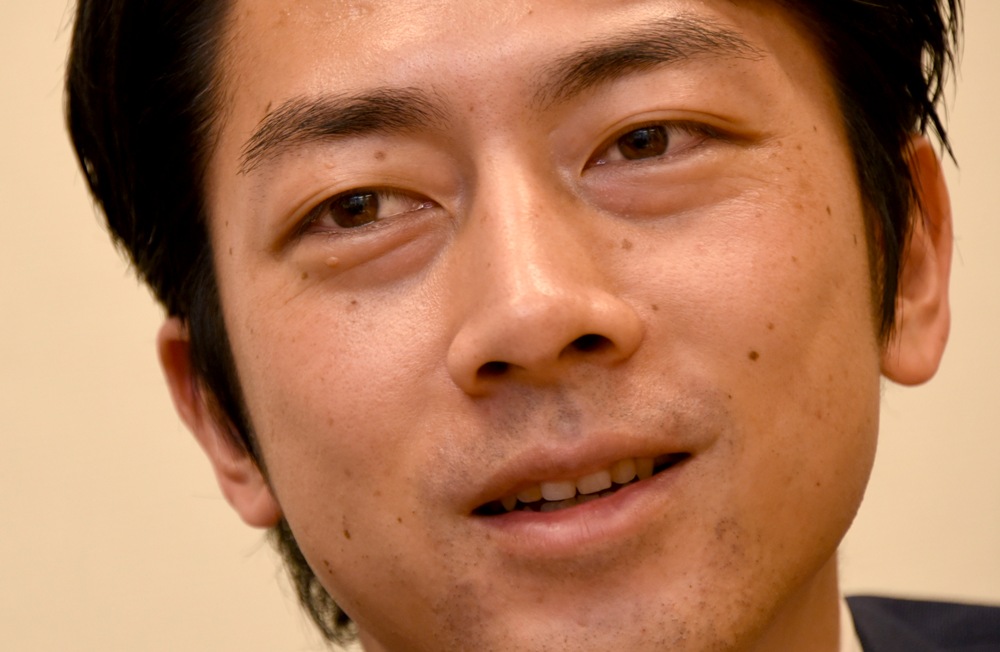 The House of Representatives member Shinjiro Koizumi of the Liberal Democratic Party is one of the most popular politicians among younger generation in Japan. His proposal to provide public insurance to children 0 to 5 years has been met by criticism. Mainly the complaint of taxpayers is, why should they share the burden of raising other people's kids?
The lawmaker has an answer to every criticism thrown his way so far, and he explains each of them here. He acknowledges that the proposed policy is not perfect, but it has at least gotten people to have a serious discussion on social security reform.
The 36-year-old charismatic politician sat down with the Sankei Shimbun and disclosed his view on Japan's future politics.
"Child Insurance" is a policy I proposed with young lawmakers at the Liberal Democratic Party's "Economic and Fiscal Concept Subcommittee After 2020." The aim was to give the public a message that, regardless of whether we have children or not, we must try and create a country where we, as a society, support our children together.
When new nursery schools open, people complain, saying that "children create noise" or "they cry too loud." But I want to ask the following question to those who complain: So you never cried as a kid? Weren't you once a baby too?
Today, we live in a world where it is much harder to raise a child. In the old days, we had big families, surrounded by people who helped us raise our children, and close-knit communities that backed us up. I was raised by a single father and if I hadn't received the help and support from my relatives and my local community, I wouldn't have gotten where I am today.
To those of you who still criticize that "giving birth and raising children are results of one's own choosing and therefore does not align with the ideas of insurance like nursing or healthcare," I would like to pose you this question: Shouldn't we, as a society, raise our kids together as "our society's treasure" or "our national treasure"?
Of course, the responsibility of children's education lies primarily on their parents. But are parents' support enough to ensure the growth and the education of our future children? Birth rates will decline and the aging of society will only continue to accelerate. If we do nothing about the unbalanced demographic composition, we will all suffer as a society.
That is why we have to pay attention to the risks of our children not being given sufficient education and nursing. Otherwise, our "high quality" social security would no longer be "high quality."
Some people point out that "it is unfair that only parents with children aged 0 to 5 are given benefits while there are people who pay but receive nothing." However, public schemes like social insurance cannot always meet individuals' demands. Some will not be getting what they paid in return. For example, in the case of pensions, some people die early despite having paid years of insurance premiums. Another example: in the case of healthcare and nursing, you will not be entitled to receive benefits if you lived healthy and died a sudden death.
In addition, half of the money for national pension comes from taxes. If you are saying that "Child Insurance is not an insurance," then that's like saying "Pension isn't an insurance."
Don't resort to "raising consumption tax"
On April 9, the Sankei Shinbun published an article titled "Child Insurance, dodging the tax burden controversy." What I would like to say is this: "Don't resort to tax increase."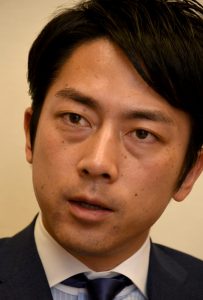 By October 2019, the consumption tax rate is scheduled to go up to 10%. Unfortunately, we have already used up most of the 700 billion yen childcare budget, which is the amount of money that this tax increase is supposed to bring. As stated in the article, we would have to consider a tax increase of "10% +α (10% and more)," meaning a 10% tax increase won't be enough to fight against declining birth rates.
Well then, how many more years would it take to increase the consumption tax rate to "10% + α"? You can't do politics just by chasing logic and idealism. It's not that simple. Have you ever wondered how many years it took to raise the tax rate from 0% to 8%? The ruling and opposition parties reached an agreement on the Comprehensive Reform of Social Security and Tax in 2012, but, even then, things are still precarious.
So your question, "Why are we not trying to cover child care funds by increasing consumption tax?" Don't you think that's too naïve and idealistic a question to ask? If "consumption tax increase is necessary" is what you're trying to say here, why aren't you writing about how the tax increase to 10% is going to affect the newspaper costs too? That's like saying "we're all for the consumption tax increase but we'll still charge you for the 2% increment!" Don't you find that a little hypocritical?
Child Insurance is also a new framework for understanding the difference in tax burdens between generations and recognizing restraining healthcare and nursing costs as a national consensus. It is not just a "temporary measure," as pointed out in your previous article.
Acting on social security measures
The Child Insurance proposal is certainly not perfect, and I welcome any kind of response from the public. I am proud that, by making this proposal, I've raised awareness on this topic and motivated people towards social security reform.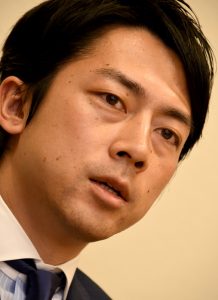 There are criticisms saying that we are asking people to pay without an expenditure reform, but that is also a misunderstanding. We will be acting upon healthcare and nursing care benefits reform.
With that said, although the government reduces social security expenditure by 500 billion yen annually, expenditures will continue to expand due to acceleration in aging of society. Why not transfer financial resources from the elderly's budget to children's budget? It's easier said than done. We would've done it years ago if that were possible.
We are planning to tackle social security expenditure reforms after intensive discussion on Child Insurance. The stakeholders of this social security reform will not just be the business organizations in the related industry but also the people of this country. That is how we see this matter and are planning to take it very seriously.
Next prime minister?
I started out my political career in the opposition party so I've always had this notion that "no political party will stay in ruling forever." There will come a day when your political party will be the ruling party and there will also come a day when your party will have to step down. You have to remember that change of government does occur.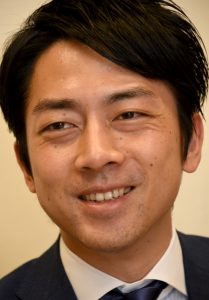 When the Liberal Democratic Party stepped down in 2009, I was prepared for 10 years in the opposition. I still remember the severity of the criticism our party faced at the time. However, within just three and half years, our party was back in power again. That is how unpredictable politics is. LDP may be the number one party now, but nobody can be sure of the future.
Will I be the next prime minister after our current PM Abe? Who told you that? Public opinion polls are merely a popularity survey. There are over 700 people in Congress and there are a lot of people who may not be as well known but are smarter than me.
During the Agricultural Reform last year, every day was a battle against the opposition, trying hard not to get our legs pulled down. Even if we can only see darkness ahead, you never know what may be waiting on the other side of that darkness. Light and hope.
I want to be a politician whom people can rely on and trust. I want people to want to participate in the future creation of this country that I envision. Whether it is the Agricultural Reform or the Child Reform, if I make my positions and goals clear and fight to achieve these, I would be making many enemies who will disagree with me. At the same time, I would also make true friends who would stand by me.
To be honest, I don't know whether I have the mental power to endure any kind of responsibility I may have to take. Endurance, patience, intelligence… There is still so much for me to work on.
Mayumi Ogawa is a political staff writer of the Sankei Shimbun
(Click here to read the original article in Japanese)