China Cites Ambiguous National Security Law to Detain 11 Japanese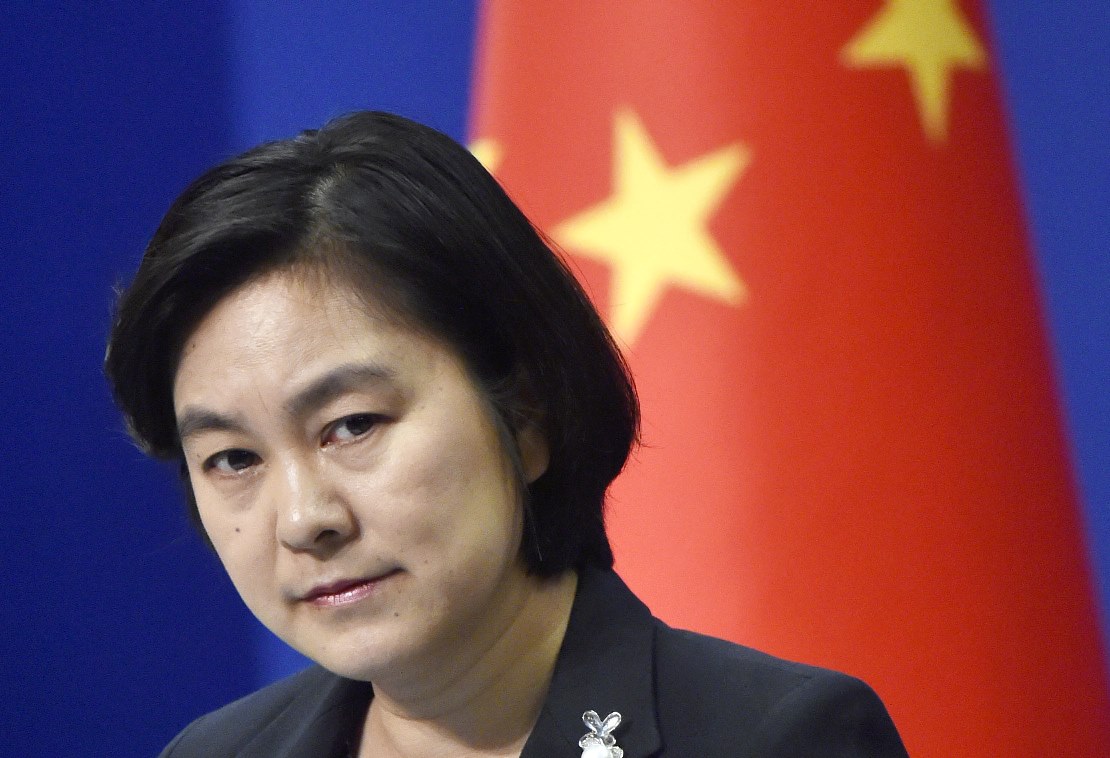 Chinese authorities have detained 6 Japanese nationals for alleged espionage, bringing to 11 the number of Japanese nationals detained on charges of "Endangering National Security." Detained this time were employees of a Japanese company involved in hot spring development, whose actions bear no connection to espionage.
It appears as though they have become unwitting pawns in the Xi administration's attempts to increase domestic cohesion through the reckless and political use of "espionage allegations." This further clarifies the Xi Jinping administration's systematic monitoring of foreigners.
In a press conference on May 22, Chinese Foreign Ministry spokesperson Hua Chunying confirmed the detainment, stating, "In accordance with the law, we are investigating six Japanese nationals involved in unlawful activities in China."
Although the charges remain unknown, "Endangering National Security" is a possibility given the notion of suspected espionage, and the fact that Qingdao port in Shandong Province and Hainan province, which governs the South China Sea, contain many military installations.
Four of the six Japanese detained this time are employees of the geological survey company, "NC Geophysical Survey Co.Ltd." (Funabashi-shi, Chiba Prefecture).
Since late March, they had been carrying out geological surveys in both provinces using specialist measuring equipment, at the request of a Chinese hot springs development company. The survey was scheduled to continue until early April. However, they couldn't be reached several days after entering the country.
The employees are all males aged 20-70. Speaking at a press conference, NC Geophysical Survey Company president Goro Sasaki said that he had "been informed by the Japanese Foreign Ministry that all four men were well."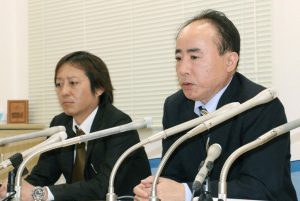 NC Geophysical Survey Company president Goro Sasaki, right at the press conference
The company has been carrying out geological surveys for about 10 years, having successfully completed tens of surveys in that time, and all four men have repeated experience working in China. The details of the remaining two individuals detained are unknown.
At a press conference on May 22, Chief Cabinet Secretary Yoshihide Suga said, "In terms of ensuring the welfare of Japanese nationals, we are providing appropriate support, through the Japanese Foreign Ministry and so forth."
The Japanese Consulate General is conducting regular consular meetings. However, due to Chinese regulations, detailed explanations have not been given regarding the circumstances of the detainment.
Japanese diplomatic sources in China were unable to hide their bewilderment, stating, "The notion of illegal activities in China is extremely vague, making it difficult to ascertain which activities are dangerous."
Since 2015, 5 Japanese men and women have been arrested on charges of "Endangering National Security" and the like, for activities related to espionage and so forth. A man in his 50s from Aichi Prefecture was detained in May 2015, when he had been conducting a survey in Wenzhou, Zhejiang Province, an area where China has built military heliports and wharves.
However, in the current case, it is unlikely that the detained men would have been gathering information on China's military, which raises the possibility that the law is being used arbitrarily.
In this April, the Beijing Municipal National Security Agency, in accordance with the 2014's "Anti-spy Law," began offering rewards of 500,000 yuan (8 million yen) as enticement for reporting information. The same law defines espionage activities as participating and receiving orders and so forth from a "Foreign Spy Organization."
However, the definition of "Spy Organization" itself is vague. As such, the Japanese Embassy this month sent an email reminding Japanese nationals in China, "Photographing military facilities and undertaking unauthorized surveying/ geological investigations, and so on, could result in detainment."
Masumi Kawasaki, Sankei Shimbun Shanghai bureau chief/ Yoshiaki Nishimi, Sankei Shimbun Beijing bureau correspondent contributed to this article.
(Click here to read the original article in Japanese)