Shohei Ohtani Selected as American League Player of the Month
Los Angeles Angels superstar Shohei Ohtani bashed 15 home runs in June, a month in which he batted .394 and took the MLB lead in homers.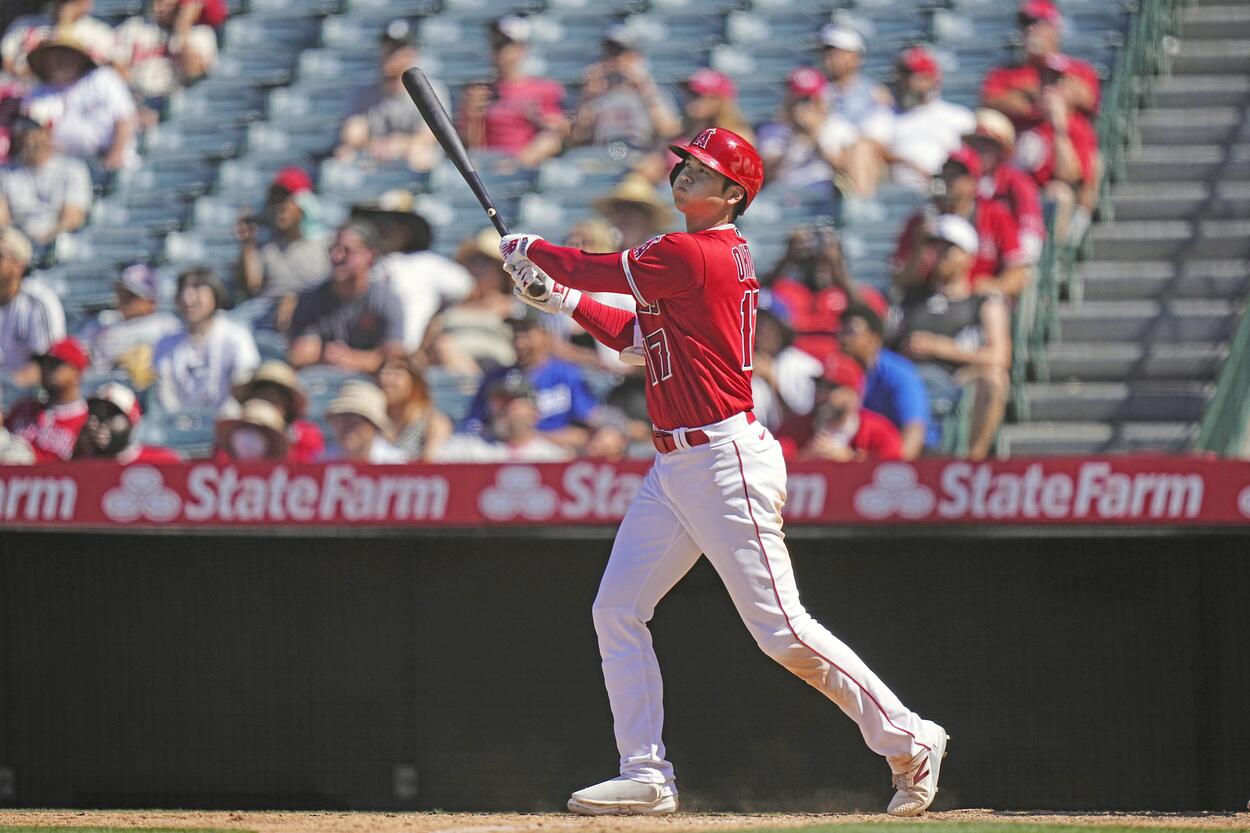 Shohei Ohtani is the American League Player of the Month for June.

Major League Baseball announced the monthly award winners on Monday, July 3.
Ohtani, who leads MLB with 31 home runs through Sunday, excelled as a hitter in June, batting .394 in 27 games. He hit 15 homers and drove in 29 runs in the month as the Los Angeles Angels designated hitter. In addition, Ohtani smacked three triples and seven doubles in June.

Fans selected the 28-year-old superstar to start at DH for the AL in the 2023 MLB All-Star Game on July 11 in Seattle. Ohtani was chosen as a pitcher (by his fellow players) and DH for the third year in a row.
Houston Astros manager Dusty Baker, who guided the team to the 2022 World Series title, will lead the AL All-Star squad.
Baker believes Ohtani is a great representative of the sport.
"He's very respectful [and] he doesn't do a whole bunch of talking," Baker said of the 2021 AL MVP, according to The Associated Press.

The veteran skipper added, "He comes to play, and he really handles the notoriety and the publicity with humility and greatness."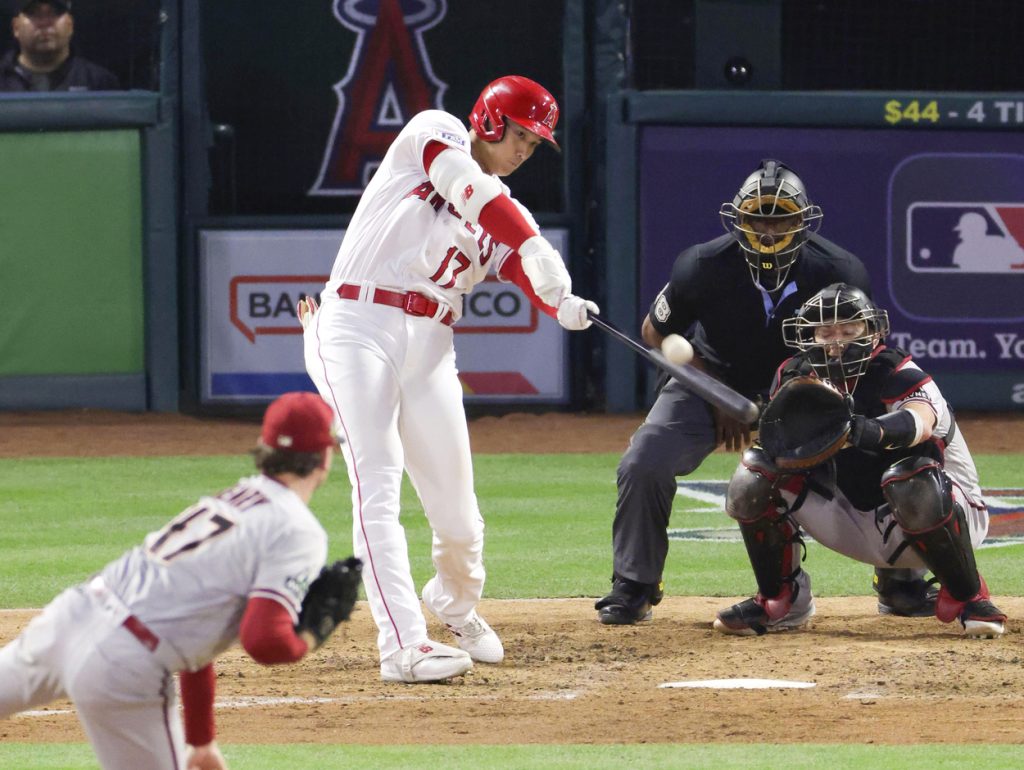 Among Ohtani's long list of highlights in June was a game in which he reminded everyone of his status as MLB's lone two-way superstar. On June 28, he belted two homers and struck out 10 batters in a 4-2 victory over the Chicago White Sox at Angel Stadium.

In doing so, Ohtani became the first AL pitcher to hit a pair of round-trippers and fan 10 or more batters in the same game since Cleveland Indians starter Pedro Ramos on July 31, 1963.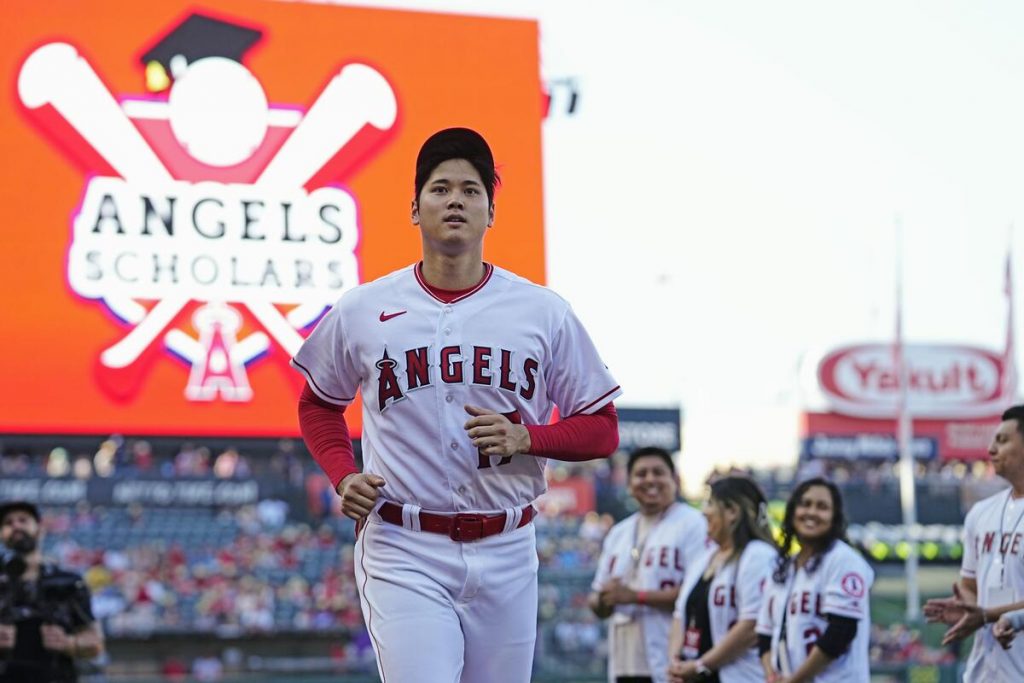 Ohtani Sets New Japanese Standard
Ohtani won his first and second AL monthly awards in June and July 2021.
Two years later, Ohtani became the first Japanese MLB player to win a monthly honor for the third time. Previously, Hideo Nomo, Hideki Irabu and Yu Darvish were honored twice apiece for their pitching exploits.

Nomo, the subject of an eight-part JAPAN Forward series in 2020, received the National League Pitcher of the Month Award in June 1995 and September 1996.

Irabu collected AL Pitcher of the Month accolades in May 1998 and June 1999.

Darvish received the NL monthly award in August 2020 and September 2022.

Unlike Nomo, Irabu and Darvish, Ohtani's hitting exploits have generated massive media coverage.

On the mound, he's also having a noteworthy season. Ohtani went 2-2 with a 3.26 ERA in five June starts. He has a 7-3 record this season with a 3.02 ERA and 127 strikeouts (third among MLB pitchers through July 2) in 95⅓ innings in 16 starts.
RELATED:
Follow baseball coverage throughout the year on SportsLook.

Author: Ed Odeven
Find Ed on JAPAN Forward's dedicated website, SportsLook. Follow his [Japan Sports Notebook] on Sundays, [Odds and Evens] during the week, and Twitter @ed_odeven.