Shoma Uno Roars Back to Win NHK Trophy and Clinch Spot in Grand Prix Final
The reigning world champion collects his second straight NHK Trophy title with a dynamic free skate, climbing from second place after the short program.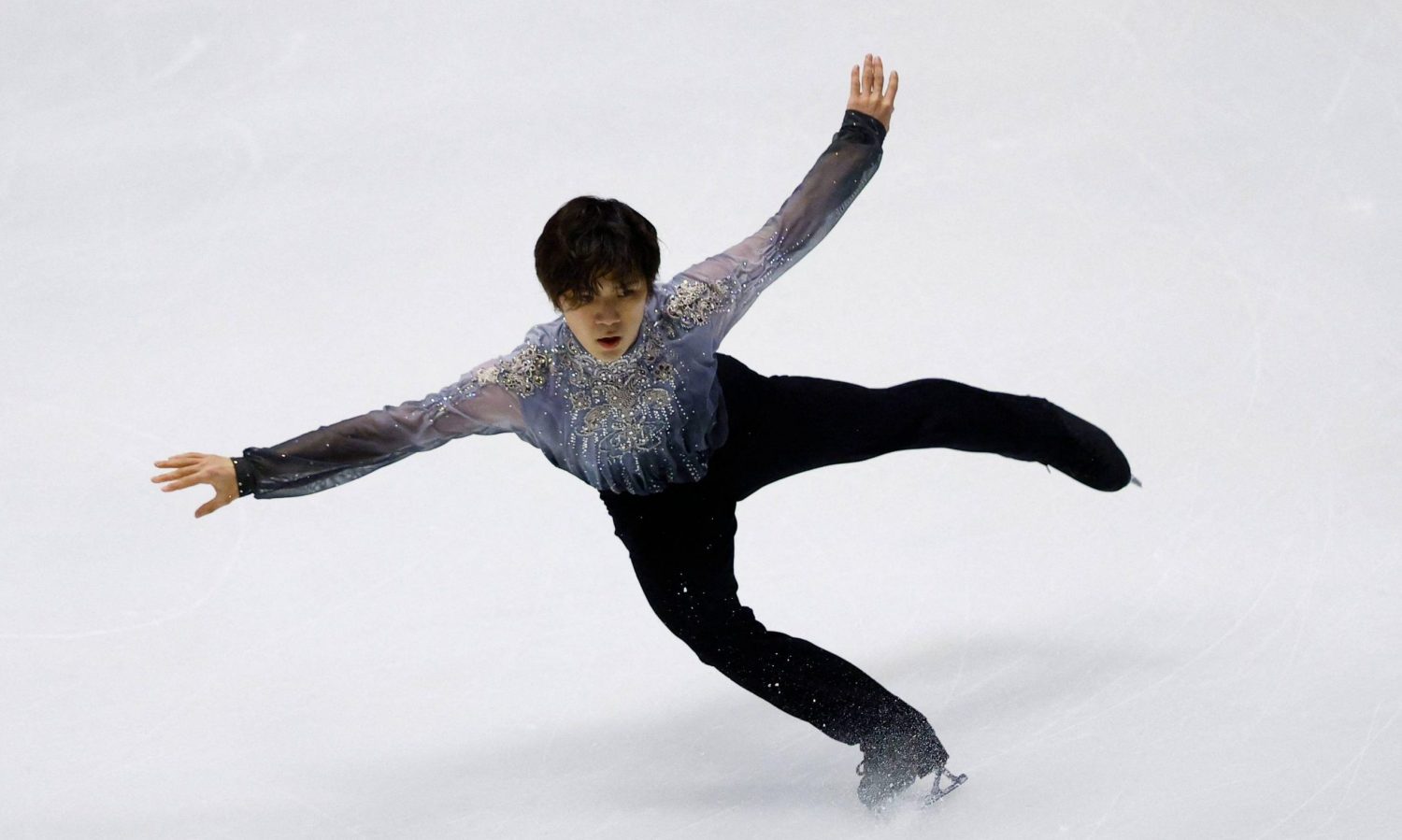 This article first appeared on SportsLook, JAPAN Forward's dedicated sports website.
SAPPORO ― World champion Shoma Uno put on an impressive show of power and interpretation in his free skate to rally and capture the NHK Trophy on Saturday night, November 19 at Makomanai Arena.
The star claimed the competition crown for the second straight year and third time overall and wrapped up a place in next month's Grand Prix Final with the victory.
Uno's winning total score was 279.76 points, which moved him ahead of compatriot and friend Sota Yamamoto, the leader after the short program, who finished second with 257.85.
Yamamoto put forth a valiant effort, and did qualify for the GP Final with the result. But Uno's skill set was just too much to contend with on this night. Uno landed four clean quads and exhibited excellent line and edge on the way to the triumph.
South Korea's Junhwan Cha came in third at 254.76, while Kazuki Tomono took fourth on 251.83.
South Korea's Yelim Kim won the women's title with 204.49, beating out Kaori Sakamoto, who was second at 201.87. Rion Sumiyoshi took third on 193.12.
Both Kim and Sakamoto clinched berths in the GP Final with their results.
Read the full story on SportsLook.
Author: Jack Gallagher
The author is a veteran sports journalist and one of the world's foremost figure skating experts. Find articles and podcasts by Jack on his author page, here, and find him on Twitter @sportsjapan.