'Smiling Cinderella' Hinako Shibuno wins AIG Women's British Open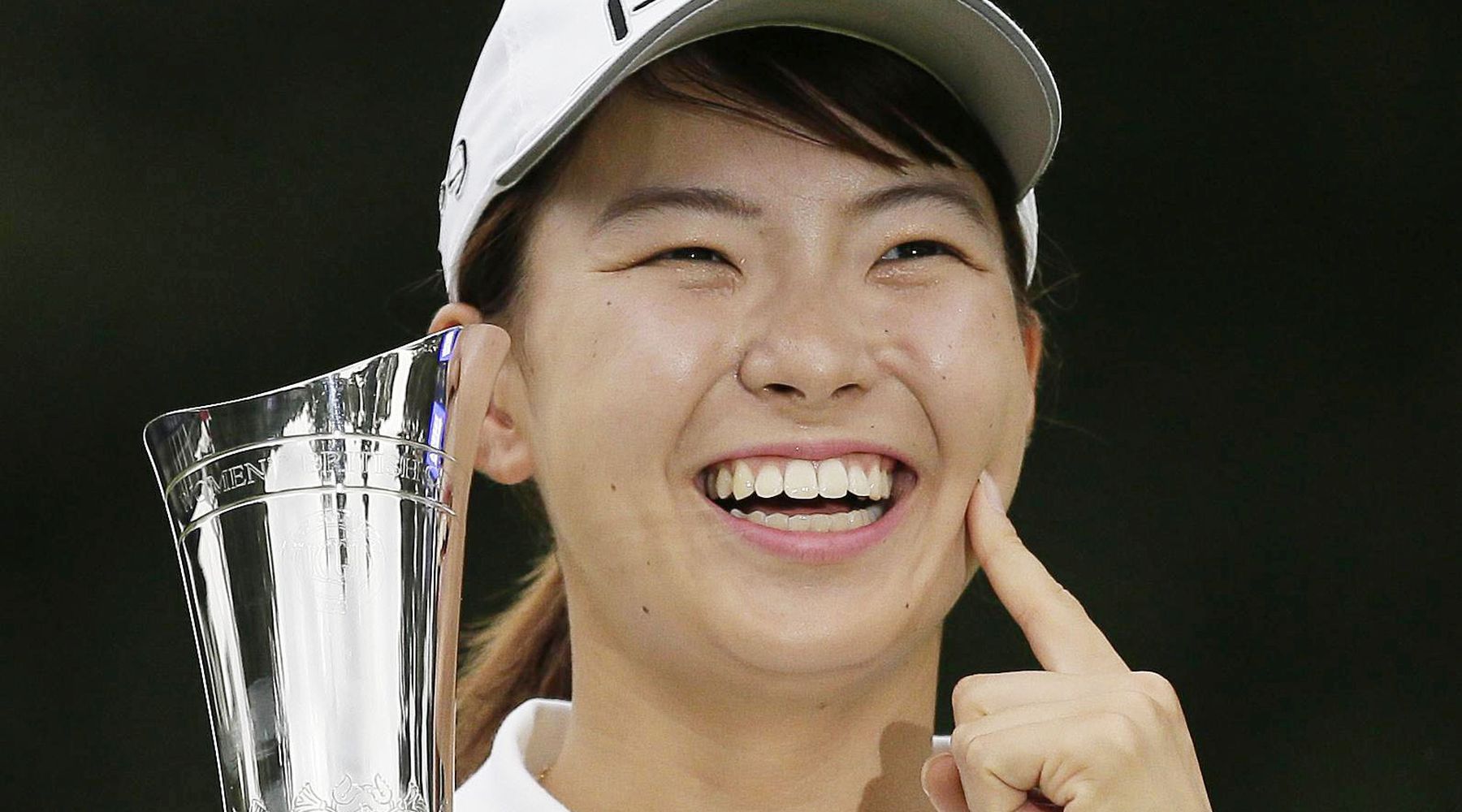 Hinako Shibuno created a stir at the last major tournament of the season on Sunday, August 4, winning a trophy, a large prize money, and the hearts of the crowd in her first overseas appearance.
The 20-year-old with an infectious smile took the Women's British Open at Woford Golf Club with an 18-under-par 270, one stroke ahead of her closest rival.
Shibuno's unexpected triumph came after a 20-foot birdie putt on the 18th hole provided the finishing touch to her final-round 68. All the more astonishing to golf fans in Japan and overseas was the fact that it had only been a year since Shibuno qualified as a professional.
Japan has produced some outstanding lady golfers in the past, including Ayako Okamoto, who won 17 U.S. LPGA tournaments, and Ai Miyasato, who at one point was ranked number one in the world.
However, not since 1977 — when Hisako "Chako" Higuchi became the first Asian-born player, whether female or male, to win a major tournament when she copped the LPGA Championship — has a Japanese of either sex won a major. Incidentally, Higuchi is now an advisor to the Professional Golfers' Association of Japan.
Shibuno performed this feat at her very first international tournament — and she won$675,000 USD (around ¥72 million JPY) in prize money to boot.
When Shibuno was a member of her high school golf team at Sakuyo High School in Okayama Prefecture, her team won the all-Japan high school tournament. However, her later record as an amateur was lackluster. She has obviously improved quickly in the year since turning pro last summer, with her two tournament wins on the Japan tour warming her up for her leap to international stardom.
(Click here to read the original report in Japanese.)