[SOCIAL WIRE] Japanese Twitter Netizens react to Musk's Offer to Buy Twitter
Here's a look at how people reacted in Japan at the news of Elon Musk's offer to acquire Twitter, and the idea of taking it from a publicly-traded company to a private one.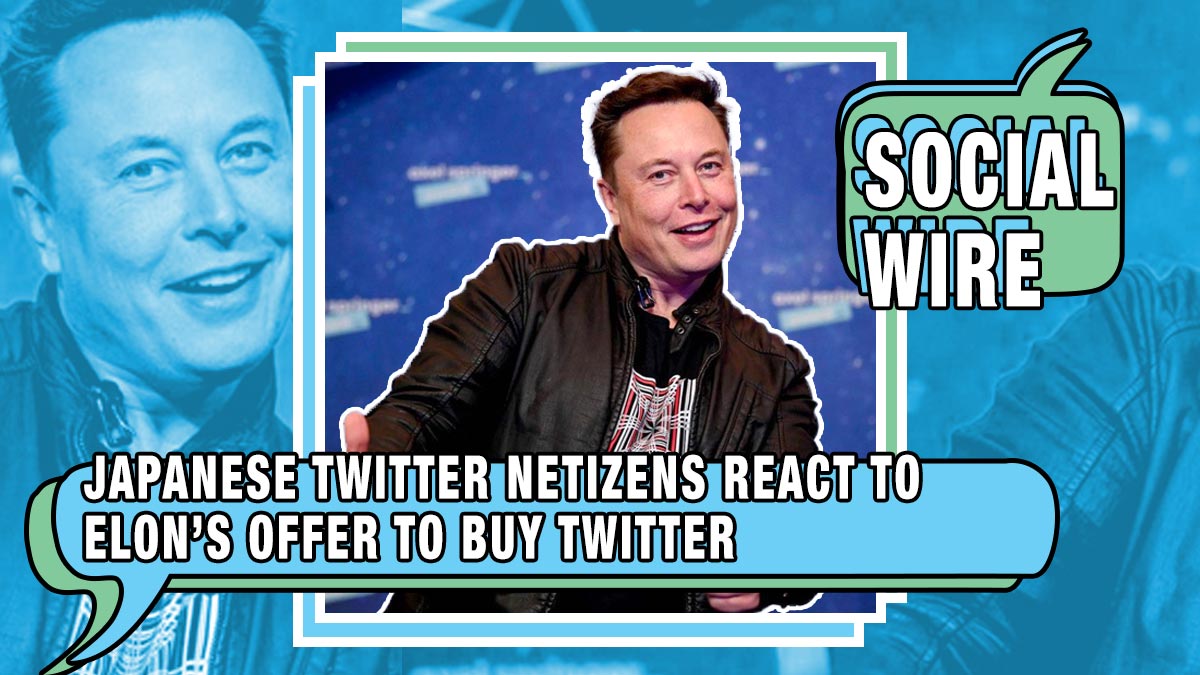 "I made an offer," was Elon Musk's tweet on April 14, signaling that he's interested in acquiring the social media giant, Twitter. A link to Musk's terms, and transaction statement accompanied the declaration, gathering over 900k engagements in less than 12 hours and at the time of this writing. Needless to say, the tweet has gone viral.
On Twitter, we look at how people reacted in Japan.
It is possible that Elon Musk @elonmusk will acquire Twitter. PayPal, Tesla, SpaceX. A person who carves history into the world every time. A big change may occur ...! ?? I'm looking forward to seeing what happens because there are many people who make bold statements on my timeline these days.
I was stunned by the news of Mr. Musk's (@elonmusk) acquisition of Twitter. What kind of future awaits us over the concerns of it being privatized, and the excitement is getting the better of me 😆 What will happen?
Before going to bed yesterday, after a lot of thought, I decided to buy Twitter stock in the morning. When I wake up in the morning, Elon Musk has an offer to buy Twitter ($ 52.20). What a morning. I was worried for a moment, but I tried to dig in. The current stock price is $ 45.34.
$TWTR Buy for an average of $47.29. I'm afraid of Elon's whimsical attitude, so I plan to sell it soon.
Good morning everyone.
The US market last night was buzzing with Mr. Elon's TWTR stock purchase report, but although it approached in the plus zone, it stalled in the second half, and even TWTR expanded the decline mainly on high tech. Dow also corrected -0.33%. NASDAQ was -2.14%. US 10-year bond interest rates have skyrocketed to 2.828%.
Tonight is going to be a yakiniku night.
To Elon,
Is the acquisition funding going to be enough? I also have a personal view on Twitter, so if it seems that it is not enough, I can cooperate up to 100,000 yen. Don't hesitate and feel free to contact me.
From Noguchi