EDITORIAL | Sasaki's Perfect Game a Lesson in Skills, Courage, and Power
The Chiba Lotte Marines pitcher is achieving great results today because, in both his high school and pro careers, the people around him didn't rush him.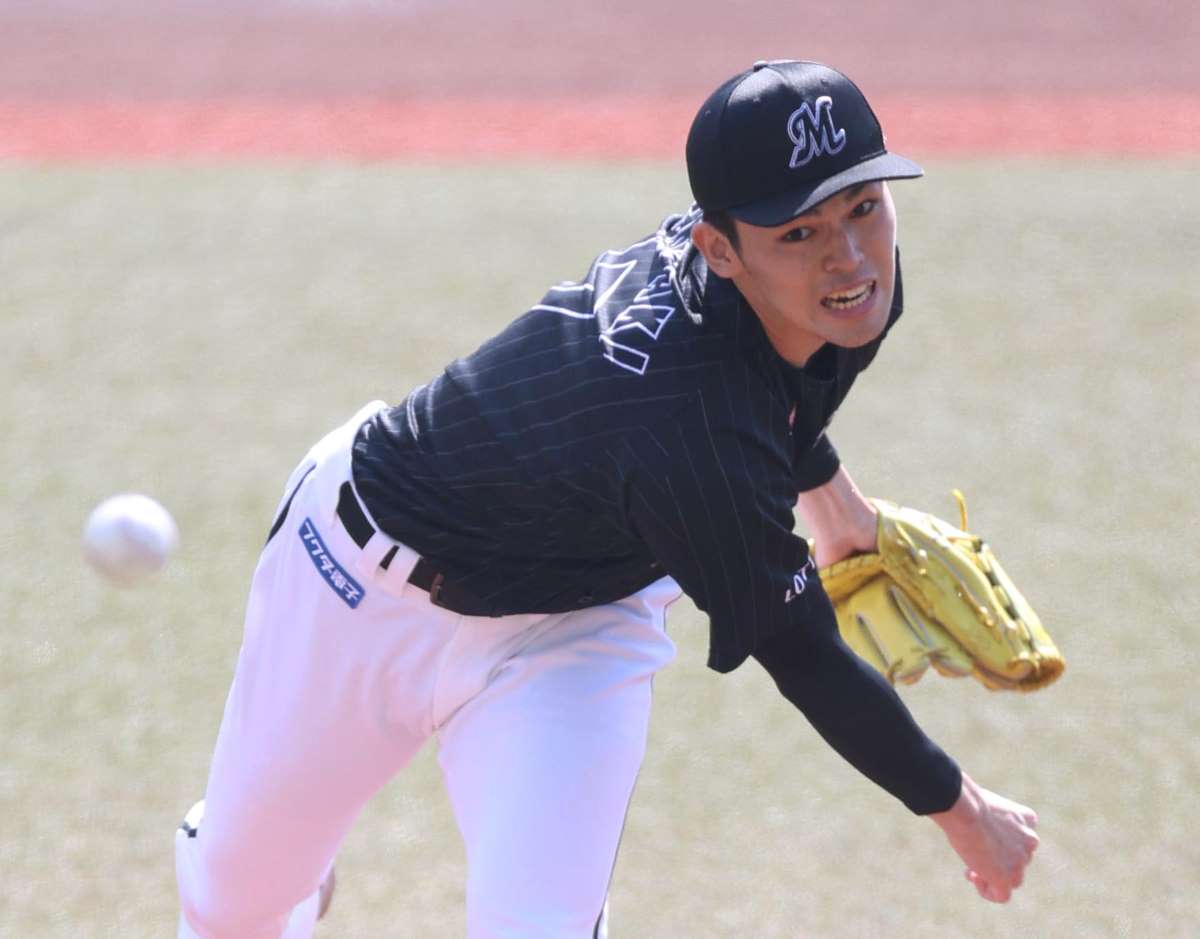 It was truly one for the history books.
On April 10, pitcher Roki Sasaki, already a phenom at the tender age of 20 years and five months, tied Japan's professional baseball record by striking out 19 of the batters he faced. On the way to becoming the youngest player ever to pitch a perfect game, the Chiba Lotte Marines' gutsy right-hander also fanned 13 consecutive batters in a row, thereby setting a Japanese pro baseball record.
Sasaki has an awesome fastball that clocks in at a maximum speed of 164 kilometers per hour (102 miles per hour). But his toolkit also includes a forkball that travels at close to 150 kph and a curveball in the 120-kph range.
Sasaki might not have achieved his feat were it not for the excellent job done by his catcher, the 18-year-old rookie Ko Matsukawa. Together they led the Lotte Marines to a 6-0 pasting of the Orix Buffaloes, whose hitters tried hard to get the best of Sasaki. The game made for some truly pleasurable viewing.
In fact, this particular ballgame was replete with what is so appealing about sports.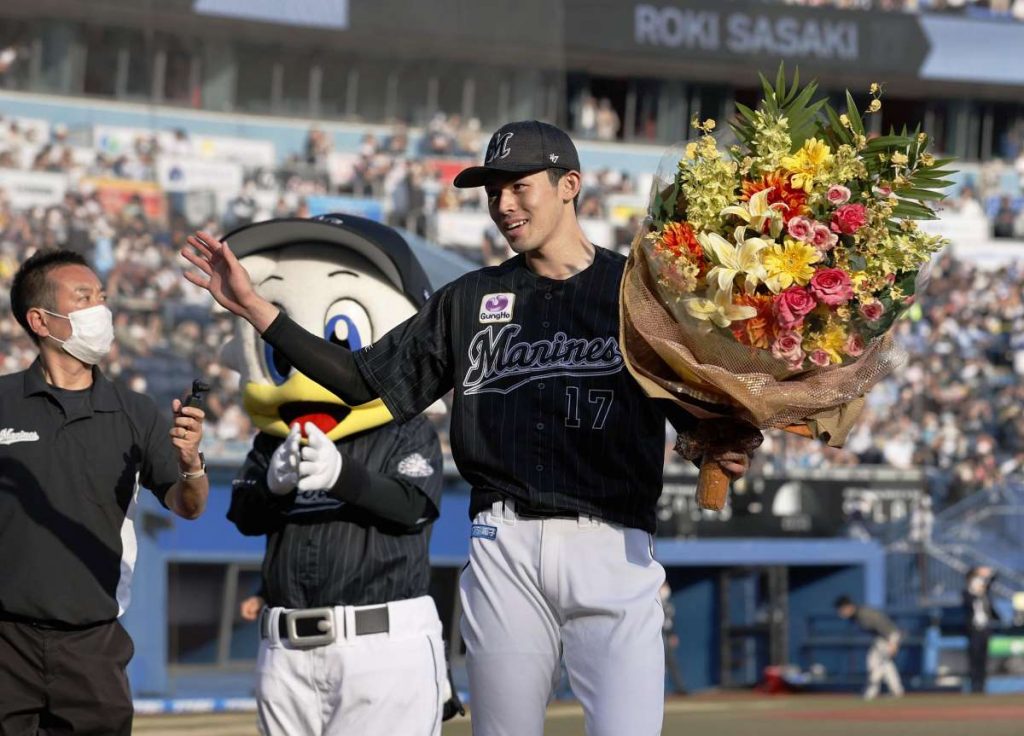 Sasaki is a survivor of the Great East Japan Earthquake of 2011. He lost his father and grandparents in that disaster, and his family had to relocate. His prowess as a pitcher garnered considerable attention from his junior high school days, but he personally chose to remain in Tohoku.
During the summer of his third year at Ofunato High School in Iwate Prefecture, Sasaki and his team made it to the finals of the regional qualifier of the National High School Baseball Championship. They were just one win away from qualifying to play in the national baseball tournament at Hanshin Koshien Stadium — the dream of every high school baseball player.
However, the team manager Yohei Kokubo refused to let Sasaki pitch, since he had just pitched nine innings the previous day and Kokubo did not want to risk damaging his young arm. Ofunato lost and Sasaki did not make the trip to Koshien. Although Kokubo's decision caused an uproar, the trust between the teachers and students remained unshaken.
A similar thing happened after Sasaki joined the Lotte Marines. During his first year he was initially not even assigned to the club's farm team, but instead concentrated on the mechanics of pitching and building up his physical strength. And last season he only took the plate for 11 games.
You have to admire the remarkable job they have done of keeping in fine shape the 160 kph fastball that Sasaki developed in high school as his main weapon. The great results Sasaki is achieving today are attributable to the fact that, in both his high school and pro careers, the people around him have been content to not rush him for results, which might have risked destroying his remarkable talent. Instead, they carefully nurtured it along.
That provides considerable food for thought. Doesn't a results-oriented approach that takes things to extremes actually hinder growth?



Super Athletes and the Meaning of Courage
This weekend the world of sports proved interesting in many respects. Take boxing for example. WBA super world middleweight champion Ryota Murata went toe-to-toe at the Saitama Super Arena with IBF champion Gennadiy Golovkin for the unified middleweight crown.
Murata's battle with the veteran Kazakh fighter — who boasts a number of records, including 17 knockouts in a row, and is considered by many to be the best boxer pound-for-pound in the world — turned into a brutal slugfest. Murata ended up losing by TKO in the ninth round, but the viewer could not help but be impressed by the gallant fight he put up.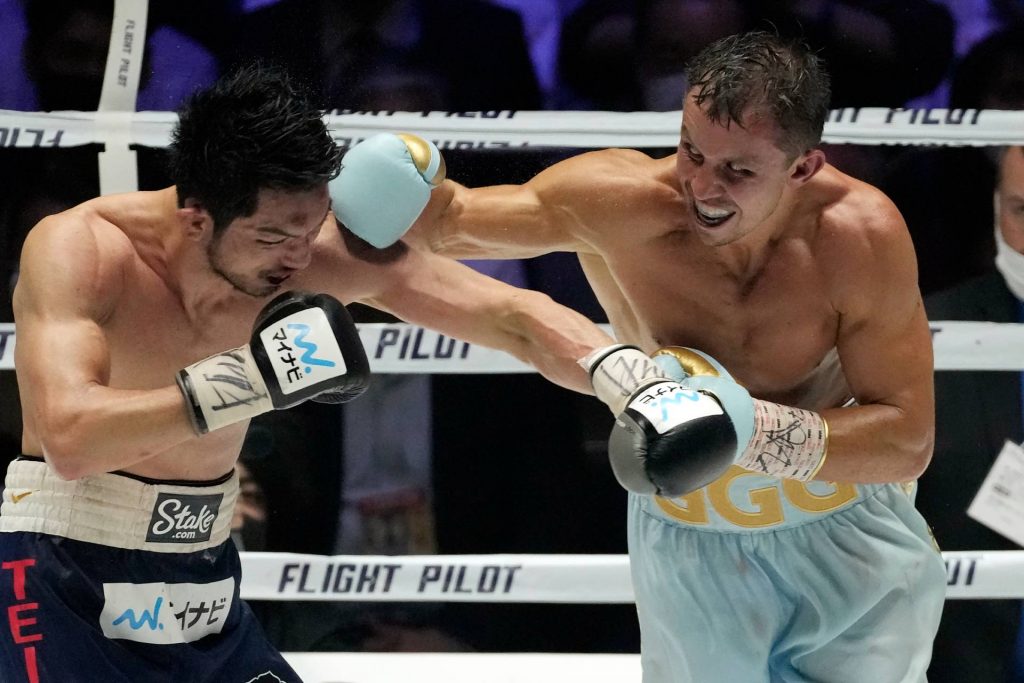 Tiger Woods was the main attraction at the Masters Tournament golf classic held in Augusta, Georgia. In February of 2021, the golf legend was injured in an automobile crash that resulted in multiple open fractures and other injuries to his legs. For a time doctors even feared that his right leg would have to be amputated.
Following emergency surgery, he underwent months of rehabilitation before returning to the professional golf circuit. Despite a pronounced limp as he dragged his bad right leg, this super player survived the qualifying round and fought hard during the entire four-day event.
After finishing, as the crowd gave him a standing ovation, Woods admitted he had gone through some hard days. But he added, "I've got some work to do, and I'm looking forward to doing it."
Once again Tiger displayed his never-say-die determination.
Although the rest of us might not be endowed with the skills of these super athletes, we still can learn many lessons from them, including about courage. After all, that's what sports are supposed to be all about.
And that's why they are so entertaining.


RELATED:
(Read the editorial in Japanese at this link.)


Author: Editorial Board, The Sankei Shimbun