Songline Defends Yasuda Kinen Title in Tokyo
Songline, guided by jockey Keita Tosaki, seized the late lead from Serifos and pulled away in the final strides of the 73rd Yasuda Kinen at Tokyo Racecourse.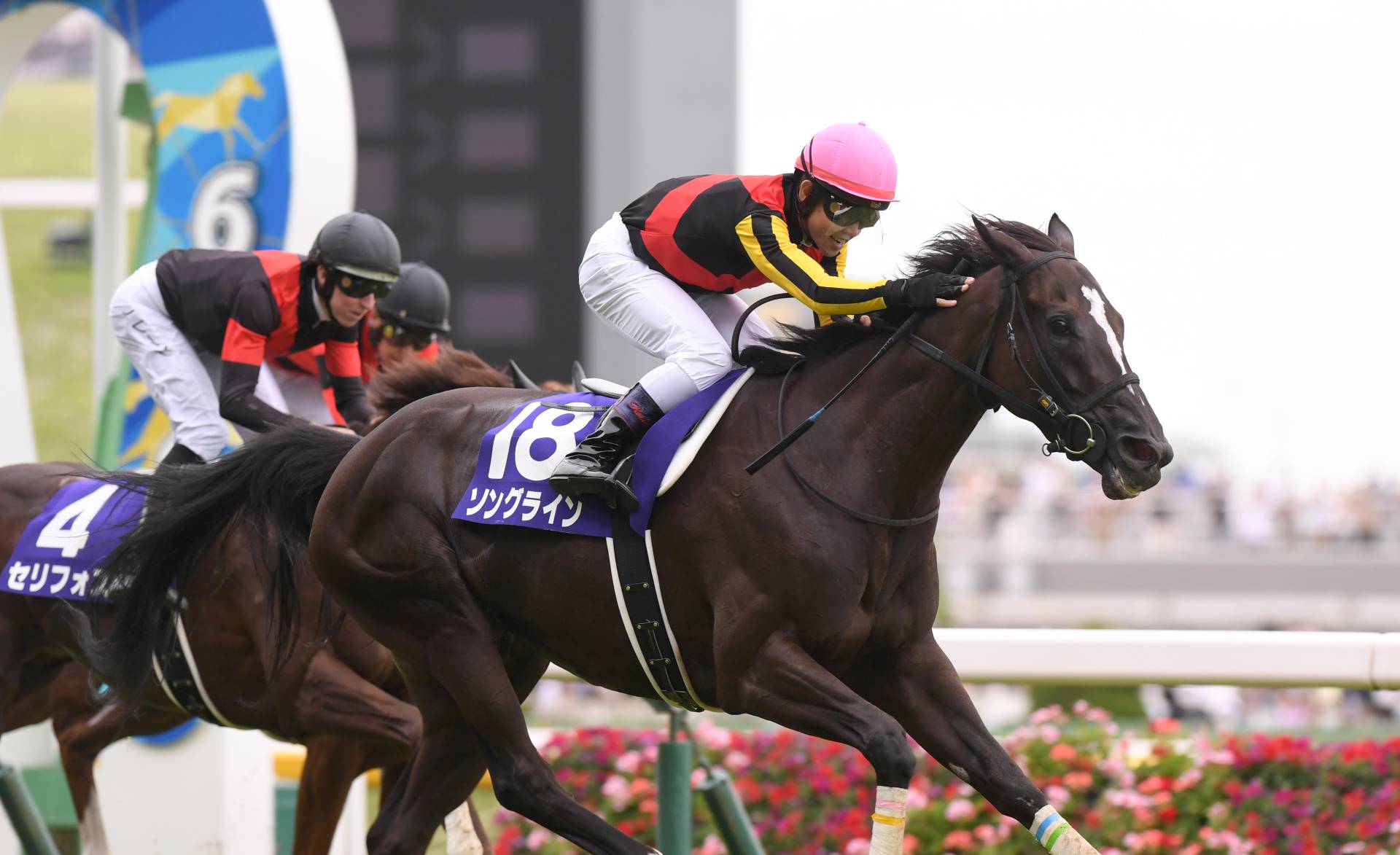 Fourth favorite Songline became the third horse in Japan Racing Association history, following Yamanin Zephyr (1992-93) and Vodka (2008-09), to score a second straight Yasuda Kinen victory on Sunday, June 4.
Including her Grade 1 Victoria Mile triumph on May 14, this is the Kizuna mare's third G1 title and fifth graded win, and she is 5-1-0 out of seven mile-race starts at Tokyo Racecourse.
Trainer Toru Hayashi and jockey Keita Tosaki are both fresh from celebrating their recent Victoria Mile victory with the mare. For Hayashi, this marks his third JRA G1 title and for Tosaki, his 11th, which includes the 2011 Yasuda Kinen with Real Impact.
Breaking from the farthest stall, Songline camped three-wide and in around eighth to ninth from pacesetter Win Carnelian, who led the field with fifth pick Jack d'Or (Yutaka Take's ride) on his tail all the way into the homestretch. With the second-fastest last three-furlong speed (33.1 seconds), the defending champion steadily climbed uphill, powered home seizing the lead easily from Serifos (Damian Lane) in the last half furlong and pulled away in the final strides for a 1¼-length win.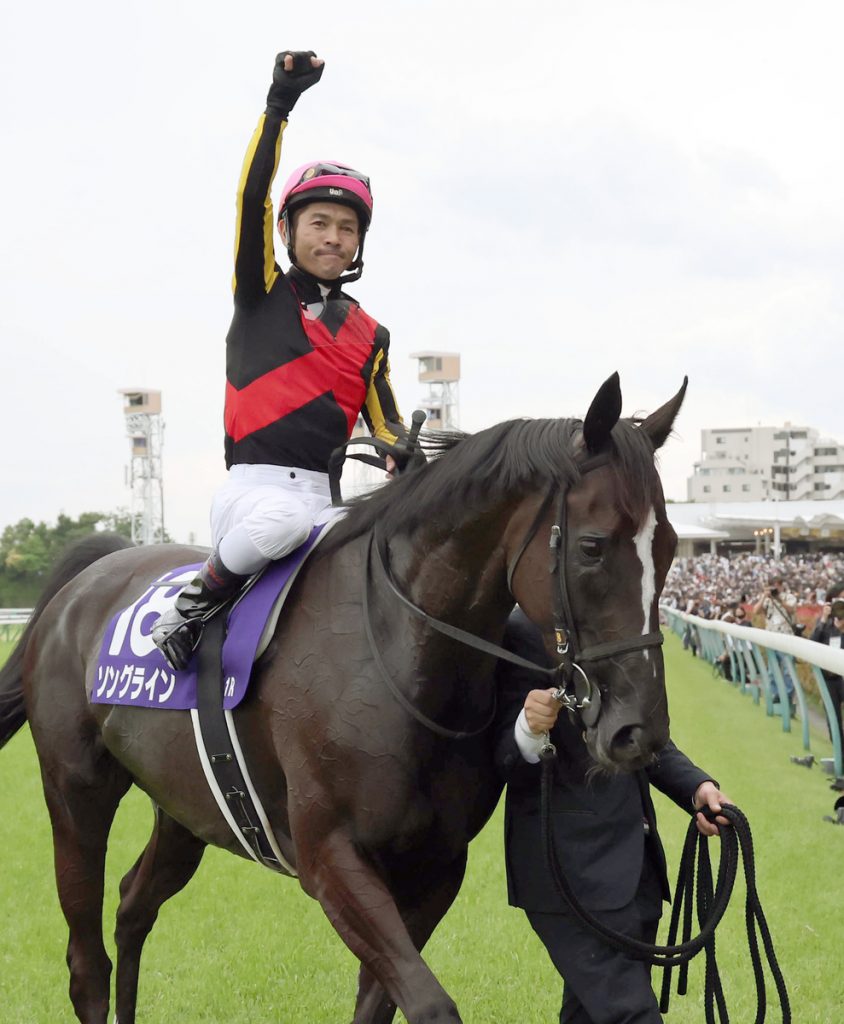 "I was able to gallop her last week and felt that her form had improved, so I had every confidence in her today," Tosaki commented. "The position we found was ideal, she responded beautifully and demonstrated her strong turn of foot and speed today.
"To score two G1 wins in a row is just incredible and I feel she is still steadily progressing."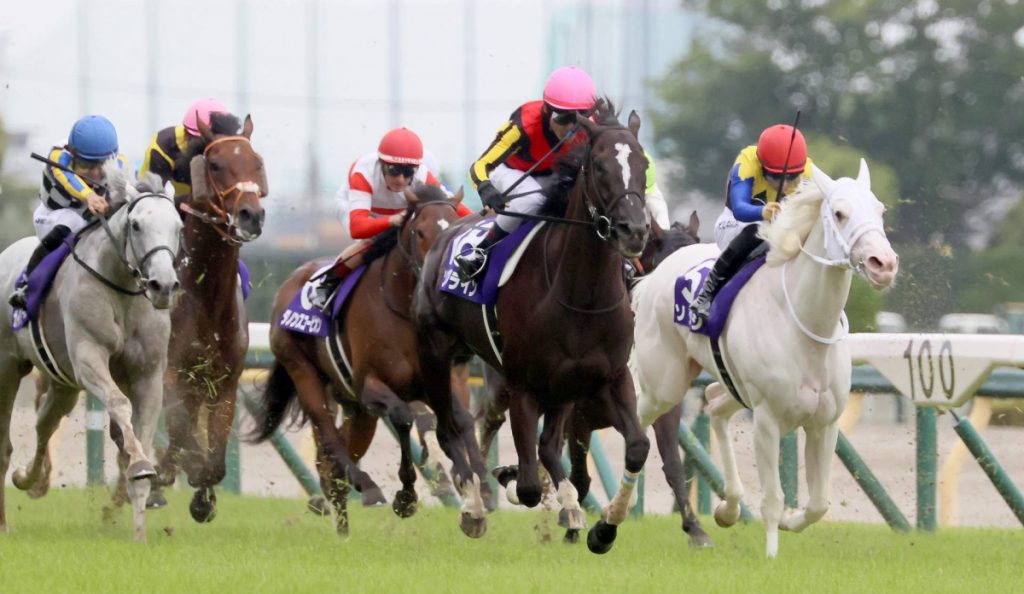 How the Yasuda Kinen Unfolded
Third pick and 2022 Mile Championship victor Serifos settled around fifth on the rails after a good break, launched a strong stretch drive after finding a narrow opening 300 meters out and overtook Jack d'Or for the lead. But Serifos was soon outrun by the winner on his outside while holding off the fast-closing favorite to finish second.
Race favorite and last year's runner-up Schnell Meister, under Christophe Lemaire, cruised down the backstretch unhurried in third from last. The German-bred bay responded well with the fastest late speed, and mowed down his tired rivals one by one, but failed catch the front while digging in for a head third and warding off Gaia Force by a neck.
Read the full article about the Yasuda Kinen, including details about all of the 18 entrants on JRA News.
Follow horse racing coverage throughout the year on SportsLook.
RELATED:
Author: JRA News