Sony 'aibo' Fetching Customers in New Age of Robot Companions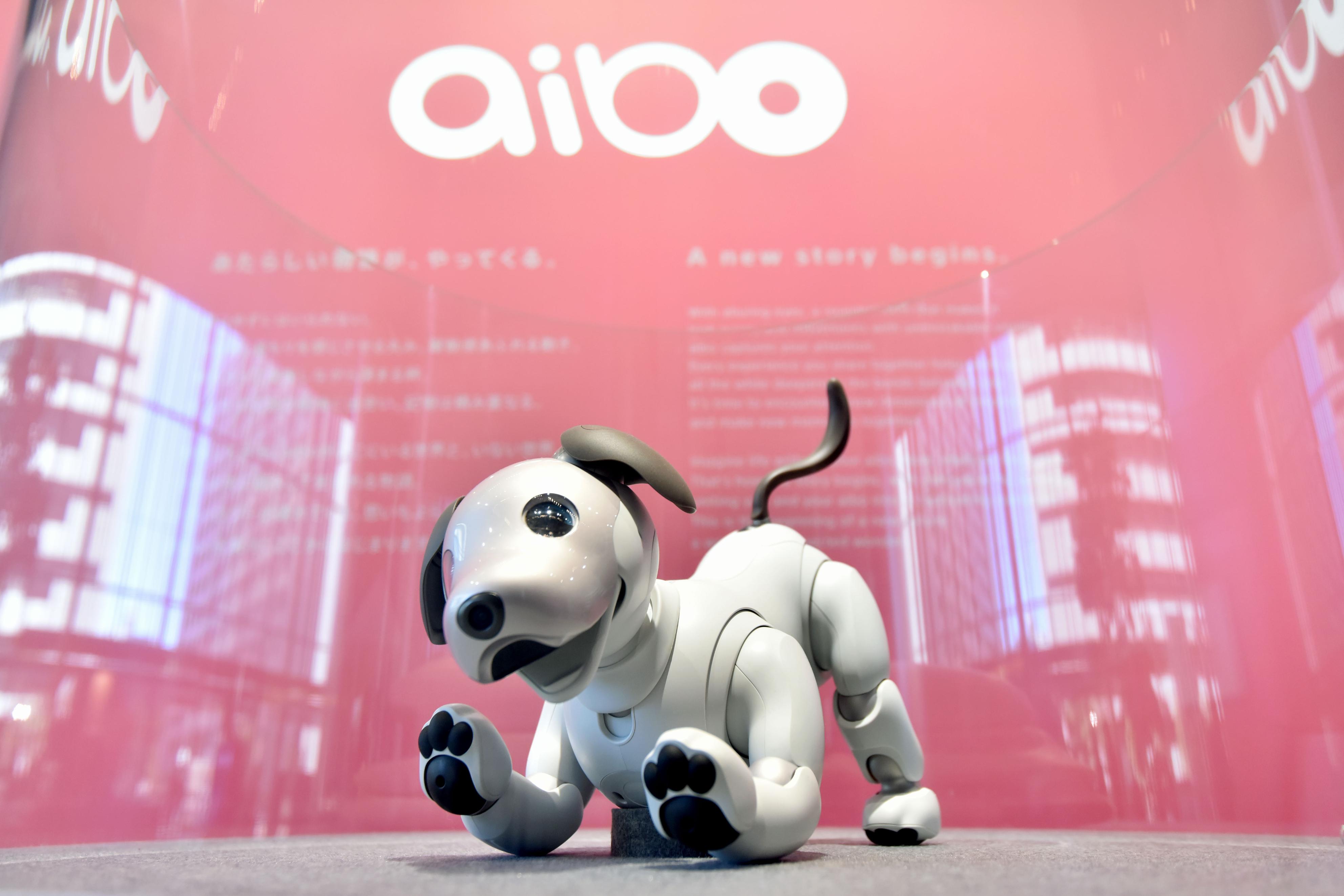 Galileo Ferrari – Tokyo
On January 11–just in time for the Year of the Dog–Sony released the new AI-equipped domestic robot dog, "aibo." In doing so, Sony hopes to get market share in the growing communication robot industry, and also to revive the AIBO after production of the original iteration ended in 2006 due to sluggish sales.
The new aibo was released on January 11, a date which, if sounded out in Japanese-style English (wan-wan-wan), forms the onomatopoeia for a dog's bark.
About 30 buyers attended a commemorative event held at 11:01 am at the Sony headquarters in Tokyo. Each person received an aibo from Izumi Kawanishi, director of Sony's AI Robotics Business Group.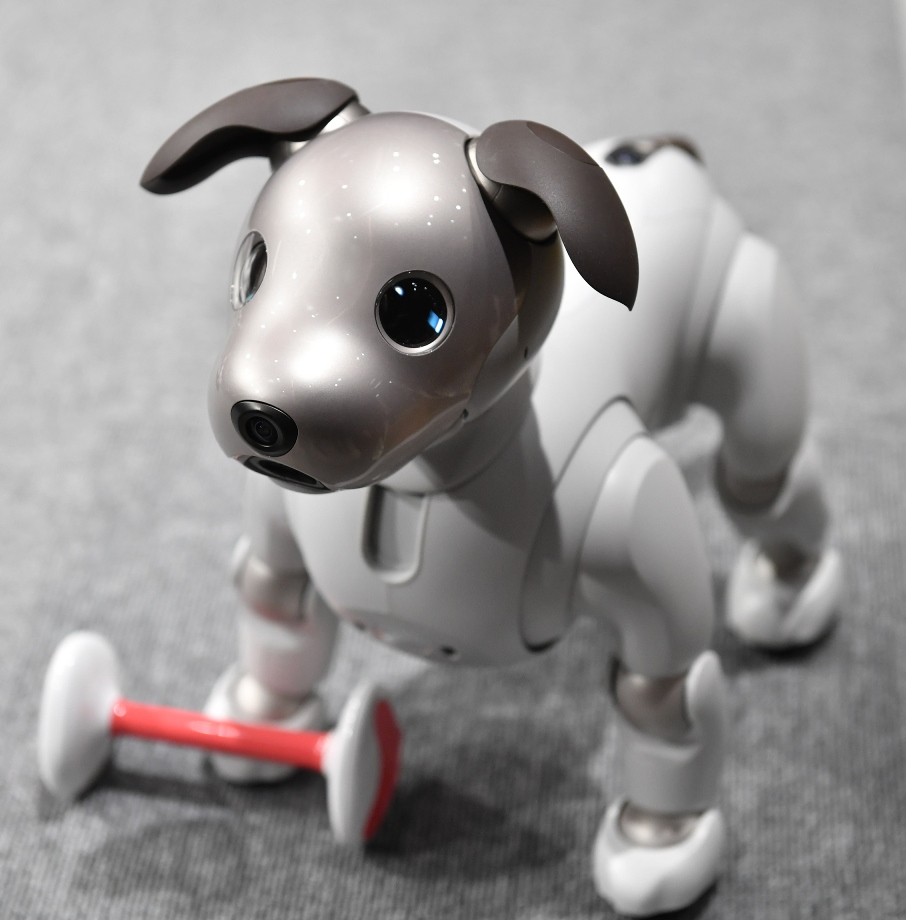 Yasuyuki Nakamura, 46, an office worker from Osaka, said, "I have been waiting for aibo's comeback this whole time. I came today on the bullet train. I'm going to name my aibo, 'Hikari'."
Sony made aibo available for online reservation on three separate occasions. All three offerings sold out within forty minutes. "We got off to a good start," says Kawanishi.
Sony CEO Kazuo Hirai said just prior to the aibo release that he wanted to expand aibo's reach not only within Japan but also overseas.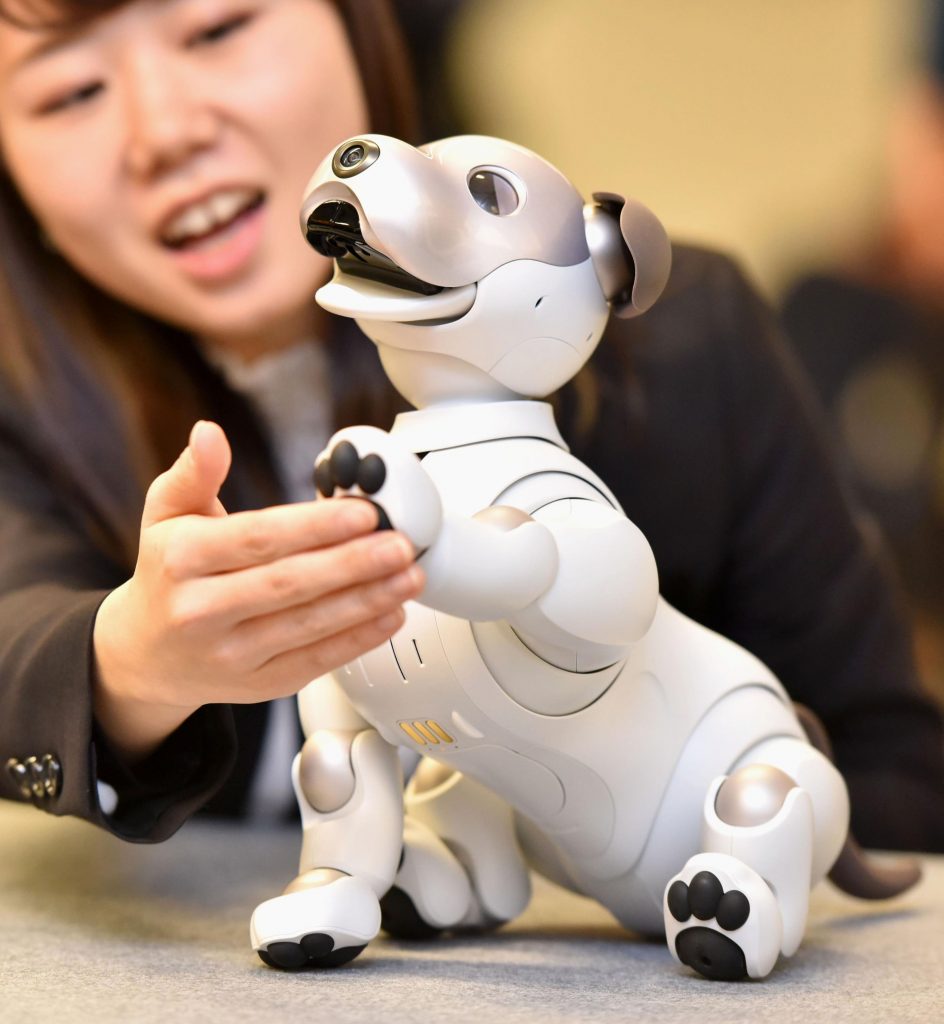 Growing aibo, Reinvigorating Sony
Each aibo has a variety of sensors and is always connected to the internet, gathering information on the cloud. Aibo behaves like a real pet, approaching its owner and barking. The owner's preferences determine how quickly an aibo will "grow."
The AIBO of a dozen years ago triggered a major boom before sales slumped. But Sony has recovered. Consolidated operating income for the fiscal year ending March 31, 2019, is forecasted at 630 billion yen, a 20-year record. The combination of aibo's reintroduction and Sony's financial rejuvenation gives every reason to expect that Sony is back.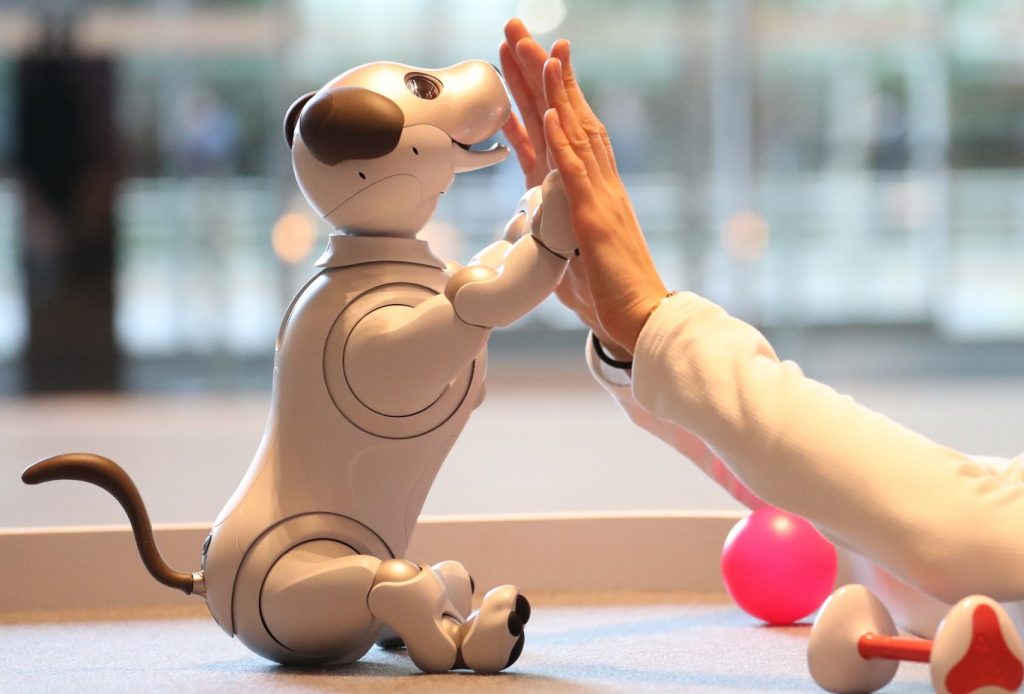 According to the Yano Economic Research Institute, the domestic market size of aibo and other "communication robots" is expected to expand from about 850 million yen in 2014 to about 8.7 billion yen in 2020. In addition to Softbank's humanoid customer-service robot "Pepper" and Sharp's humanoid robot mobile phone "Robohon," Fujitsu launched the AI-equipped "Unibo" last year. Competition is thus intense, and growing.
The Yano Institute predicts that this market expansion will only accelerate as robots step into an aging society in order to help relieve the loneliness of the elderly and also play an active role in nursing older patients.
The new aibo costs 198,000 yen, plus a required 3-year, 90,000-yen subscription fee for connecting to the cloud.