Leaving Europe, UK is Now Bound for Asia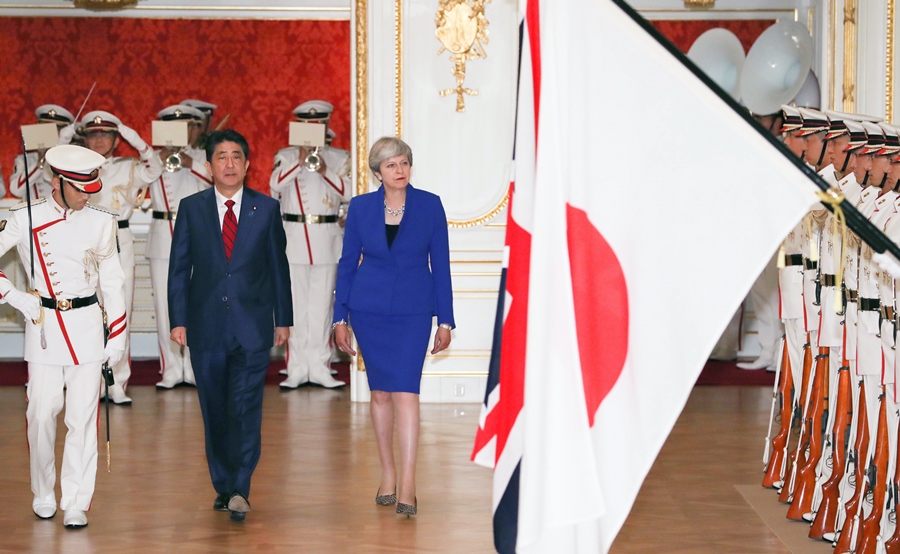 When British Prime Minister Teresa May visited Japan last August, she and Japanese Defense Minister Itsunori Onodera had an exchange about their countries' "long history of cooperation in the defense and security sector."
The Anglo-Japanese Alliance was established in 1902. Given Japan's lack of ship building expertise at the time, it had many ships built to order in the United Kingdom. An armored cruiser, the Izumo, was one of them. "It was originally used in the Russo-Japanese War, making victory possible," said Defense Minister Onodera.
May, during her 2017 visit, dropped by the Japan Maritime Self-Defense Force (JMSDF) base at Yokosuka, and inspecting one of the Japan Self-Defense Forces' largest destroyers, the Izumo.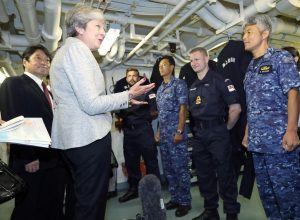 By December, in London, Japan and the UK confirmed their expanded defense and security cooperation at the Joint Foreign and Defense Ministerial Meeting (Two Plus Two Summit). It was also revealed that the newest aircraft carrier, the Queen Elizabeth, would be deployed to the South China Sea.
"We are delighted to welcome you back east of the Suez [Canal]," said the Japanese Foreign Minister, Taro Kono, at a press conference after the summit, as he lauded Britain for strengthening its involvement in the Asia-Pacific Region.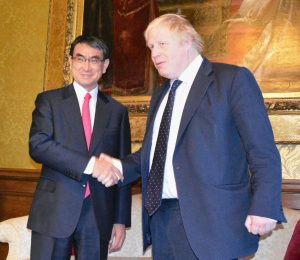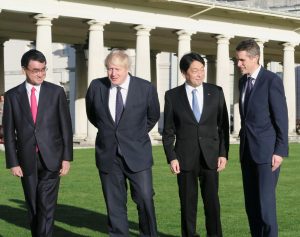 There have even been renewed calls for the return of the Anglo-Japanese Alliance, which lapsed in 1923. The British Empire is said to have once ruled the seven seas. Now, due to withdraw from the European Union (EU) in March 2018, Britain seems to have begun developing overseas ambitions again. Either that, or this is its expression of feelings of isolation.
The new ventures are not limited to the areas of defense and security. The British Financial Times reported that the UK is considering participation in the Trans-Pacific Partnership Agreement (TPP), along with Japan and 11 other countries. The British government is said to be seeking talks with ministers from various participating countries, such as Australia.
While the TPP has withstood its greatest test with the departure of the United States, it seems that a long and winding road still awaits. UK participation faces some major obstacles. Nevertheless, we will be following the attempts of the maritime nation, with whom we share values of freedom and democracy, closely as they navigate "Leaving Europe, Bound for Asia."
(Click here to read the original article in Japanese.)