[Speaking Out] How Visiting Yasukuni Shrine Respects a Universal Spirit
It is common practice for foreign dignitaries to visit a host country's national cemetery. So why can't Japanese politicians pay respects at Yasukuni Shrine?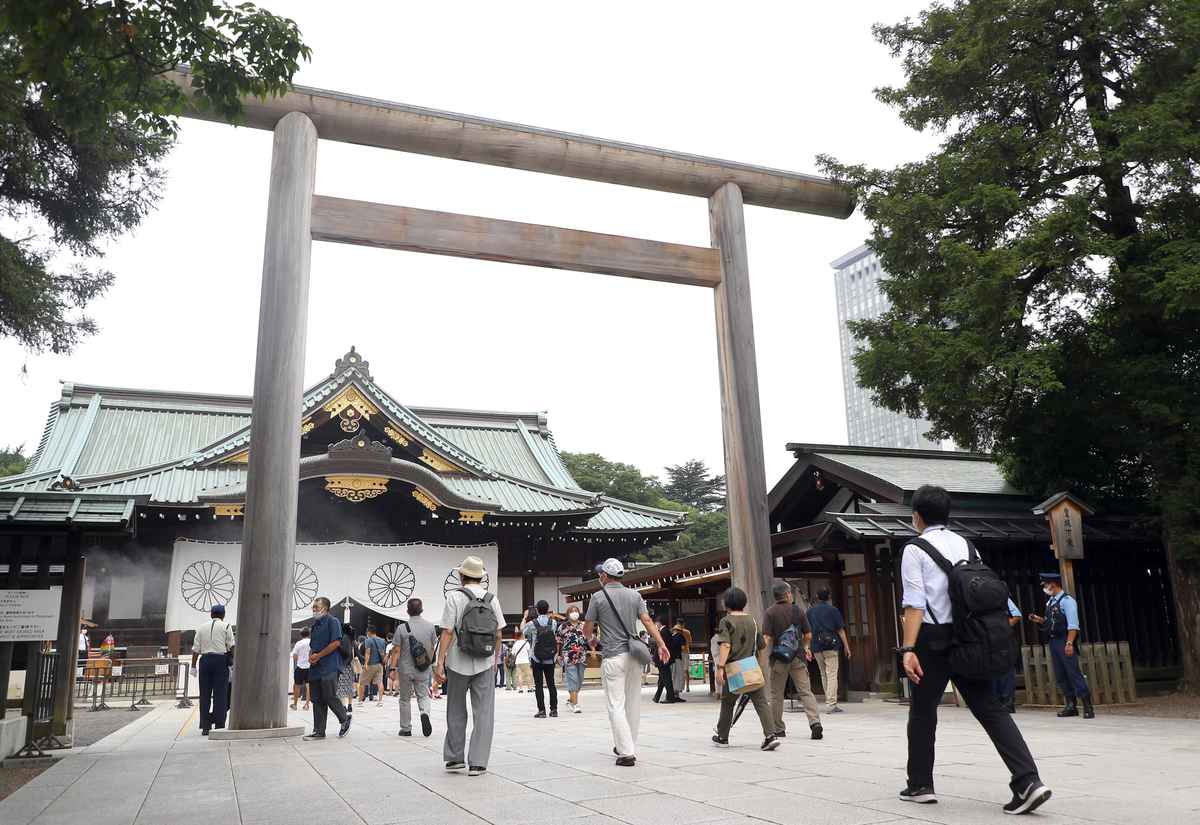 August 15, 2023, is the 78th anniversary of the end of World War II in the Pacific. Every nation has its own place to honor those who gave their life for their country. However, Japan's Yasukuni Shrine stands out for the peculiar international politicization of a place where prayers for peace are offered.
Japanese Prime Minister Fumio Kishida visited South Korea for two days from May 7. According to media reports, he and his wife Yuko arrived at a South Korean air force base in Seoul on a government plane. They then visited the Seoul National Cemetery dedicated to past South Korean presidents and the war dead in the Korean War and other battles. The couple laid flowers at the Memorial Tower, burned incense, and offered a moment of silence.
At a press conference before returning to Japan, Kishida said, "We will resume shuttle diplomacy to strengthen the relationship of trust between Japan and South Korea and open up a new era."
Seeing the media reports, I was delighted that Kishida, during his South Korea trip, gave Japanese people a chance to wake up to a crucial fact: It is normal to pay tribute to the spirits of those who sacrificed their lives for their country. This fact was greater news for me than his pledge to strengthen Japan-South Korea relations.
National Cemetery Visits a Standard Practice
As an international practice, the itinerary of foreign dignitaries and visiting naval vessel crew are prepared by the host country. That means Kishida's program in South Korea would likely have been based on a plan prepared by South Korea. And a visit to a national cemetery is always included in such itineraries planned by the host country.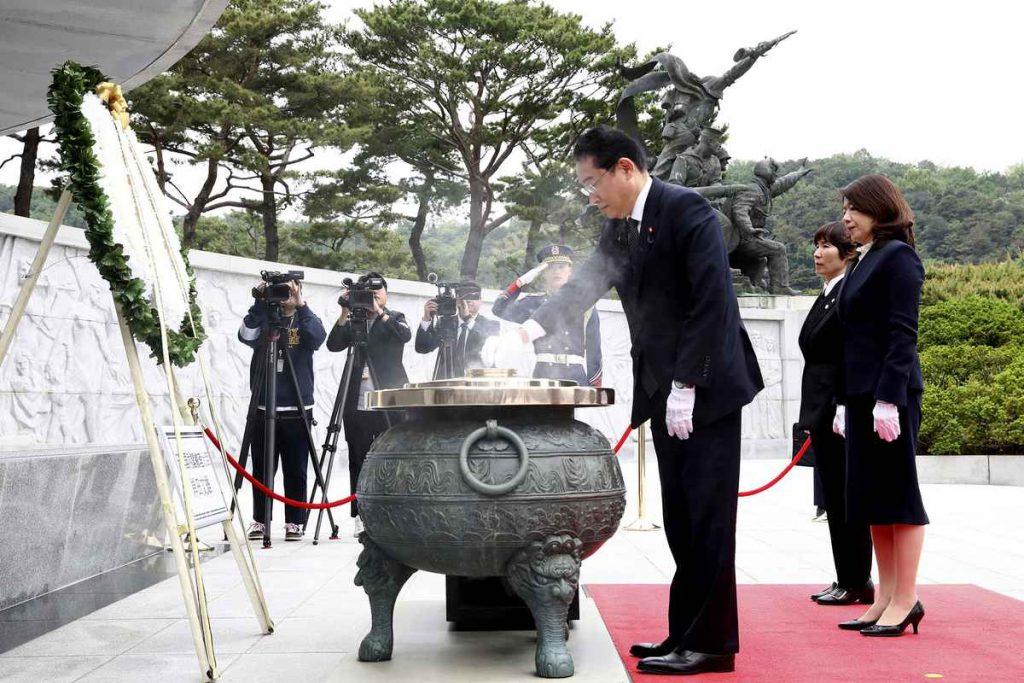 Japanese Maritime Self-Defense Force vessels visit many foreign countries every year. When they do, their commanders and crew representatives visit the host countries' national cemeteries and offer flowers. In the United States, such cemeteries would be the National Memorial Cemetery of the Pacific in Honolulu, Hawaii, and the Arlington National Cemetery in Virginia.
The Politicization of Yasukuni Shrine
Until the mid-1970s, when foreign naval ships visiting Japan arrived at Harumi Pier, it was customary for their commanders and crew representatives to visit Yasukuni Shrine.
However, policies initiated by the General Headquarters of the Allied Forces (GHQ) after Japan's defeat in the Pacific War and the Tokyo war crimes tribunal spread a self-deprecating view of history in Japan. And Japan, despite being a sovereign state, didn't take a firm stance against defamation from within and without. As a result, visits to Yasukuni Shrine by Japanese prime ministers, cabinet ministers, and National Diet lawmakers gradually decreased.
With Yasukuni Shrine thus politicized, visits to the shrine by foreign naval crew are regrettably still suspended today. This is despite the fact that some foreign naval officers have expressed their wish to make an official visit to the shrine.
A Step Toward Becoming a 'Normal' Country
Kishida has vowed to achieve constitutional amendment during his term as prime minister. First, he should first draw up and implement a roadmap for the reconstruction of Japan as a sovereign state by amending the GHQ-imposed constitution. He should achieve this through political leadership instead of reiterating dependence on public opinion.
The Prime Minister should visit the Yasukuni Shrine on August 15 or during the shrine's annual autumn grand festival. The former is the Japanese memorial day of the end of World War II. This would be a step forward for Japan to become a normal country.
After all, the Japanese prime minister is the head of the government, who loves his country and cherishes the traditions and culture of which Japan should be proud.
Foreign dignitaries should also be invited to visit Yasukuni Shrine in accordance with international practice.

RELATED

(A version of this article was first published by the Japan Institute for National Fundamentals. Find it in Speaking Out #1063 in Japanese on August 8 and in English on August 10, 2023.)
Author: Koichi Furusho
Koichi Furusho is the Director of the Japan Institute for National Fundamentals and former Chief of Staff, Maritime Self-Defense Force.