SPEED SKATING | Miho Takagi Wins Women's 1,000-Meter Gold in Record Time
Takagi powered across the finish line in 1 minute, 13.18 seconds to help soothe the pain of Japan's late collapse in the women's team pursuit final two days earlier.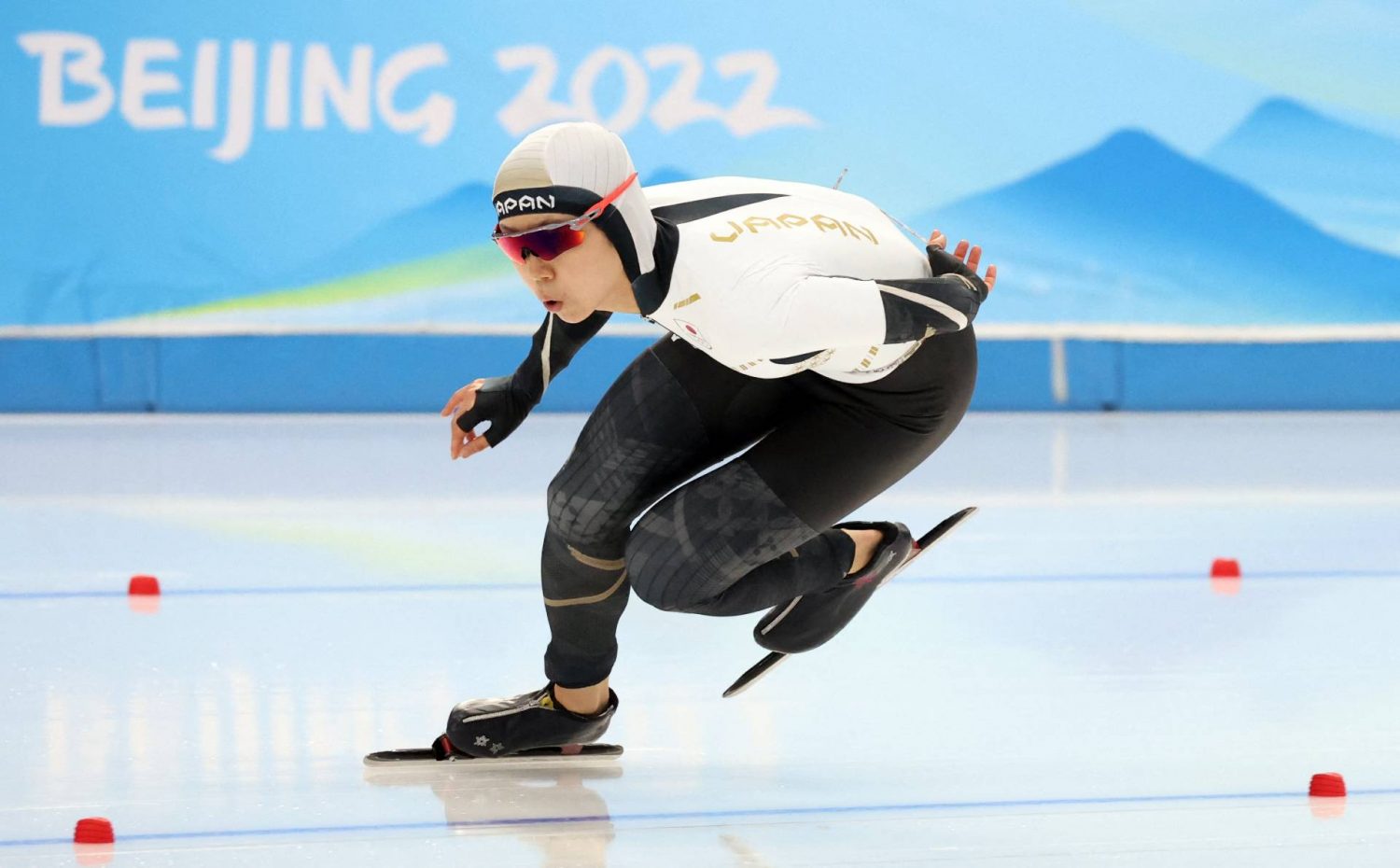 ~~
Two days after her older sister fell to the ice on the final bend of the women's team pursuit final, transforming Japan's reality from gold medal to silver, Miho Takagi was back on the ice at the National Speed Skating Oval in Beijing.

A breathtaking combination of power and speed carried the younger Takagi to an Olympic-record time of 1 minutes, 13.18 seconds in the women's 1,000 meters on Thursday, February 17.
For Takagi, it was a euphoric, history-making performance.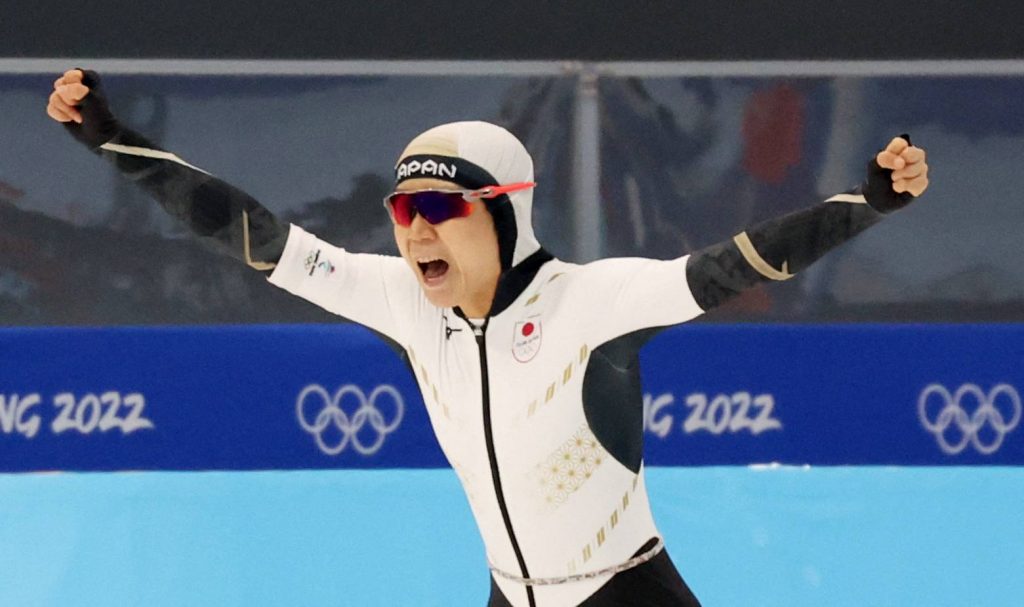 On Tuesday, the 27-year-old Hokkaido Prefecture native provided a shoulder to cry on for Nana Takagi in a touching display of sisterly love.
On Thursday, she carried the hopes of a nation on her narrow shoulders. She rose to the occasion with a picture-perfect effort from start to finish. Takagi's experience as a speed skater ― she made her Olympic debut at age 15 at the 2010 Vancouver Games ― propelled her along the way on this day.
In the 1,000, there are 30 entrants, with each paired up against one skater. The event features two-and-a-half laps around the oval.

Takagi and her counterpart, Angelina Golikova of the Russian Olympic Committee, were the 13th of 15 pairings. On their opening lap they both reached 200 meters in 17.60 seconds.

Takagi ratcheted up the speed over the middle interval of the race, and by the 600-meter mark she held a slight lead (44.48 seconds to Golikova's 44.59).
It was a harbinger of things to come.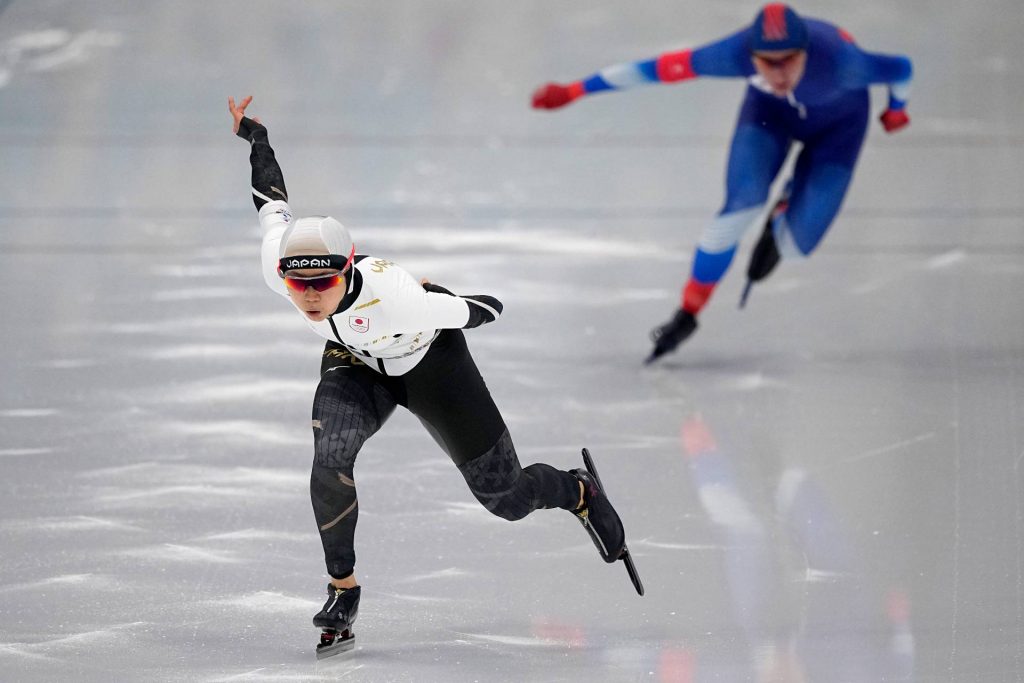 Takagi found an extra gear over the final 400 meters and pushed herself, with her blistering speed ― in the mid-50 kph range ― flashing across TV monitors as it unfolded.
The bottom line: Takagi would not be denied a gold medal.
In doing so, she exemplified one of her athletic credes: "challenge without fear of change," which she has expressed on many occasions in recent years.

In glorious fashion, Takagi ended her 2022 Olympic experience at the top of her game after several close chances.

The Netherlands' Jutta Leerdam placed second in the 1,000 in 1:13.83. Brittany Bowe of the United States claimed the bronze in 1:14.61. Golikova crossed the finish line in 1:14.71.
"I'm glad that I was able to put out my best and race for myself in the midst of difficult times," Takagi told NHK in a post-race interview.
Four years ago, Japan's Nao Kodaira and Takagi captured the silver and bronze medals, respectively, in the 1,000 at the Pyeongchang Games.
Four-time Olympian Kodaira finished 10th this time in 1:15.65.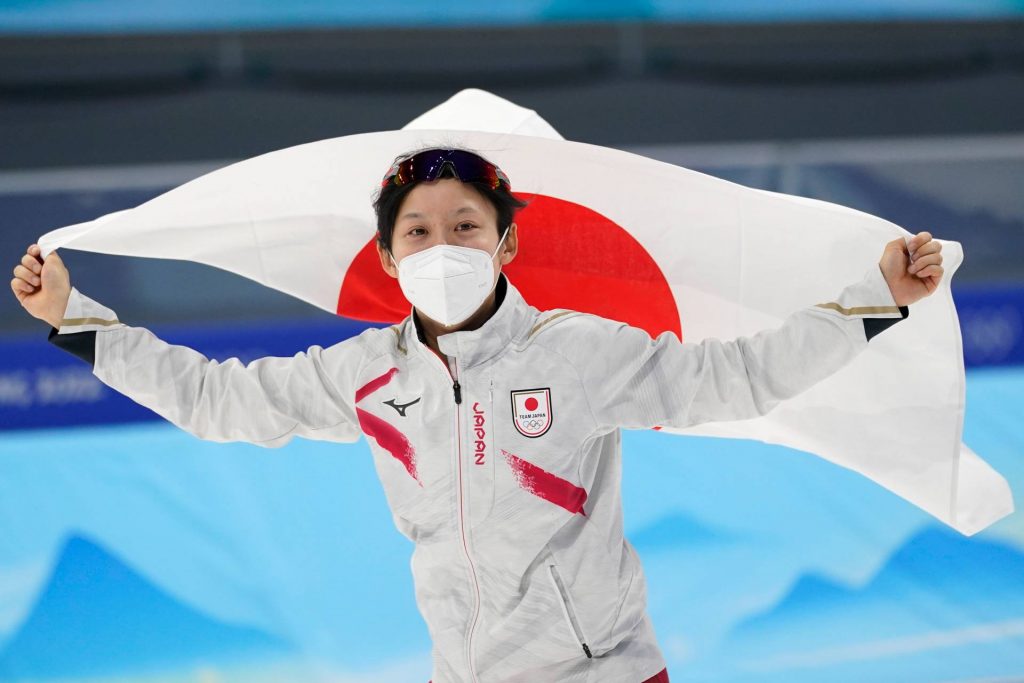 Three Silver Medals Before Her Final Beijing Race
To review, Takagi, Japan's flagbearer at the Opening Ceremony on February 4, entered her final race at the Beijing Games with a trio of silver medals (500 meters, 1,500 and team pursuit), more than any other Japanese Olympian in China.
A day after the Olympics officially opened, Takagi came in sixth in the 3,000. On February 7, she collected her first silver in Beijing, as the runner-up in the 1,500. And over a six-day period, starting on Saturday, February 12, she participated in three additional racing events.
"There were so many frustrations right from the start of these Olympics, and I was unable to achieve peak performance in the 3,000 and 1,500," Takagi was quoted as saying by Kyodo News.
"In the midst of that really brutal struggle, I was able to make use of every ounce of my ability, so in the end, this was a race about which I had no regrets, regardless of whether I won the gold medal or not."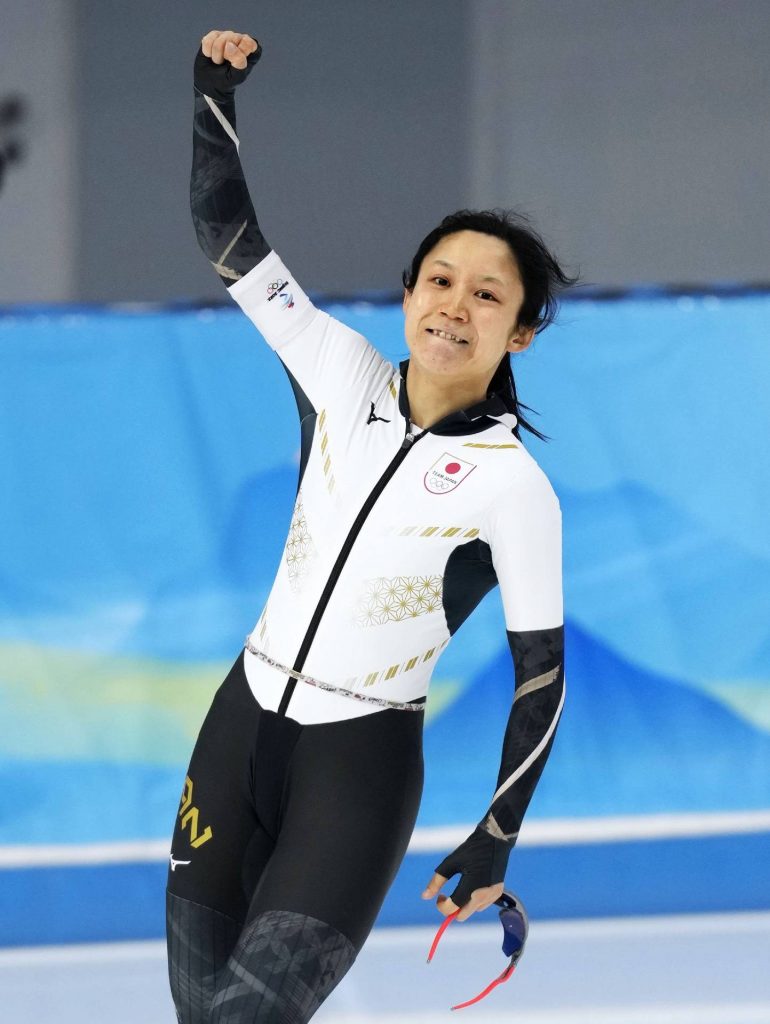 And as of 7:45 PM JST on Thursday, Takagi's Beijing medal haul tied or surpassed 12 nations with at least one medal to date.
In the run-up to the Olympics, Japan speed skating national team coach Johan de Wit tested positive for COVID-19 in China.

As a result, he was separated from his skaters and couldn't offer face-to-face instructions and encouragement at the arena.

De Wit made an announcement on February 3 via Twitter.

"After receiving a positive PCR test I have been brought to an isolation hotel," he tweeted. "I feel really sorry for the skaters and staff that are preparing for their Olympic competitions. I will support them from a distance and am convinced that they will fully experience the Olympics."

In recent days, he was cleared to be back with the Japanese skaters, and after Takagi won the gold in the early evening the two shared a long embrace and million-watt smiles behind their masks were only partially concealed. Their sparkling eyes told the story.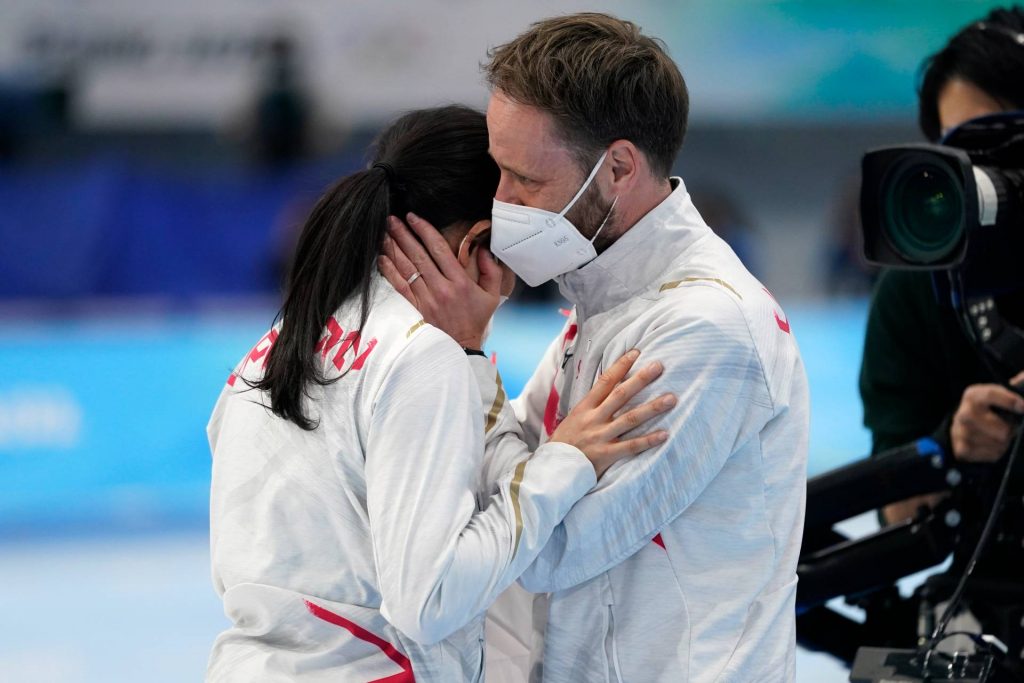 RELATED:
Follow the 2022 Winter Olympics in greater detail on JAPAN Forward's dedicated sports website, SportsLook.

Author: Ed Odeven

Follow Ed on JAPAN Forward's [Japan Sports Notebook] here on Sundays, in [Odds and Evens] here during the week, and Twitter @ed_odeven.